Hotel and airline elite status is serious business for frequent travelers — especially at the end of one year and the beginning of the next. And it makes sense — if you spend lots of time on the road, why not make sure you're as comfortable as possible?
Hotel and airline elite status can put you at the front of the plane, get you extra legroom, protect you from fees, open up better customer service, provide free breakfast, include snacks, bigger rooms, shorter lines and more. But it isn't always easy earning elite status the old-fashioned way.
To give you an example, in addition to accruing 15,000 Medallion Qualification Dollars, earning top-tier Delta Air Lines Diamond elite status requires racking up 125,000 Medallion Qualifying Miles every year. If you earn 1 MQM per mile flown, you'd be the equivalent of over halfway to the moon or around the world five times. That's a ton of flying.
So, you might wonder if buying elite status makes more sense. Luckily, there are plenty of ways to secure top-tier elite status without flying that number of miles each year. And in a few cases, it might be worth buying the status you need instead of spending weeks on end in the sky or on the road.
Do the math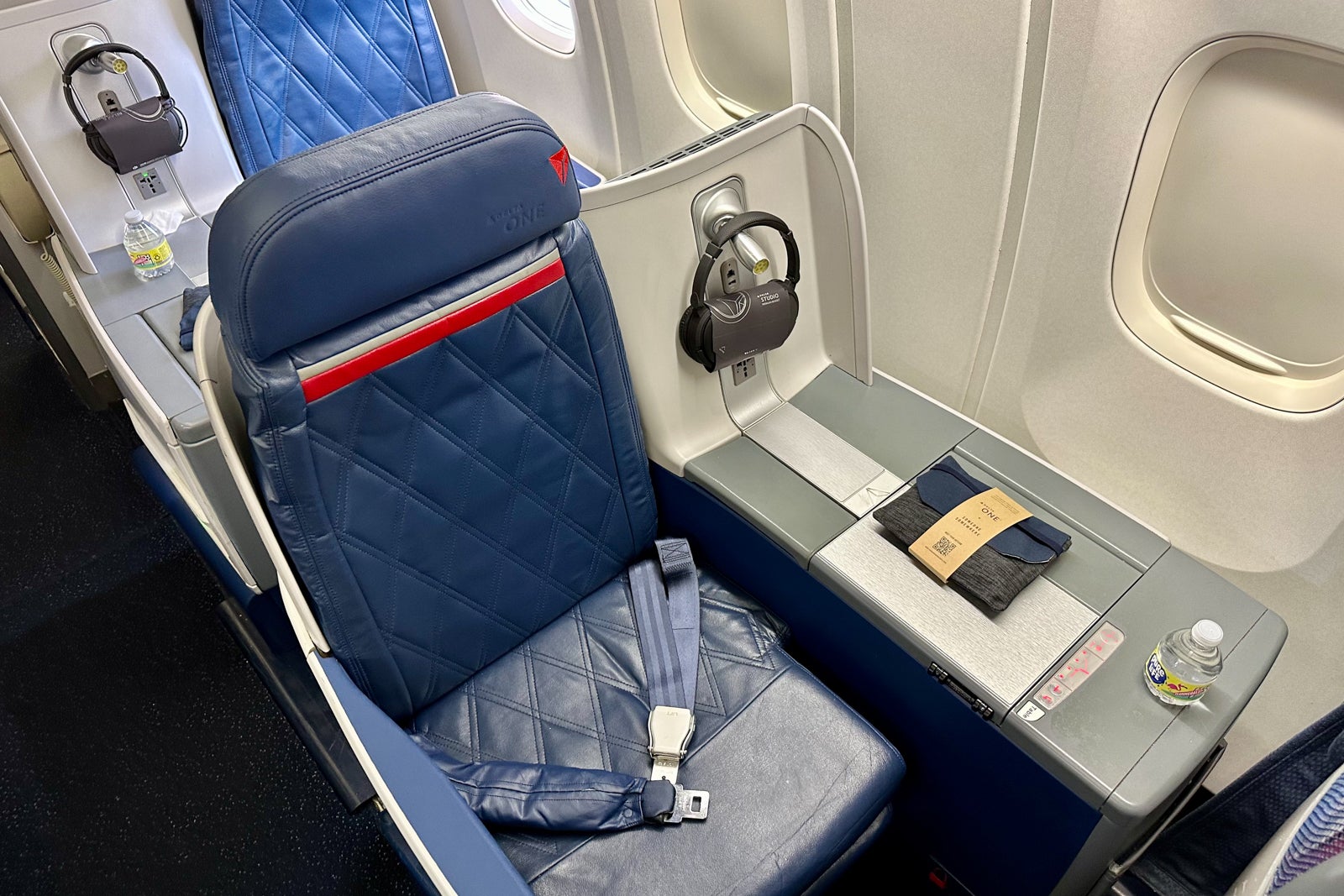 To determine whether or not you should buy your way to the top (or middle) of the elite status pack, you'll need to do a little math.
First, you'll have to figure out how much it will cost to buy the status — more on that in a minute. Then, consider how much the perks are worth. The perks are worth approximately nothing if you don't use them, so you'll need to at least generally know your travel plans for the following year.
For example, if you are chasing elite status with two confirmable first-class upgrades, you need to know how much that is worth. Is a domestic upgrade worth $150? What about $300? You be the judge. If the upgrade is an international long-haul upgrade, that number might be much higher, but the valuation is personal to your situation. Feel free to refer to these guides for our valuations of these benefits.
If it costs you $500 to buy up to elite status, which will give you $1,500 in perks, it may make sense to open your wallet and lock it in. It's also worth considering how much it would cost to do a mileage or mattress run. Occasionally, this can be less expensive than buying status outright.
Related: Earn elite airline status with these credit cards
How to buy elite status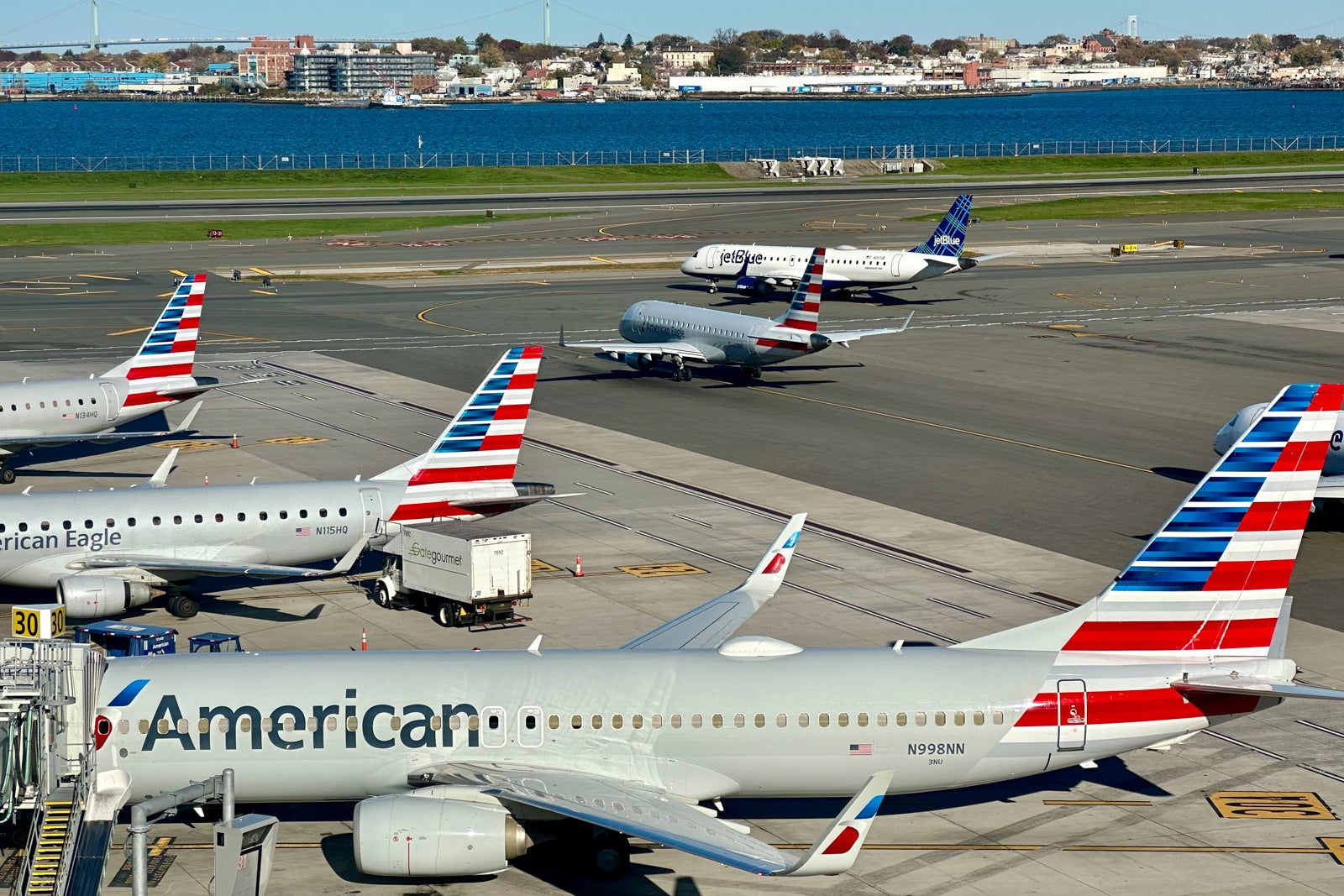 There are a few different ways to buy elite status, so we'll break down each one.
Credit cards
The easiest (and sometimes cheapest) way to buy your way to elite status may very well be via a credit card.
Some credit cards come with automatic elite status. Others require a certain amount of spending on the card to earn the status. In either case, factor in the annual fee for the card, plus potentially the opportunity cost of any spending you would be shifting to the card to earn status.
As a pretty easy example, if you want Hilton Diamond top-tier status, you can get it simply by having the Hilton Honors American Express Aspire Card. The card has a $450 annual fee (see rates and fees), but as long as you have the card open, you'll have instant Hilton Diamond status, which can get you free breakfast or a food and beverage credit at most Hilton properties, lounge access, potential upgrades, bonus points and more. I wouldn't say doing this costs you $450 for Diamond status since the card also comes with other valuable perks, including an annual up-to-$250 airline fee credit, up-to-$250 Hilton resort credit, 150,000 bonus points after spending $4,000 in purchases in the first three months and more. But there certainly is an annual cost to having the card.
The information for the Hilton Aspire Amex card has been collected independently by The Points Guy. The card details on this page have not been reviewed or provided by the card issuer.
The Marriott Bonvoy Brilliant® American Express® Card is another great example of a credit card that provides valuable hotel status just by holding the card. Cardholders enjoy Marriott Bonvoy Platinum Elite status, which includes benefits like annual Choice Benefits, enhanced room upgrades (including suites), a dedicated phone line and free breakfast at select properties. The card has a $650 annual fee (see rates and fees), but with a $300 annual dining credit ($25 per month), one free night valued at 85,000 points and many other perks, this card can be worth it for travelers who want Marriott Bonvoy status starting from day one.
Lots of credit cards can dramatically shortcut your way to hotel elite status or provide the status you are chasing outright just by having the card.
While airlines generally don't offer status just for holding a given credit card, some airline cards can help you qualify for status without having to fly.
For example, you can qualify for all the published AAdvantage status tiers (even top-tier Executive Platinum status) through cobranded American Airlines credit card spending alone. All American's cobranded credit cards earn 1 Loyalty Point per dollar, except for the no-annual-fee AAdvantage® Aviator® Mastercard®, which earns half a Loyalty Point per dollar spent.
The information for the AAdvantage® Aviator® card has been collected independently by The Points Guy. The card details on this page have not been reviewed or provided by the card issuer.
Most United credit cards earn 500 Premier qualifying points per $12,000 spent, up to 1,000, 2,000 or 4,000 PQPs per year. In 2023, United will be increasing credit card PQP maximums.
Related: Comparing 4 top hotel elite status levels — and how to earn them in 2022

Buy your way closer to elite status
United Airlines will sell you PQPs outright through its Premier Accelerator program if you have an existing reservation. Your PQP offer will be unique to the upcoming trip(s) that you have booked. Here's an example of PQPs that TPG staffer Kyle Olsen was offered on an upcoming economy-class trip from San Francisco International Airport (SFO) to Dulles International Airport (IAD).
This is a pricey way to secure status, but it does help get you the miles you need.

In 2019, I used United's Premier Accelerator to close the gap to Premier Gold status since I did not want to add any more flying to my end-of-year schedule.
Buy status outright
Some airline programs allow certain members to buy their elite status outright. Often, these offers appear after you miss out on January status. But if airline status is important to you, don't just sit around and hope for the offers to appear next year. You should do your best to qualify for status before the qualification period resets. All the major program qualification periods run from Jan. 1 to Dec. 31, except for AAdvantage, which runs from March 1 to Feb. 28.
In the past, we've seen outrageously priced offers to buy status early in the new year from airline programs like AAdvantage, Delta SkyMiles and United MileagePlus.
If you are racing the clock to secure your elite status before the end of the year, use these guides as inspiration:
Bottom line
Some say you should get off the elite status hamster wheel. They'd tell you that you shouldn't spend real money chasing benefits that don't always come through. Instead, they'd argue, you should use that money to buy the perks you need when you need them. They're not necessarily wrong, but beyond the well-known perks like upgrades and free food, status can come with lesser-known benefits that can add up and make a difference.
Every program has a status tier where the benefits start to kick in. For example, status tiers like United Premier Gold and Marriott Bonvoy Platinum Elite provide many of the same benefits as top-tier Premier 1K and Ambassador Elite status.
If you don't want to get on another plane or stay in another hotel, drastically shifting credit card spending or buying status might be worth it. However, buying your way into the club can be very expensive, especially when airlines send buy-up offers. While there's no one-size-fits-all recommendation, consider the benefits and decide if it's worth it.
And while status does matter to many travelers, don't stress too much about making the right decision. Unless lifetime elite status is on the line, you'll get the chance to make all these same decisions about elite status again next year, admittedly at higher spending thresholds for some programs.
Additional reporting by Kyle Olsen.
For rates and fees of the Hilton Honors Amex Aspire card, click here.
For rates and fees of the Marriott Bonvoy Brilliant Amex card, click here.