Editor's note: This post is continually updated.
---
When navigating airports in the U.S., there's no better way (in my humble opinion) to expedite your way through airport security than by being both a Clear and TSA PreCheck user.
It wasn't until last year that a third program, Global Entry, became of interest to me as a traveler.
You might be asking yourself whether it is necessary to have TSA PreCheck and Global Entry, let alone all three. I am here to tell you that it is necessary, but let's take a closer look at both programs so you can decide which is better for you.
What is TSA PreCheck?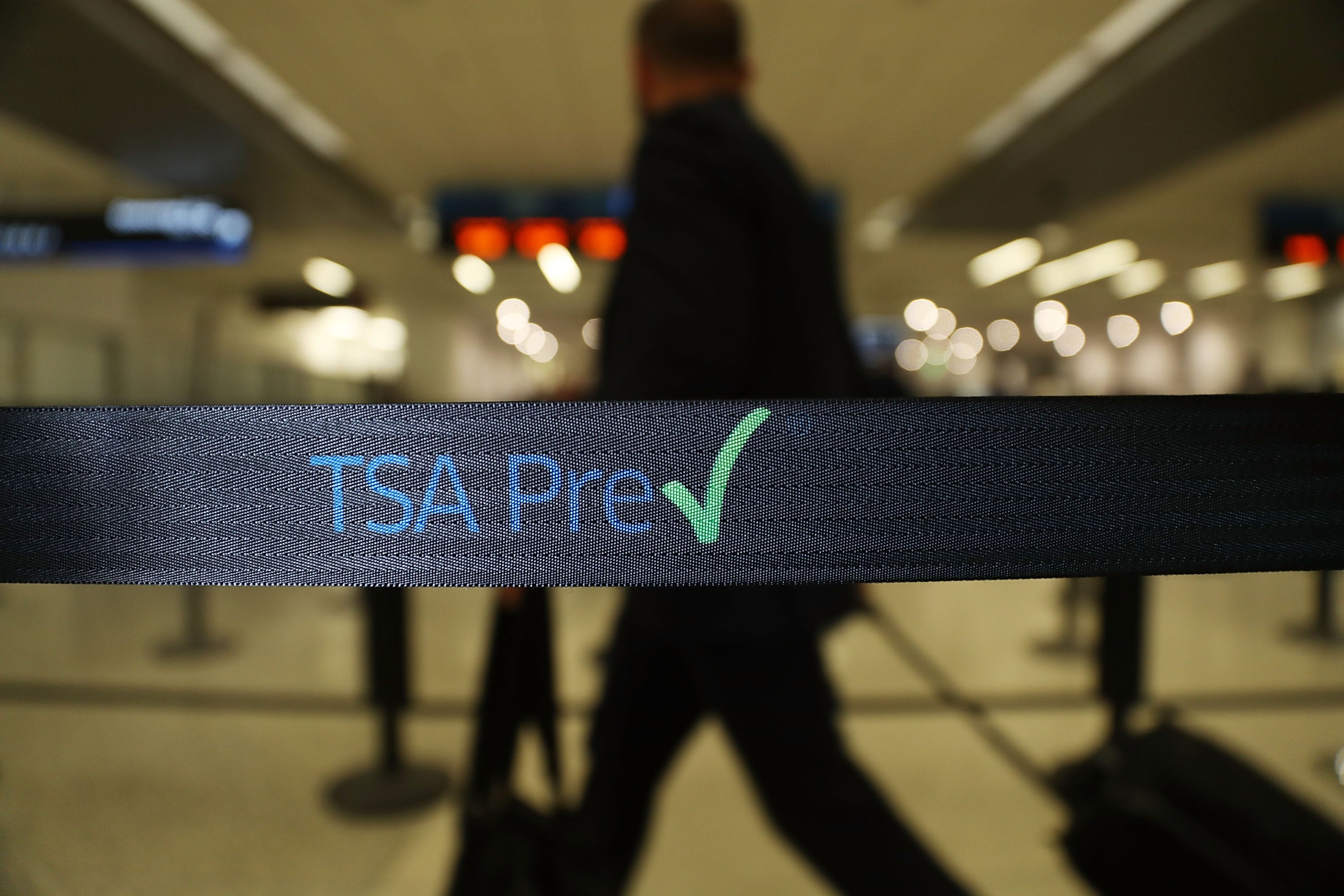 As a reminder, TSA PreCheck is an expedited security program run by the Transportation Security Administration that allows you to speed through airport security without removing your shoes, laptop, liquids, belt and light jacket. PreCheck users also usually go through a traditional metal detector screening machine.
Although PreCheck screening is separate from non-PreCheck screening, sometimes a dedicated TSA PreCheck screening line isn't available; in this case, you'll need to use the standard TSA lane. However, even when using the regular security lane, you won't need to remove your shoes, belt and light jacket.
Note that TSA PreCheck is available when you depart from more than 250 U.S. airports, but you'll only get PreCheck access if your airline is one of the 80 airlines that participate in TSA PreCheck.
How to enroll in TSA PreCheck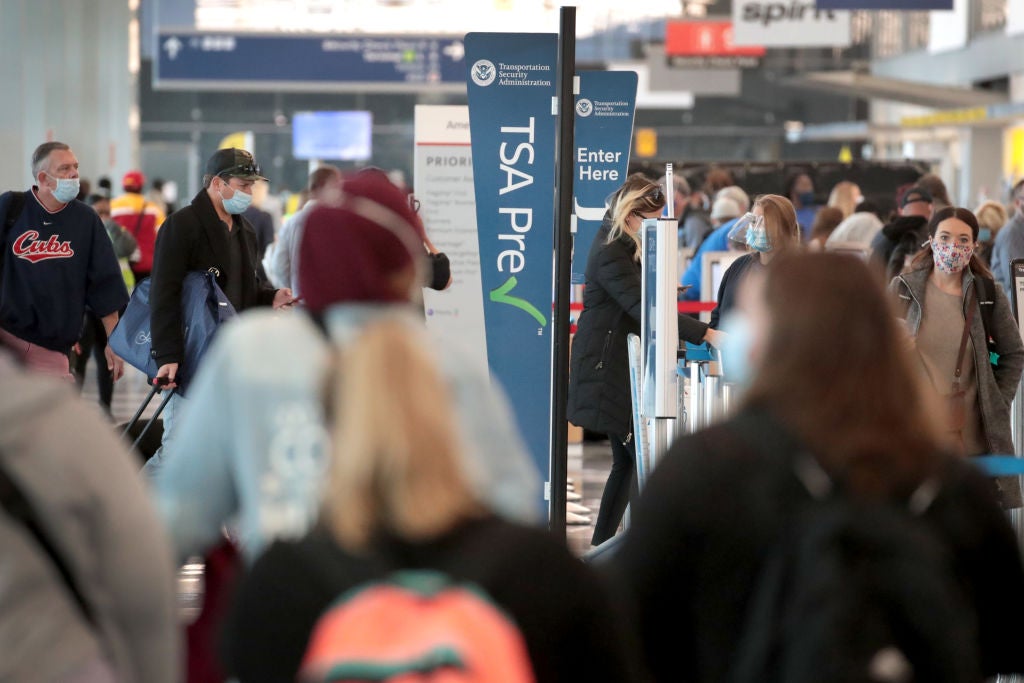 To enroll in TSA PreCheck, create a Trusted Traveler account online if you don't already have one. Next, complete the online application and submit a $78 membership fee for a five-year membership (and renew it online thereafter for $70). Then, schedule an in-person interview at one of nearly 400 enrollment centers. The interview, which should take about 10 minutes, includes a background check and fingerprinting.
After your interview, you should be approved to use PreCheck within a few days, though some applications can take up to 30 days to process. To first access a PreCheck lane (and each time moving forward), you'll need to add your Known Traveler Number each time you make an airline reservation during the booking process. If you forget, you can add it any time before you check in for your flight.
Though unlikely, it is possible that you still won't be able to access TSA PreCheck even with a KTN.
"TSA uses unpredictable security measures, both seen and unseen, throughout the airport," per TSA. "All travelers will be screened, and no individual is guaranteed expedited screening."
U.S. citizens, U.S. nationals and lawful permanent residents over age 12 are eligible to apply for TSA PreCheck. Travelers 12 and younger may use the PreCheck lane when traveling with a parent or guardian who has a TSA PreCheck indicator on their boarding pass.
What is Global Entry?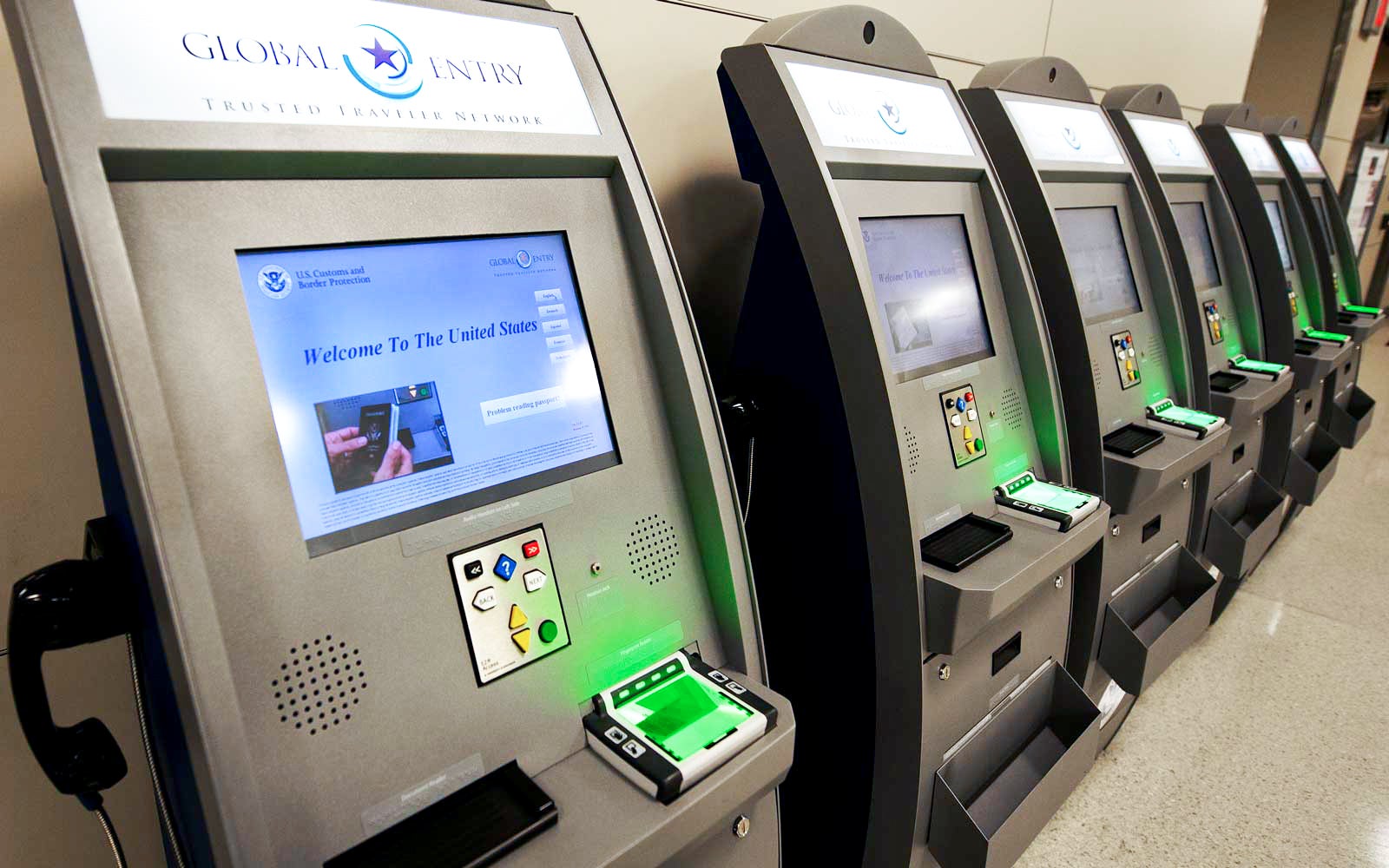 Global Entry is a U.S. Customs and Border Protection program facilitating expedited arrival into the U.S. for preapproved, low-risk travelers via automatic kiosks at nearly 60 airports.
A Global Entry membership includes a TSA PreCheck membership and its aforementioned benefits.
When entering the U.S. at participating airports, Global Entry members don't need to fill out paperwork or wait in processing lines. Instead, they can approach a Global Entry kiosk, present their machine-readable passport or U.S. permanent resident card, place their fingers on the scanner for fingerprint verification and complete a customs declaration. Facial recognition makes the process even easier at some airports.
The kiosk will print a receipt that you will need to give to an officer before exiting the baggage claim area. Although unlikely, some members may be selected for further examination when entering customs. So, having Global Entry doesn't mean you'll always be able to bypass an interview when returning to the U.S.
How to enroll in Global Entry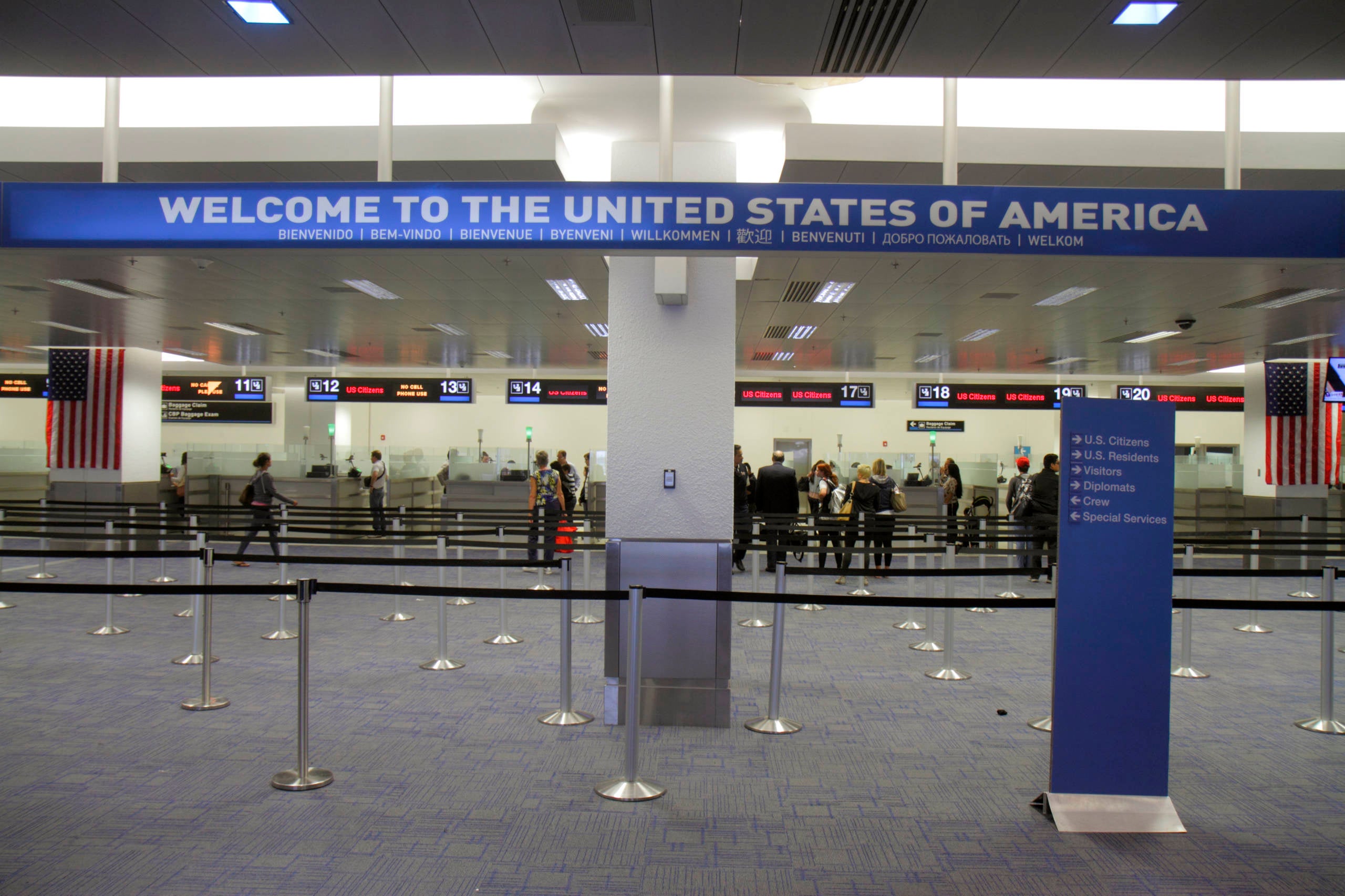 To apply for Global Entry, complete an online application and submit a $100 membership fee. Like TSA PreCheck, a Global Entry membership is valid for five years.
If CBP conditionally approves your application, attempt to schedule an interview at a Global Entry enrollment center. Given the ongoing application backlog, your best bet is to interview upon arrival in the U.S. after an international trip via a process known as Enrollment on Arrival. During your appointment, you'll undergo a background check, interview and fingerprinting. My recent interview for Global Entry took about five minutes.
U.S. citizens, U.S. lawful permanent residents, citizens of the Netherlands enrolled in Flux, Korean Smart Entry Service members and citizens of Germany, Panama and Mexico may also apply for Global Entry. Additionally, Canadian citizens and residents are eligible for Global Entry benefits through membership in the Nexus program.
You may not be eligible for participation in Global Entry for various reasons, including conviction of any criminal offense, pending criminal charges, outstanding warrants or inability to satisfy CBP of your low-risk status.
Unlike TSA PreCheck, children cannot use Global Entry with an accompanying adult if they don't have their own Global Entry membership. However, travelers of all ages are eligible for enrollment in Global Entry. 
Should I apply for TSA PreCheck or Global Entry?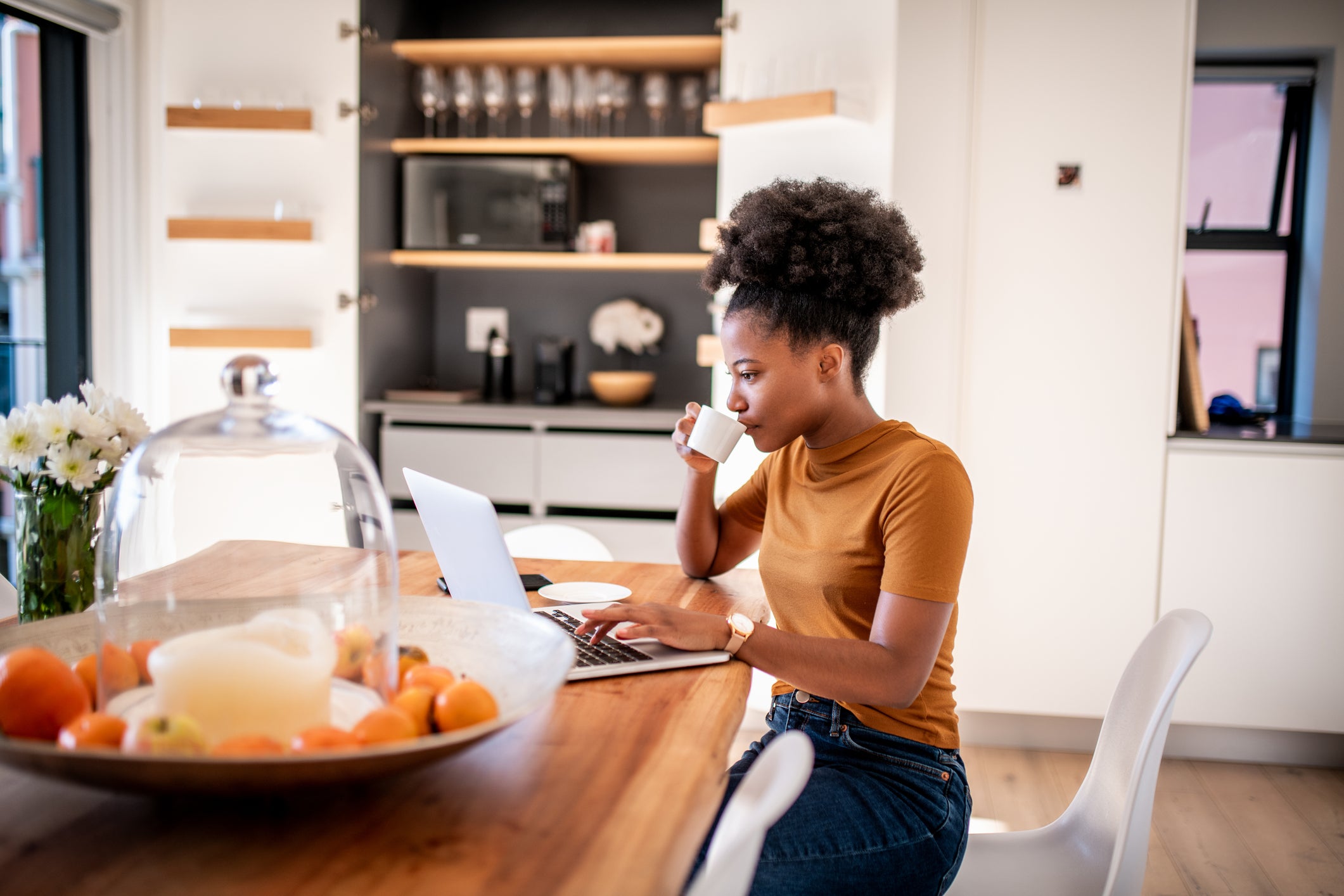 Global Entry is most useful for frequent international travelers. Since you can enroll on arrival upon conditional approval, it may be more convenient than visiting a TSA PreCheck enrollment center. Additionally, you may apply for Global Entry instead of TSA PreCheck if you are eligible to apply for Global Entry but not TSA PreCheck.
Although Global Entry is slightly more expensive, remember it only costs $22 more for all the benefits of TSA PreCheck, as well as expedited clearance when returning to the U.S. If you have a credit card that reimburses a Global Entry or TSA PreCheck application fee every four to five years, you won't even need to worry about the higher cost.
What credit cards will reimburse my application fee?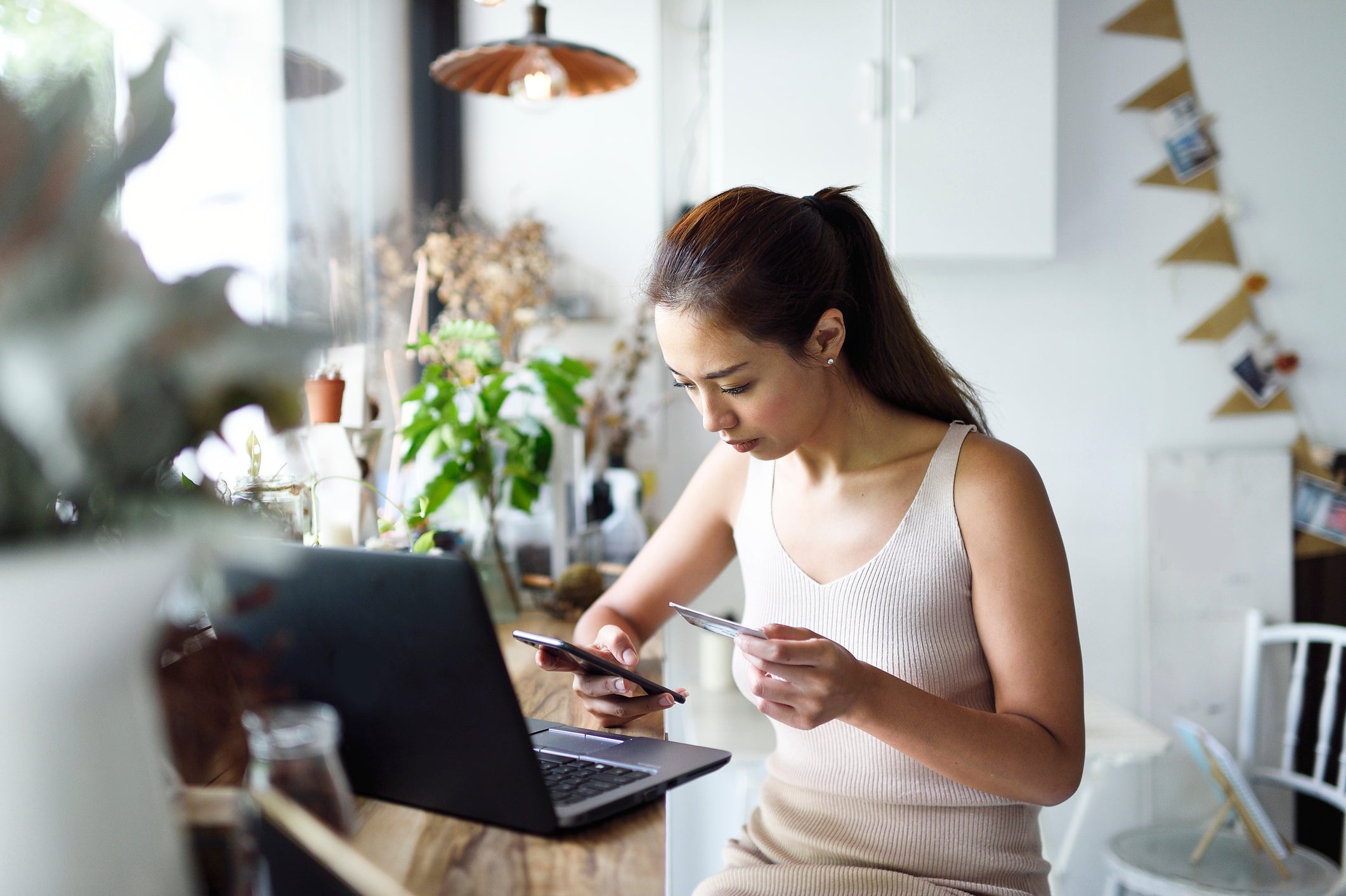 Several credit cards reimburse users for TSA PreCheck or Global Entry fees every four to five years. If you have multiple cards with this benefit, you may also want to pay for a friend's or family member's application fee since the card issuer will reimburse the cost regardless of who applies.
Here are some of the best credit cards for Global Entry and TSA PreCheck that will reimburse an application fee every four or five years (up to $100):
The Platinum Card from American Express even provides a Global Entry or TSA PreCheck application fee credit for each person you add as an Amex Platinum Card authorized user. However, Amex will only reimburse you if you charge one fee to each card.
Bottom line
If you have one of the above credit cards that will reimburse your TSA PreCheck or Global Entry fee and are eligible for one or both programs, there's no reason not to apply. If you are unsure which program is better, remember Global Entry also includes TSA PreCheck.
But, as discussed in this article, some people may prefer to apply for TSA PreCheck, especially if they primarily fly domestically.
Related reading:
Additional reporting by Ryan Wilcox and Katie Genter.