Southwest Airlines is famously known as the airline that doesn't have seating assignments. In lieu of choosing a seat (or getting a random seat assignment), Southwest operates with an open seating policy that passengers either love or hate.
The earlier you check in, the better boarding position you can expect to receive. Sounds simple, right?
Well, even if you check in exactly 24 hours before your flight, you probably won't receive a coveted A1 boarding spot. That's because travelers flying on pricier Business Select fares automatically get an A1 to A15 designation. Then, travelers with Southwest A-List or A-List Preferred elite status get priority spots, followed by those who purchase EarlyBird Check-In.
There are upgraded boarding positions available for purchase, too, though for this option, you have to hope that some of the coveted A1 to A15 slots are still available within 24 hours of your flight's departure time.
This latter all-else-failed backup plan to get on the plane earlier so you have a wider pick of available seats just got more expensive.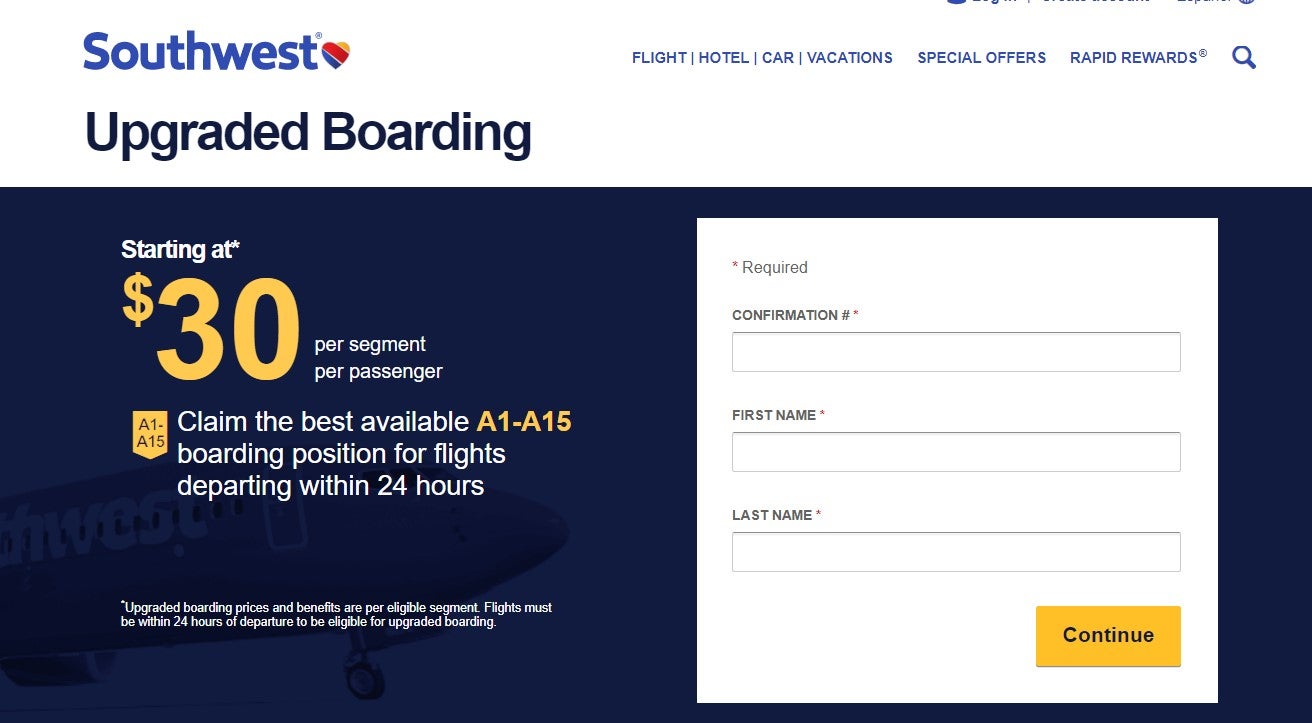 Previously, the cost of upgraded boarding started at $30 per segment, per person and topped out at $60 per segment, per person.
However, as originally reported on View From the Wing, Southwest increased the maximum price of upgraded boarding to $80 per segment, per person as of May 15. You read that correctly. It can now cost up to $80 for a shot at a better seating position on Southwest.
Related: Can you upgrade on Southwest Airlines?
The variable pricing of upgraded boarding is based on the length of and demand for a particular flight; the service may not be available on all flights if all A1 to A15 spots have already been assigned.
Southwest shared a statement about the pricing with TPG:
"Upgraded Boarding is one of Southwest's most popular ancillary products, allowing customers the option to buy an upgraded boarding position in Group A1-A15 (when available). We've shared with our employees that Upgraded Boarding now will be offered in a variable range of $30 to $80. Upgraded Boarding price points will work the same as they do today whereby prices can vary based on the length and popularity of each flight. Price points within the new range are subject to change at any time, as they do today. We hope our customers continue to enjoy this product."
In the face of higher airfare prices this summer, this additional increase may make it more difficult to decide whether it's worth purchasing upgraded boarding when traveling on Southwest.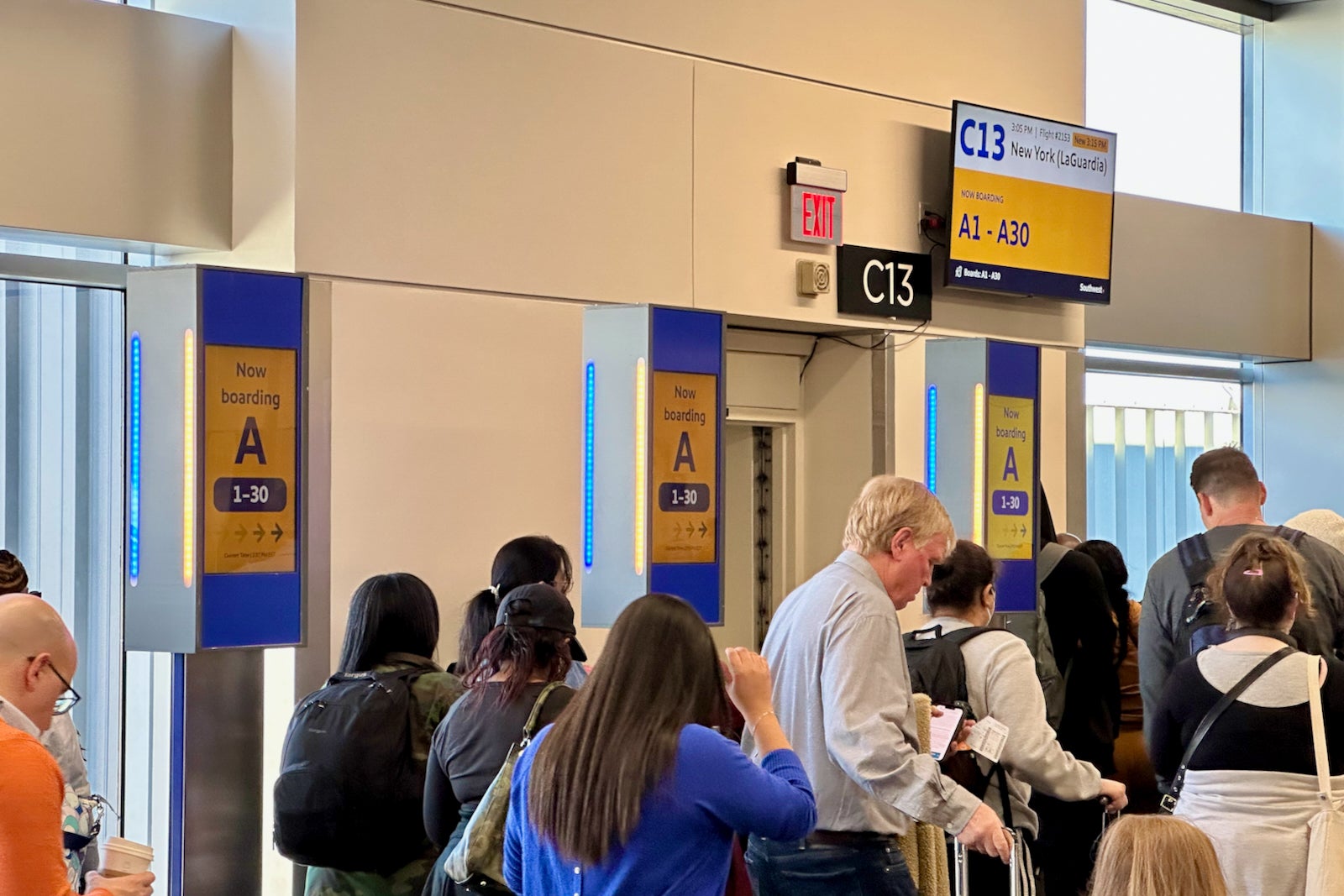 Fortunately, there is some good news for those with the Southwest Rapid Rewards Priority Credit Card or the Southwest Rapid Rewards Performance Business Credit Card. Both cards come with up to four upgraded boarding positions per year.
Using those upgrades isn't tied to a specific cost for the upgrade, so you can continue to use them as normal if there is an A1 to A15 boarding spot available. You'll receive a statement credit against the charge, regardless of the selling price.
Related reading: