There's one major airline in the U.S. with no assigned seats: Southwest Airlines. Instead, you line up at the gate in ascending order of boarding assignment, then step onto the plane and claim your preferred available seat in a first-come,-first-to-pick arrangement. There are up to 60 people in each boarding group.
The Southwest boarding process is generally not as bad as it may sound. Still, at the very least, it's an unusual approach that can provoke anxiety for families and others who can't confirm seats together in advance.
For years, Southwest has allowed time for family boarding (for those with children 6 and under) between its A and B boarding groups in an effort to ensure parents and little kids can sit together. This helps prevent a situation where middle seats are the only options left for children toward the latter end of the boarding process.
Now, Southwest is experimenting with a dramatic shift in the family boarding process.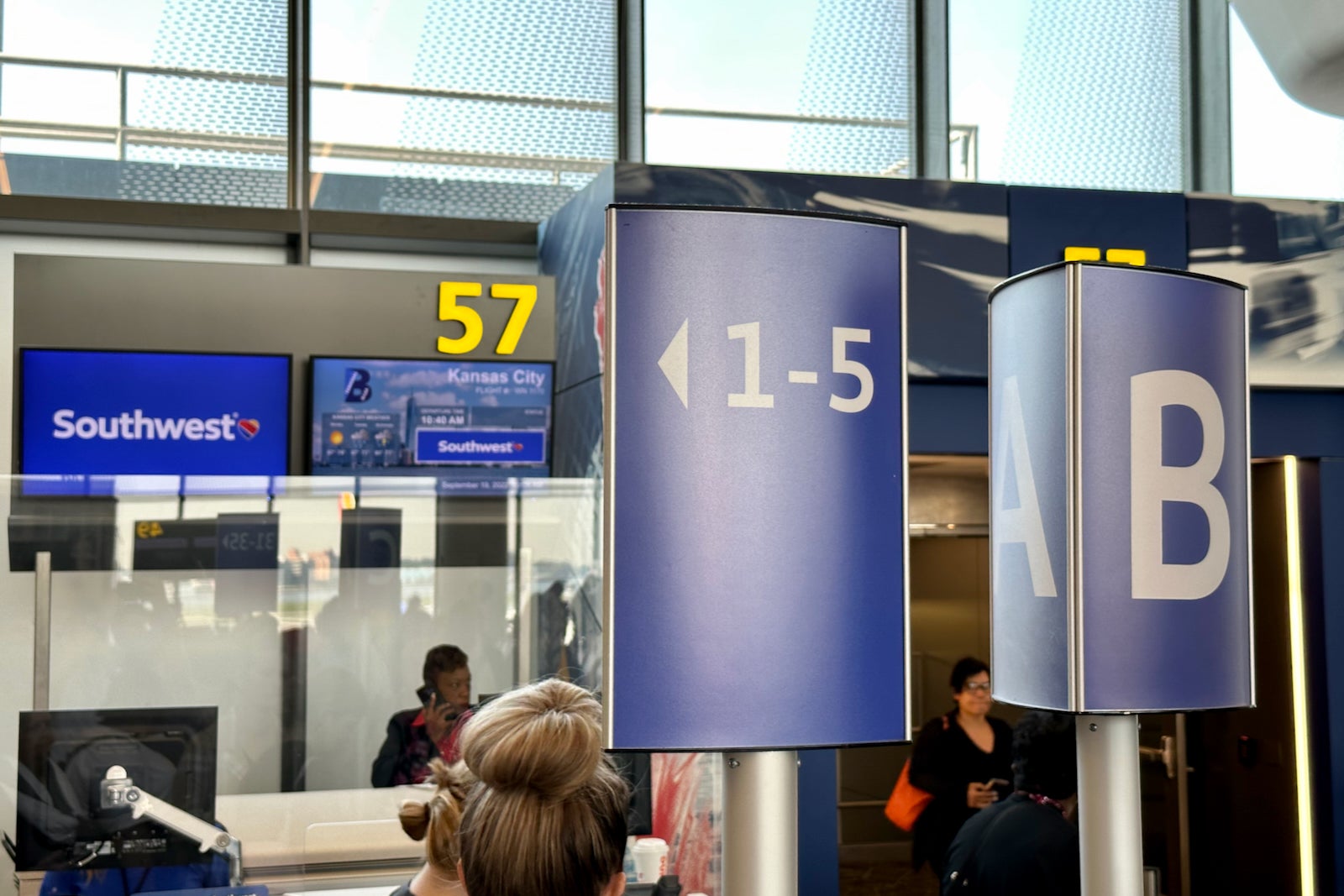 Based on multiple reports — including my own boarding experience at Dallas Love Field (DAL) in late 2022 — some Southwest flight boarding announcements are utilizing an expanded family boarding age range that includes children all the way up to 13 years old.
Just heard a @SouthwestAir gate agent at @IFlyOAKland clearly announce that family boarding between A and B on my flight is for up to 2 adults and kids under age 13. New policy? Test? In any event, awesome. Of course it happens when I don't have my kids but still exciting.

— Leslie Harvey (@TripsWithTykes) January 25, 2023
That wasn't the only boarding change I observed on my Southwest Airlines flight in late 2022. The youngest flyers up to age 6 were invited to board during a portion of the preboarding process, which occurred before the numbered boarding assignments were called.
Southwest Airlines did not confirm this potential test or any alteration to the family boarding process to TPG. Instead, the company states that the boarding policy remains unchanged to include children 6 and under between the A and B boarding groups, according to a company spokesperson.
The current published policy leaves parents with kids as young as 7 in a stressful position. With children too old for family boarding, these families have to hope they can check in fast enough to secure a good boarding position. The alternatives: They could purchase the airline's EarlyBird Check-In, which starts at $15 per person, or they could pay for A1-A15 guaranteed early boarding positions which sell for $30-$60 each, when available.
Related: Best credit cards for Southwest flyers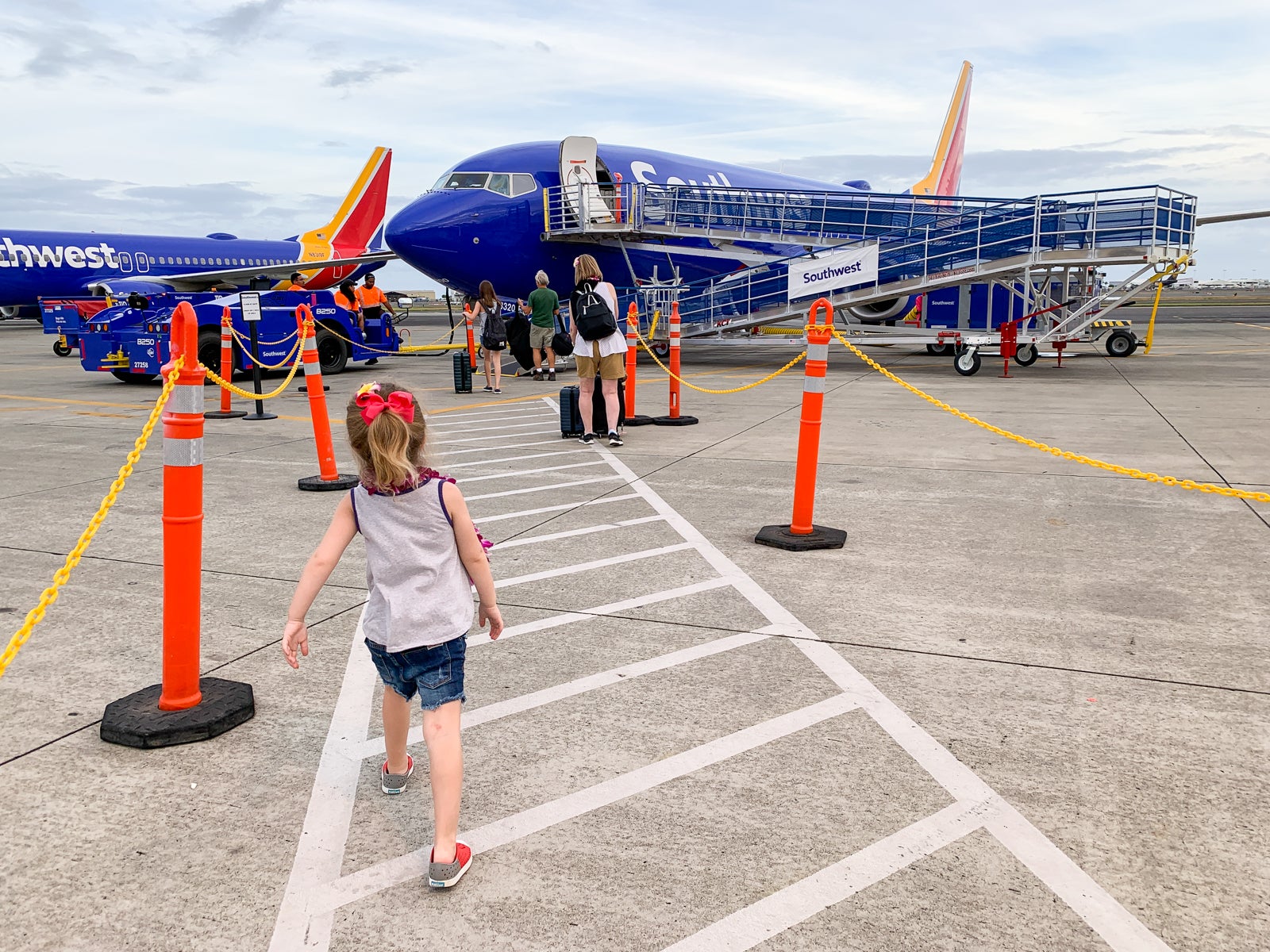 While it did not confirm trials of any expanded eligible family boarding age range, the airline has previously shared that it is conducting a targeted trial of early boarding for children 6 and under.
Getting that youngest age range on first before general boarding is logical because that group likely has car seats and strollers; thus, they are slower to get on board. In the Atlanta trial, families participating in that early boarding must select seats behind the exit row. This could alleviate some concerns about young families getting early access to the generally preferred first few rows when there are other flyers who paid extra to be higher in the boarding order.
Only time will tell if more Southwest Airlines flights board with the expanded family boarding age ranges. However, it's worth observing that this would be an easy way for the airline to keep families with kids ages 13 or younger seated together without additional fees — something a Department of Transportation notice sent in June 2022 instructed airlines to do.
Related reading: