You soon won't need to worry about running out of juice while flying Southwest Airlines.
The Dallas-based carrier just started flying its first aircraft outfitted with USB charging ports. The plane, a 5-year-old Boeing 737 MAX 8 registered N8710M — the first MAX that Southwest took delivery of, incidentally — reentered service April 28 after a nearly monthlong retrofit and repainting process.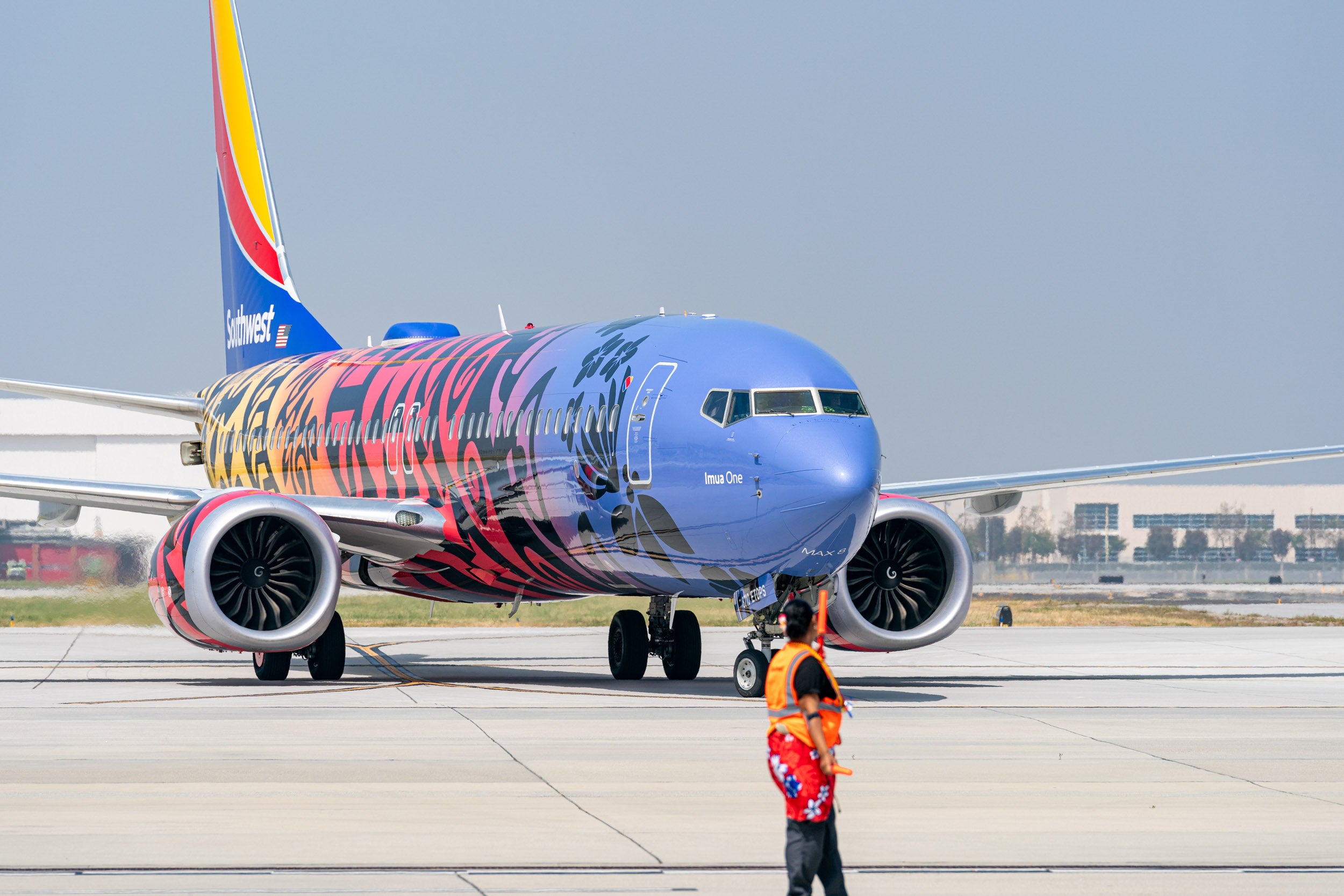 While the carrier installed the new power outlets on the inside, it also gave the plane a new paint job on the outside. This special livery, dubbed Imua One (after the rallying cry in the native Hawaiian language), is a tribute to Hawaii and its culture, celebrating the carrier's fourth anniversary of service to the Aloha State.
Though the livery may catch your attention at first, the upgraded passenger experience is arguably just as exciting.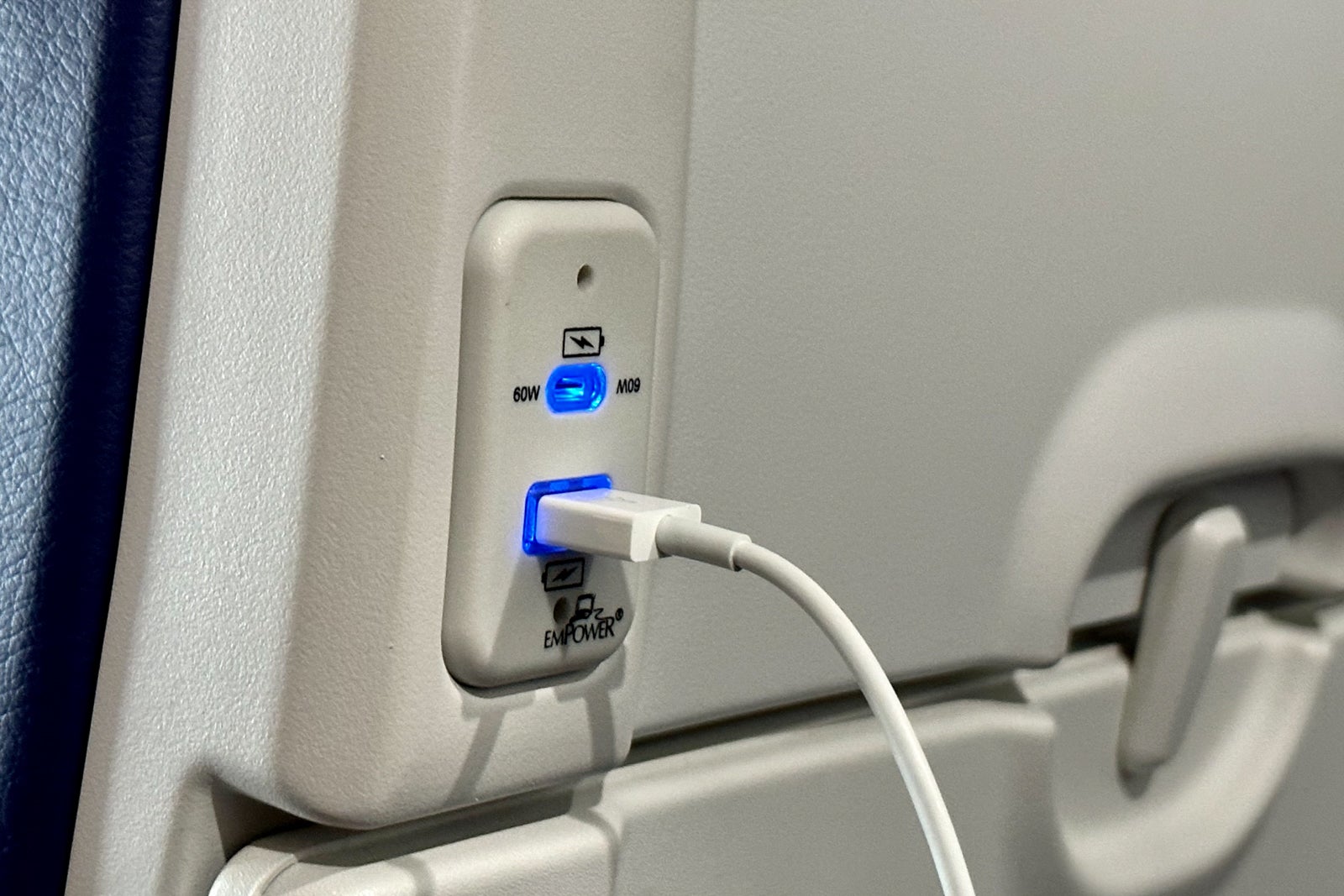 Each seat now features a 60-watt USB-C port, as well as a 10.5-watt USB-A port, perfect for charging two devices simultaneously. Note that you won't find any traditional power outlets on the jet.
Historically, Southwest's jets had no power outlets or USB charging ports. Unless you brought a portable charger — I recommend an Anker model — you'd be out of luck when your phone or laptop died.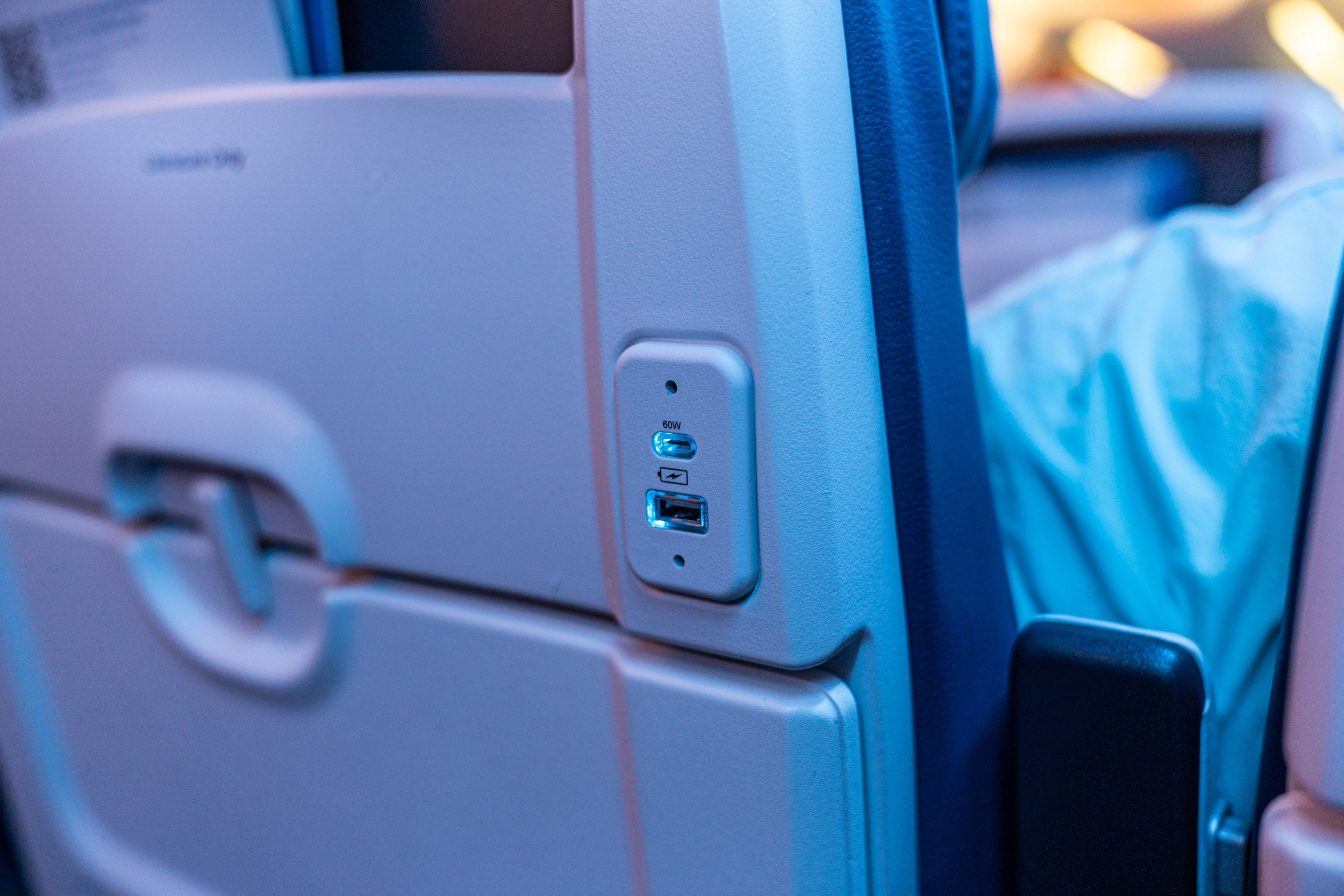 That may not have been much of an issue when Southwest's average flight length was shorter. However, the carrier now flies hourslong missions to Hawaii (and many other destinations).
The carrier announced last year that it would invest $2 billion in inflight upgrades that include power ports and faster Wi-Fi, along with larger overhead bins.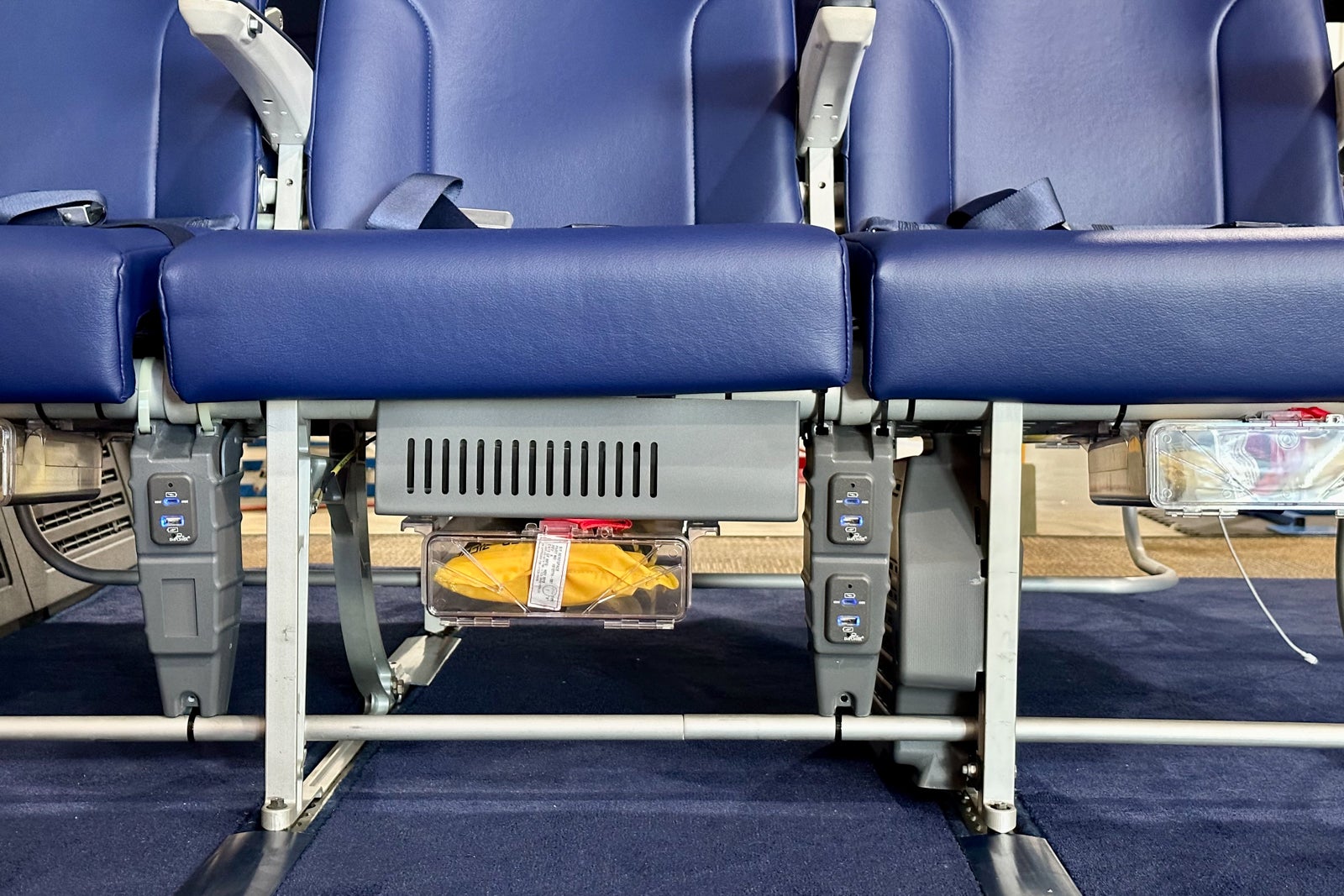 Southwest plans to install USB-A and USB-C power ports at every seat on its Boeing 737 MAX fleet — both on new jets and on existing ones. However, the airline is not currently planning to add power ports to its non-MAX 737 aircraft — which still account for the bulk of its fleet of more than 700 planes.
"We plan to have about 250 aircraft upgraded with power by the end of [2023]. Power's going to be installed in every seat, in the seatback in front of you — so you don't have to hunt for the power outlet behind and underneath your leg," said Ryan Green, Southwest's chief marketing officer, in an interview with TPG at the time.
As for Wi-Fi upgrades, newly delivered 737 MAX aircraft will feature ViaSat connectivity (a new provider for Southwest), while existing Anuvu connectivity is being upgraded with the latest-generation hardware.
Related reading: