Editor's note: This is a recurring post, regularly updated with the latest information.
Although there are ways to maximize Delta SkyMiles on Delta-operated flights, the number of miles required for award bookings can be unpredictable. After all, Delta uses dynamic pricing for SkyMiles redemptions.
However, Virgin Atlantic Flying Club, a SkyTeam partner of Delta, offers a solution. With Virgin Atlantic points, you can book Delta flights at set rates based on Virgin Atlantic's Delta-specific award chart. In many cases, Virgin Atlantic Flying Club's award rates for short-haul flights are lower than what you'd pay if you redeemed through Delta's SkyMiles program.
Best of all, earning Virgin Atlantic Flying Club points is relatively easy. So, let's dive in and explore the advantages of using Virgin points to book short-haul Delta flights.
Why it's special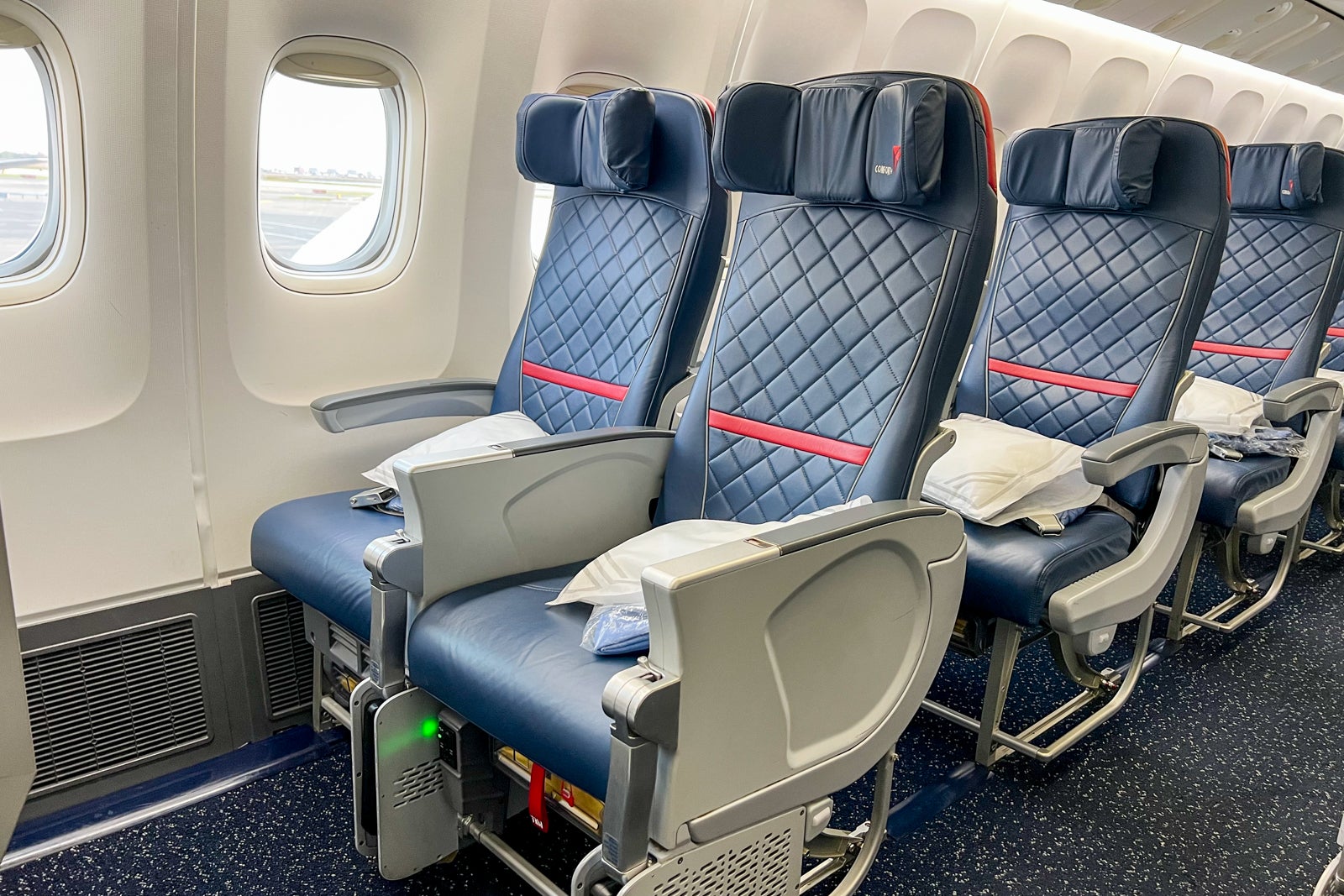 Virgin Atlantic offers extremely competitive award rates for short-haul Delta flights. Virgin Atlantic prices awards operated by Delta based on the distance you fly and the number of segments you fly.
Check out the following chart to see how much you'll pay per segment when you book Delta flights through Virgin Atlantic Flying Club. Note Delta flights to and from the United Kingdom and other parts of Europe use a different award chart.
| | | |
| --- | --- | --- |
| Route distance flown | Main cabin economy | First class/Delta One |
| 500 miles or less | 7,500 points | 17,500 points |
| 501 to 1,000 miles | 8,500 points | 27,500 points |
| 1,001 to 1,500 miles | 11,500 points | 40,000 points |
| 1,501 to 2,000 miles | 12,500 points | 45,000 points |
| 2,001 to 3,000 miles | 15,000 points | 52,500 points |
| 3,001 to 4,000 miles | 22,500 points | 80,000 points |
| 4,001 to 5,000 miles | 27,500 points | 105,000 points |
| 5,001 to 6,000 miles | 35,000 points | 130,000 points |
| 6,001 or more | 45,000 points | 165,000 points |
Delta main cabin economy award flights have a sweet spot for nonstop flights up to 1,000 miles, while Delta One and First Class flights are ideal for nonstop fights up to 500 miles.
Consider a specific example: a nonstop Delta flight from San Francisco International Airport (SFO) to Los Angeles International Airport (LAX). This Delta flight is 337 miles, so you can expect to redeem 7,500 points for main cabin economy and 17,500 points for first class if you book through Virgin Atlantic Flying Club.

However, if you book the same flight through Delta, you'd need to redeem 12,000 Delta SkyMiles for main cabin economy and 19,000 SkyMiles for first class.

Award rates through Delta vary since the program uses dynamic award pricing. Virgin Atlantic Flying Club won't always come out ahead, but it's worth comparing prices every time you book a Delta award ticket.
Related: Don't forget to maximize Virgin Atlantic points on 22 airlines
How to book
Virgin Atlantic uses a distance-based award chart for short-haul Delta flights. So, start by estimating the distance of your flight by entering your origin and destination airports into Great Circle Mapper.
In this story, let's search for a flight from Minneapolis-St. Paul International Airport (MSP) to Charlotte Douglas International Airport (CLT).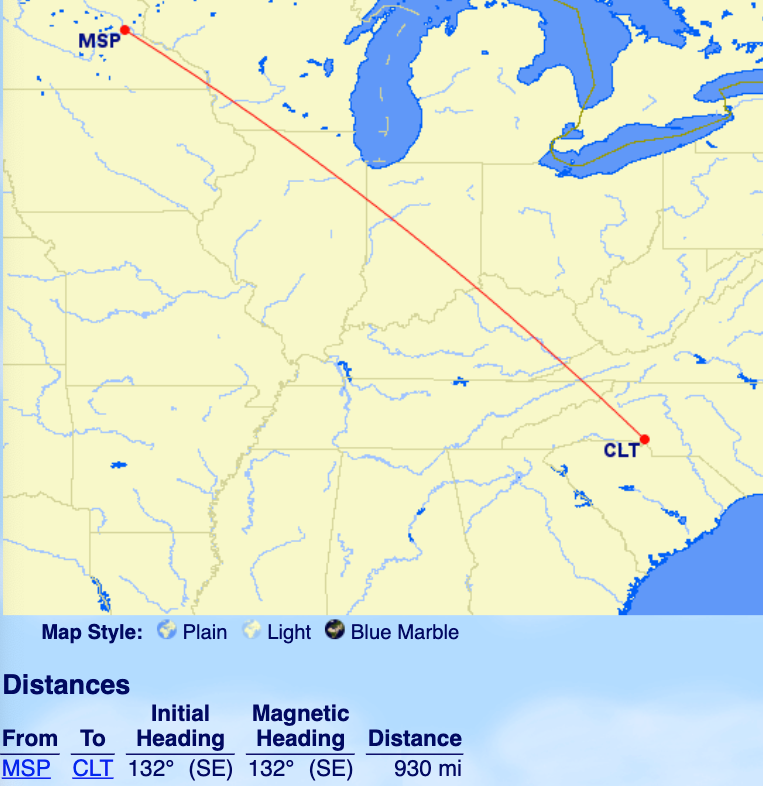 Now, head over to the Virgin Atlantic website. You must log in to your Virgin Atlantic account to book an award flight, but you can search for flights without logging in.
Enter your origin, destination, dates and other required information. Make sure you've toggled the price to "Points." If your dates are flexible, tick the "Show flexible dates" box.

The Virgin Atlantic site is a bit quirky in that it won't show any availability unless the date you search contains available awards during the same week. So, you can save yourself a bit of trial and error if you begin your search on the Delta website since Delta's price calendar lets you see a month of availability. Dates marked with "Lowest" are most likely to be available through Virgin Atlantic Flying Club (although this isn't a guarantee).
Once you find availability through Virgin Atlantic, a calendar week will appear. Hopefully, your desired dates are available.

Note: You can view Virgin Atlantic availability in one-month increments, though you'll have to tamper with the page's URL. Change the word "dates" to "calendar," as first suggested by Frequent Miler.

This trip between Minneapolis and Charlotte is a nonstop flight of 930 miles. That means you'll pay 8,500 points in economy and 27,500 points in first class.

If you booked the same flight through Delta, you'd need to redeem 17,000 miles for main cabin economy or 25,000 for first class.

So if you wanted to fly in main cabin economy, you'd come out significantly ahead by redeeming Virgin points instead of Delta miles. However, if you wanted to fly in first class, you'd come out ahead by redeeming Delta miles.
Related: When and how to book Delta awards with Virgin Atlantic Flying Club
How to earn points for this award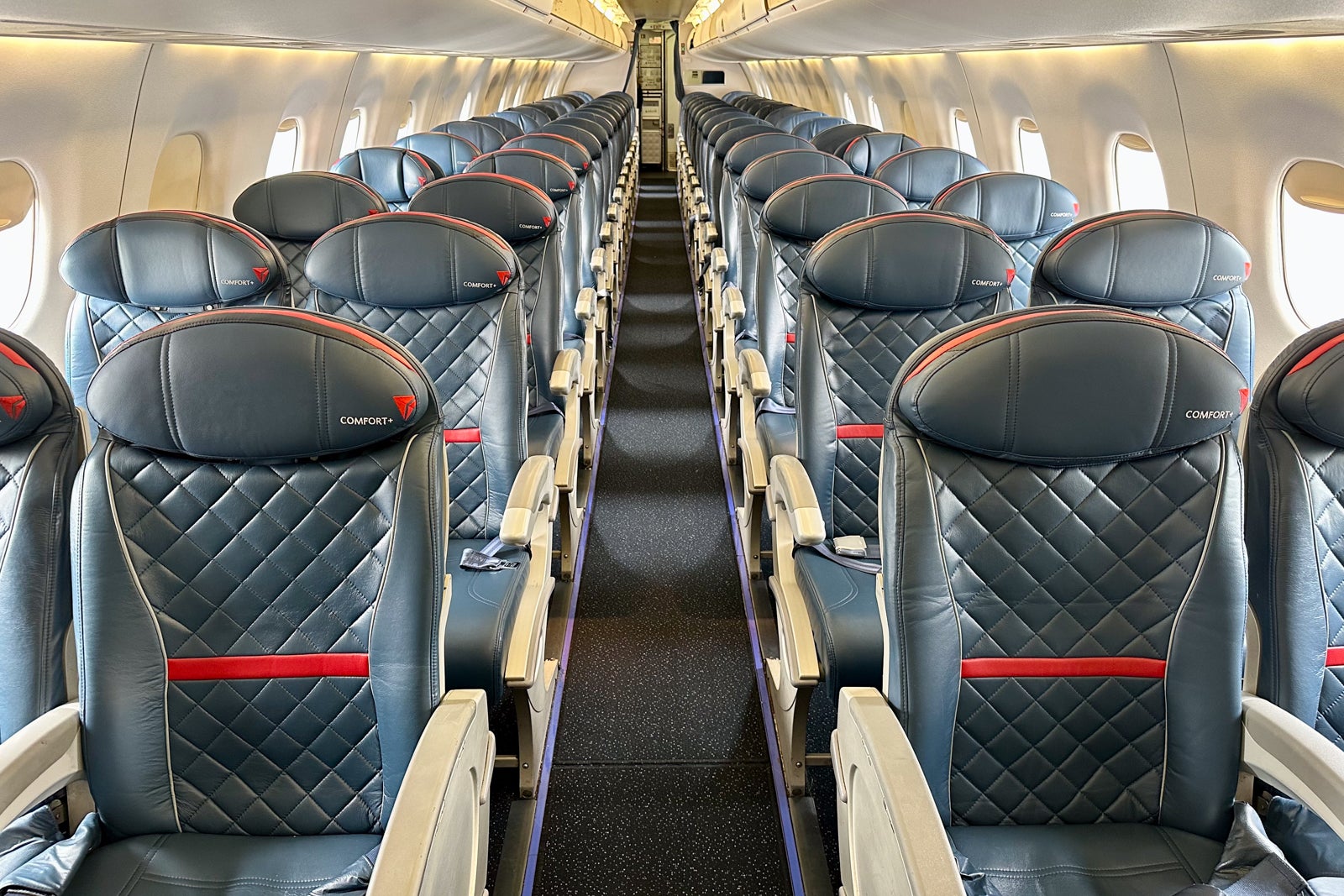 Unfortunately, no cobranded Virgin Atlantic credit cards are currently accepting applications. So transferable rewards are your best bet to earn Virgin points through a credit card. Luckily, Virgin is a transfer partner of the following flexible rewards currencies:
If you're low on any of these flexible points, consider adding one of the following cards to your wallet:
Signing up for a new card now won't get you rewards immediately. However, doing so could help you build your balance for a future redemption.
Related: Why transferable points are worth more than other rewards
Bottom line
Before booking a short flight with Delta using SkyMiles, check Virgin Atlantic's award rates.
However, it's important to note that Virgin Atlantic Flying Club doesn't always offer the lowest award rates. Delta sometimes offers extremely low-priced award rates cheaper than you can book through Virgin Atlantic Flying Club. For example, you might occasionally find flights for as low as 4,000 Delta miles one-way. So, compare prices with both programs before booking.
Additional reporting by Kyle Olsen.