Editors note: This is a recurring post, regularly updated with new information.
---
Today, Hilton announced a new promotion for the first quarter of 2023. Specifically, the Double Up + Explore global promotion allows registered Hilton Honors members to earn double base points on all stays and 1,000 bonus points when you stay at each of Hilton's 18 hotel brands.
Here's everything you need to know about Hilton's new Double Up + Explore promotion and its existing 2022 promotions.
Let's dive in.
2023 promotions
Double Up + Explore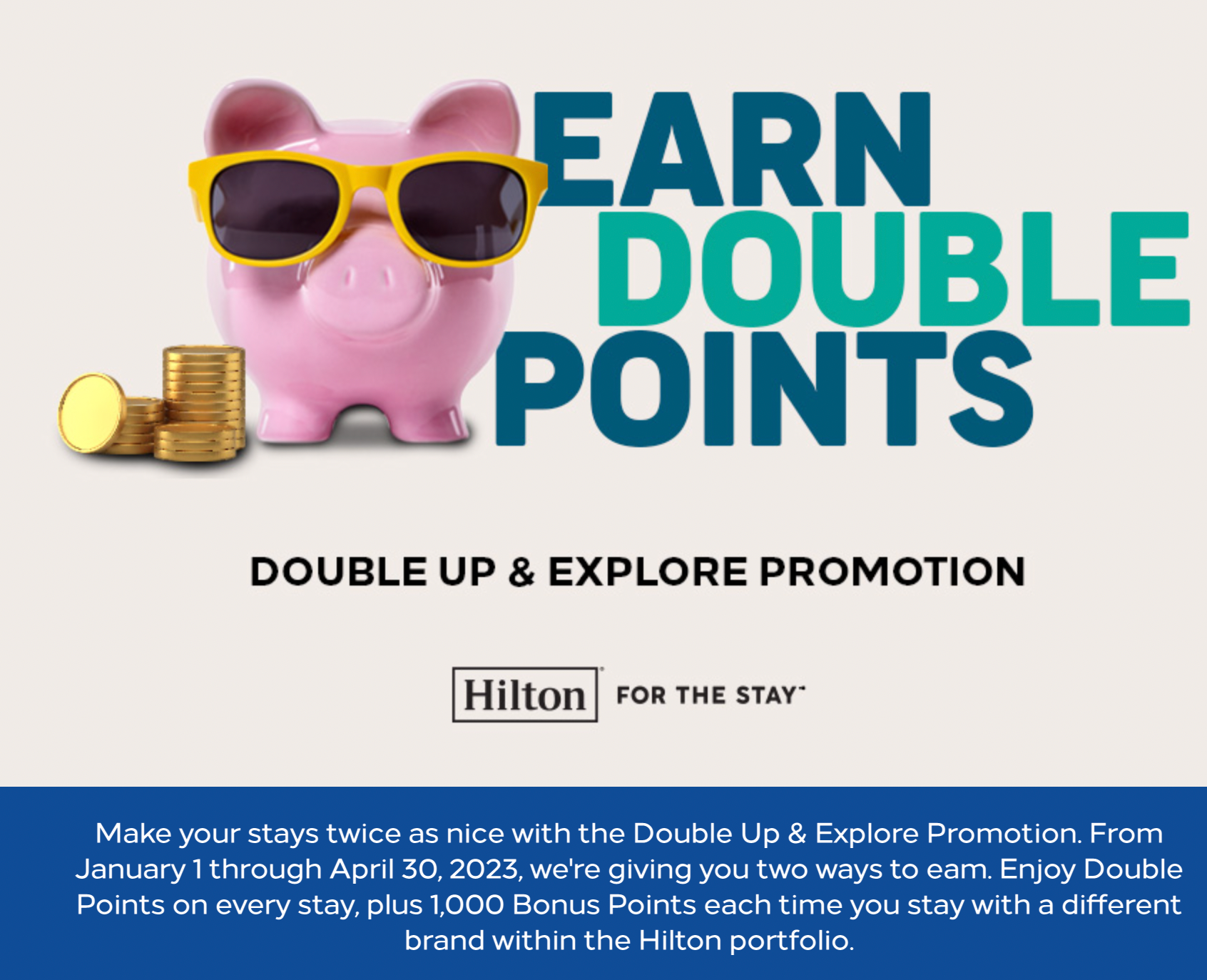 Valid from Jan. 1 through April 30, Hilton's new Double Up + Explore promotion gives registered members double points on all stays. You'll also earn 1,000 bonus points (worth $6 at TPG's valuations) for each of Hilton's 18 brands you stay at during the promotional period.
Members earn double points equal to how many base points you'd earn from your stay. That means you'll earn 10 bonus points per dollar at most brands.
Even if you don't have an upcoming Hilton stay in early 2023, register in case a trip comes up.
Related: Fit for a king: A review of the Conrad Punta de Mita
2022 promotions
Now, let's recap the Hilton Honors promotions that are still valid through the end of the year.
Double your stay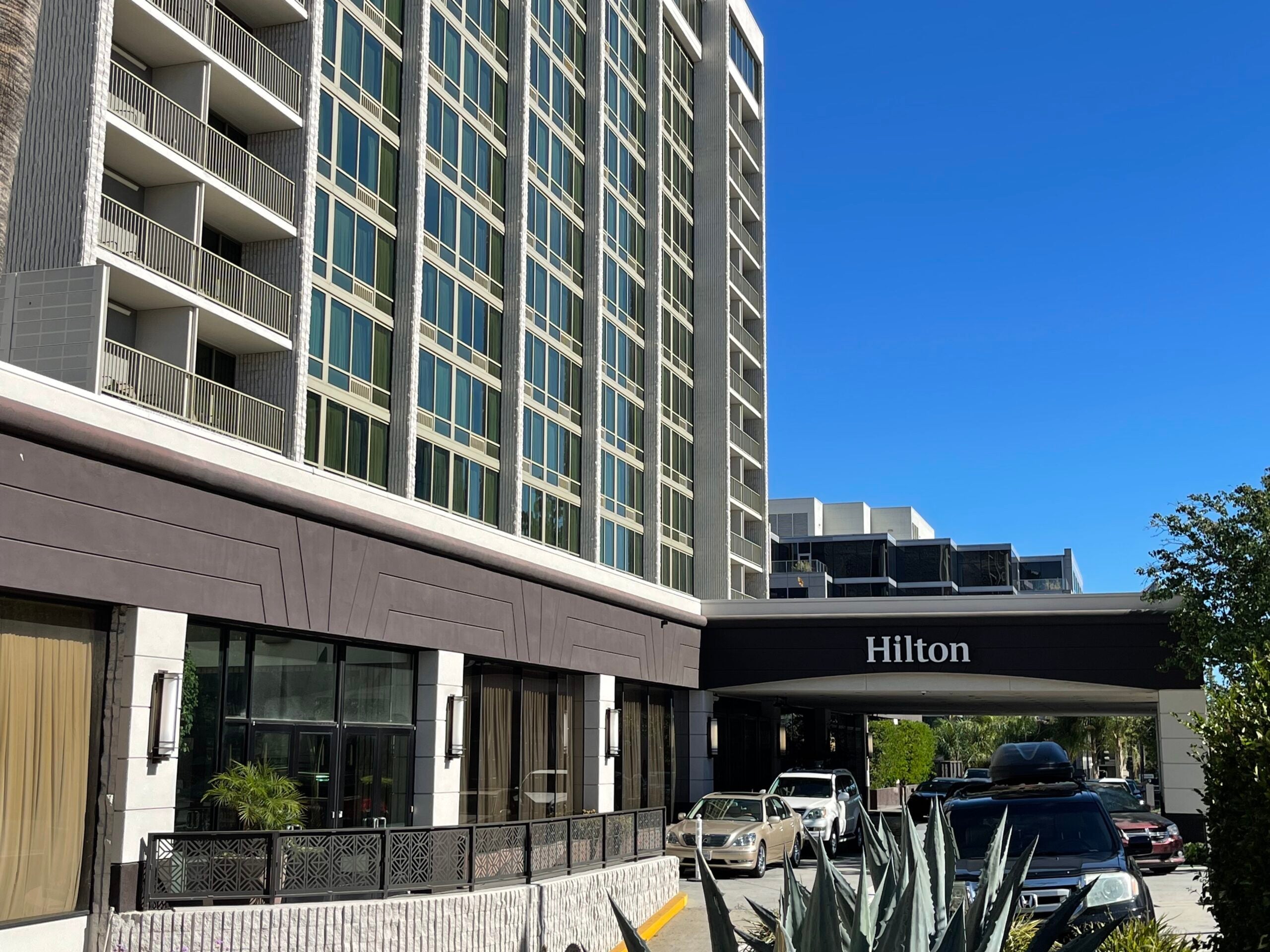 Hilton members can earn double points on all eligible stays, plus 2,000 points per stay when they check out Monday through Friday. This promotion runs from Sept. 6 through Dec. 31. Members can register here.
Let's assume you're a Hilton Honors Diamond elite member and check into a Hilton Garden Inn property on a Monday for a three-night stay that costs $600 before taxes. Here's what you'll earn:
10 base points per $1: 6,000 points.
Double points promotion: 6,000 points.
Diamond elite 100% bonus: 6,000 points.
Check out on a Thursday: 2,000 points.
Total: 20,000 points.
That's a pretty impressive return on your hotel bill, and if you have Hilton status and pay for your Hilton stay with a Hilton cobranded American Express card, you stand to earn even more points.
Just make sure you register for this promotion before your stay. We recommend registering even if you don't have upcoming Hilton stays to earn the bonus if a stay comes up at the last minute.
Related: How to redeem Hilton points for upgraded rooms
Double Your Nights
Another enticing offer is the Double Your Nights promotion.
Every night you stay between now and Dec. 31 will count as two nights. This, in turn, will help you maintain or even boost your elite status tier twice as fast.
Every night will also count as two nights toward Milestone Bonuses and Rollover Nights, so this could help you earn extra Hilton points or get a head start on next year's elite status qualification.
There is also no limit to the total number of double-night credits you can earn during the promotion period with this offer. You can register for the promotion on this landing page.
Related: What is Hilton Honors elite status worth in 2022?
New-member bonus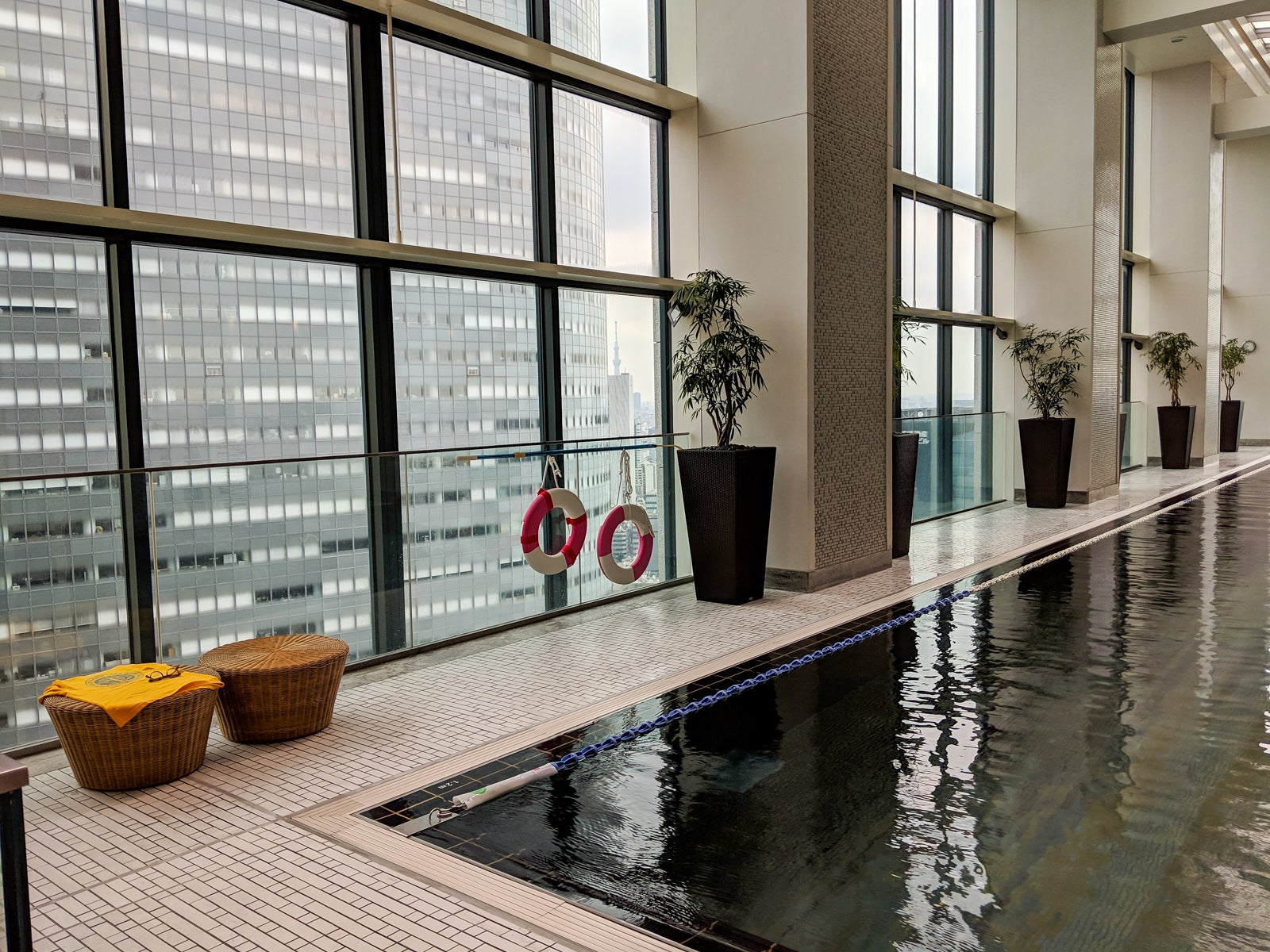 Besides offering bonus points to existing members, Hilton offers extra points to new members.
Anyone who signs up for a new Honors account through Dec. 31 can earn up to 4,500 bonus points: They will earn 1,500 after their first stay and an additional 3,000 after their second stay within six months of joining the program.
Related: From Anguilla to Dubai: These are the top hotels to be saving your Hilton points for right now
Bottom line
Hilton is known for offering many promotions, and we're glad to see that Hilton will extend double points into the beginning of 2023.
Thanks to these bonus points and double elite night promotions, you can earn very high returns on your upcoming Hilton stays and work toward maintaining or boosting your elite status for next year.
Additional reporting by Andrew Kunesh, Ben Smithson and Kyle Olsen.