Washington, D.C., is a paradise for museum lovers. No first trip would be complete without hitting cultural icons like the Smithsonian National Museum of Natural History, the Smithsonian National Museum of American History and the Smithsonian National Air and Space Museum. Free, walkable and filled with world-renowned exhibits, it's no wonder these perennial favorites resonate with every age group.
If you are planning a second trip to Washington, or you just want to branch out from the classics, these lesser-known museums are entertaining and educational, but without the crowds — and often overwhelming scale — of the city's famed heavyweights.
International Spy Museum
Getting there: The nearest Metro station is L'Enfant Plaza, which is a five-minute walk away.
Hours: 9 a.m. to 7 p.m. Sunday through Friday; 9 a.m. to 8 p.m. Saturday.
Cost: $28.95 for an adult ticket (ages 13-64), $18.95 for a youth ticket (ages 7-12), and $25.95 for college students and members of the military with proof of ID. Child tickets (ages 6 and under) are free.
Great for: Ages 7 and older.
With a steep admission price, you may be tempted to skip the International Spy Museum and hit D.C.'s free institutions, but this family-friendly crowd-pleaser is well worth a visit. The immersive experience reveals just what goes into being a spy — and whether you have what it takes.
Even those who often find museums to be stifling will be enthralled with the world they encounter. After arriving at their specific ticket entry time, visitors are ushered with their group into a separate room to assume their spy identity for the day and receive a badge that will unlock their own personal mission as they move through the exhibits. The entire experience takes an average of two to three hours, but visitors are free to wander at their own pace.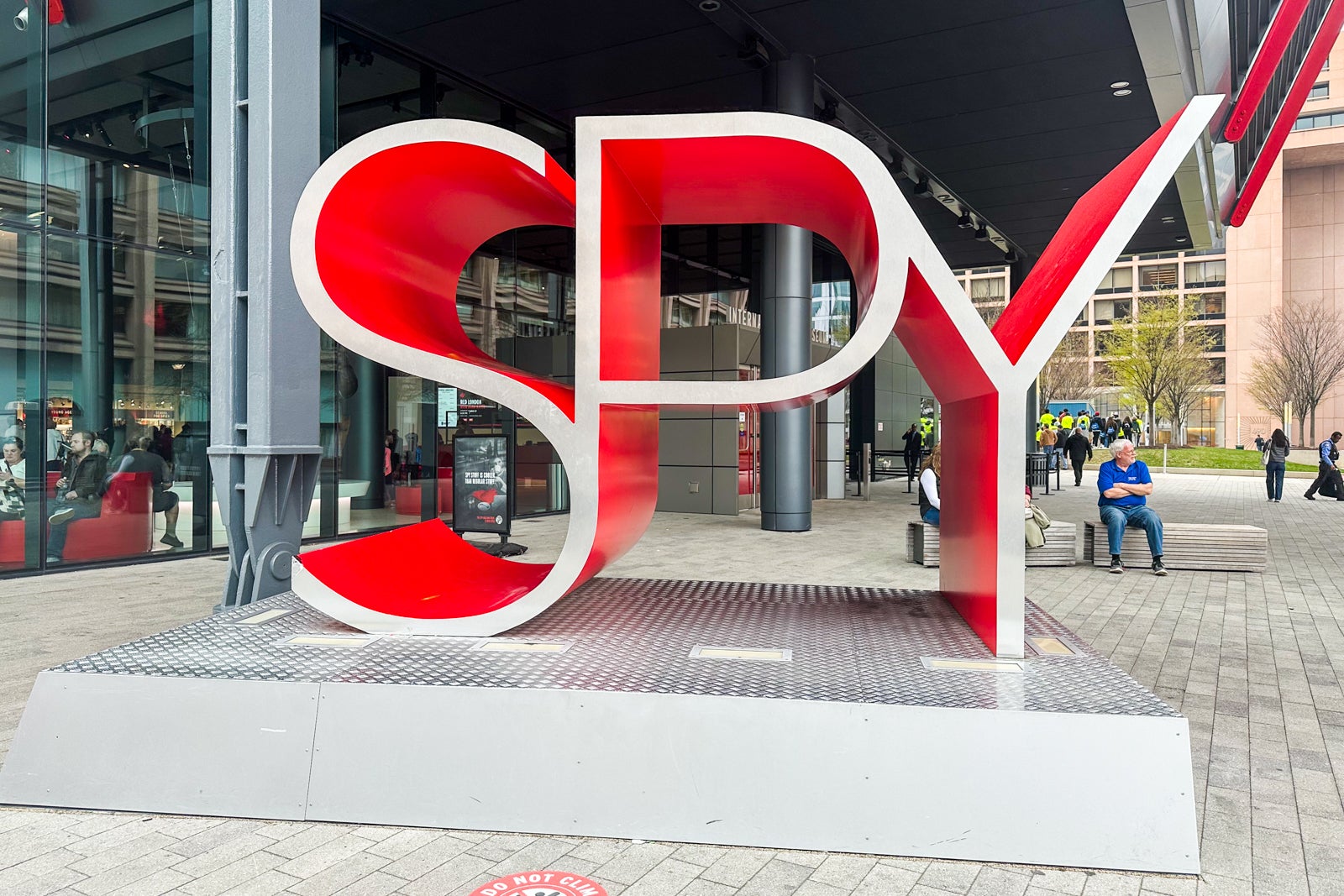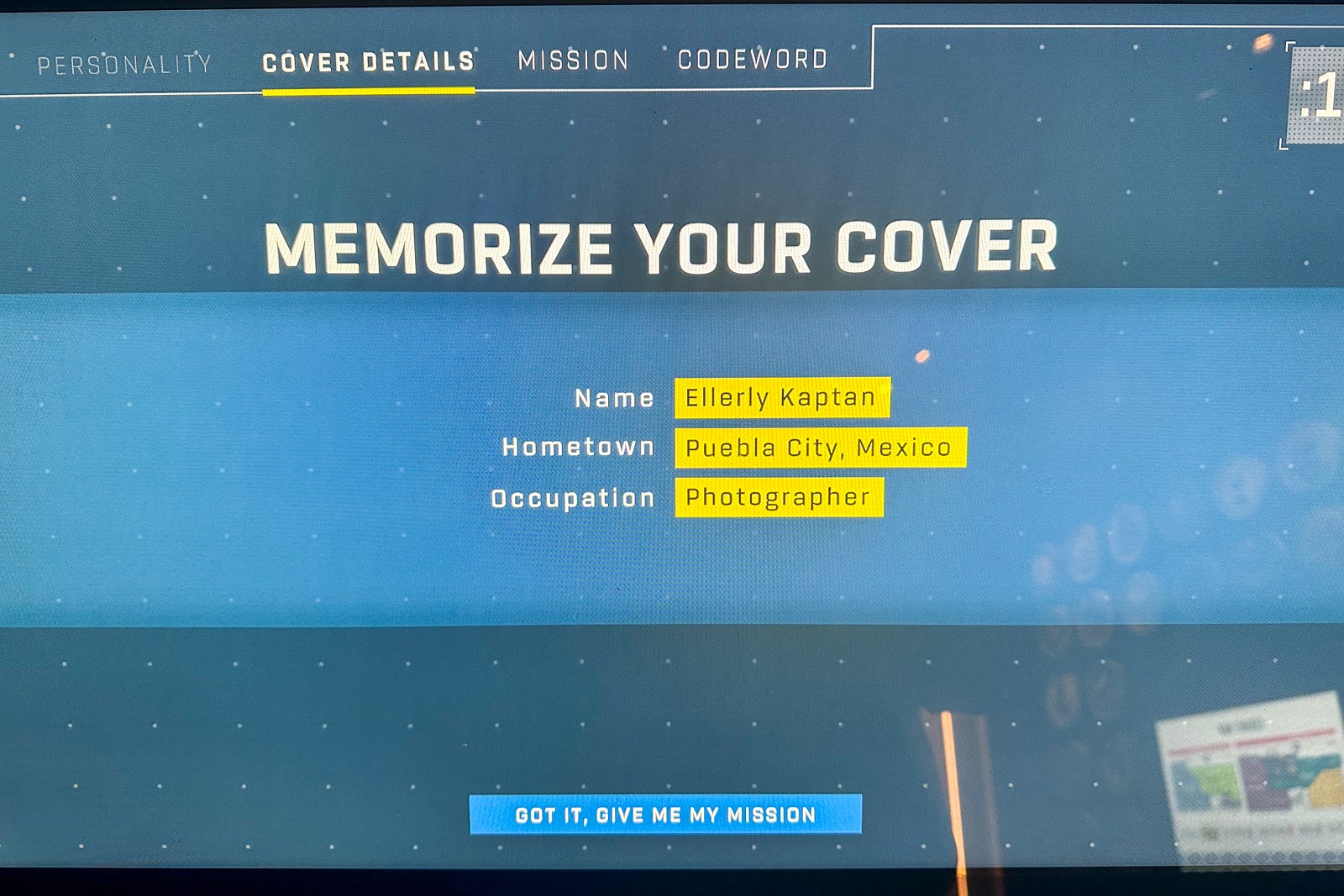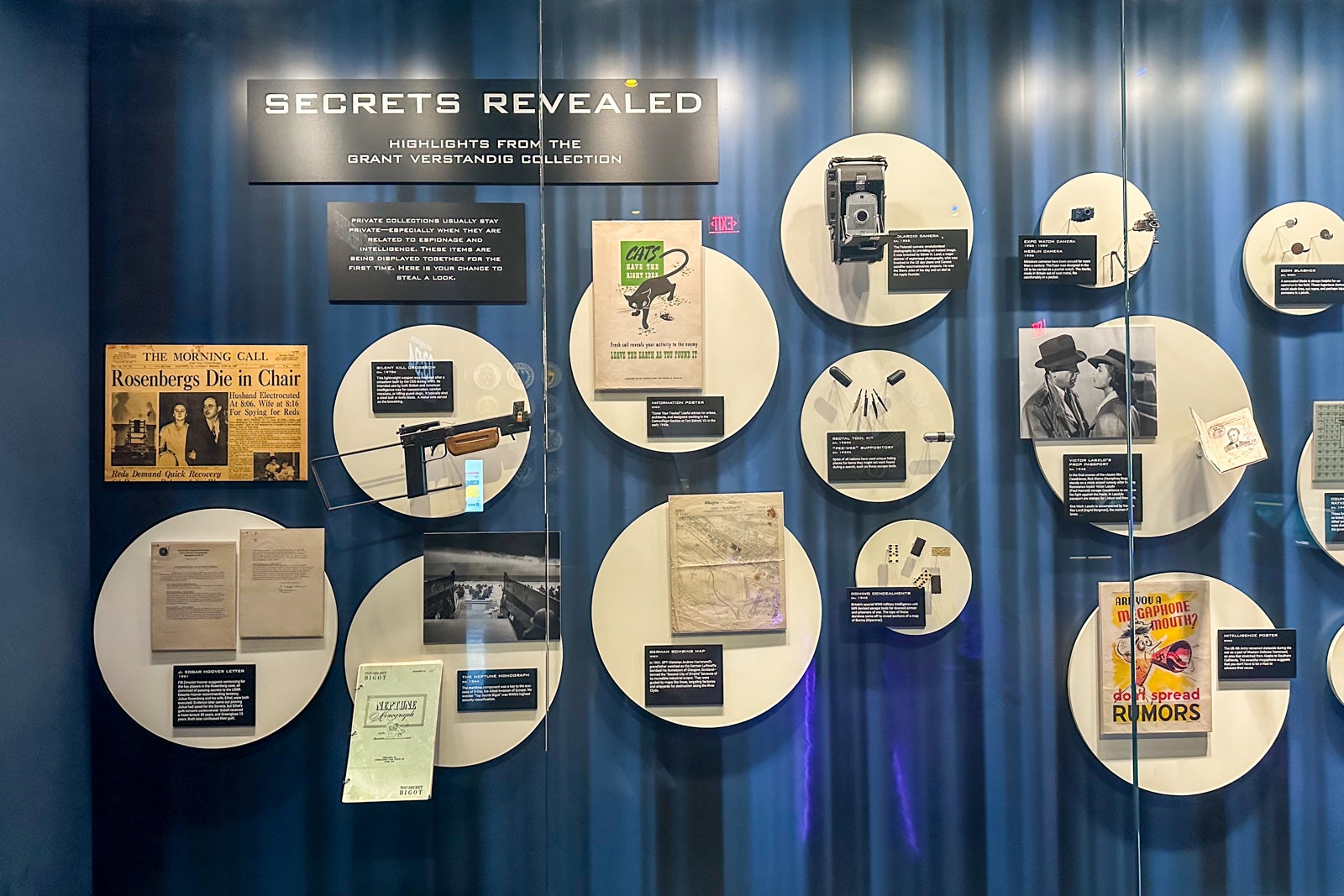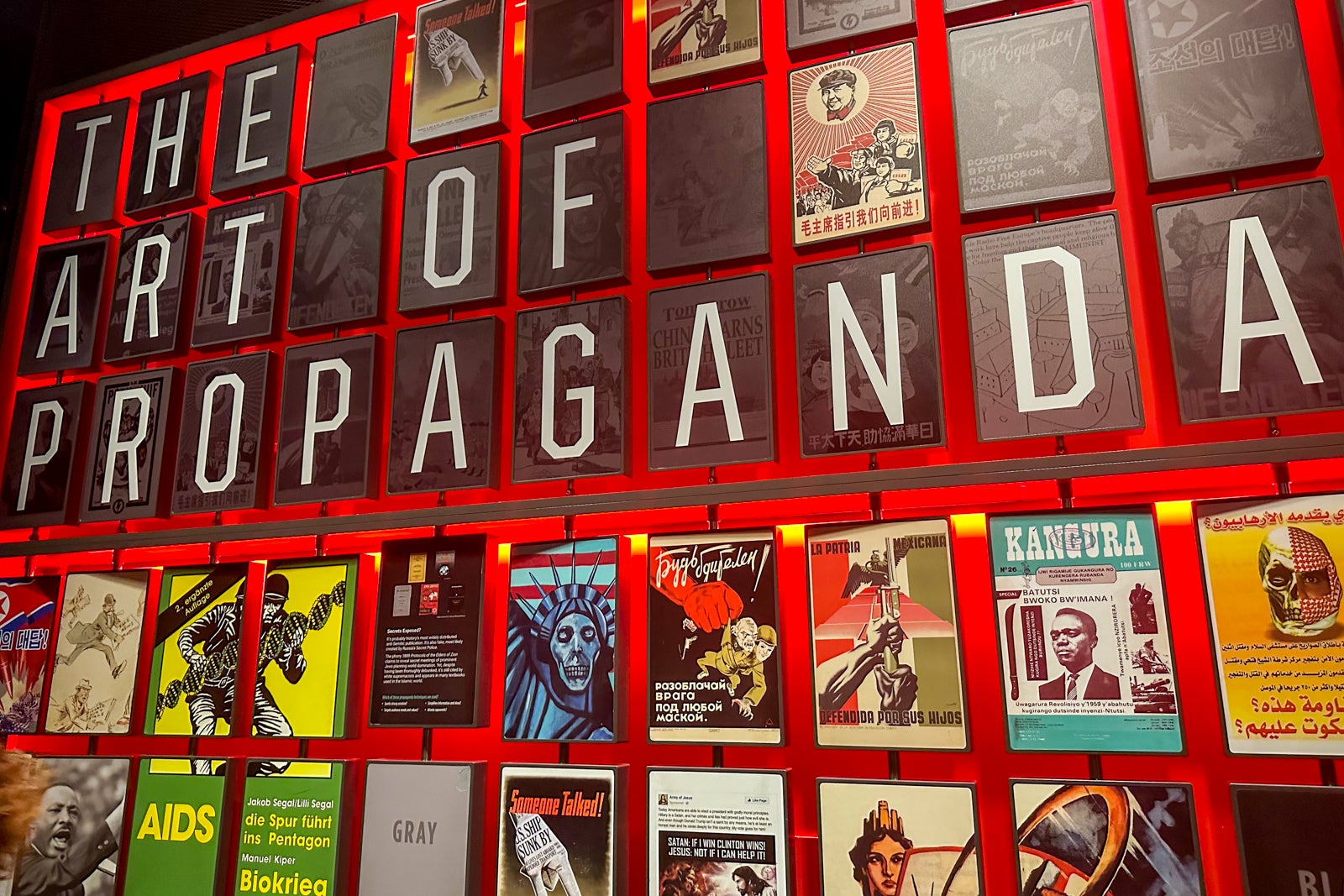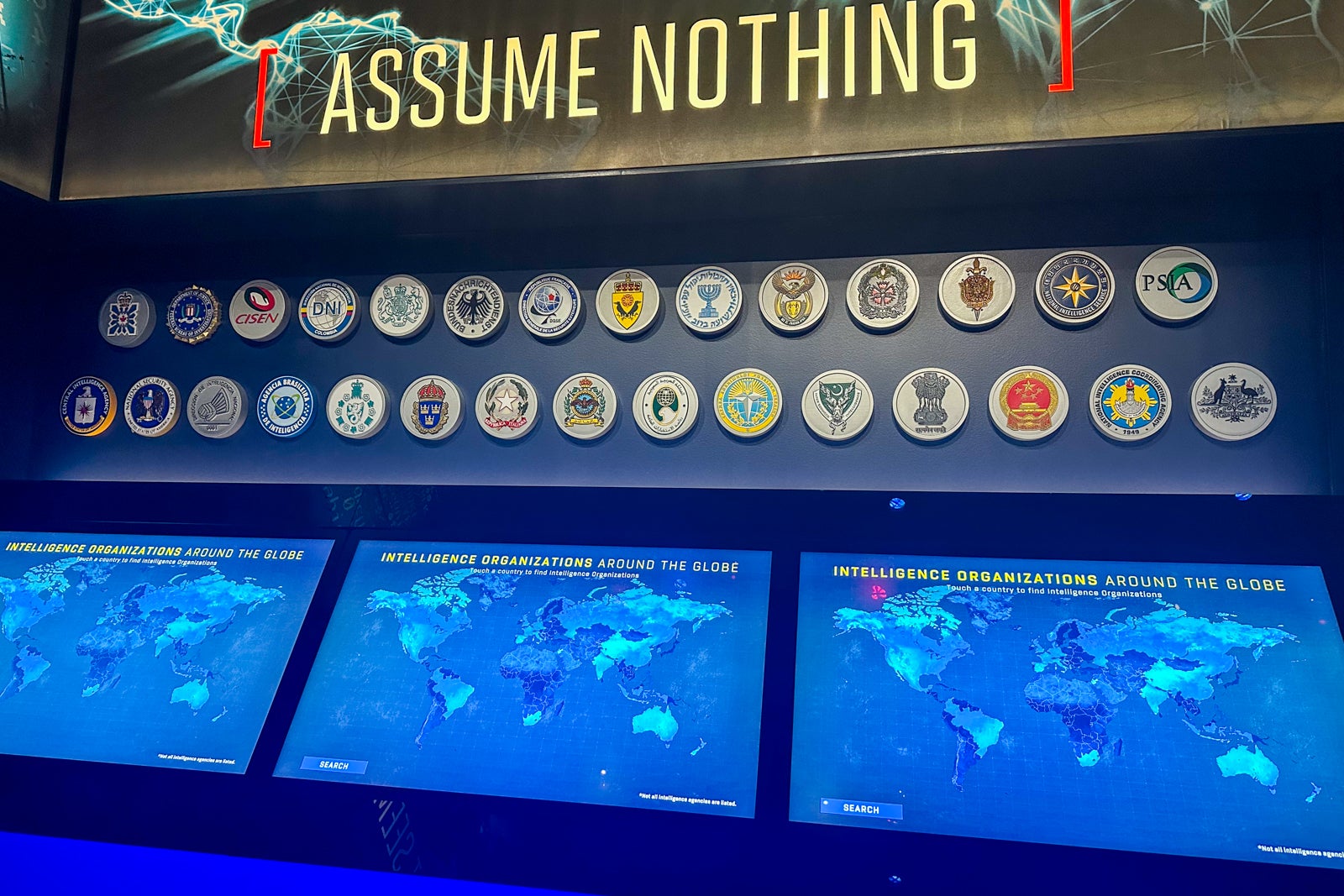 Highlights include fascinating exhibits on spy missions throughout American history, from how George Washington recruited spies to win the Revolutionary War to the use of cyber espionage to help eliminate threats today.
Engaging multimedia displays reveal how spies are recruited, the ways they disguise themselves and the risks inherent to their work. Diverse collections of artifacts allow visitors to focus on whatever stories pique their interest. Learn how massive government secrets have been revealed during wartime and how one Chinese corporation tried to steal the formula for making Oreo cookies.
Popular cultural touchstones are everywhere here. Explore a Stasi office and immerse yourself in Cold War-era Berlin, check out James Bond's 1964 Aston Martin, and learn how weapons have been disguised as everyday items, like a tube of lipstick. 
And, of course, test out your own spy skills by stopping at the "Undercover Mission" stations throughout the museum, where you can scan your secret identity badge to unlock different challenges. Ultimately, you'll learn whether you are cut out for the job as well as how real spies have historically honed the skills you demonstrated. And if you want to bring home your own cypher wheel or lipstick tool, make sure to stop by the gift shop before you leave.
Smithsonian National Postal Museum
Getting there: The nearest Metro station is Union Station, which is a five-minute walk away.
Hours: 10 a.m. to 5 p.m. daily.
Cost: Free.
Great for: Older kids and adults.
Don't let the name fool you — this museum isn't just one big stamp collection. (Although it does contain a really impressive one, if that's your thing.) After entering, you can check out the current feature exhibit along with a massive stamp collection on the top floor. Then, you'll ride an escalator down to an impressive display of postal planes, trains and truck models from years past, like a fully restored 1931 Ford Model A Parcel Post truck and a recreation of a Railway Mail service car.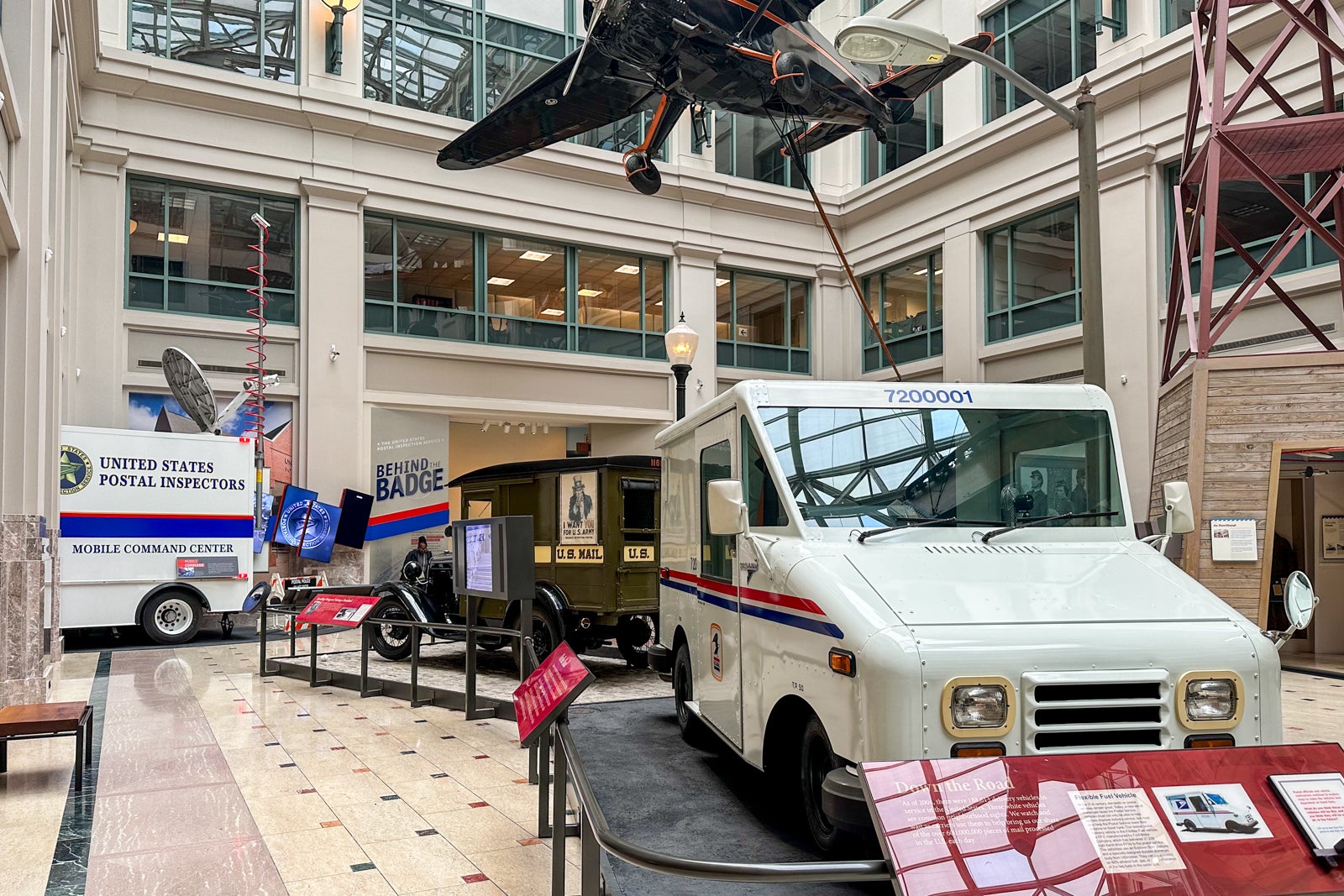 On the lower level, you'll find exhibits that detail the important role the U.S. Postal Service has played in various wars and national threats, as well as its vital role in keeping citizens connected across the globe.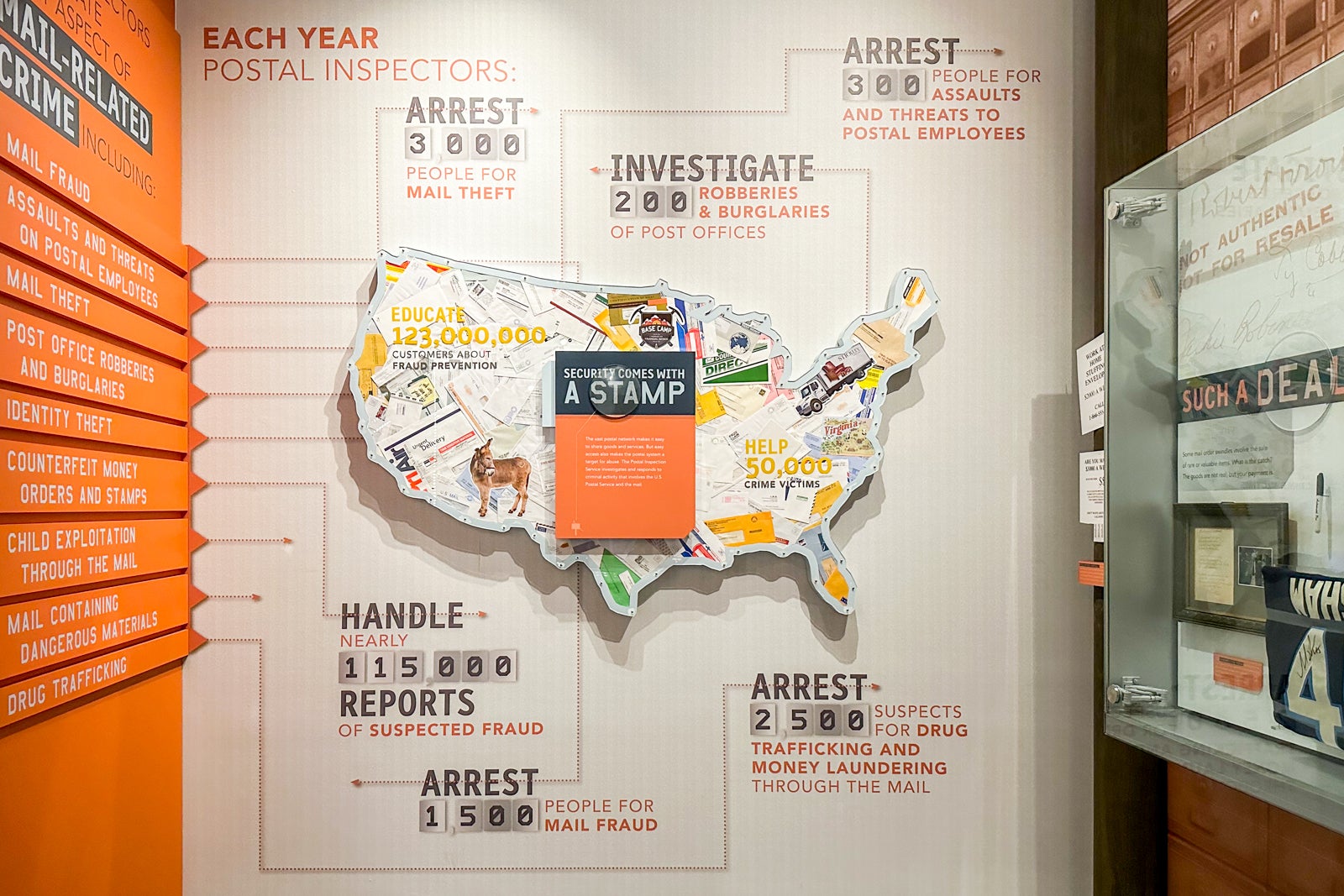 This museum has fewer family-friendly exhibits than some you likely have on your list, but kids will enjoy the chance to identify counterfeit mail on an interactive screen, write a postcard and climb into the railcar on display. Plus, this less popular museum is a welcome reprieve from the crowds of the more popular museums you've probably hit earlier in the day. And, as a part of the Smithsonian museum collection, it's free.
Smithsonian National Air and Space Museum — Steven F. Udvar-Hazy Center
Getting there: You can find public transportation directions on the museum website, but you'll likely want to visit on your way to or from Dulles International Airport (IAD) or go with a rideshare option if you can. If you are driving, there's a $15 parking charge before 4 p.m.
Hours: 10 a.m. to 5:30 p.m. daily.
Cost: Free.
Great for: All ages.
You're probably familiar with the much loved National Air and Space Museum on the National Mall, but AvGeeks shouldn't miss the Steven F. Udvar-Hazy Center by Dulles Airport.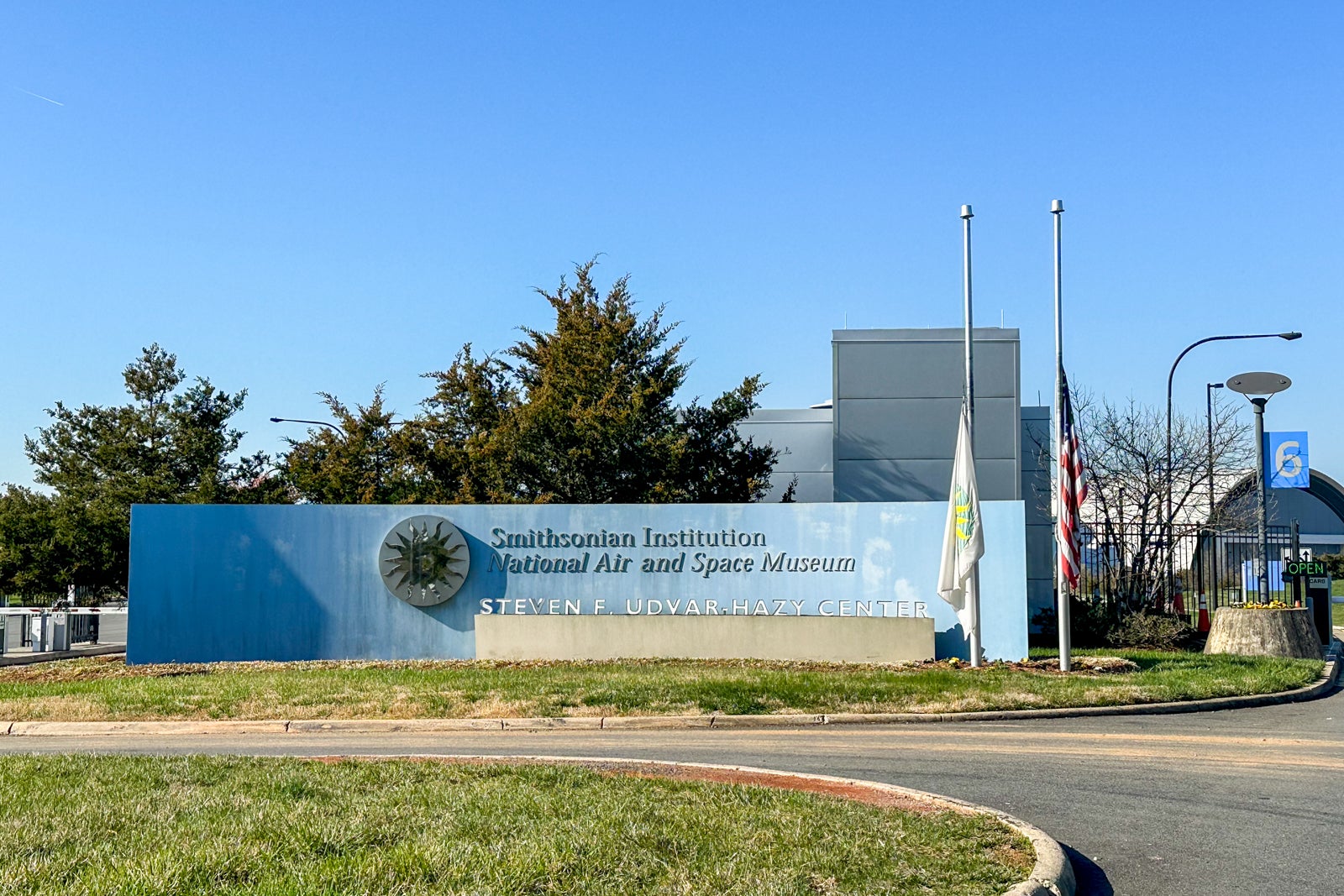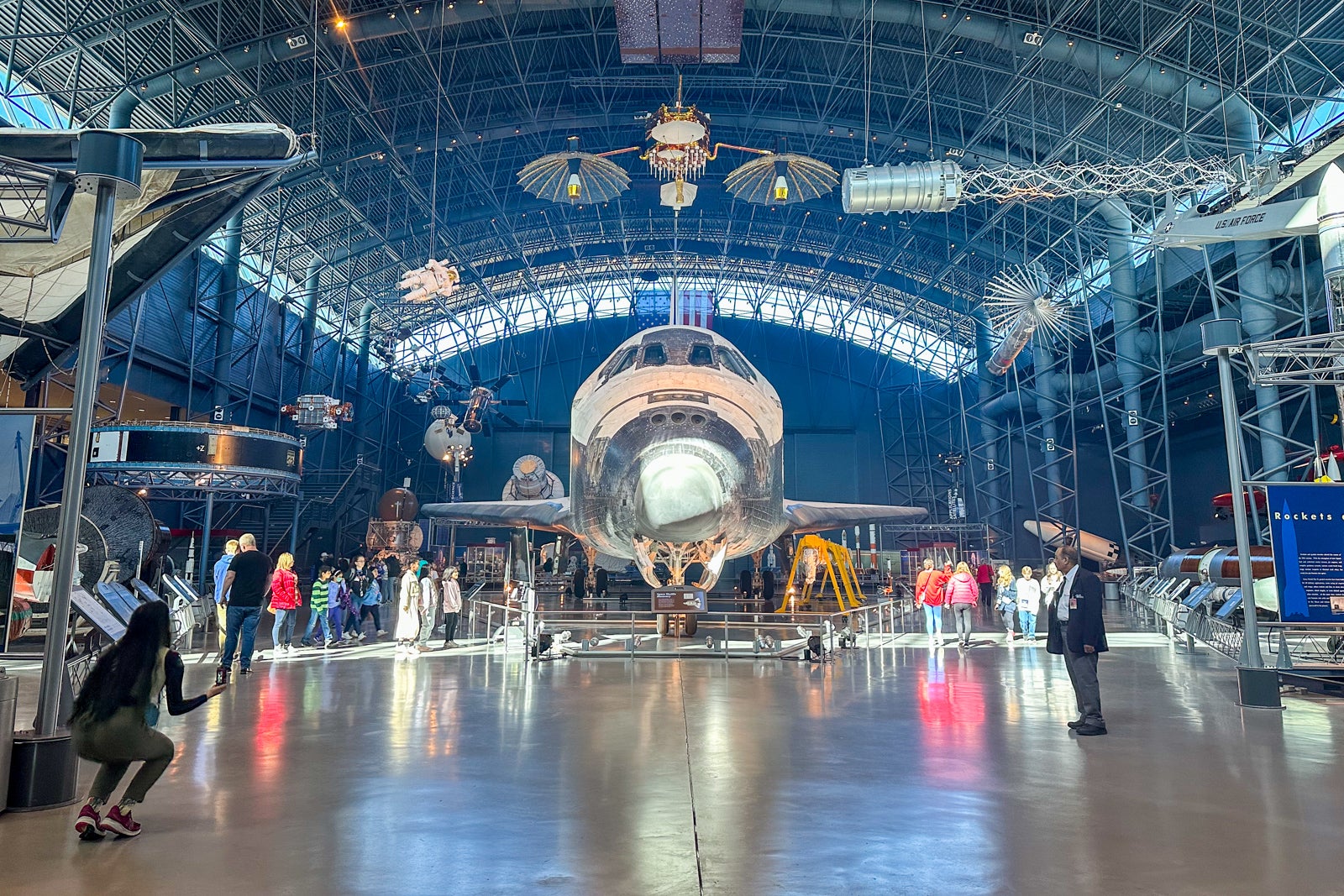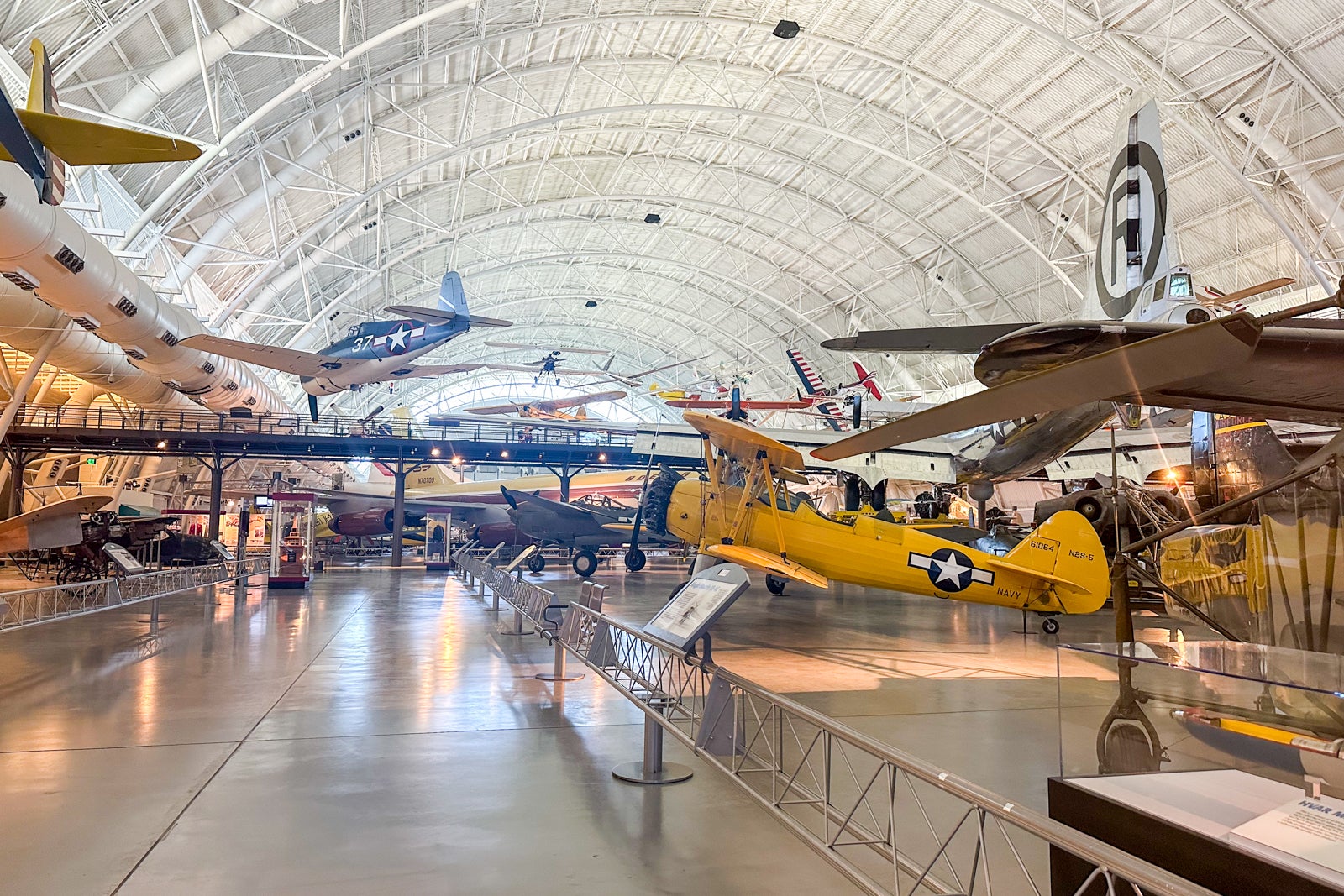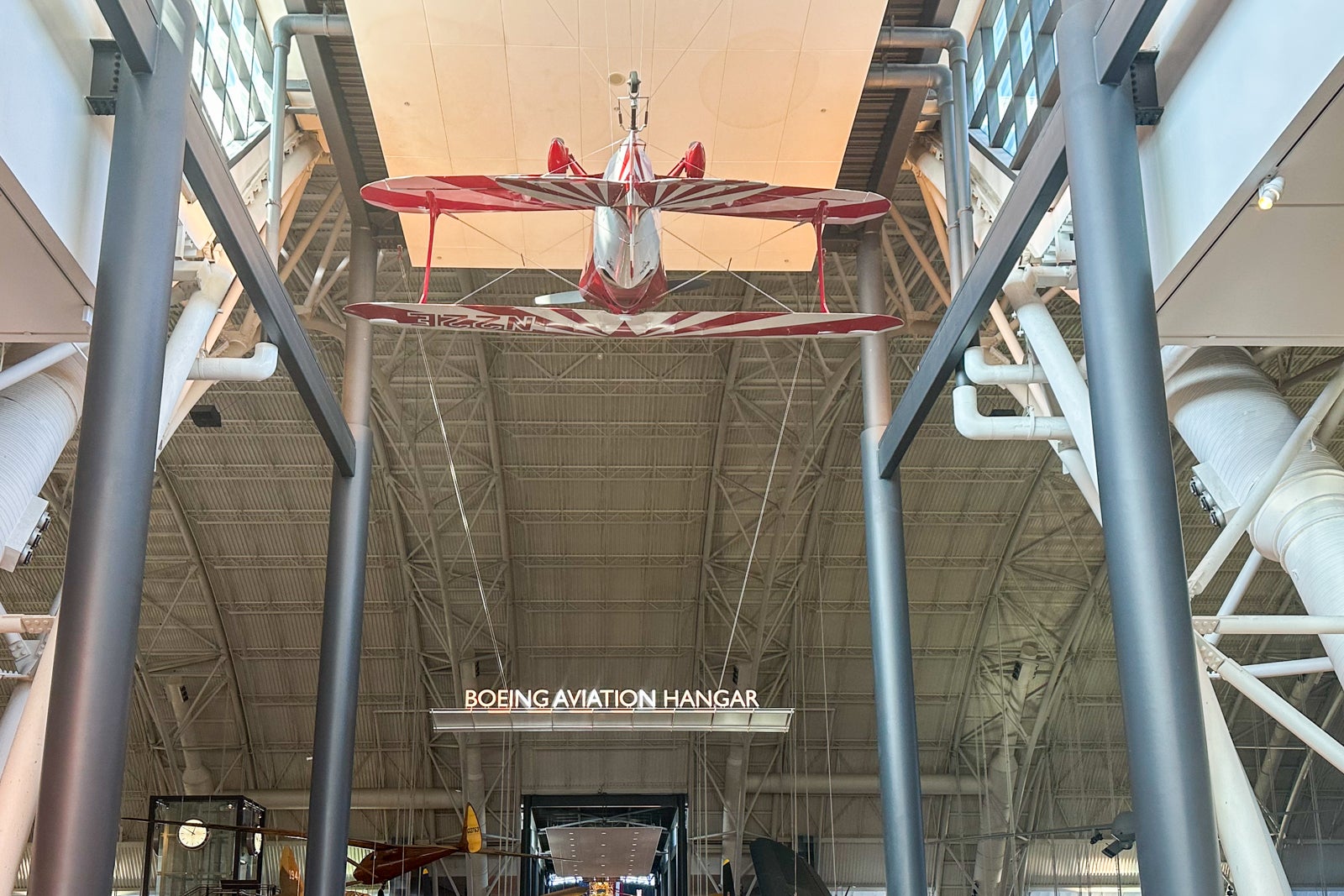 It has two large hangars, so there's plenty of room to just wander around and look at the more than 150 aircraft on display, including the space shuttle Discovery, an SR-71 Blackbird and a Concorde. If you want to learn more about what you're seeing, you can also stop by the many exhibits scattered throughout. Kids, especially, will enjoy sitting in the cockpit of one of the display planes.
National Gallery of Art Sculpture Garden
Getting there: The nearest Metro station is Archives-Navy Memorial-Penn Quarter, which is a three-minute walk away.
Hours: 10 a.m. to 5 p.m. daily.
Cost: Free.
Great for: All ages.
Located on the National Mall, the Sculpture Garden can be easy to miss, but it's a great place to stroll between the National Museum of Natural History and the National Gallery of Art. It boasts unique sculptures by illustrious artists, including a circle of granite seats (Six-Part Seating by Scott Burton) and a giant eraser (Typewriter Eraser, Scale X by Claes Oldenburg and Coosje van Bruggen), as well as a walking path to follow through the garden.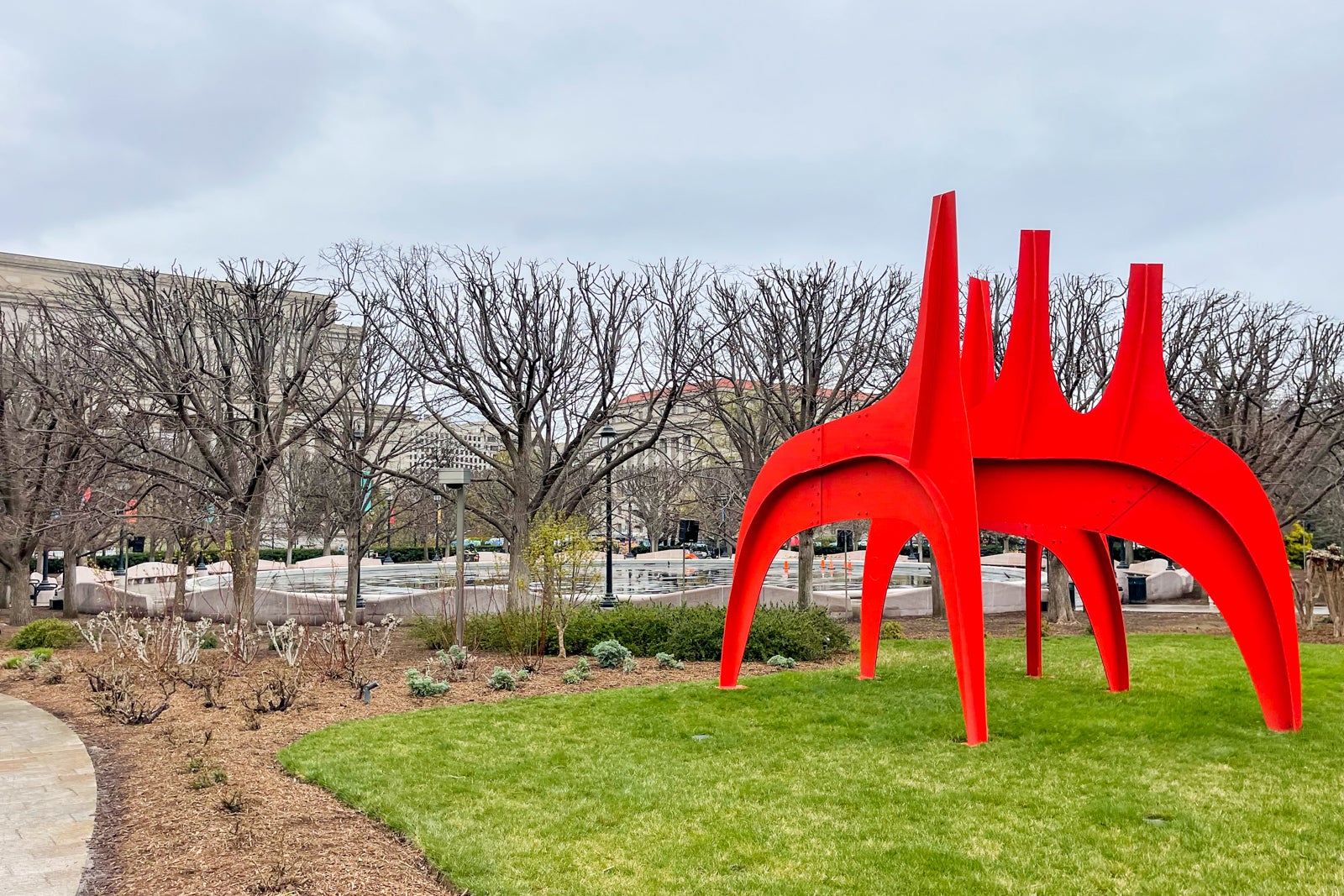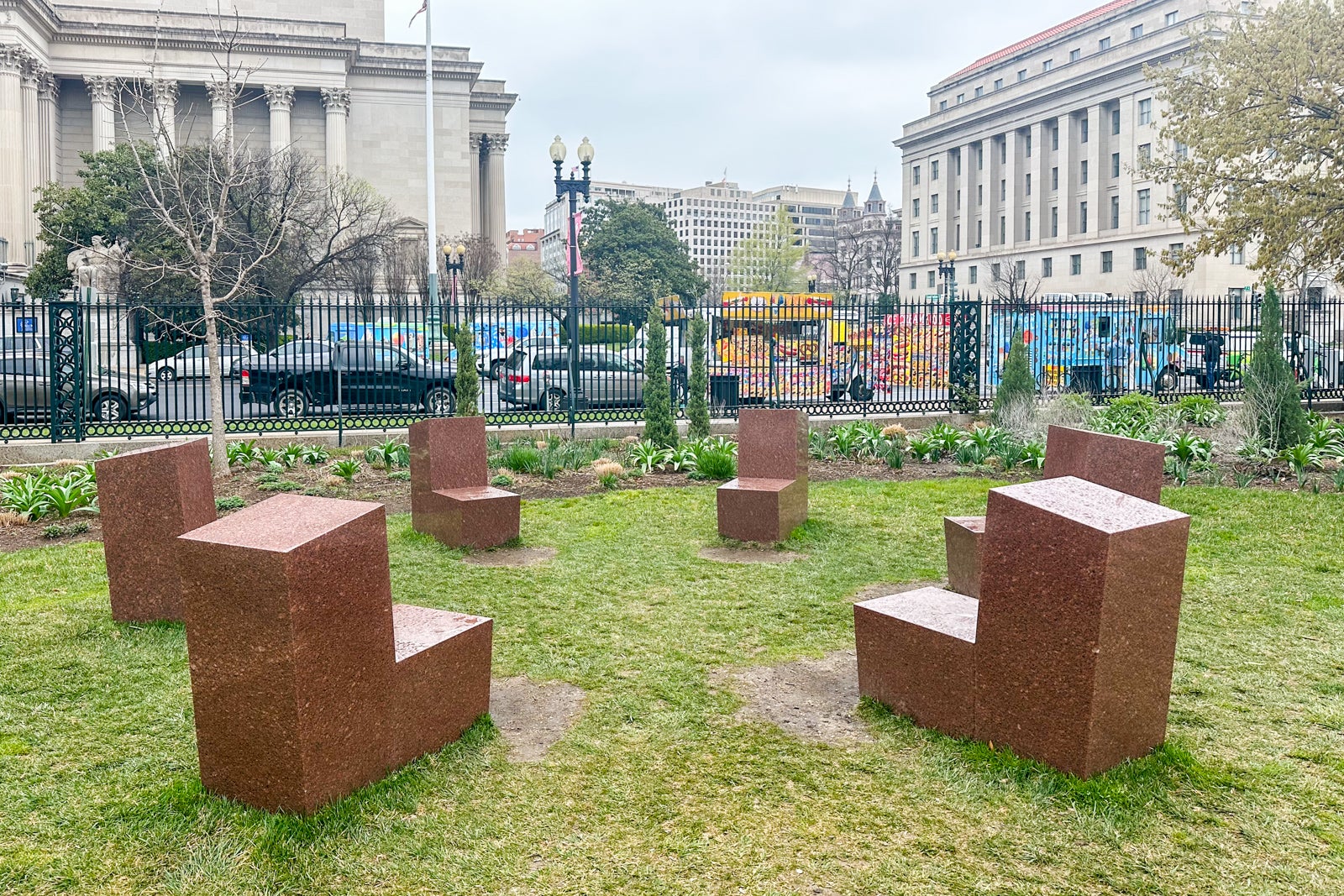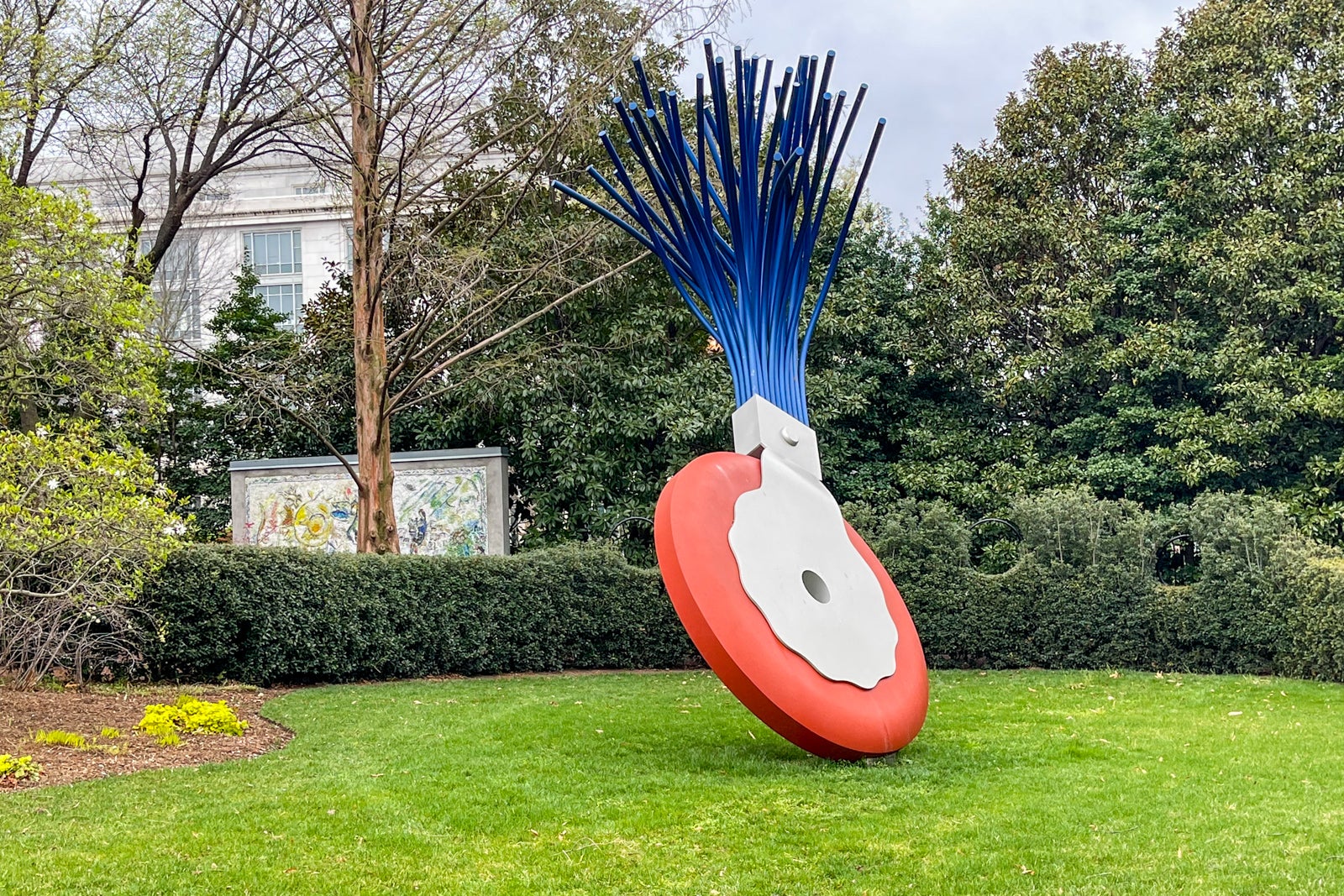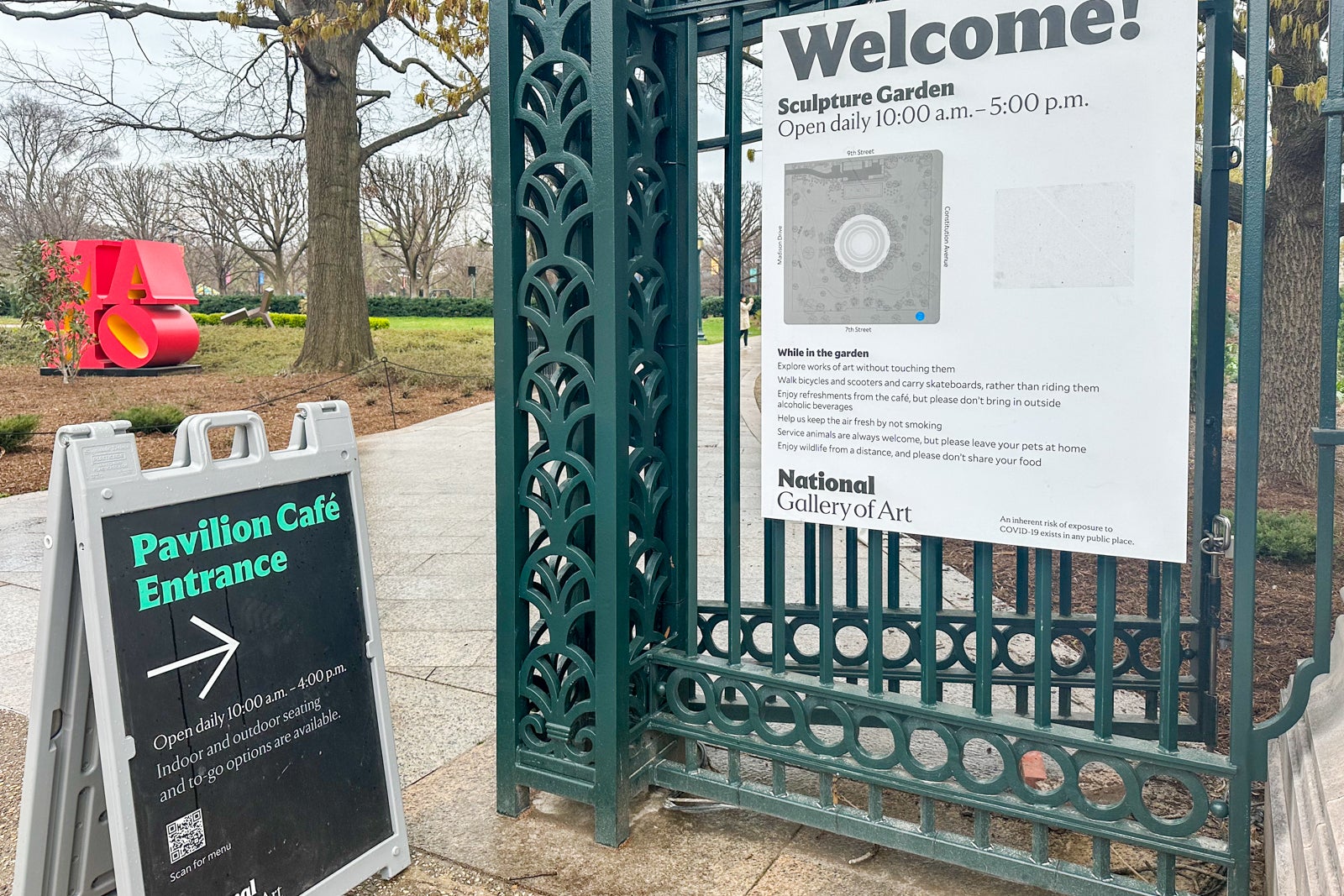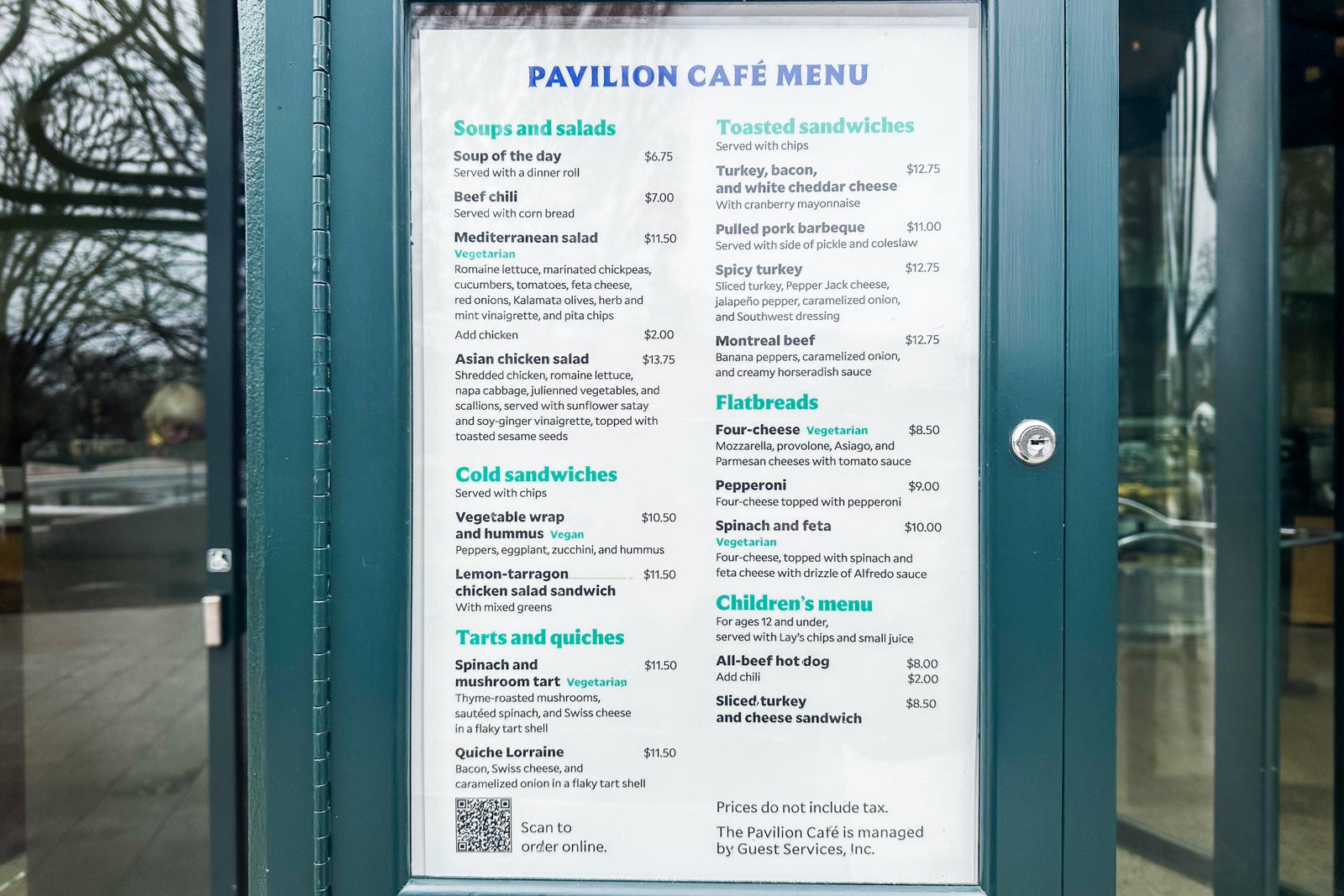 Plus, you can stop at the Pavilion Cafe for a perfect lunch alternative to the food trucks lining the National Mall. If you're visiting in the winter, don't miss the ice skating rink in the park. And in the summer, you can catch a Friday night jazz performance in front of the cafe.
U.S. National Arboretum
Getting there: You can find public transportation directions on the museum website, but note that your journey will involve both the Metro and a bus. If you are driving, there's free parking.
Hours: 8 a.m. to 5 p.m. daily.
Cost: Free.
Great for: Anyone comfortable with considerable walking.
The National Arboretum is a breath of (really) fresh air in a busy Washington itinerary. You can drive or walk through the arboretum grounds to see a vast selection of trees and other plants. One of the best spots is the National Bonsai & Penjing Museum (also free and open daily 10 a.m. to 4 p.m.), where you can see over 300 types of trees on display, many of which are hundreds of years old.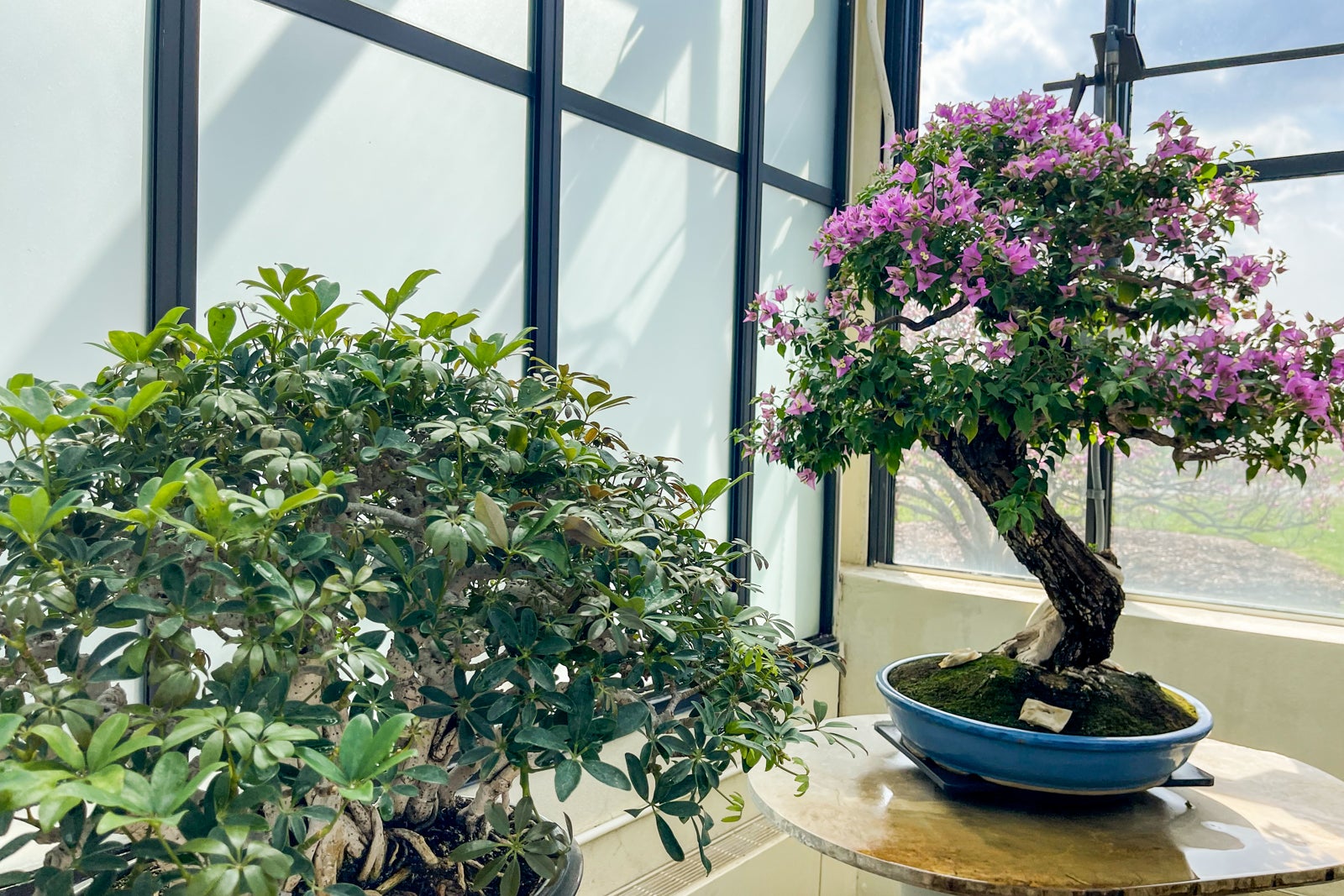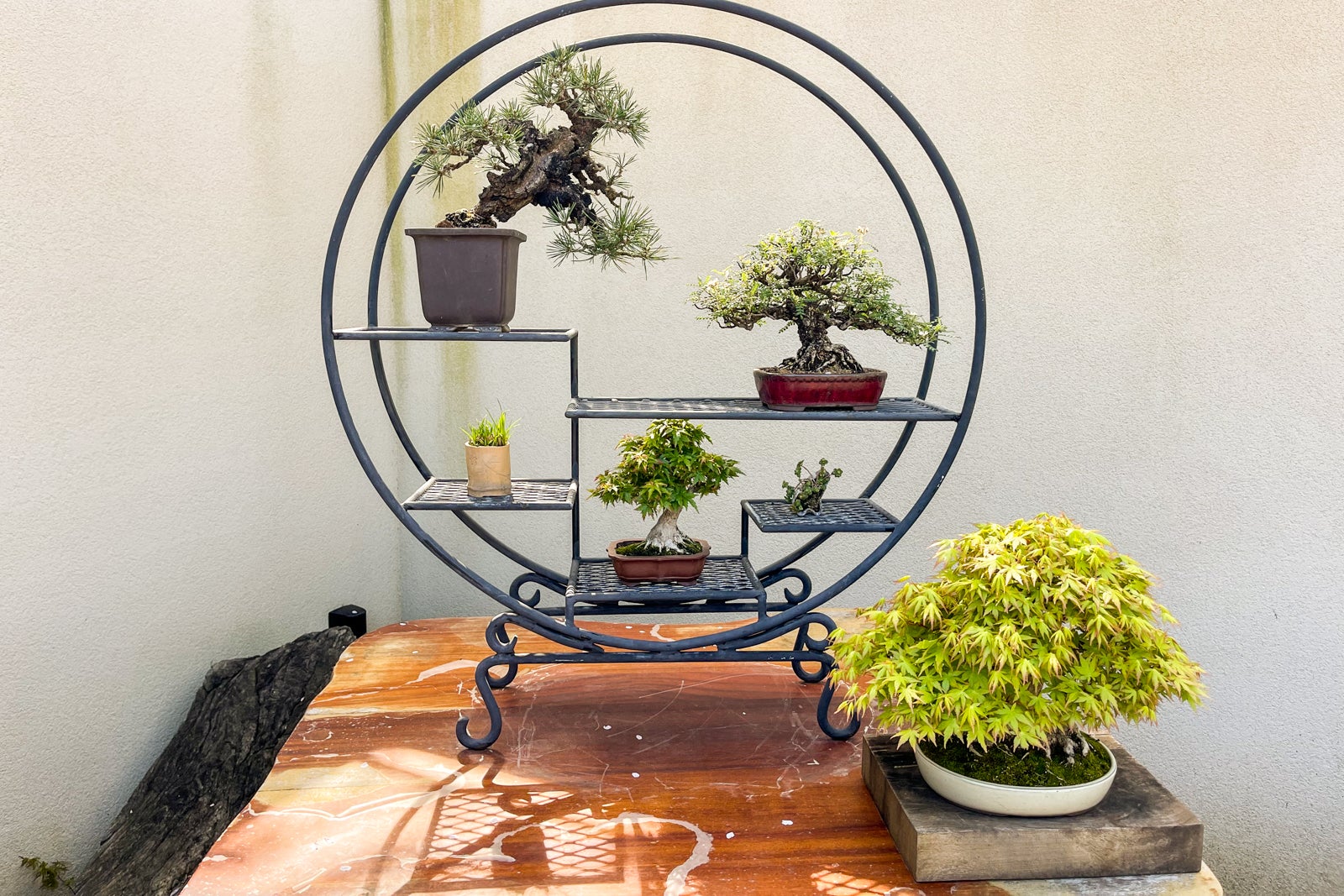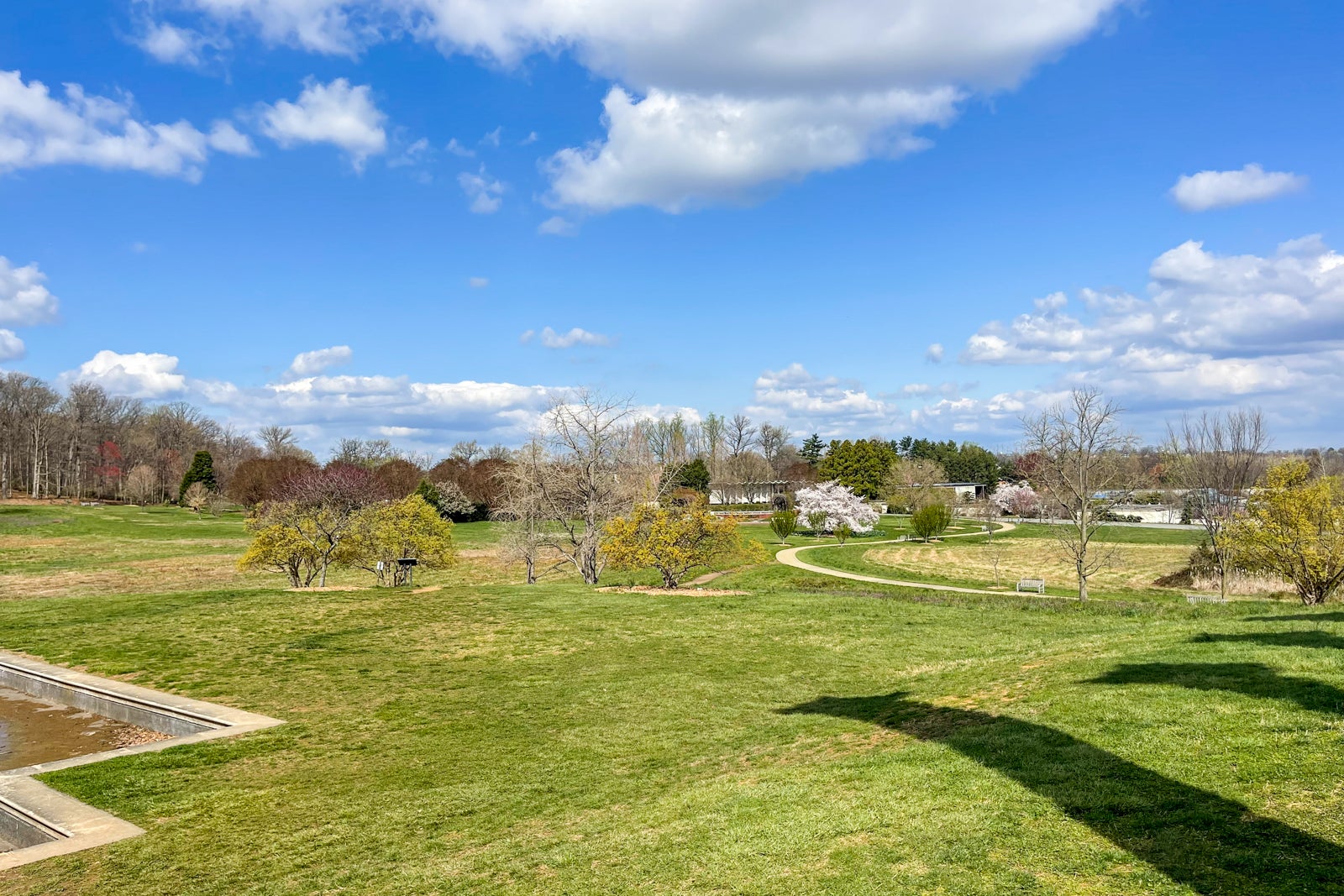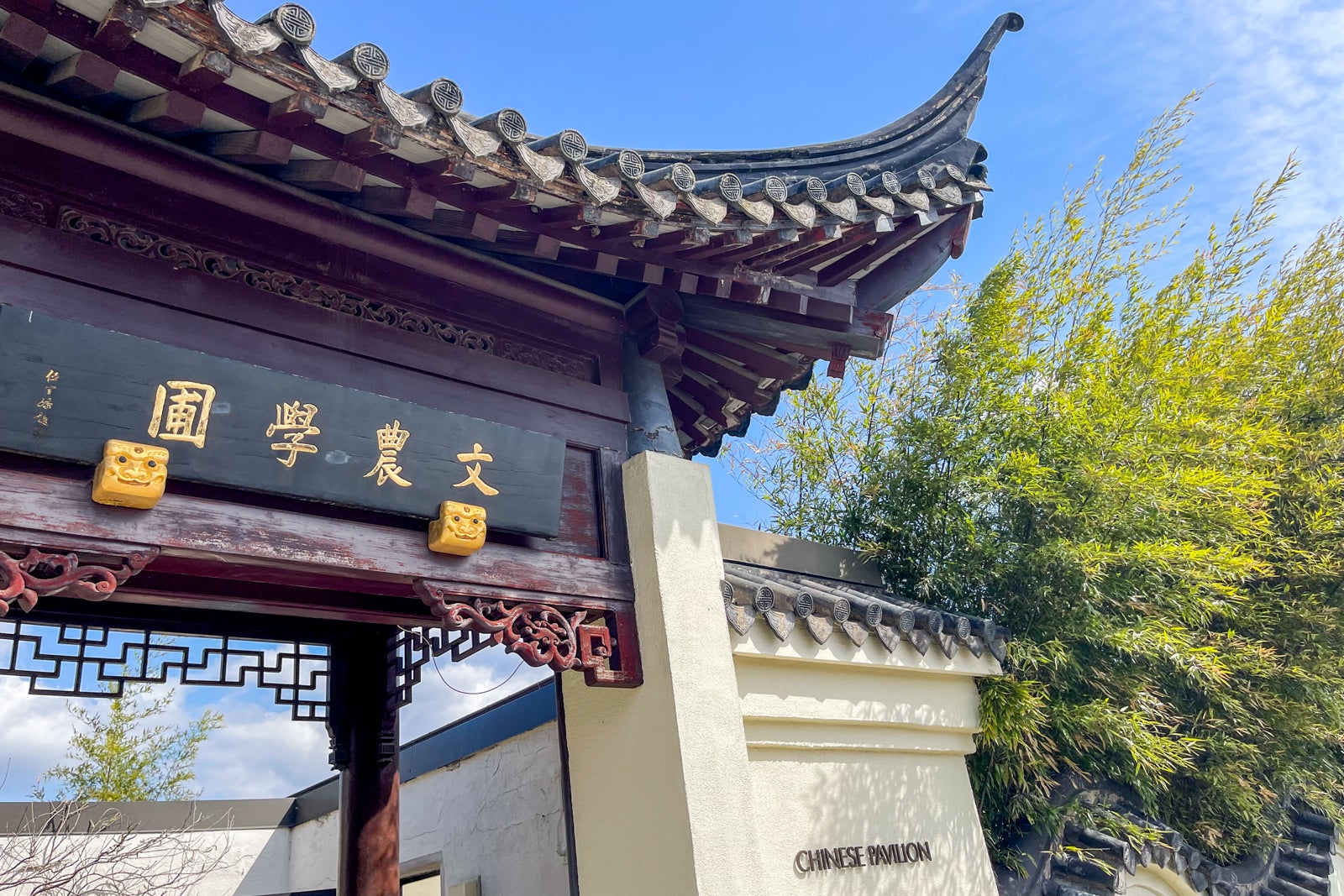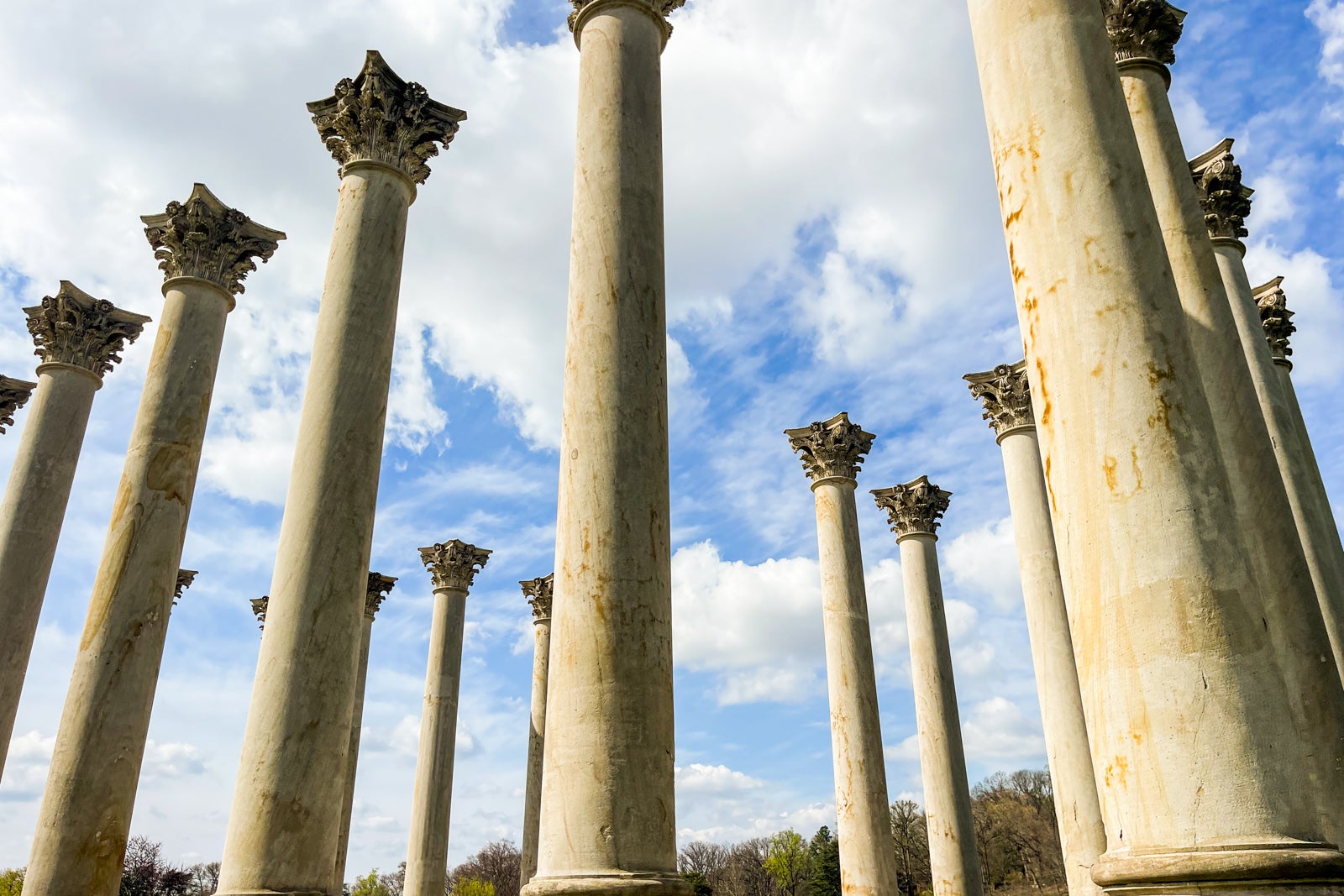 You can also check out the National Capitol Columns, a collection of columns that formed part of the Capitol in 1828; unable to bear the weight of the dome, they were removed and now they live out their days in their own exhibit in the National Arboretum.
Bottom line
Washington, D.C., truly has a museum for everyone. Whether you're looking to add more excitement to your educational experiences or take a break from some of the busier attractions, these museums are great additions to your next Washington itinerary. You'll have a great time seeing them, but you may have an even better time wowing your dinner companions with fun facts and anecdotes after your trip.