As June rolls around, the Northern Hemisphere basks in warmer weather, making it an ideal opportunity to explore new and exciting destinations.
There are plenty of advantages of traveling during this month — smaller crowds, discounted rates and enjoyable outdoor activities before the summer travel season kicks into high gear. 
Beach lovers can hit the shores in June without the sweltering summer heat. The beaches are less crowded, making it a great time for outdoor pursuits like swimming, surfing and snorkeling.
Many destinations also celebrate festivals and events during this month, providing a chance to explore different cultures and customs.
So, if you're looking for the best places to visit in June, here are eight destinations to consider.
Loire Valley, France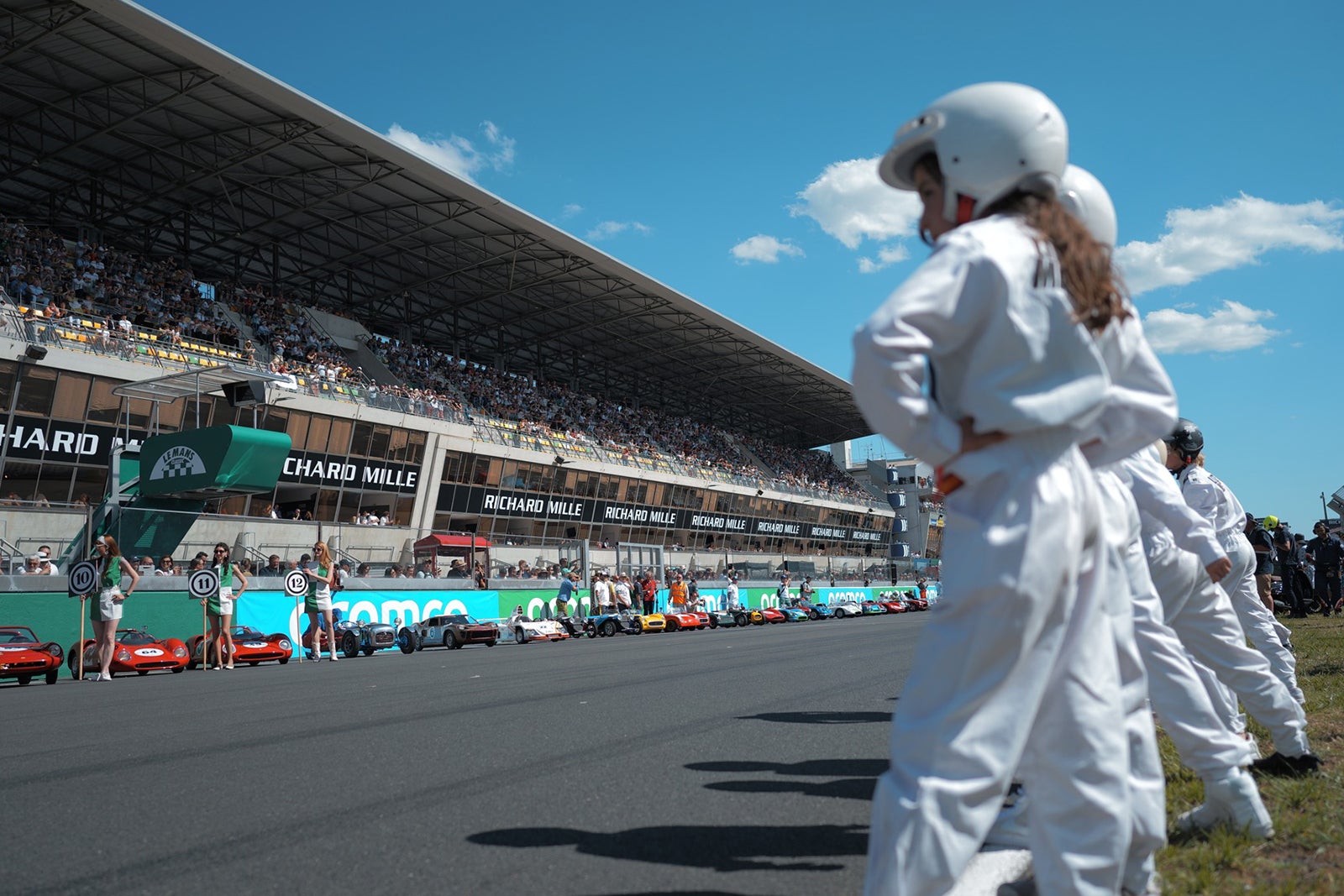 June is the perfect time to visit Loire Valley, France, especially this year, as it marks the 100th anniversary of the 24 Hours of Le Mans race.
It's the world's oldest continuously run endurance sports car race and is widely considered one of the world's most prestigious sports-car races. The month-long anniversary celebration will start at Le Mans 24 Hours in mid-June and finish at Le Mans Classic four weeks later. It will include a one-off exhibition of every Le Mans-winning car, making it an excellent opportunity for car enthusiasts.
Additionally, JetBlue has announced a new nonstop service from New York's John F. Kennedy Airport (JFK) to Paris Charles de Gaulle Airport (CDG) starting June 29, 2023, making it easier for travelers to reach Loire Valley.
TPG tip: Visitors can stay at the stunning Hotel Château du Grand-Lucé, just 30 minutes from the Le Mans 24 racetrack, Circuit de la Sarthe. Built in 1760, this former country home of the Baron Jacques Pineau de Viennay has hosted some of the greatest philosophers and minds from the Age of Enlightenment. The hotel is a member of Leading Hotels of the World.
Ibiza, Spain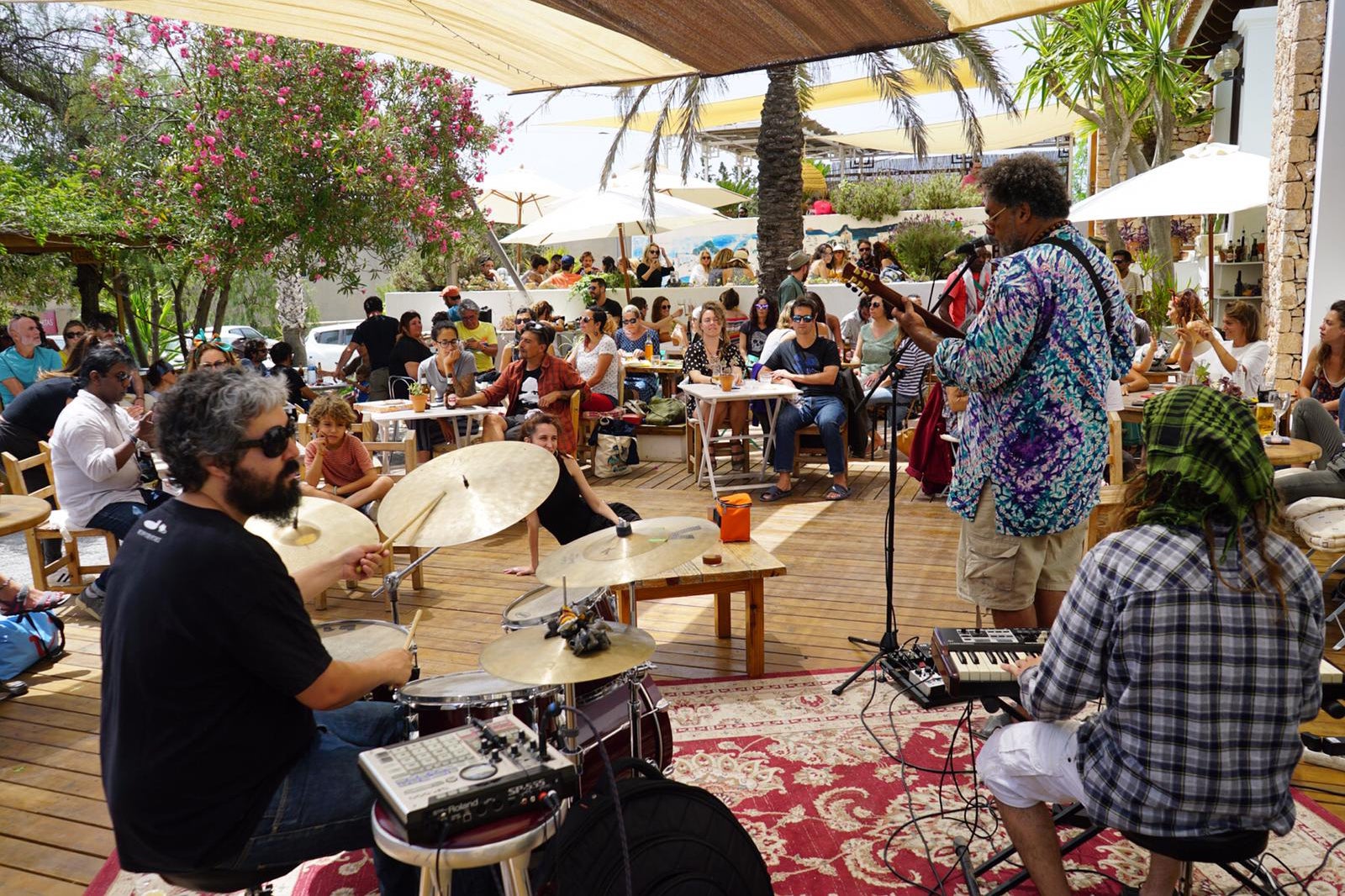 Ibiza is a must-visit destination for travelers looking to experience the island's infamous nightlife scene, and June is the perfect time to do so without getting lost in the crowds.
The island comes alive this month as the season kicks off and its world-renowned nightclubs and restaurants begin to rev up. Also, visitors can enjoy a daytrip to Formentera, which hosts its annual Formentera Jazz Festival from June 1-4. The festival features live performances by international jazz artists, DJ sets, jam sessions and workshops.
TPG tip: The luxurious Ibiza Gran Hotel is the perfect place to stay and experience the glamorous parties the island is known for, offering five-star service and convenient proximity to the action. It's available for around $516 or 41,000 Chase Ultimate Rewards points per night.
Related: Ibiza, Mallorca or Menorca: How to choose the right Balearic Island for your vacation
New York City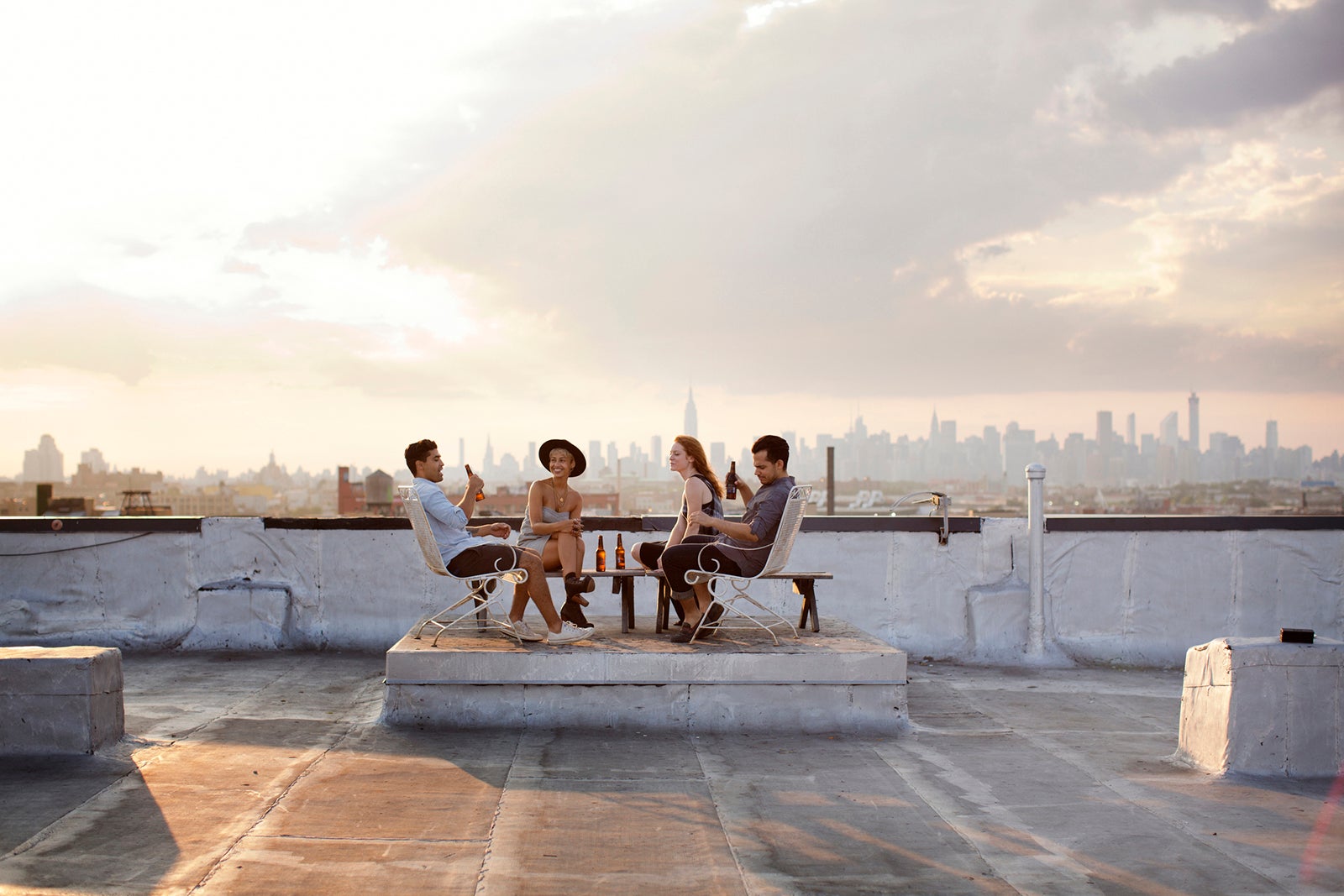 June is undoubtedly one of the months in which New York City truly shines. From Memorial Day festivities and SummerStage concerts in Central Park to Pride taking over the streets in every borough, there's never a dull moment. The city becomes an adult playground, offering visitors an endless array of activities and events to experience.
In addition to Pride festivities, there are countless other events to enjoy, such as outdoor food and music festivals, rooftop parties and art fairs. Explore the city's many outdoor attractions, such as the High Line and Brooklyn Bridge Park, or take a scenic ferry ride around Manhattan.
There are also plenty of opportunities to enjoy the city's vibrant nightlife scene, with endless bars, clubs and rooftop lounges. Whatever your interests, New York City in June offers something for everyone.
TPG tip: Stay close to the downtown action at Hampton Inn Manhattan-Chelsea for 80,000 Hilton Honors points or $288 per night. To be closer to uptown spots, book a room at New York Hilton Midtown for 90,000 Hilton Honors points or $273 a night.
Jamaica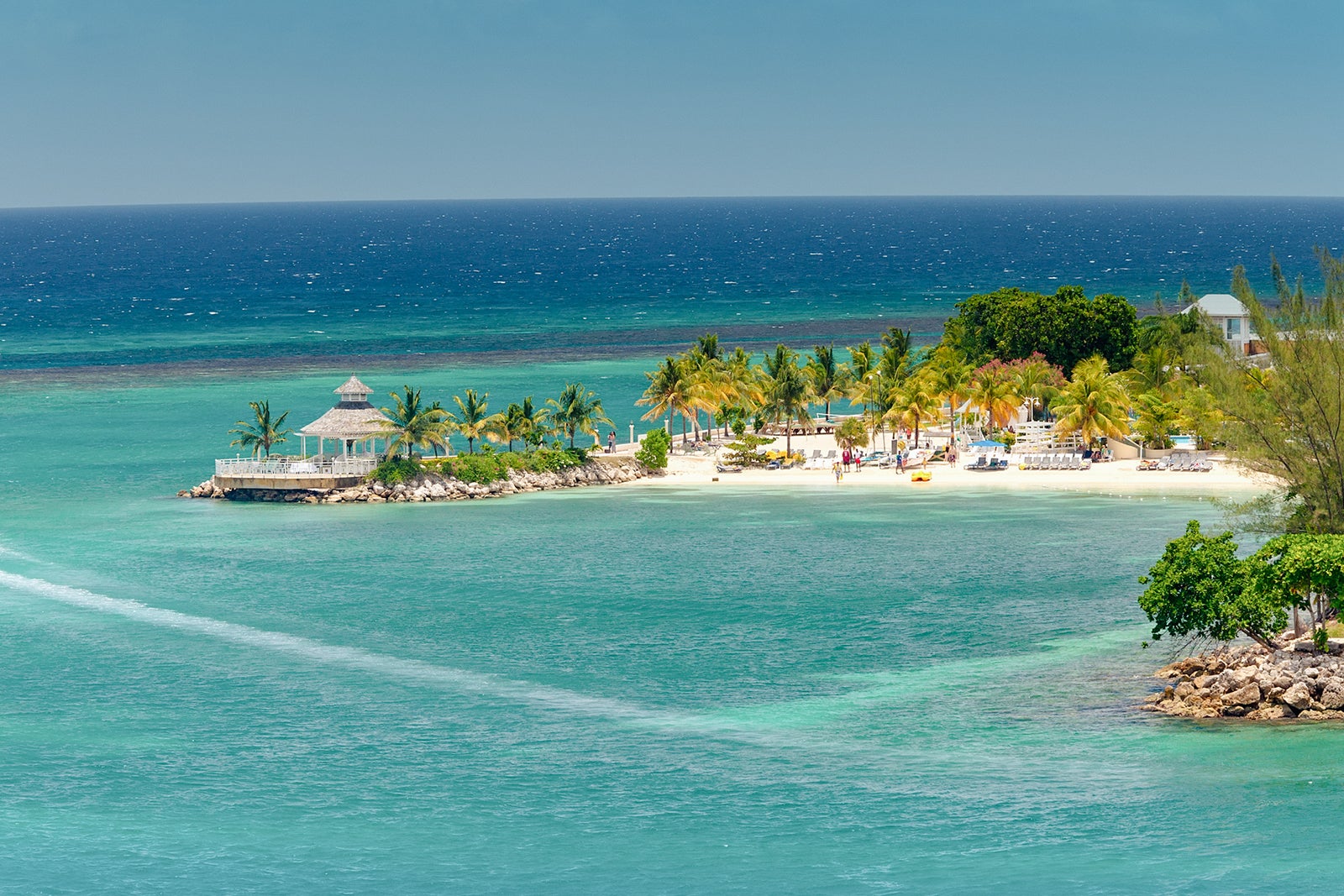 Rum enthusiasts rejoice! The annual Jamaica Rum Festival, a highly anticipated event celebrating Jamaica's rich rum-making culture, takes place in June. Visitors can indulge in the finest rum tastings, explore the country's diverse culinary offerings and experience the vibrant and lively music scene. The festival is also an opportunity to learn more about Jamaica's history, culture, and the art of rum making.
June is also a great time to visit Jamaica, thanks to the warm weather, stunning beaches are stunning and incredible sunsets. Whether you're a rum lover or just seeking a memorable vacation, Jamaica in June will provide unforgettable experiences.
TPG tip: Stay at Royalton Negril, An Autograph Collection All-Inclusive Resort from 50,000 Marriott Bonvoy points or $349 per night.
Related: Open for business: What to know about getting to Jamaica on points this summer
Hong Kong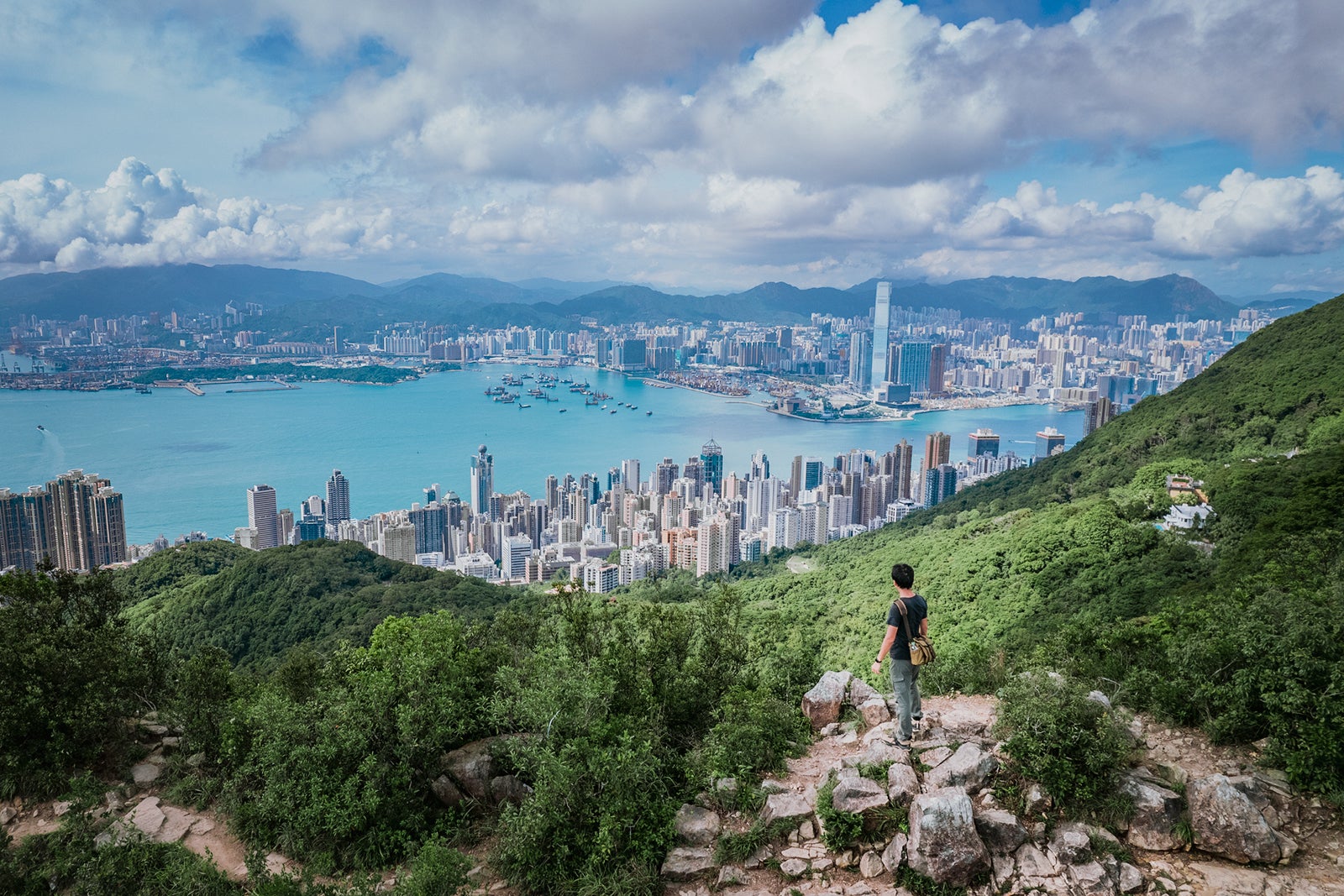 Hong Kong is always exciting, but June is a particularly special time to visit. After lifting many restrictions, Hong Kong is ready to welcome international travelers to experience its vibrant culture and annual celebrations.
At the top of the list is the Dragon Boat Festival, one of the country's most significant events. During this time, the Victoria Harbour skyline comes alive with dazzling dragon boats racing along the waterfront. The San Miguel Beer Fest will coincide with the races, offering visitors live entertainment, fun activities and delicious food and beer, including traditional steamed rice dumplings called Zongzi.
TPG tip: Stay at the Rosewood Hong Kong, home to the Michelin-starred restaurant Chaat. Or, use 27,000 Chase Ultimate Rewards points ($377) to stay at Grand Hyatt Hong Kong.
Tupelo, Mississippi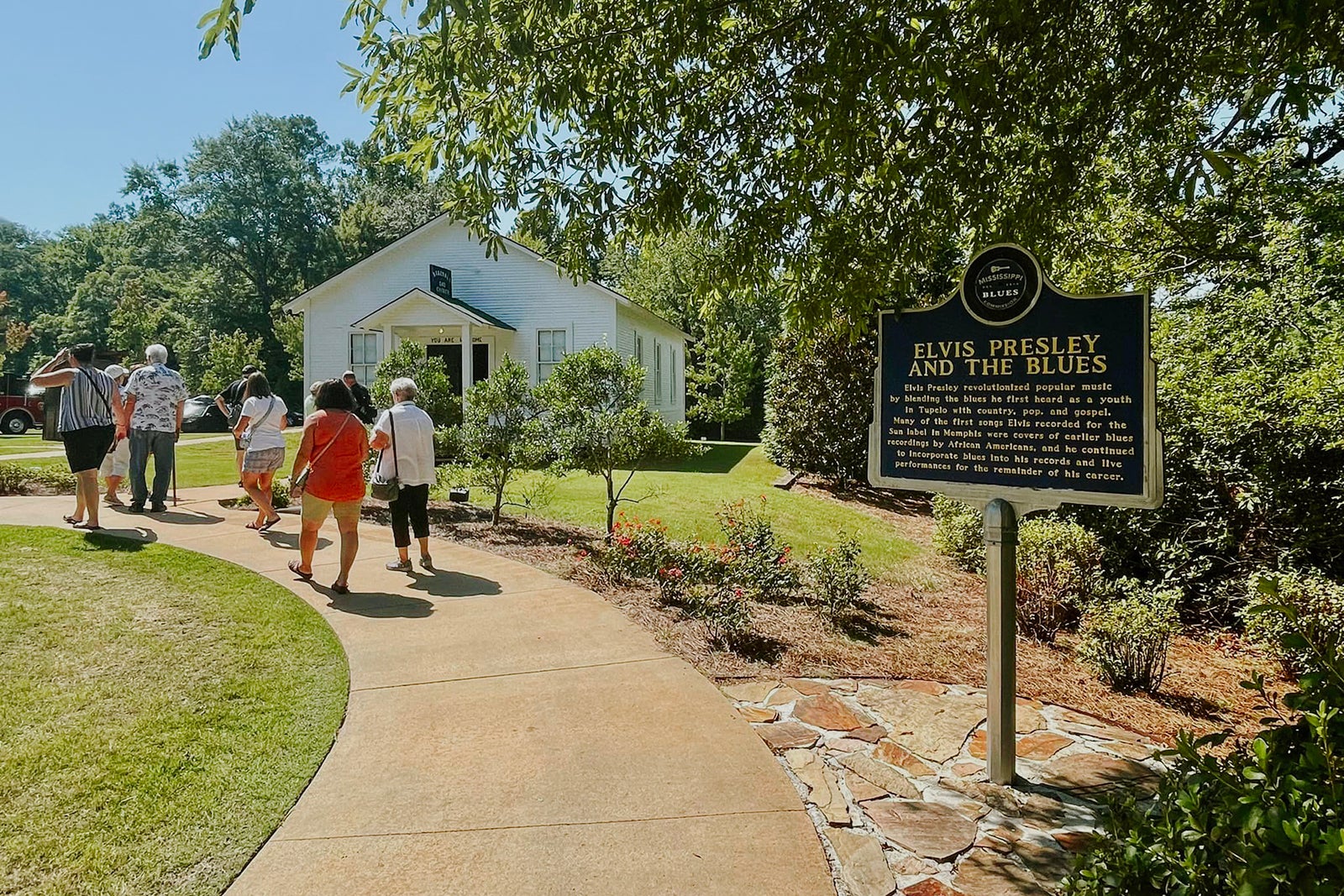 Tupelo, Mississippi, is a must-visit destination for music lovers and Elvis fans this June.
The Tupelo Elvis Festival will celebrate its 25th anniversary June 7-11, 2023, with exciting events, including the Ultimate Elvis Preliminary Tribute Competition and the Run with the King 5K, which donates its proceeds to charity.
Visitors can also take a family-friendly self-guided bicycle tour of Elvis' childhood haunts in Tupelo. Once the festivities are over, explore downtown Tupelo's unique boutiques, art galleries and the newly opened Hotel Tupelo, which has an Elvis-inspired rock and roll vibe.
Tupelo isn't the only place to visit in Mississippi this June. The state honors freedom and civil rights through events like the Medgar and Myrlie Evers Institute's commemoration of Medgar Evers, who was assassinated 60 years ago.
A road trip through Mississippi's scenic highways and byways will take you to important civil rights and cultural sites along the Mississippi Freedom Trail and the Mississippi Blues Trail. You can also explore beautiful natural areas like the Natchez Trace Parkway, the Longleaf Trace and Ship Island along the coast.
TPG tip: Book a room at Tru by Hilton Tupelo from 27,000 Hilton Honors points or $94 per night and use it as a home base to explore the area.
Related: The ultimate road trip through the coastal South
Providence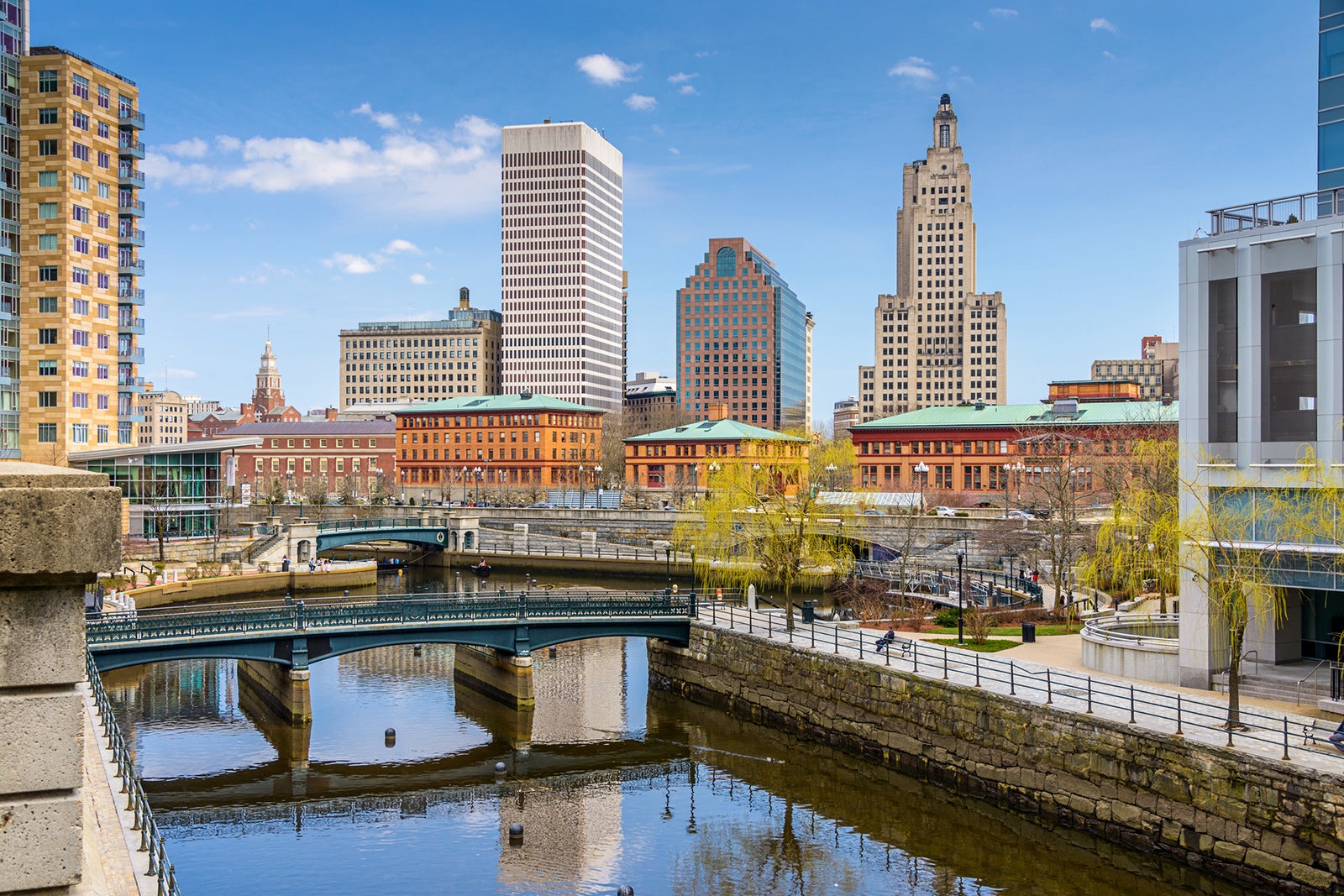 Not only is it LGBTQ+ Pride month, but the city is often called the gayest capital city, making it the perfect place to celebrate in June.
The annual PrideFest Celebration and Illuminated Night Parade is one of Providence's signature events and is not to be missed. The downtown area offers a mix of pubs and clubs, perfect for a bar-hopping experience. Wickenden Street is the unofficial gayborhood of Providence and serves as a hub of the gay scene.
You can grab dinner at one of the gay-owned restaurants like Res American Bistro or The George on Washington. Afterward, head over to The Stable for signature sangrias on the outdoor patio. If you're in the mood for dancing, EGO Providence is the place to be, showcasing DJs, drag shows and dancers. Also, check out Mirabar, a low-key gay bar dance club with fun DJs and popular events.
TPG tip: Aloft Providence Downtown — available from $141 or 24,800 Marriott Bonvoy points per night — is a great home base to be close to all the action.
Related: Plan your seaside escape: 9 beautiful hotels in Newport, Rhode Island
Bermuda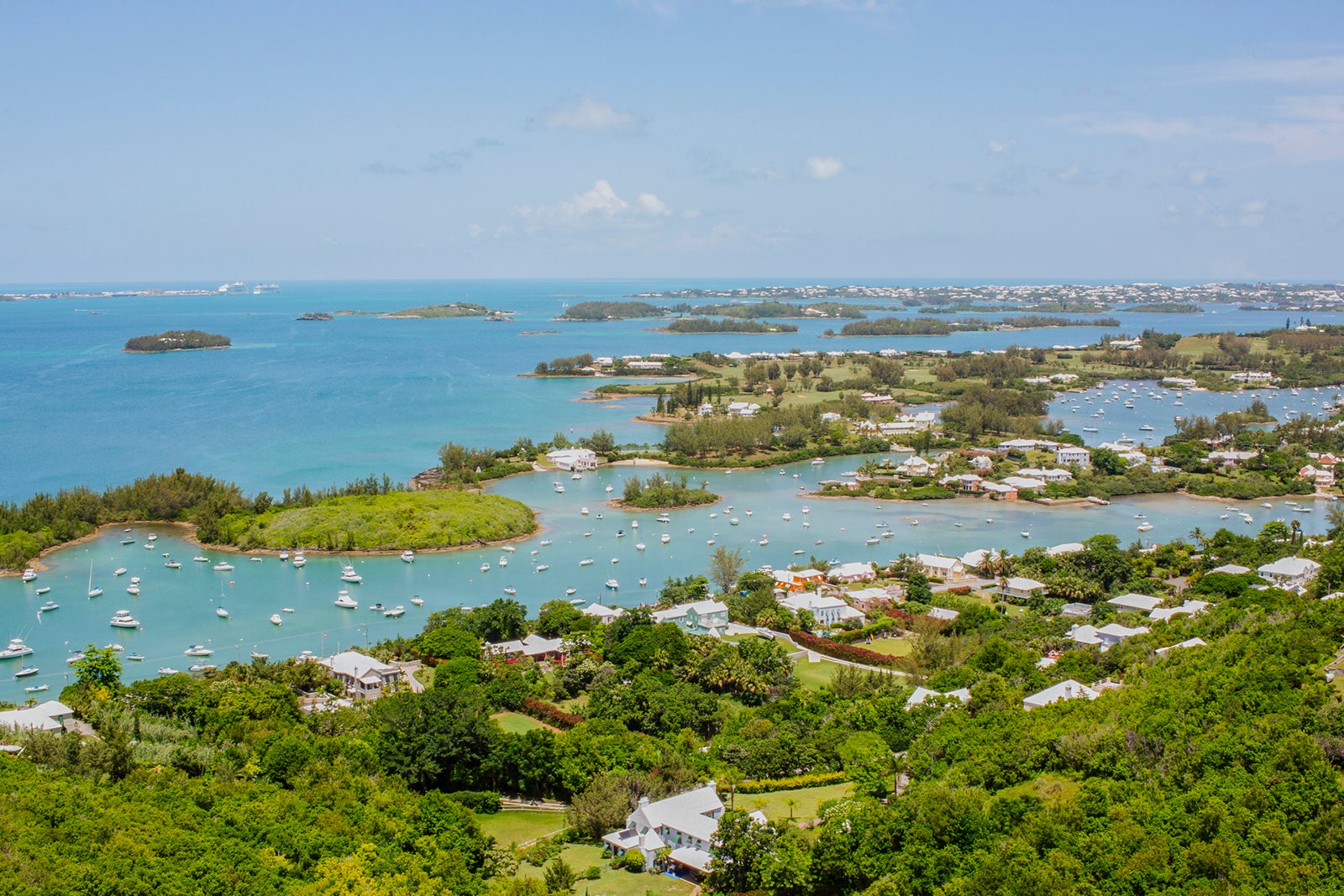 Each year in June, the picturesque and historically rich Bermuda island hosts Carnival, a fiesta that commemorates the island's distinctive past through local gastronomy, live performances and Soca music.
This year's celebration runs June 16-19 and is one of the most exotic and exhilarating Carnivals. It comprises numerous events, including an all-night J'Ouvert, the Parade of Bands and a Raft-Up, where groups of boats congregate along a sandbar for a daylong festivity. The final day of the Bermuda Carnival coincides with Bermuda's National Heroes Day, a day that pays homage to courageous, accomplished and virtuous Bermudians.
TPG tip: For the perfect accommodations during this weekend fete Rosewood, Bermuda — available from $1,500 or 50,000 Chase Ultimate Rewards points per night — is between the metropolitan city of Hamilton and historic St. George's Parish.