What are the best Alaska cruises out of Seattle? It depends on what kind of traveler you are.
If you're a parent traveling with teens and tweens, you'll probably want to pick a voyage on one of the big, family activity-filled cruise ships operated by Royal Caribbean and Norwegian Cruise Line that sail out of Seattle each summer.
If you're looking to get away from families with young children — maybe you're a retiree looking to travel with people your own age — you'd want to check out the itineraries operated by cruise lines that cater more to couples without kids, most notably Holland America and Princess Cruises.
For more cruise guides, news and tips, sign up for TPG's cruise newsletter.
Other cruises might be best for solo travelers or travelers on a tight budget.
Here we list our top picks for the best Alaska cruises from Seattle for six different types of travelers.
Best for families: Ovation of the Seas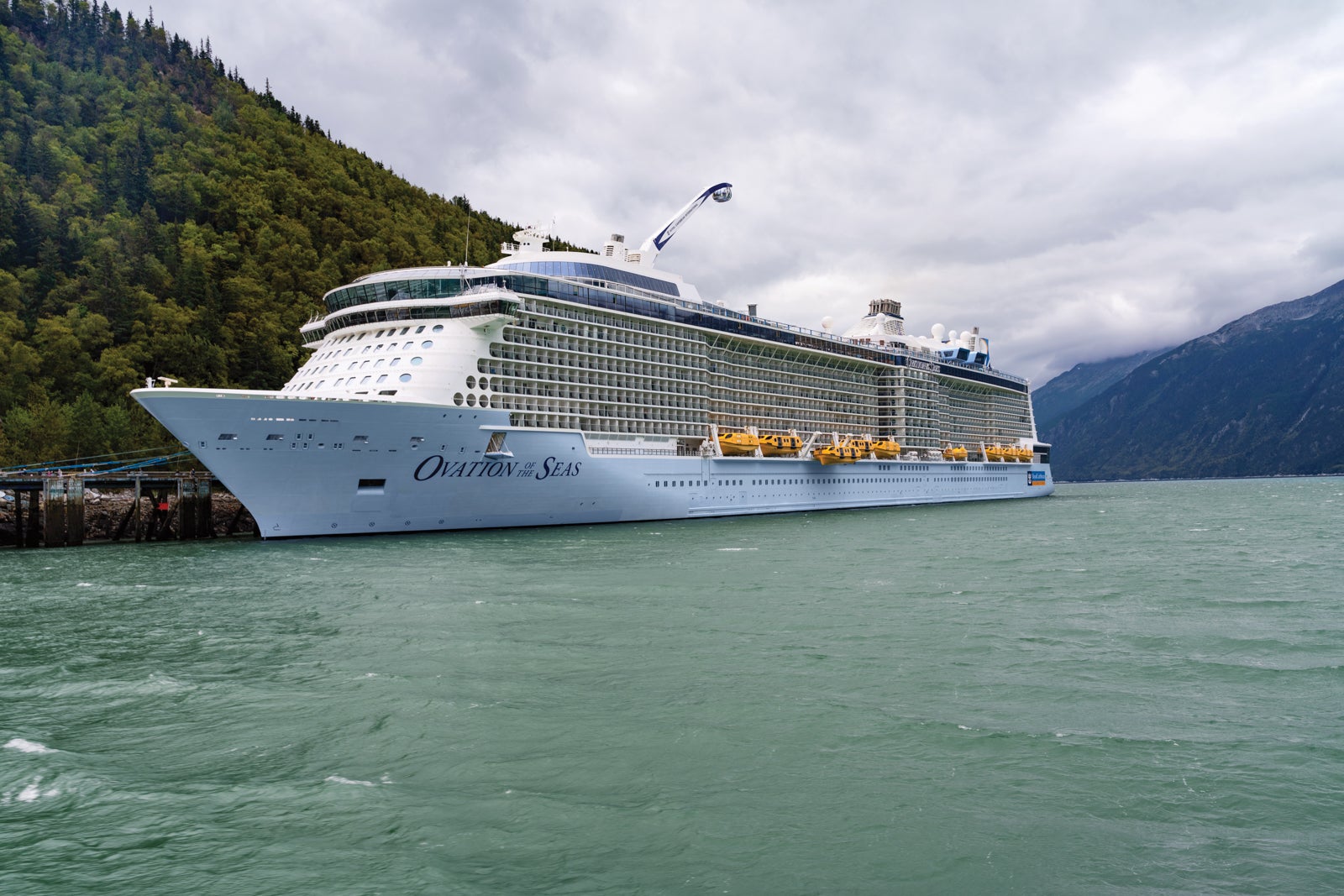 It isn't easy picking the best Alaska cruise out of Seattle for families. There are four world-class family-focused cruise ships in the market, each of which is a contender for the best for families title: Royal Caribbean's Ovation of the Seas and Quantum of the Seas, and Norwegian Cruise Line's Norwegian Encore and Norwegian Bliss.
All four ships are loaded with all sorts of gee-whiz family attractions, from bumper car pavilions and skydiving simulators on the Royal Caribbean vessels to go-kart tracks and laser tag courses on the Norwegian ships.
Unlike the Royal Caribbean ships, the Norwegian ships also have epic waterslides on their top decks, which in theory, might put them over the top in any listing of the best cruise ships for families based in Seattle.
However, keep in mind that Alaska can be chilly, even at the height of summer, and rainy, too. For that reason, we discount the value of some of the family-friendly attractions on the Norwegian ships, which are open to the elements, and consider the Royal Caribbean ships the best of the bunch for Alaska cruises from Seattle.
Both of the Royal Caribbean ships sailing to Alaska from Seattle are loaded with attractions that are protected from the elements, including those bumper car pavilions and skydiving simulators. In fact, both Ovation of the Seas and Quantum of the Seas were specifically built to operate in areas of inclement weather.
Of the two ships, which are nearly identical and part of the relatively new Quantum class of vessels, we give the 4,180-passenger Ovation of the Seas the nod for best Alaska family cruise ship sailing from Seattle only because it's a couple of years newer. Newer is almost always better in the cruise world.
Related: The 6 types of Royal Caribbean ships, explained
A cavernous indoor activity area on each of the two Quantum-class ships called the SeaPlex is home to the aforementioned bumper cars, as well as such family-friendly activities as roller skating, basketball and even trapeze lessons. The two-level complex also has upstairs nooks for playing Xbox, ping pong and foosball. It's like one big play zone for families that will keep your kids busy for hours.
Each of the ships also offers one of the most unusual attractions you'll find at sea: A glass-enclosed capsule mounted on a mechanical arm that will take you and your family soaring into the sky for bird's-eye views. It's called the North Star ride.
All the above come in addition to many of the core Royal Caribbean attractions you'll find on most of the brand's ships, including pools, rock climbing walls, casinos, spas and Broadway-style shows, plus lots of eateries and bars.
Related: The 9 craziest attractions you'll find on a cruise ship
Of particular note, given Alaska's weather, is that one of the two main pool areas on each of these Quantum-class ships is enclosed.
Best for budget travelers: Eurodam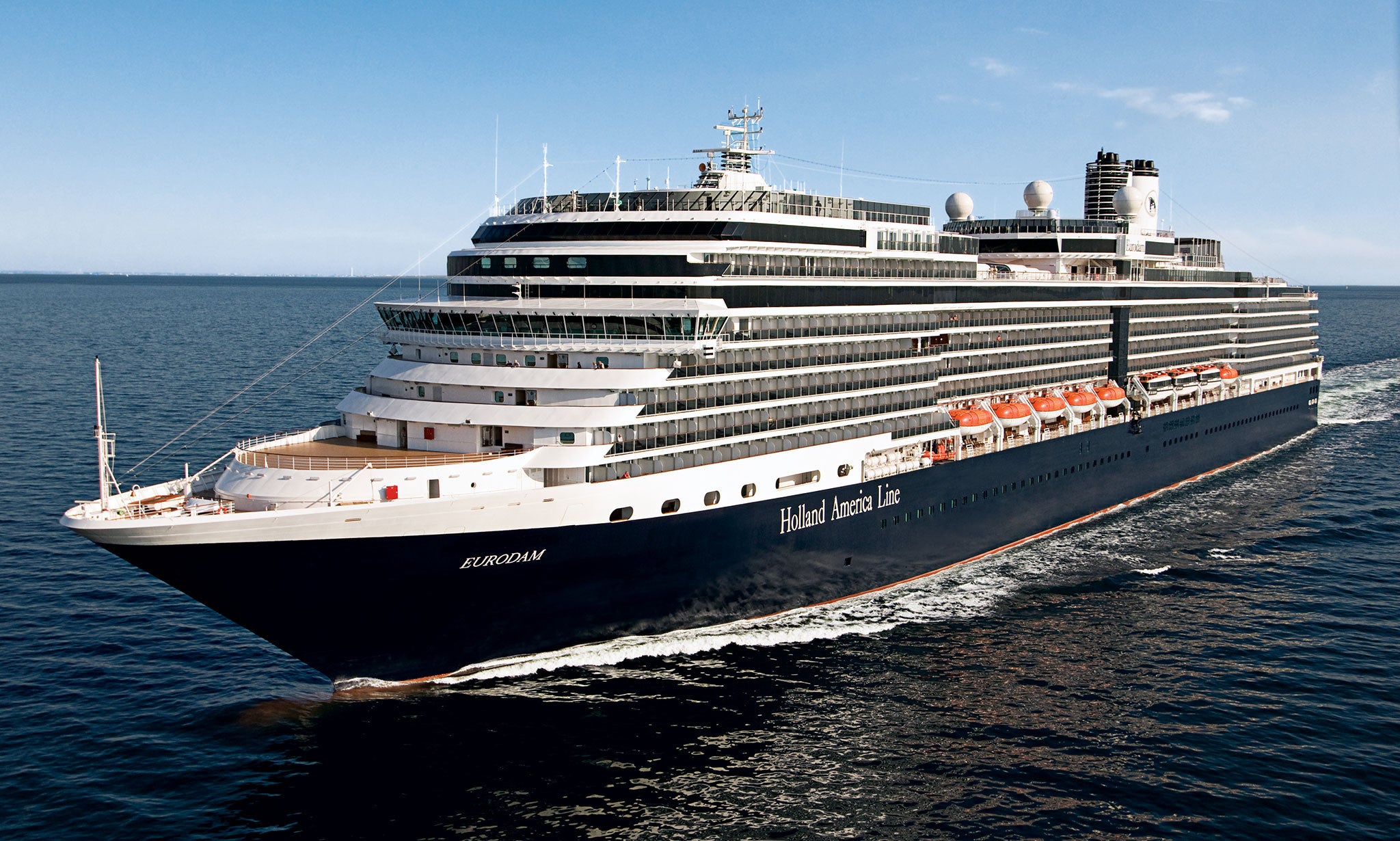 Our pick for the best Alaska cruises from Seattle for budget travelers may come as a surprise to many cruise aficionados. That's because it's not the Alaska voyages from Seattle offered by the North American cruise line best known for budget sailings — Carnival Cruise Line.
Carnival does offer cruises to Alaska from Seattle regularly with two ships: Carnival Spirit and Carnival Luminosa. However, while Carnival is the low-cost leader in many cruise destinations, that's not always the case in the market for Alaska cruises from Seattle. Often, the lowest starting prices you'll find on cruises to Alaska from Seattle, on both an absolute and per-day basis, are the cruises offered by Holland America.
For the coming year, for instance, as of this guide's posting, there were lots of Holland America sailings to Alaska from Seattle available for under $750 per person for seven nights — some as low as $429 per person for seven nights.
There were very few Carnival sailings available for under $750 per person, with most Carnival sailings starting around $800 per person or more for seven nights.
We suspect the lower starting prices for Holland America ships as compared to Carnival ships on Alaska sailings out of Seattle is because Alaska cruises from Seattle are round-trip voyages. Many Holland America fans who cruise to Alaska choose a one-way voyage to or from the state that lets them add extra days for touring in Alaska at the start or end of the voyage. Such one-way voyages only are available out of Vancouver, British Columbia.
Holland America — the longtime leader in Alaska cruises, along with its sister company Princess Cruises — is particularly known for "cruisetours" to Alaska that combine a one-way cruise to or from the state with multiple days touring Alaska by motorcoach and train.
Holland America bases two ships in Seattle for cruises to Alaska: the 2,104-passenger Eurodam and 1,964-passenger Westerdam. Starting prices for both are relatively similar, but we give the nod for the best Alaska cruises from Seattle for budget travelers to Eurodam as it's a somewhat newer vessel.
Best for luxury lovers: Norwegian Encore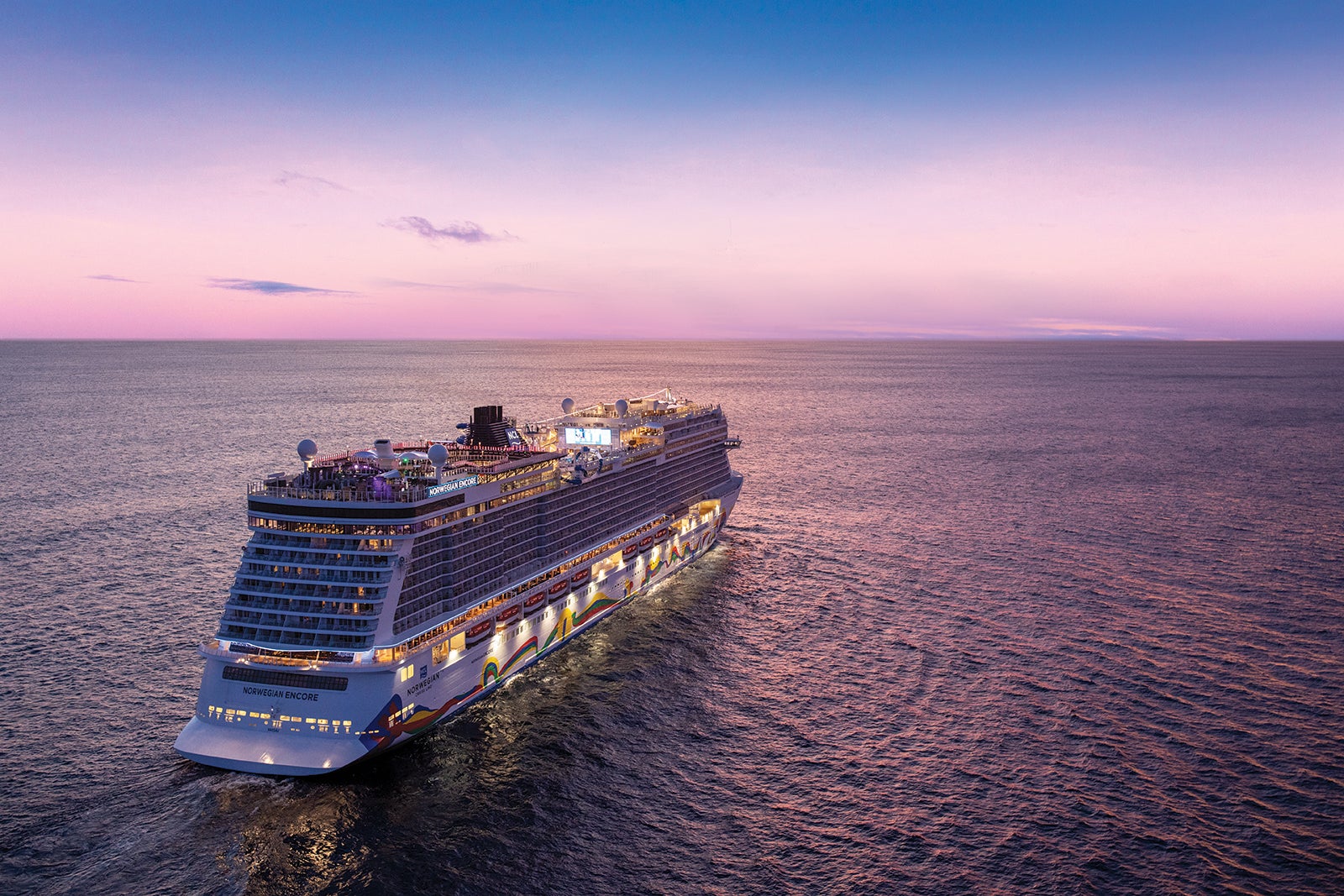 No luxury-focused cruise ships sail to Alaska out of Seattle. Still, you can get a variation on a luxury cruise experience on a voyage to Alaska from Seattle on Norwegian Cruise Line's Norwegian Encore.
Yes, the 3,998-passenger Norwegian Encore is a cruise ship that generally caters to the masses, not the luxury crowd. However, it has its own "ship-within-a-ship" luxury zone that offers a much more swanky experience for those willing to pay.
At the top front of the vessel, this private enclave, called The Haven, is home to dozens of upscale suites; a sprawling, two-deck-high pool area; a private lounge and bar; and a private restaurant. Only the deep-pocketed swells who can afford one of the suites get exclusive access to these areas.
The pool area, a true stunner, comes with comfortable padded loungers, a pool and whirlpools. Its retractable glass roof is perfect for cruises to Alaska when the weather is iffy. Guests can enjoy the deck, rain or shine.
If living large is your goal, you're not going to find anything better than this — other than with a cruise on a similar Norwegian vessel that also cruises to Alaska from Seattle. Norwegian Bliss, also based in Washington during the summer, is part of the same Norwegian Breakaway-Plus class of vessels and has a similar Haven enclave.
Related: How to turn a mass-market cruise into a luxury experience
Why did we pick Norwegian Encore over Norwegian Bliss as the ship offering the best Alaska cruises from Seattle for luxury lovers? Built a year after Norwegian Bliss, Norwegian Encore offers one big improvement for the upscale crowd as compared to Norwegian Bliss.
On Norwegian Encore, there's a much bigger version of the exclusive, extra-charge Vibe Beach Club sunning area that's on Norwegian Bliss. Home to a full-service bar, cabanas and two hot tubs, the version of the Vibe Beach Club on Norwegian Encore sprawls across both sides of the ship (instead of just one side on Norwegian Bliss) and extends upward to a partial deck above. It's just $99 or more per day to get in.
It's yet one more stylish and upscale area for cruisers looking for an upgraded experience to retreat.
Note that there is one other option for upscale Alaska cruises out of Seattle: A voyage on Oceania Cruises' 684-passenger Regatta. While Oceania isn't considered a luxury line on the level of Silversea Cruises or Seabourn Cruise Line, it has an elegant feel. That said, given the ship's age (it dates to 1998) and limited venues, we're still in the camp that favors a Haven stay on a Norwegian ship.
Best for solo travelers: Norwegian Bliss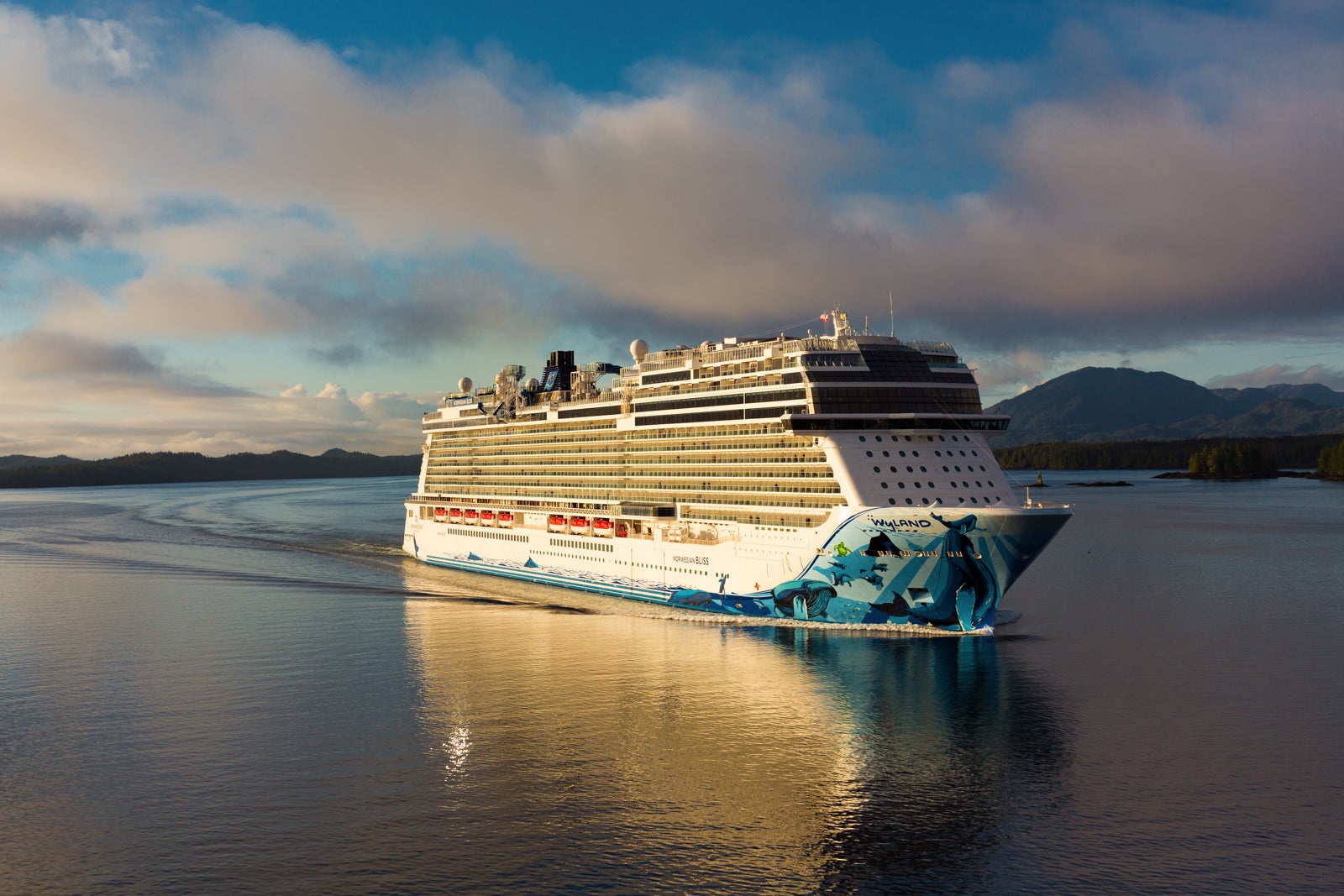 Norwegian Encore and Norwegian Bliss are also our top picks for ships operating the best Alaska cruises from Seattle for solo travelers. Between these two, it's a tossup, though we put Norwegian Bliss in the headline above since, well, we already gave Norwegian Encore a turn in the limelight with the best-for-luxury category.
Notably, both Norwegian Bliss and Norwegian Encore boast large private zones for solo travelers — something you won't find on any other cruise ship sailing out of Seattle. It's a hallmark of Norwegian's newest and biggest ships.
On each of the ships, the "studio" zones, as Norwegian calls them, are made up of 82 special solo cabins and a private Studio Lounge where solos can gather for happy hours and other events. Only the studio zone on Norwegian's 2010-built Norwegian Epic is bigger.
Passengers staying in solo cabins get exclusive access to the Studio Lounge (using their keycards), meaning a maximum of 82 people will share the space.
A special zone for solo travelers is a rare concept in the cruise world, where almost all rooms for vacationers are designed for two people and sold with per-person fares that are based on two people occupying the room. 
The solo cabins in the studio zones are small (measuring 100 square feet) but are superbly designed to maximize storage space (something I learned firsthand staying in one on Norwegian Epic).
Related: The best cruise lines for solo travelers
Solo passengers on Norwegian Encore and Norwegian Bliss will also find a sometimes rollicking bar scene, with plenty of counter-style seating in bars that are a great place to meet other solo travelers and friendly guests. We recommend the Sugarcane Mojito Bar on Norwegian Bliss. There, the bartender will muddle your mojitos with raspberry, guava, passion fruit or even jalapeno pepper to spice things up when you're sitting with your new solo friends.
One warning if you're considering booking one of the solo cabins: They've become so popular that they often sell out far in advance and at prices that aren't much better than booking a cabin for two.
Best for multigenerational travel: Discovery Princess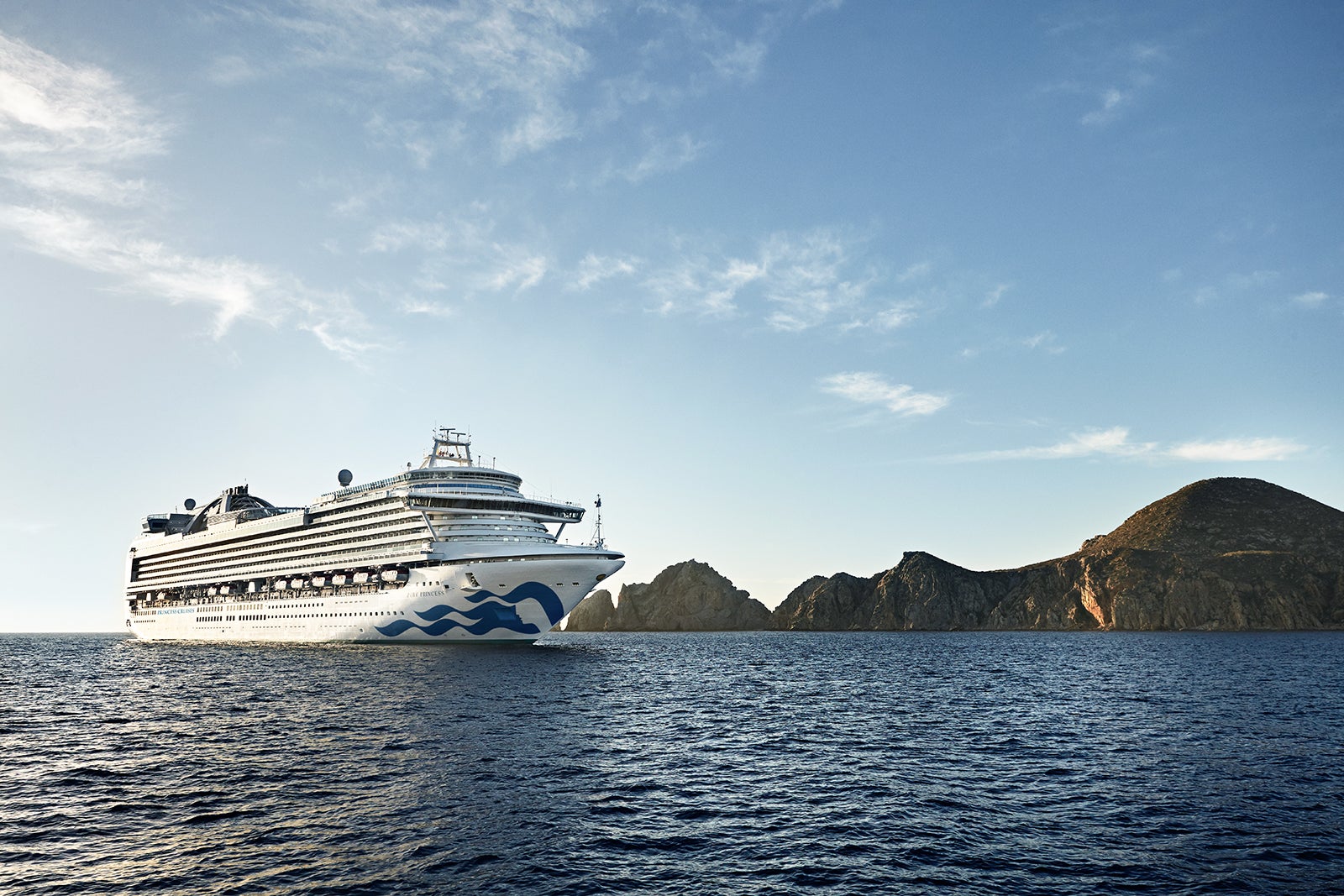 Looking for the best Alaska cruise from Seattle if you're bringing three generations of your family along for the ride? We can think of nothing better than a voyage on one of the two Princess Cruises ships that sail out of the city, the 3,660-passenger Discovery Princess and 3,560-passenger Royal Princess.
Both ships are almost identical, but we give Discovery Princess the edge only because it's newer than Royal Princess. The two vessels were built in 2022 and 2013, respectively.
Princess has long been heralded as one of the best cruise lines for multigenerational travel, in part because its ships offer a little something for travelers of all ages.
Unlike the Royal Caribbean and Norwegian ships mentioned above, the two Princess ships sailing from Seattle don't have top decks heavily skewed to family fun. Instead, their top decks offer lots of quiet and relaxing pool and lounge areas where you can enjoy the experience of being at sea without much hustle and bustle.
That makes these ships more appealing to an older demographic that doesn't necessarily want to be on a vessel that's loaded to the gills with children's fun zones and the younger family travelers drawn to that. Notably, the average age of Princess passengers is around 57, and you'll usually see many couples on board in their 50s, 60s and 70s.
Still, unlike some lines that cater to an older crowd, Princess doesn't ignore the children's market. Both Discovery Princess and Royal Princess offer an extensive children's program that gets high marks from parents, with dedicated Discovery Channel-themed Camp Discovery areas where counselors supervise free activities daily for children ages 3 to 17.
When sailing to Alaska, these ships also offer other kid-friendly events, such as Puppies on Princess, when dog mushers and their newest sled dogs come on board for meet-and-greets (and photos!). In partnership with the Discovery Channel and Glacier Bay National Park, the line also adds such kid-friendly fun during Alaska sailings as a Junior Ranger Program, totem pole decorating and a "Deadliest Catch-"themed crab sorting challenge.
In addition, an onboard Klondike Festival brings added family entertainment, including gold nugget arts and crafts projects, a naturalist exhibition, harmonica music classes and North to Alaska dance performances.
In short, Princess provides an Alaska product specifically designed to appeal to a wide age range. It's the line you take if you want an affordable ship that'll appeal to your 70-year-old parents as much as your 12-year-old kid.
Best for retirees: Westerdam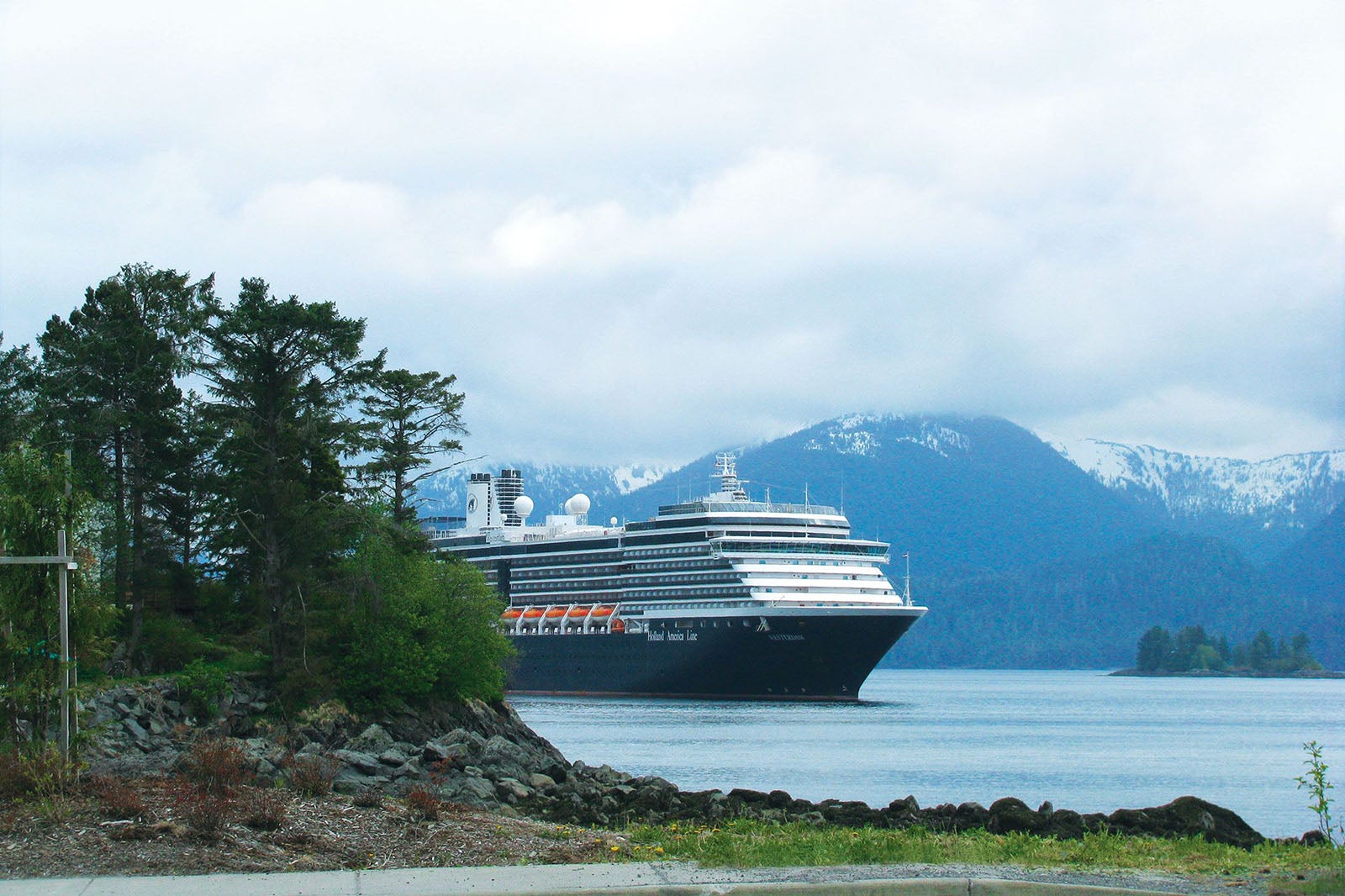 The best Alaska cruises out of Seattle for retirees, in our view, are the sailings offered by Holland America on both the 1,964-passenger Westerdam and 2,104-passenger Eurodam. We give Westerdam the slight edge for reasons we will explain below.
While Holland America draws some families with younger children, the passengers on its ships skew heavily toward middle-aged and older travelers, including many retirees. If you're nearing or already have hit retirement age and prefer to travel mostly with people who are at a similar stage in life as you, you'll feel right at home on a Holland America ship.
The top decks of Holland America vessels, notably, lack many of the kid-focused attractions found on the top decks of more family-focused ships operated by the likes of Royal Caribbean, Carnival and Norwegian. That often keeps families with younger kids from booking the ships.
What you will find on the top decks of both Eurodam and Westerdam are more serene sunning areas with pools and whirlpools. Depending on your travel style, that might be all you need.
Related: The best cruises for seniors who love to travel
Both Eurodam and Westerdam mostly sail seven-night trips to Alaska out of Seattle. However, for 2024, Westerdam has added an epic new 28-night Alaska itinerary out of Seattle that will include calls in remote areas that most cruise ships never visit. The new itinerary is one reason we give Westerdam the edge among ships when rating the best Alaska cruises out of Seattle for seniors.
It's the sort of itinerary that specifically appeals to retirees with the time (and money) to book such a long trip.
Westerdam is also a slightly smaller ship than Eurodam, and as a result, its demographics on any given sailing are more likely to skew toward a retired crowd. To the extent that families with younger kids book Holland America ships, they are more likely to book one of its larger vessels.
In addition to Eurodam and Rotterdam, two other good choices for retirees considering Alaska cruises out of Seattle are the two Princess ships that sail on such itineraries: Royal Princess and Discovery Princess. Like the Holland America ships, they aren't loaded with kid-focused attractions that draw families.
Bottom line
Nearly a dozen major cruise ships operate Alaska cruises out of Seattle during the summer months, giving cruisers plenty of choice.
What is the best Alaska cruise from Seattle for you? That'll depend on your personal interests and travel style because there are cruises from Seattle that appeal to everyone, including family travelers, budget travelers and retirees.
Planning a cruise? Start with these stories: