A sweltering, muggy day in Paris did little to dampen the atmosphere at the Paris Air Show on Monday. Representatives from the aviation industry gathered for the first time in four years to showcase the latest products and technologies and to plot the course for the aerospace industry.
There was joy in being back at Paris—Le Bourget Airport (LBG) for the first time since 2019 (the coronavirus pandemic canceled the 2021 edition of the biennial show) and overall happiness about the demand the industry is currently seeing even as supply chains continue to buckle. Still, a muted undercurrent set the tone of the day.
Despite the overall bright spot that commercial aviation and its airline industry customers are currently enjoying, few new things were expected to be announced. Most of what was on display had been introduced at previous shows.
Instead, the day felt like a grounding exercise, a reset — or even just a chance to catch a collective breath — as the industry orients itself to whatever direction is next.
There was manic yet tentative jubilation at the world's nascent reopening that underpinned the Dubai Air Show in late 2021, and there were high expectations and sprawling displays at the first European show to return, Farnborough, just under a year ago. The first hours in Paris felt more like a deliberate effort to check for sure footing and to look up and see where things are heading.
Want more airline-specific news? Sign up for TPG's free biweekly Aviation newsletter.
Of course, there was still plenty to see, hear and explore at the world's biggest aviation event, and the quieter vibe didn't stop a planemaker from inking a record-shattering deal. It is an air show, after all.
Airbus signed an agreement with Indian carrier IndiGo for a firm order of 500 A320 family aircraft — the biggest single aircraft purchase in the nearly 120-year history of commercial aviation. The deal was not quite a surprise as Reuters first reported earlier this month that it was nearing completion. Nevertheless, it eclipsed Air India's recent order for 470 jets (itself a record-breaker at the time) and capped a successful first day for Airbus.
The European planemaker also announced that Saudi budget airline Flynas had firmed 30 options for A320neo jets, while Air Mauritius ordered three A340 wide-bodies.
It was a quiet day for Boeing, by comparison, with no orders announced. However, the company had previously said it expected a quieter showing this year, having announced several major orders over the past six months.
Early in the day, Canadian planemaker De Havilland Canada made noise by introducing a new variant of its storied workhorse "Twin Otter" aircraft, the DHC-6. The new plane, the Twin Otter Classic 300-G, is a lighter version with a greater payload. Twin Otters can be seen on commuter routes, ferrying guests from the airport to their resorts in the Maldives, carrying supplies and cargo to rugged environments around the world, running medevac missions and more. DHC said it had sold up to 45 new planes so far.
Behind the scenes: What it was like to cover my first airshow: A Dubai Airshow recap
Air shows are sprawling affairs that typically take over an entire airport, albeit a smaller one. They feature taxiways and ramps full of aircraft on display, temporarily constructed "chalets" in which major companies and airlines hold meetings, exhibition halls full of civil and military aviation tech, glimpses of future projects that could define the industry and much more. For many attendees, the deals are an afterthought; the chance to see cool new stuff is the latest.
Over the coming days, TPG will bring more from the show. This year, the show features a strong presence from eVTOL makers racing to be the first "flying taxi" company to market. The gathering will also showcase everything from hopeful supersonic airplane designers to electric and hydrogen engines and sustainable aviation fuel providers looking to help transition the industry to a greener future.
Today, though, was about finding our own footing at the show, exploring some planes we rarely see inside (stay tuned!) and, of course, watching the flying displays and checking out the new stuff on the ground.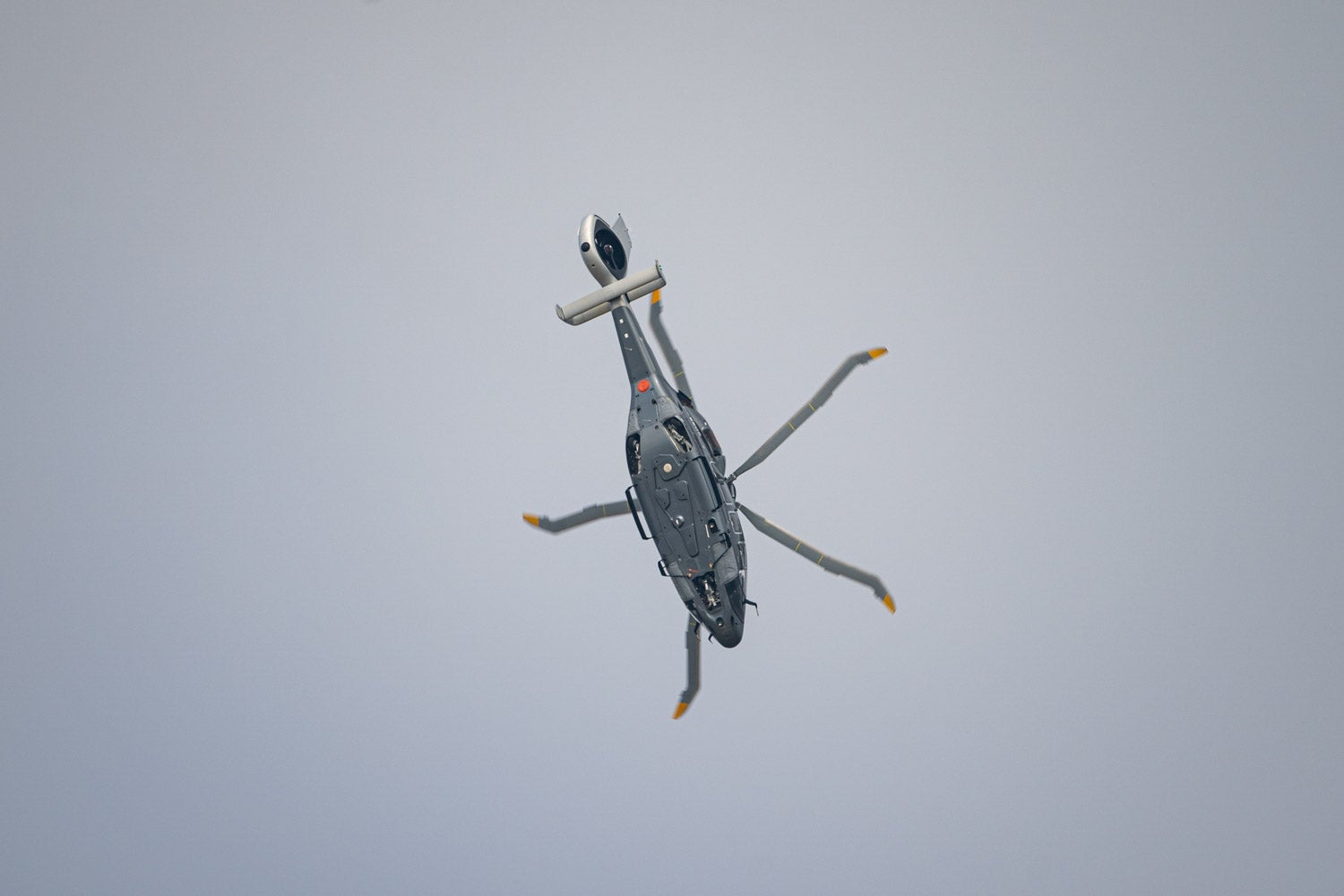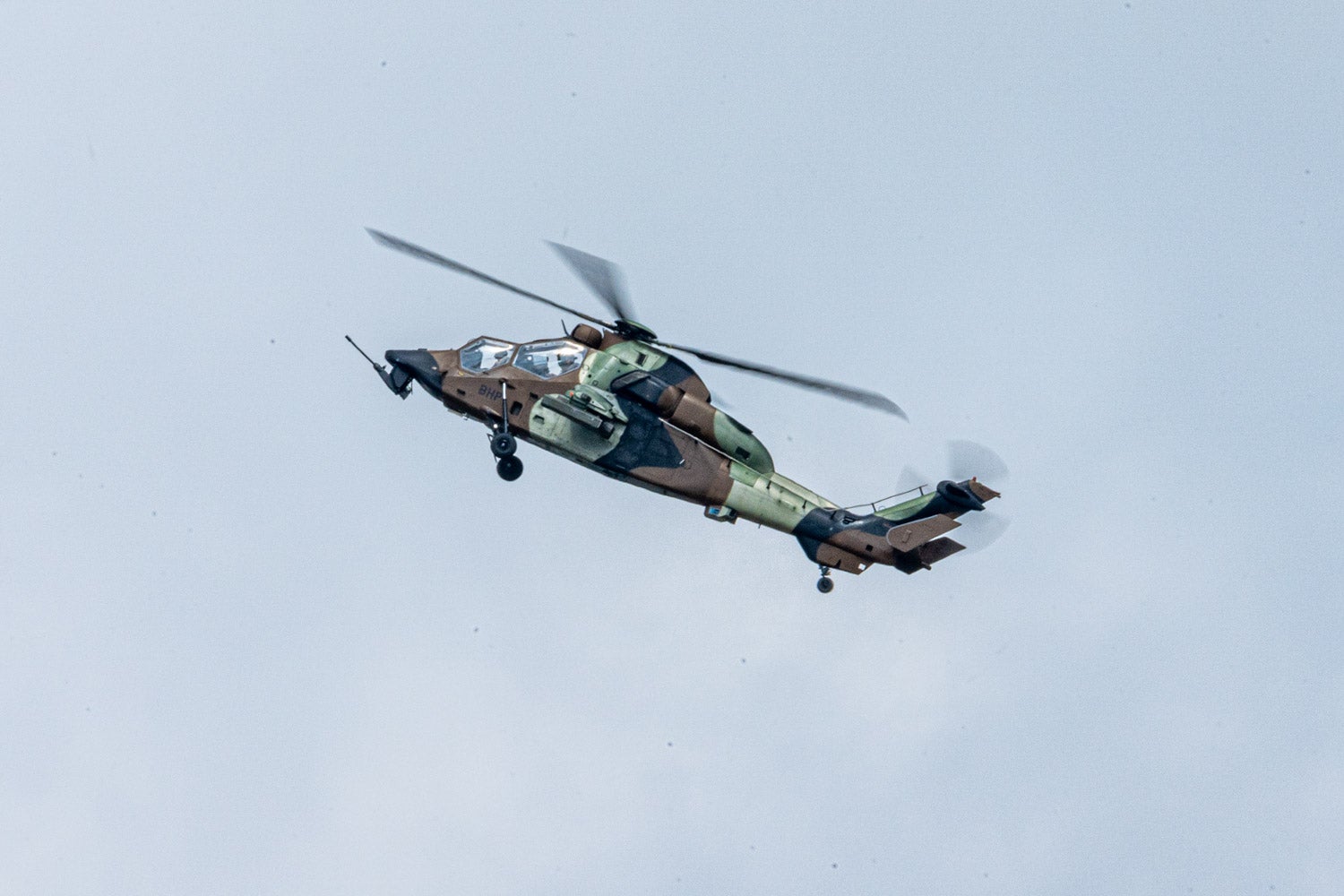 I have a weakness for helicopter acrobatics, so seeing a few bonus swoops and dives earlier in the day was a treat. The official flying program doesn't start until the afternoon.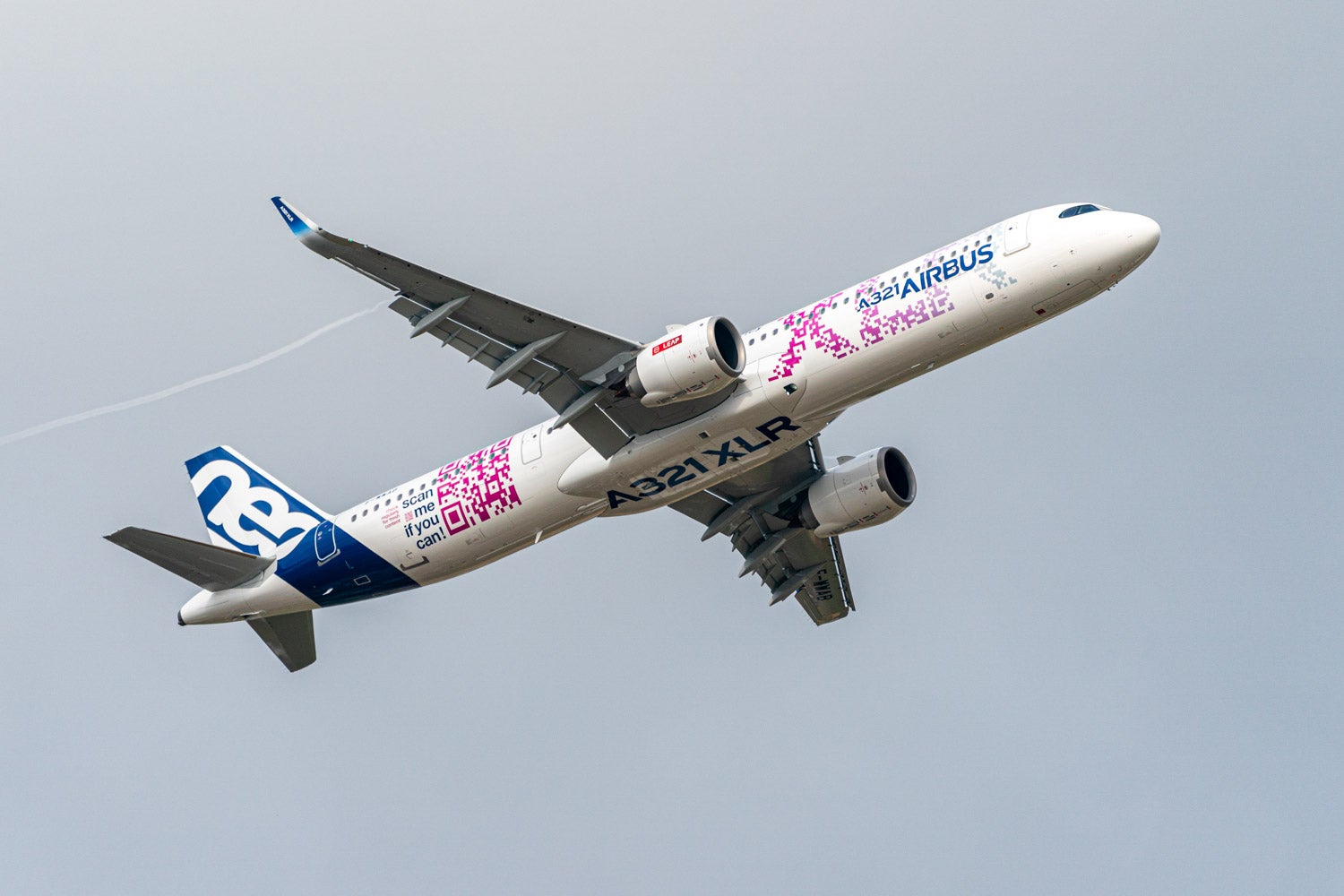 We also saw Airbus fly its A321XLR at an air show for the first time. The planemaker first flew this extra-long-range variant last year, but not as part of a public display.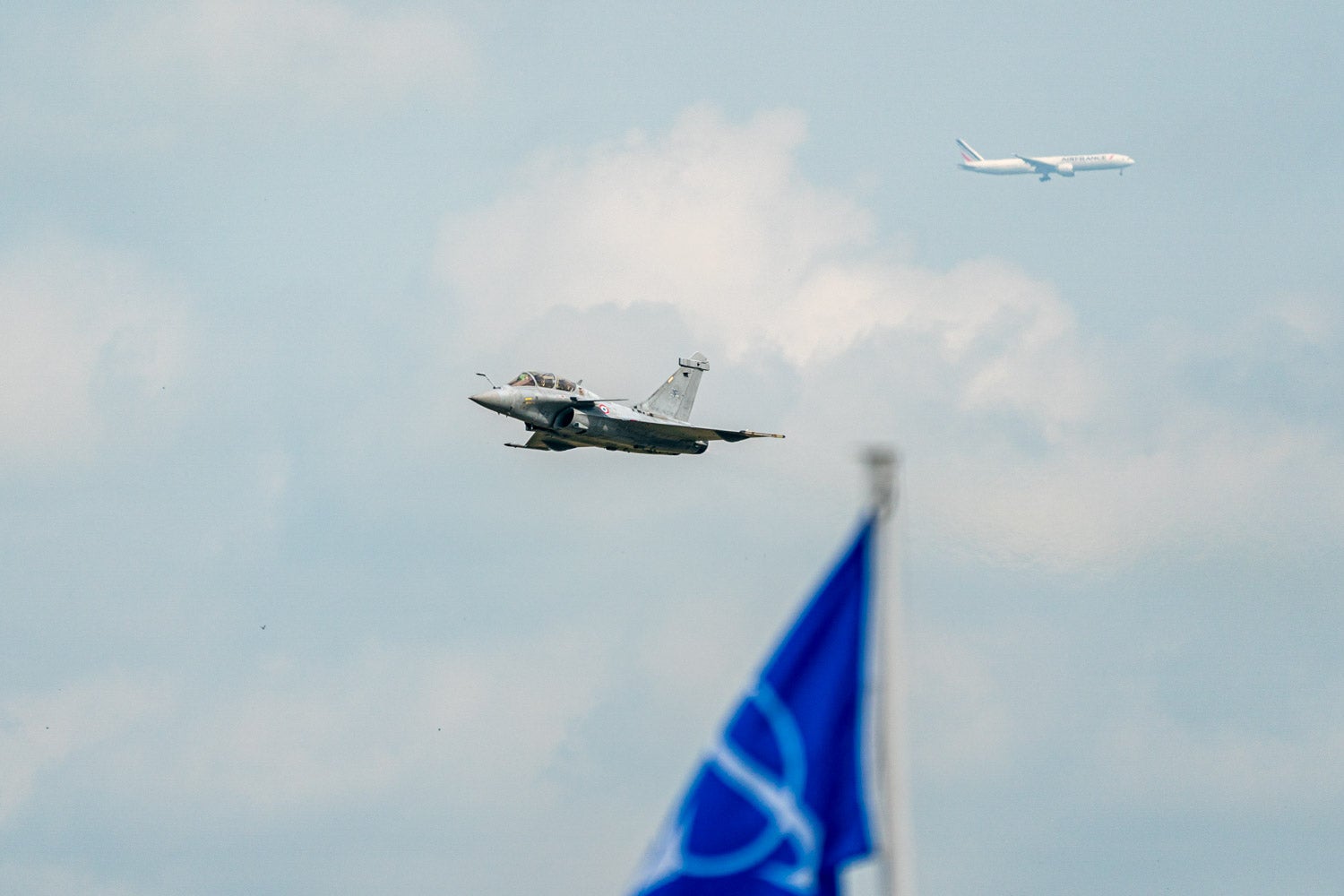 A Dassault Rafale fighter took the stage next. While I'm not as big on military aviation, it was cool to see it take flight with an Air France jet approaching Paris Charles de Gaulle Airport (CDG) in the background … and some of the stunts it pulled off in the humidity.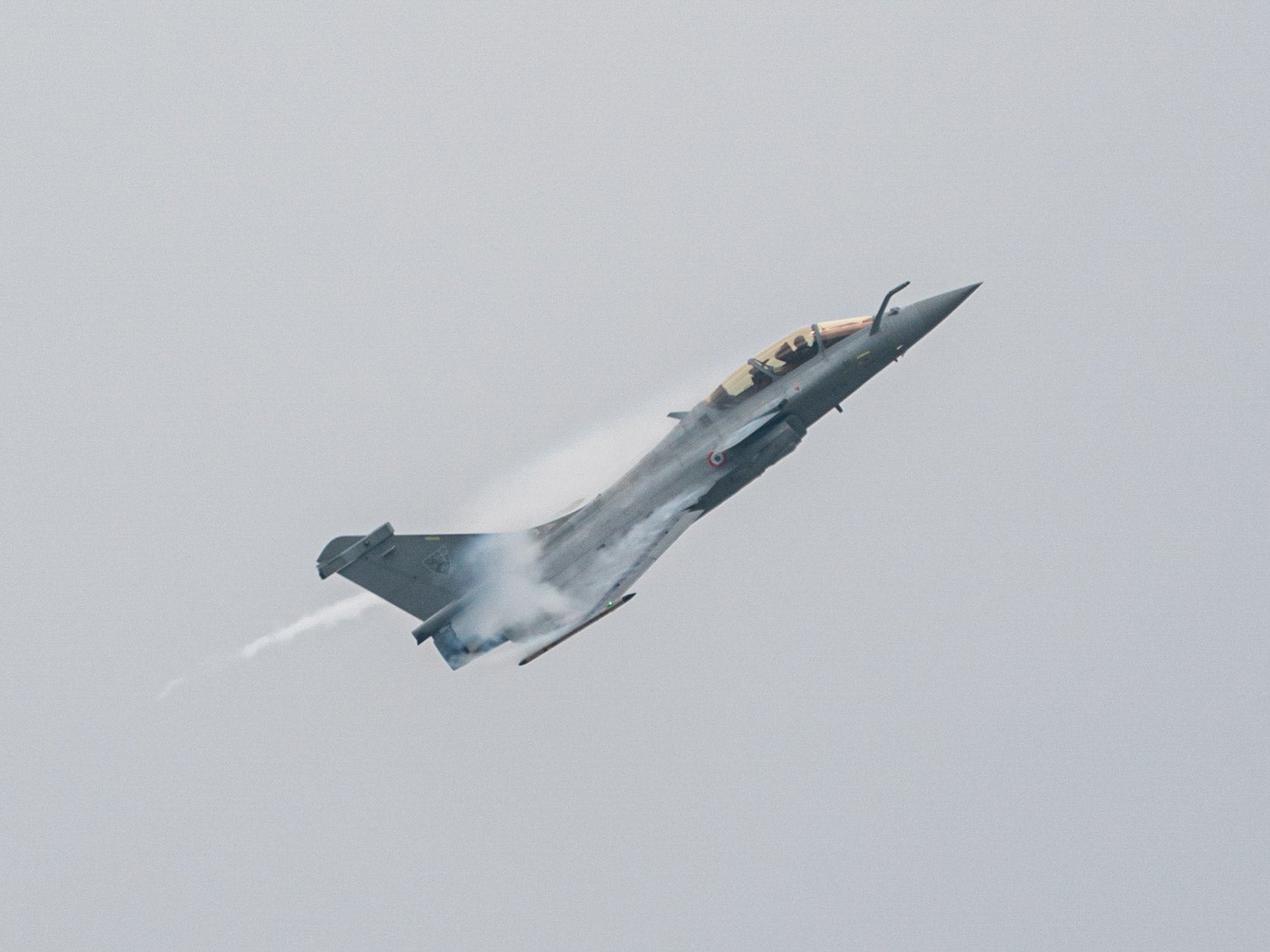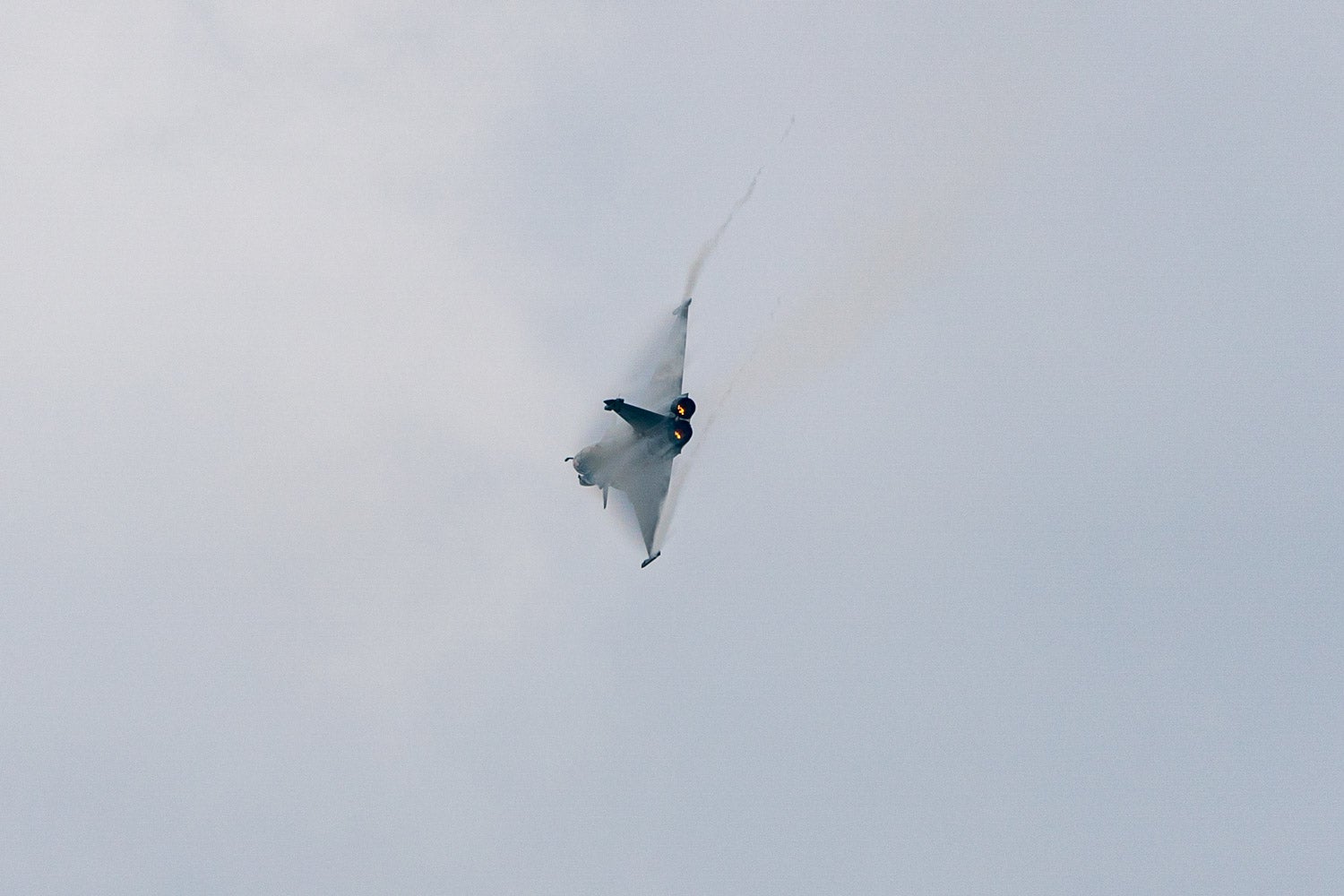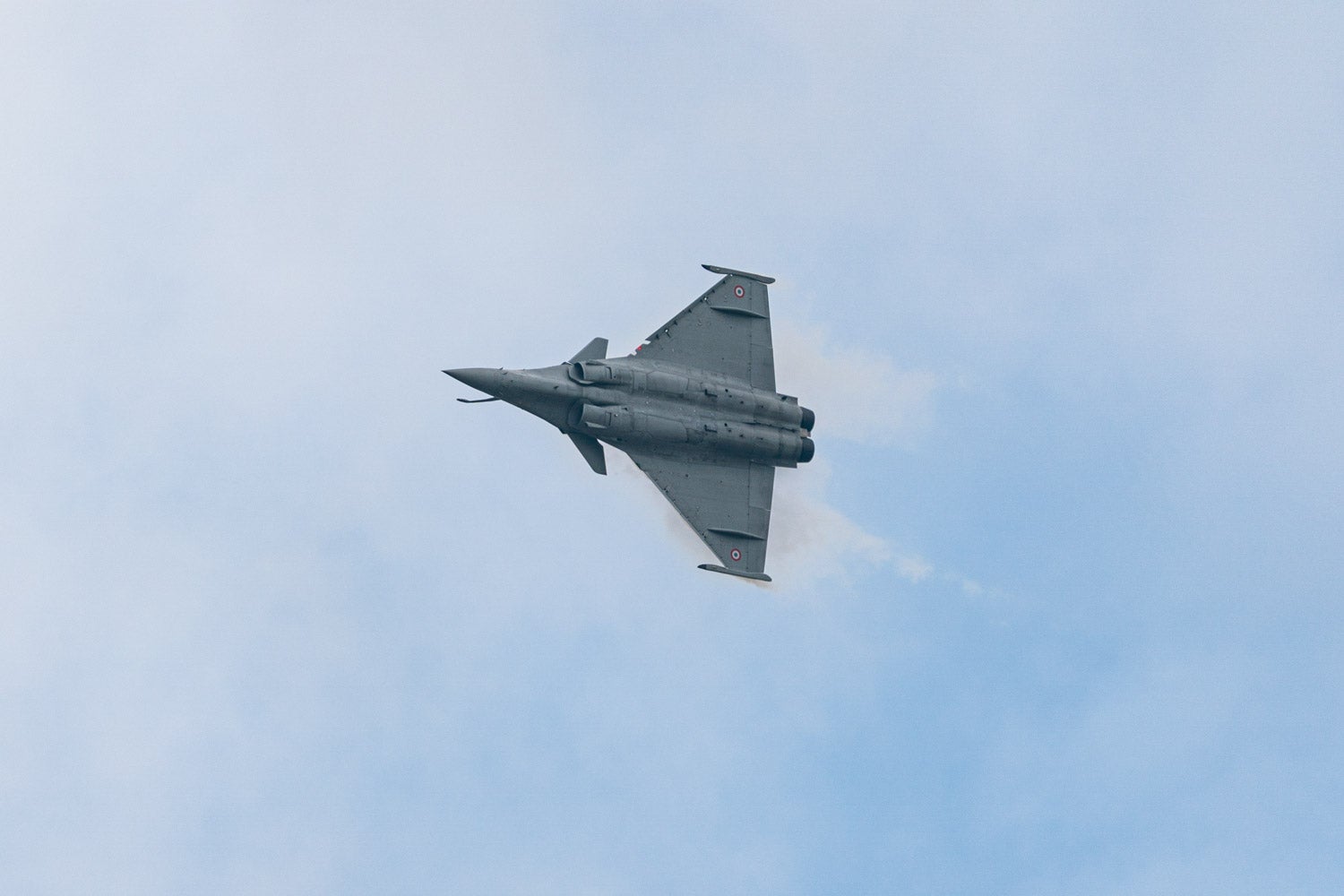 Back on the ground, Qatar Airways CEO Akbar Al Baker held a ceremony for the first Gulfstream G700 to join the airline's executive fleet.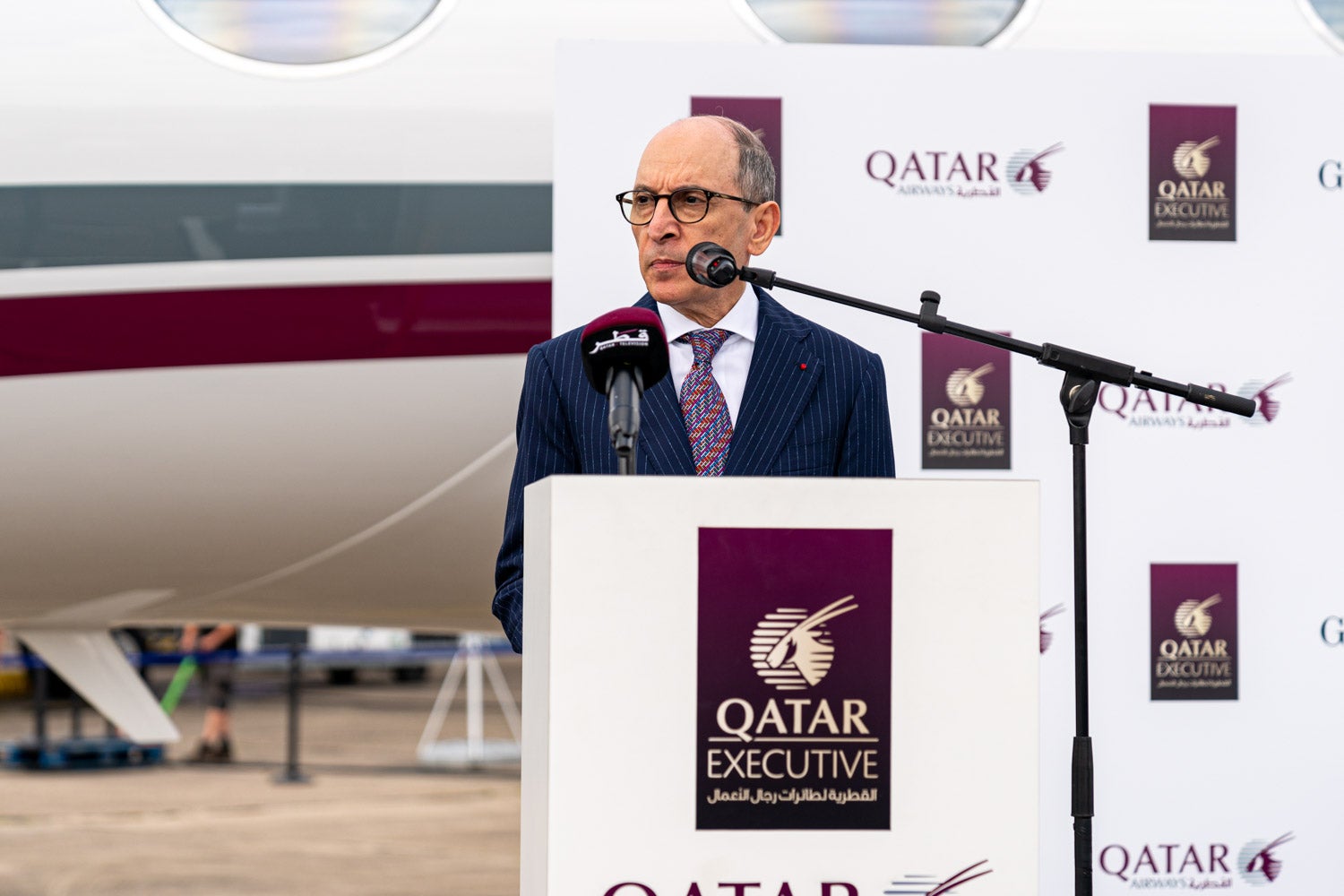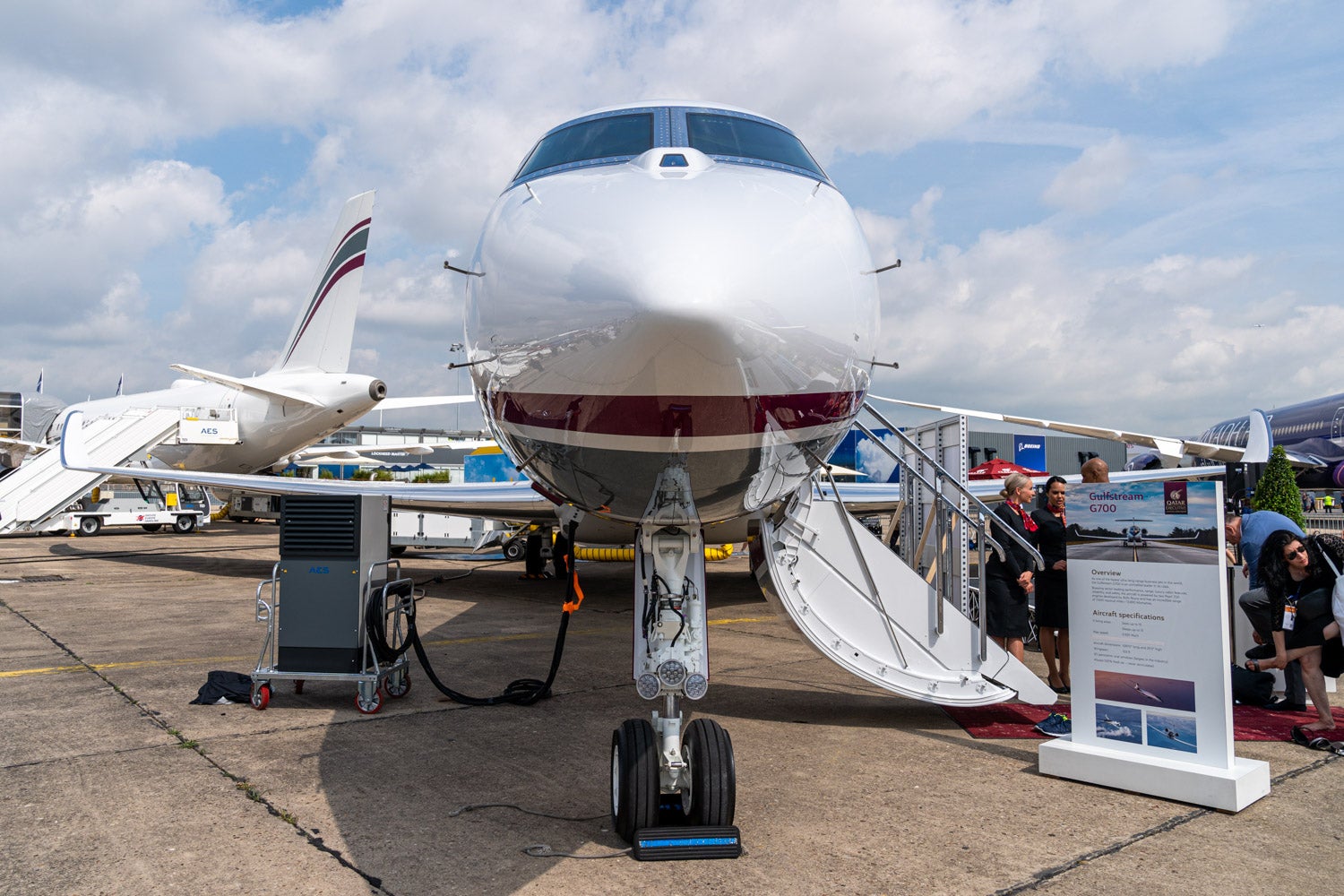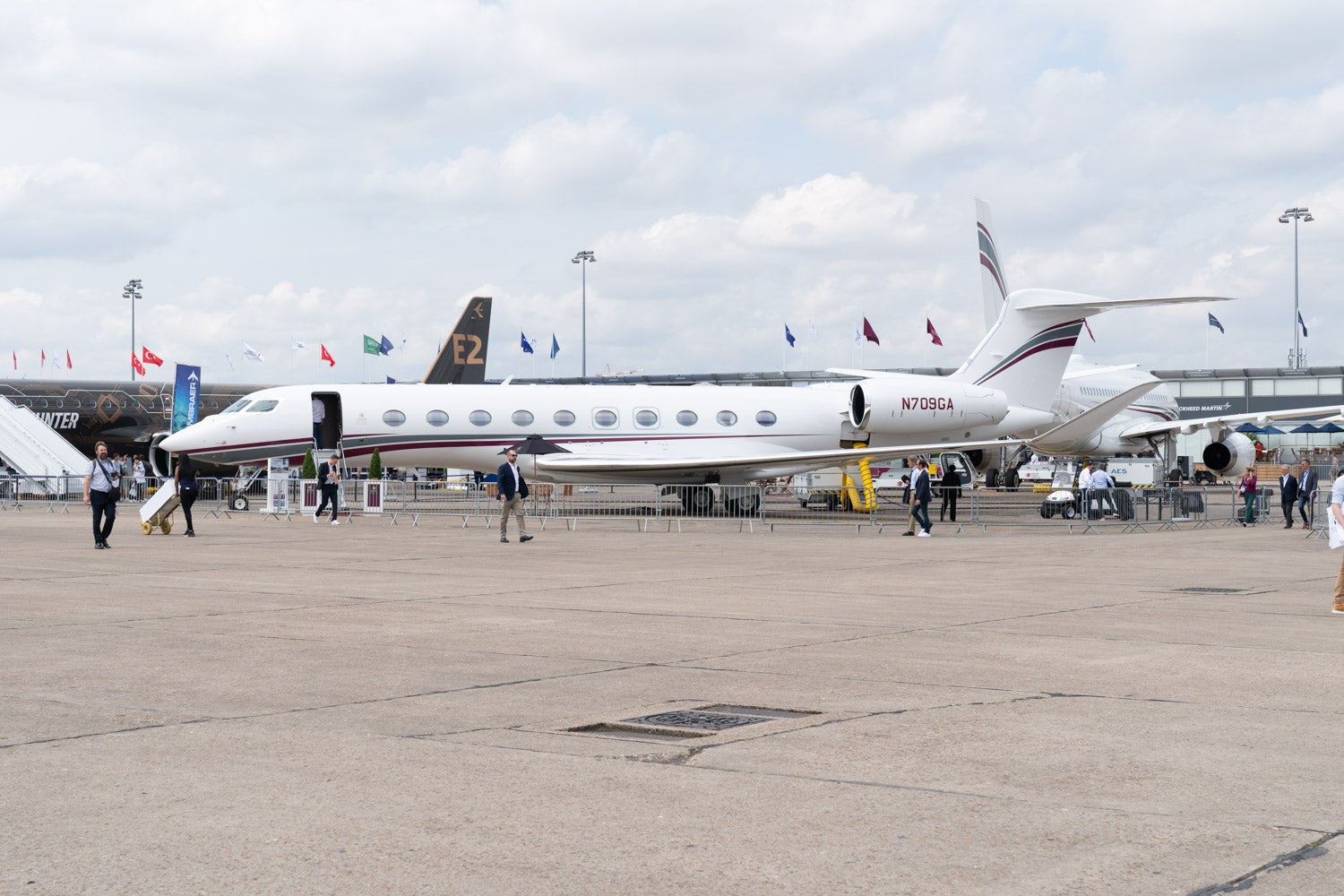 Sitting next to a modified Airbus A319 already part of that fleet, the two were a notable pairing. We'll have more on these two jets soon, but here's a sneak preview: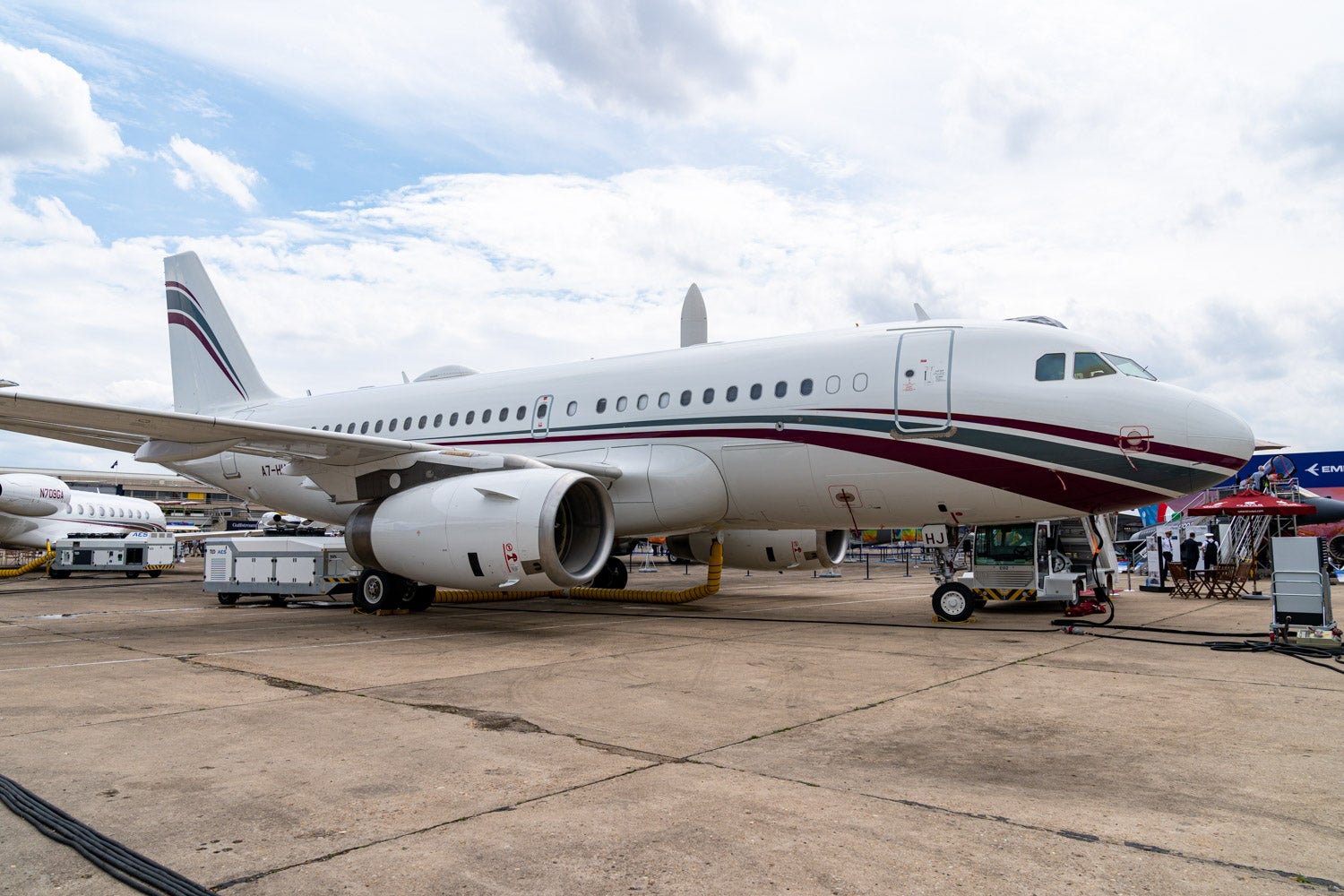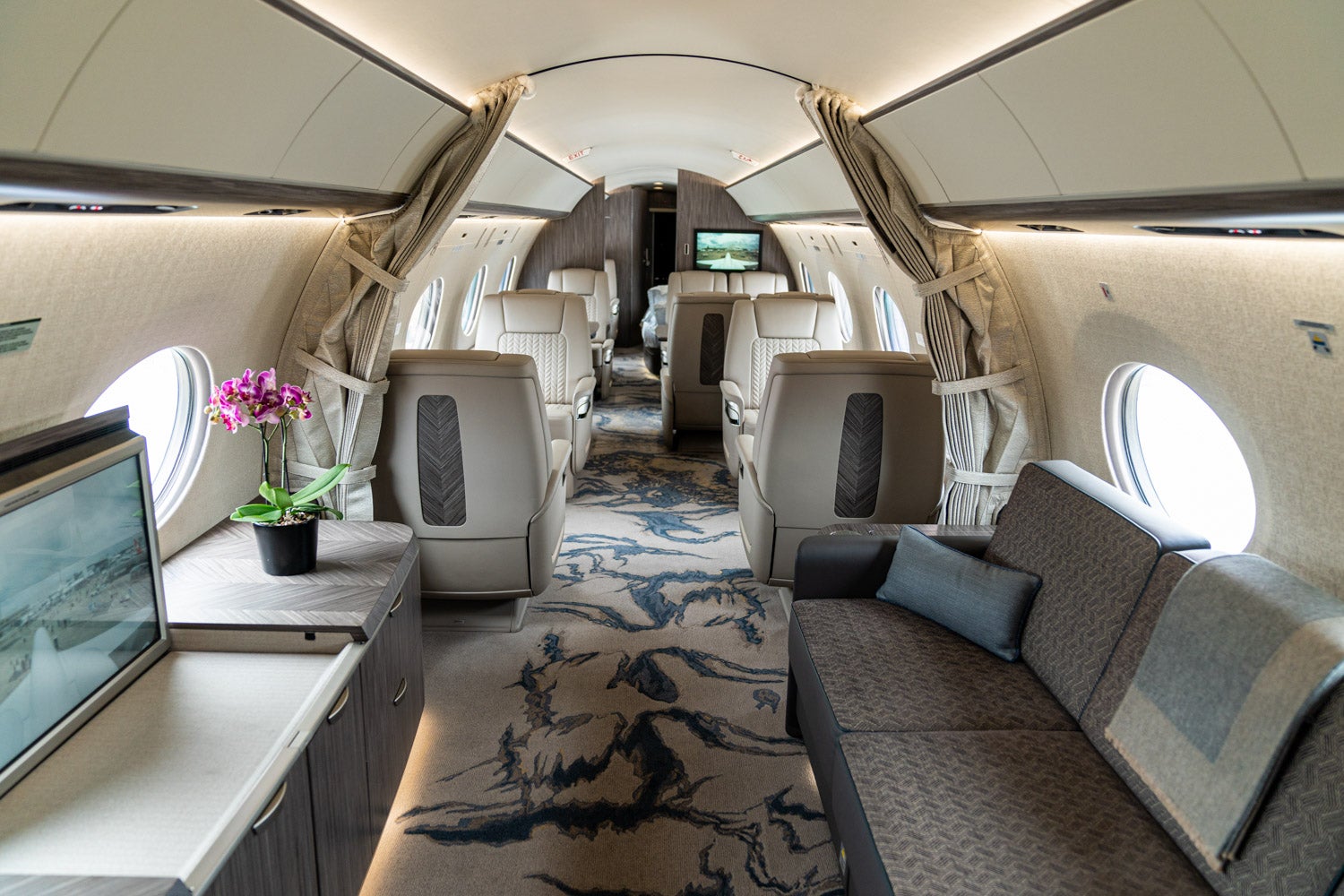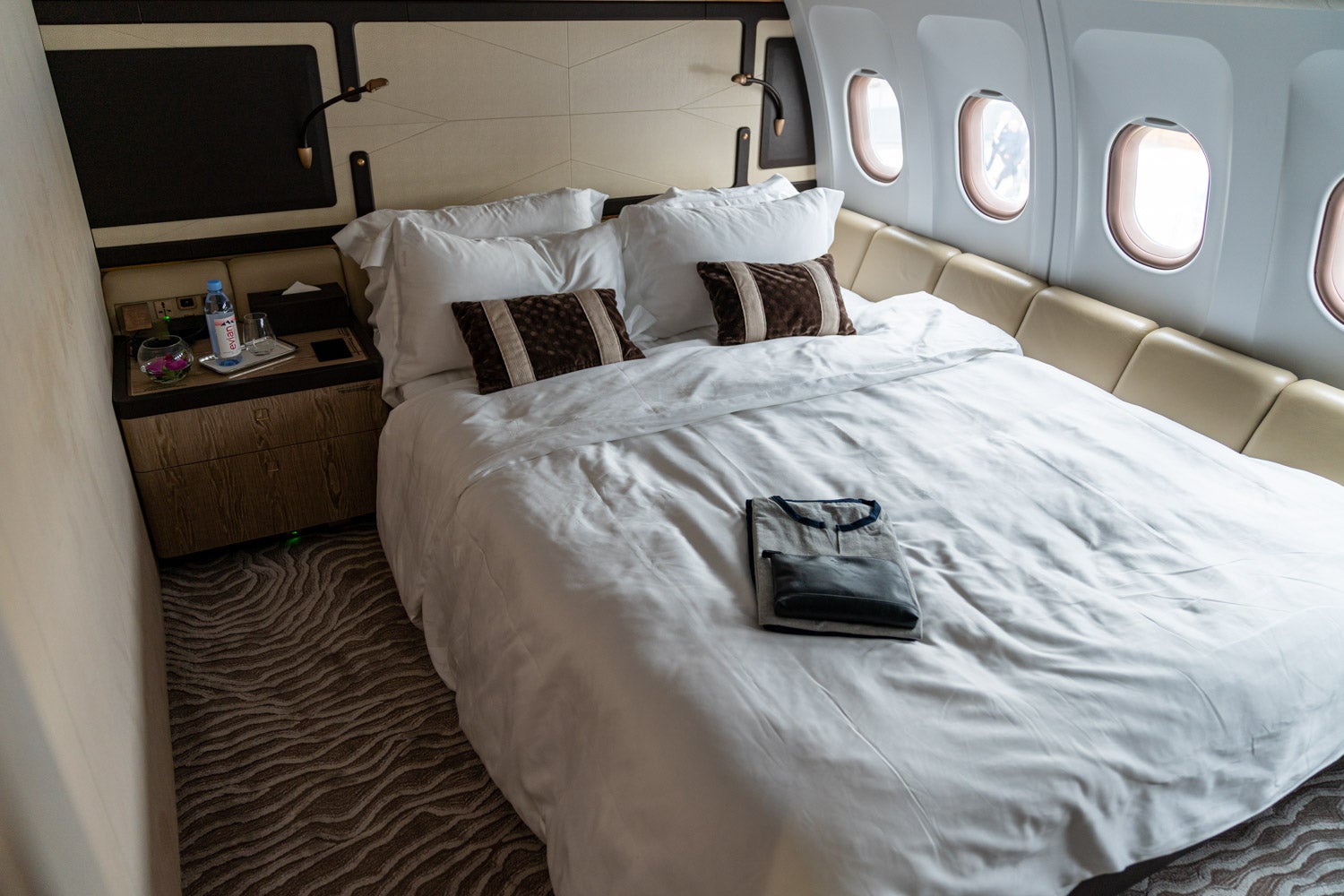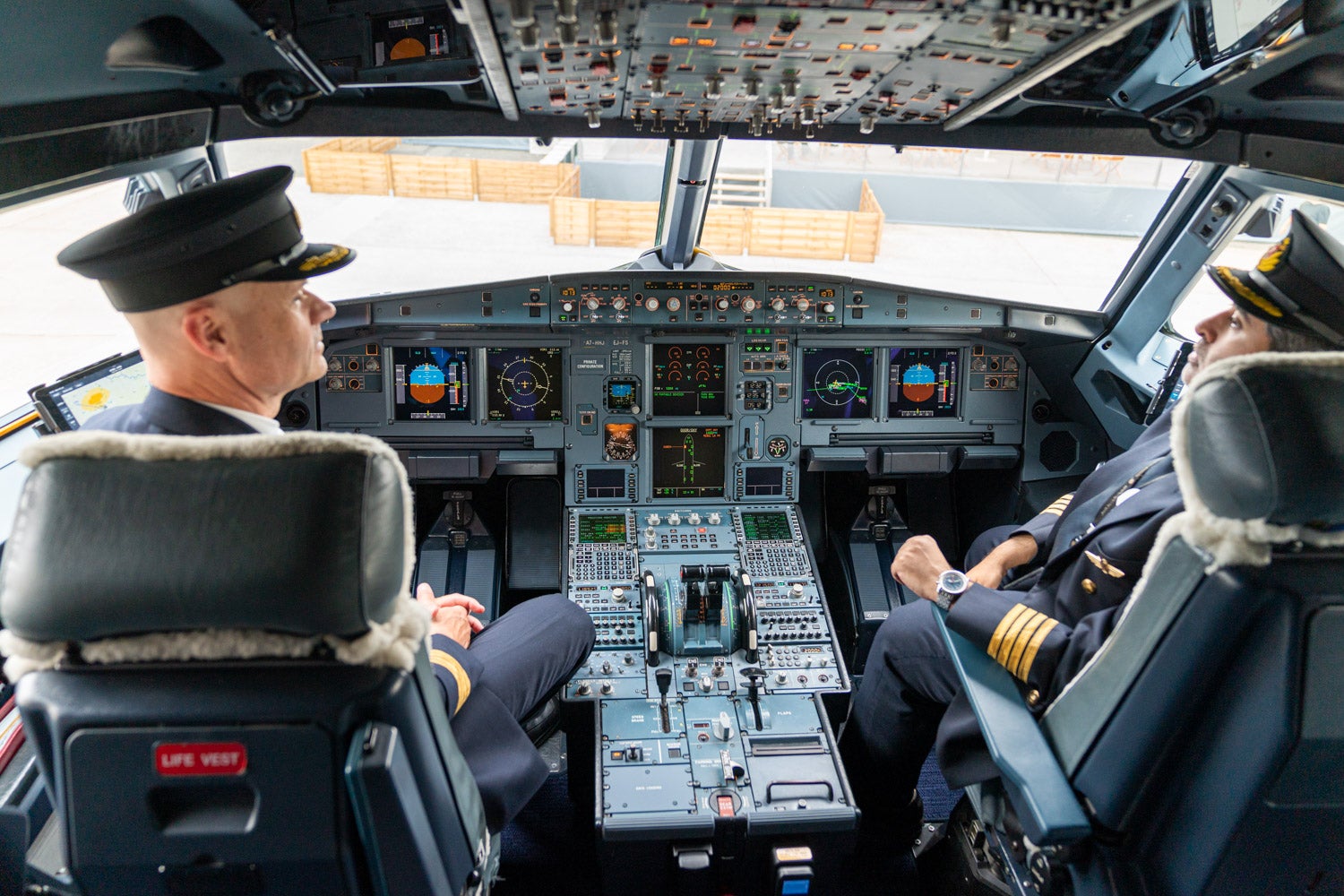 Speaking of sneak previews, new startup Saudi Arabian airline Riyadh Air — a sister airline to flag carrier Saudia and owned by the state's sovereign wealth fund — displayed a leased 787-9 in its brand new livery. Riyadh doesn't take delivery of its first planes until 2025, but it was an opportunity that the airline saw to make a splashy debut.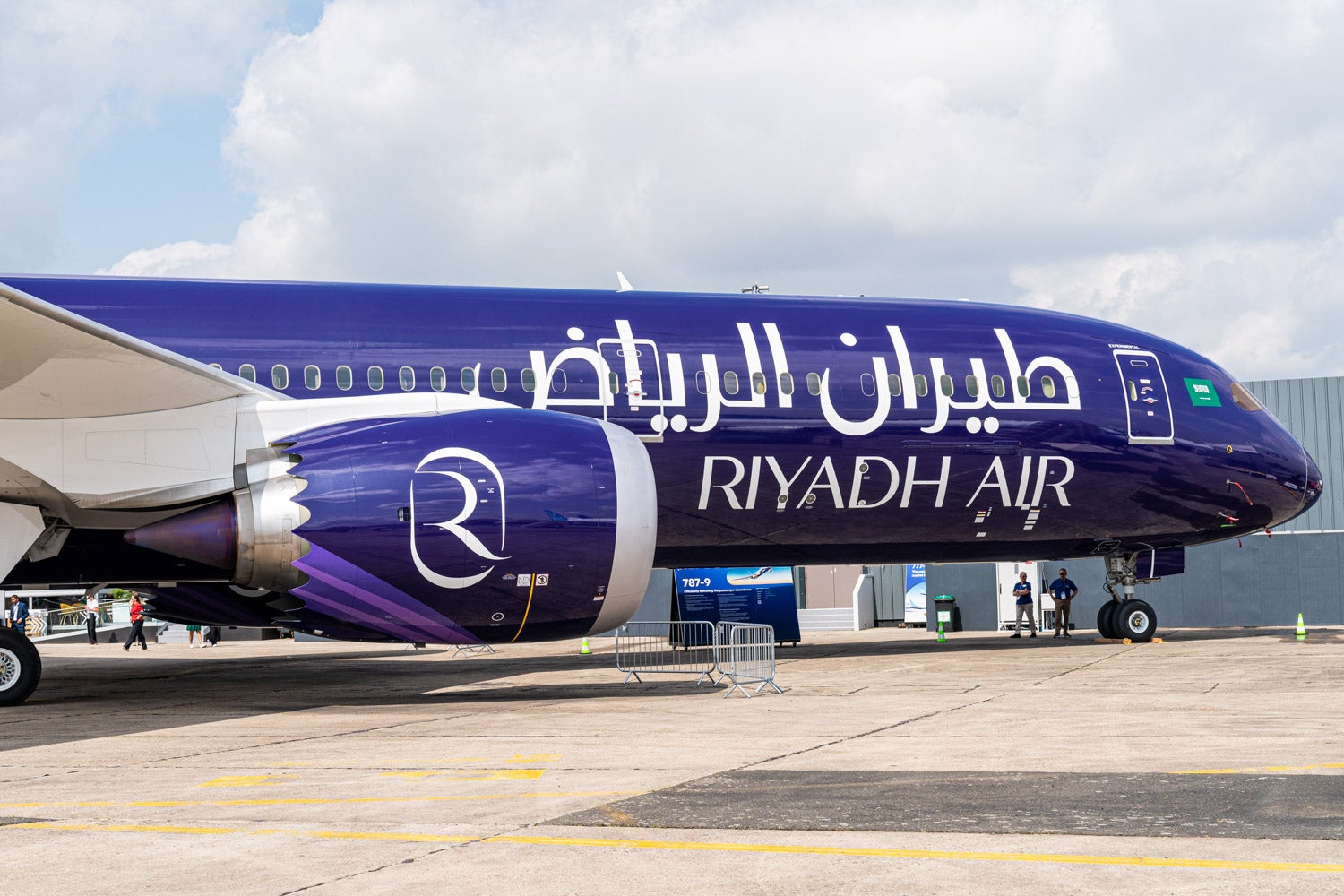 I missed some of the afternoon flying display but still had the chance to see Boeing's latest two jets — the 737 MAX 10 and 777-9, which are both still undergoing certification work.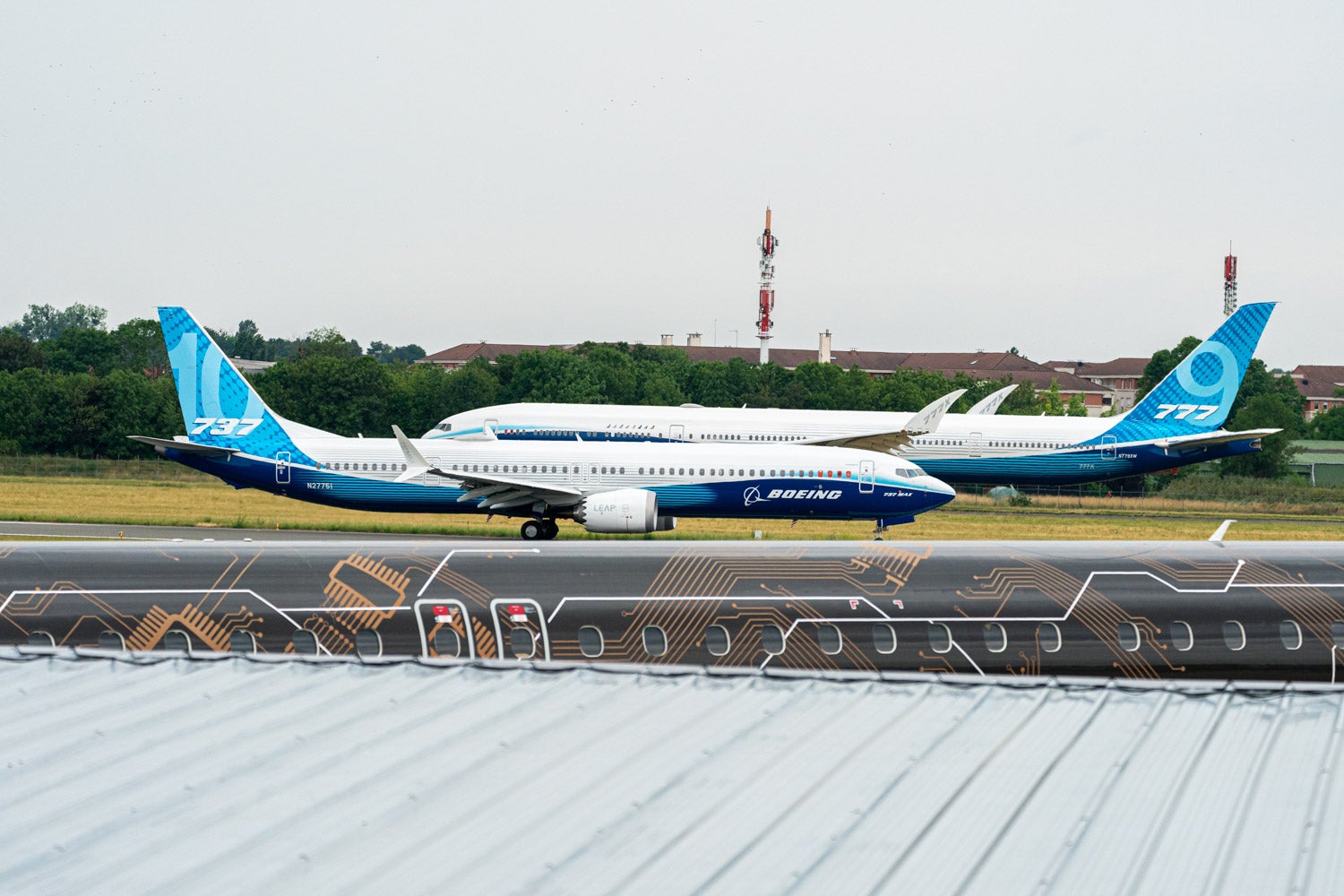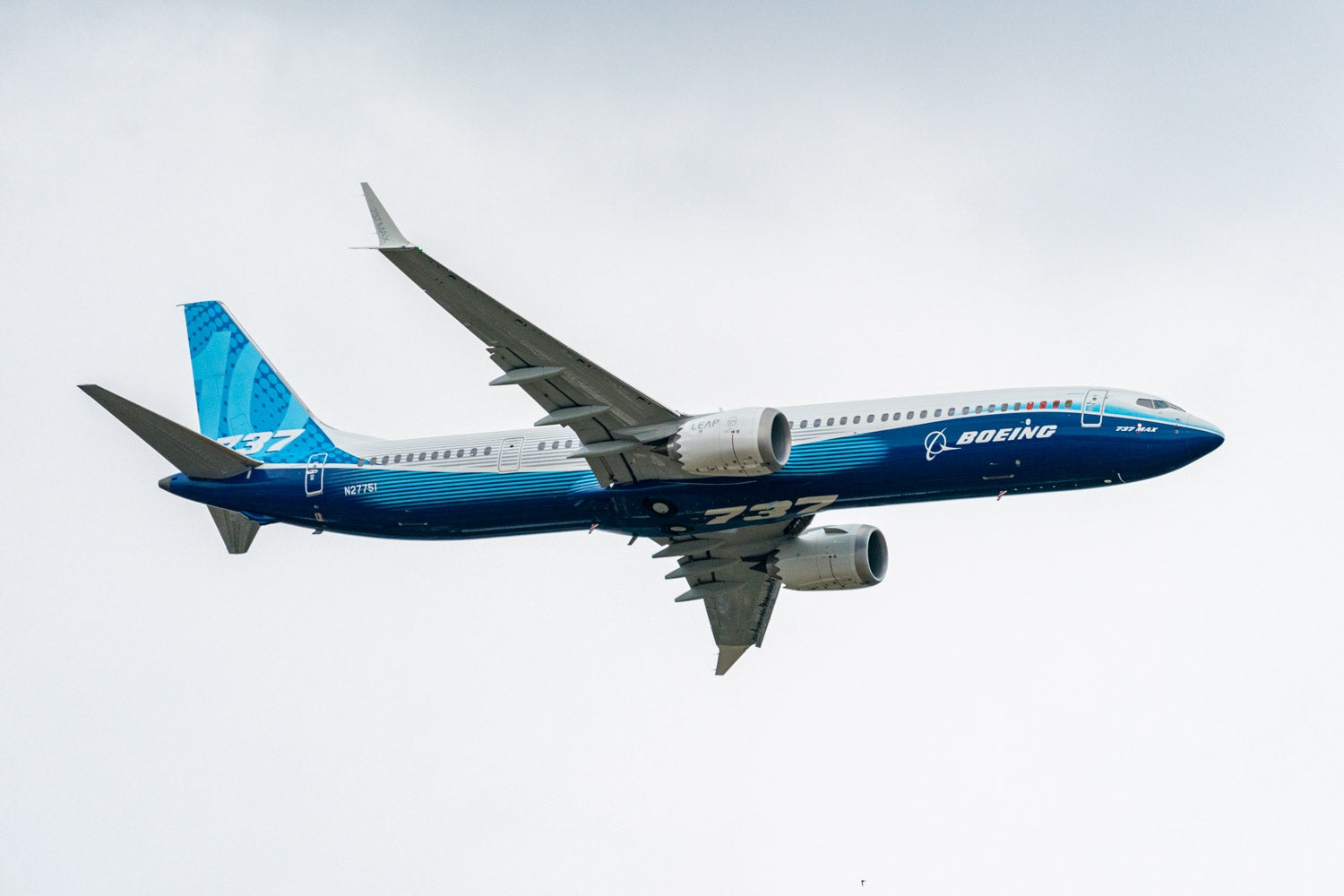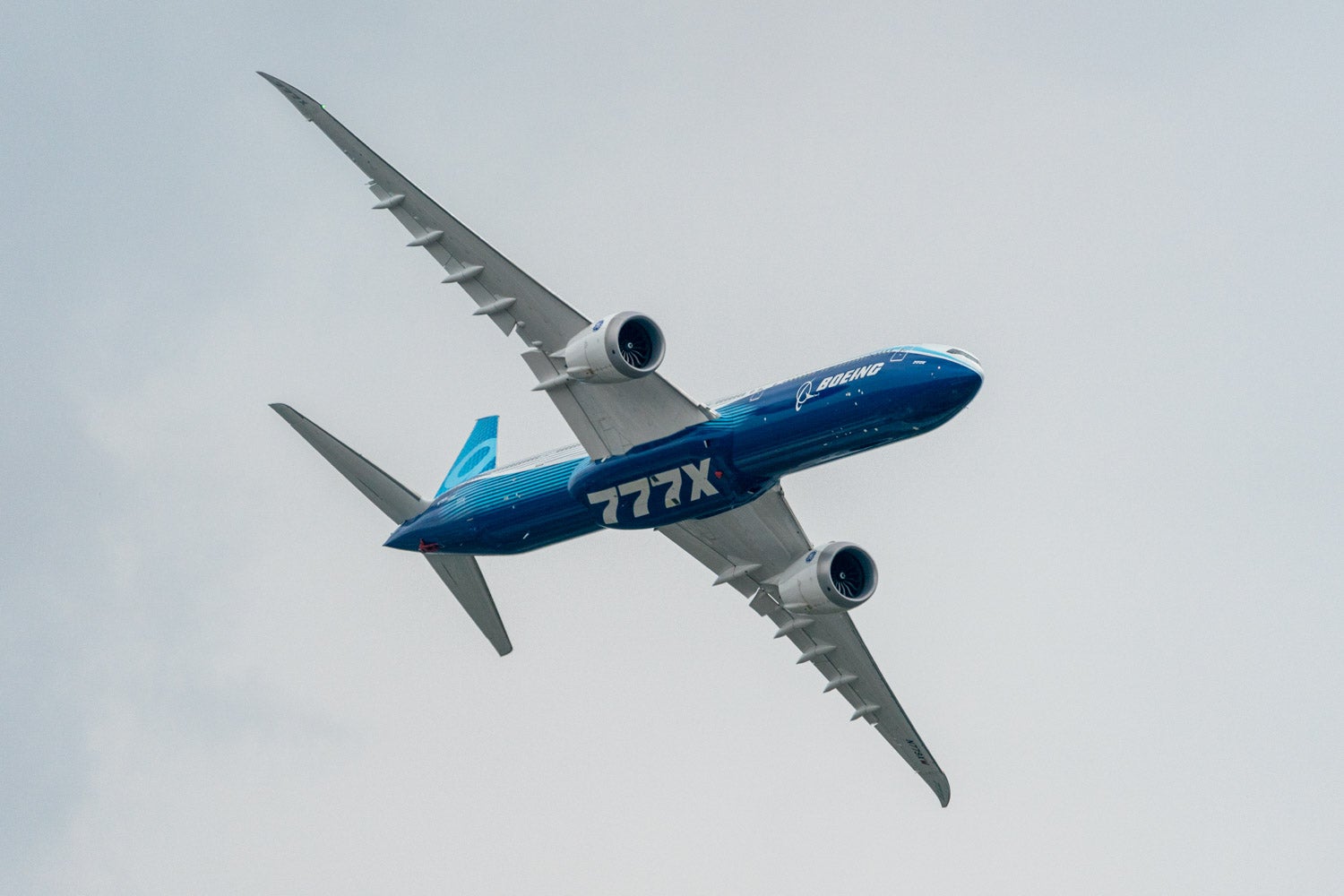 Finally, I saw some remarkable flying by a FedEx ATR-72-600, a French Potez CM-170 Fouga stunt plane and a U.S. F-35.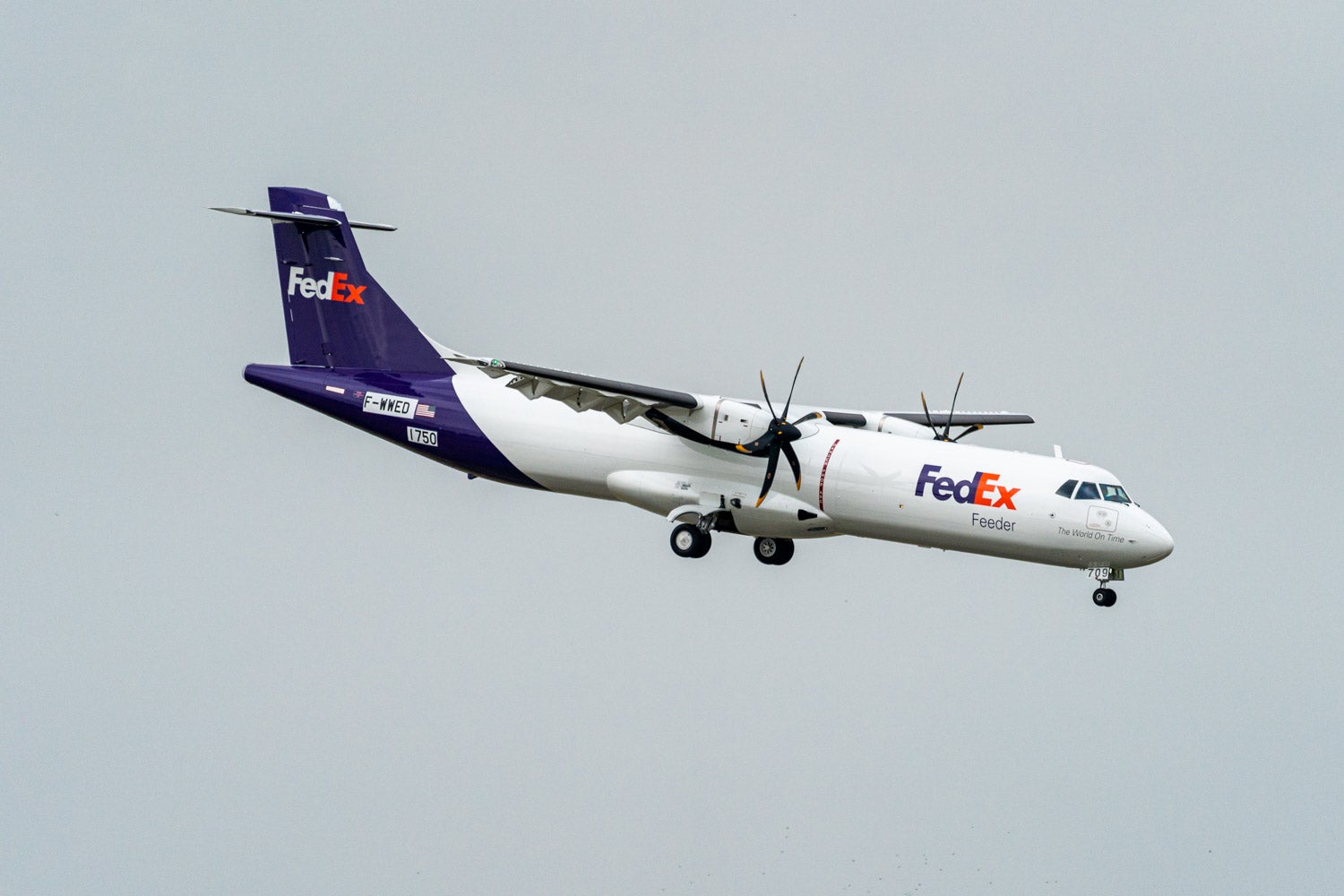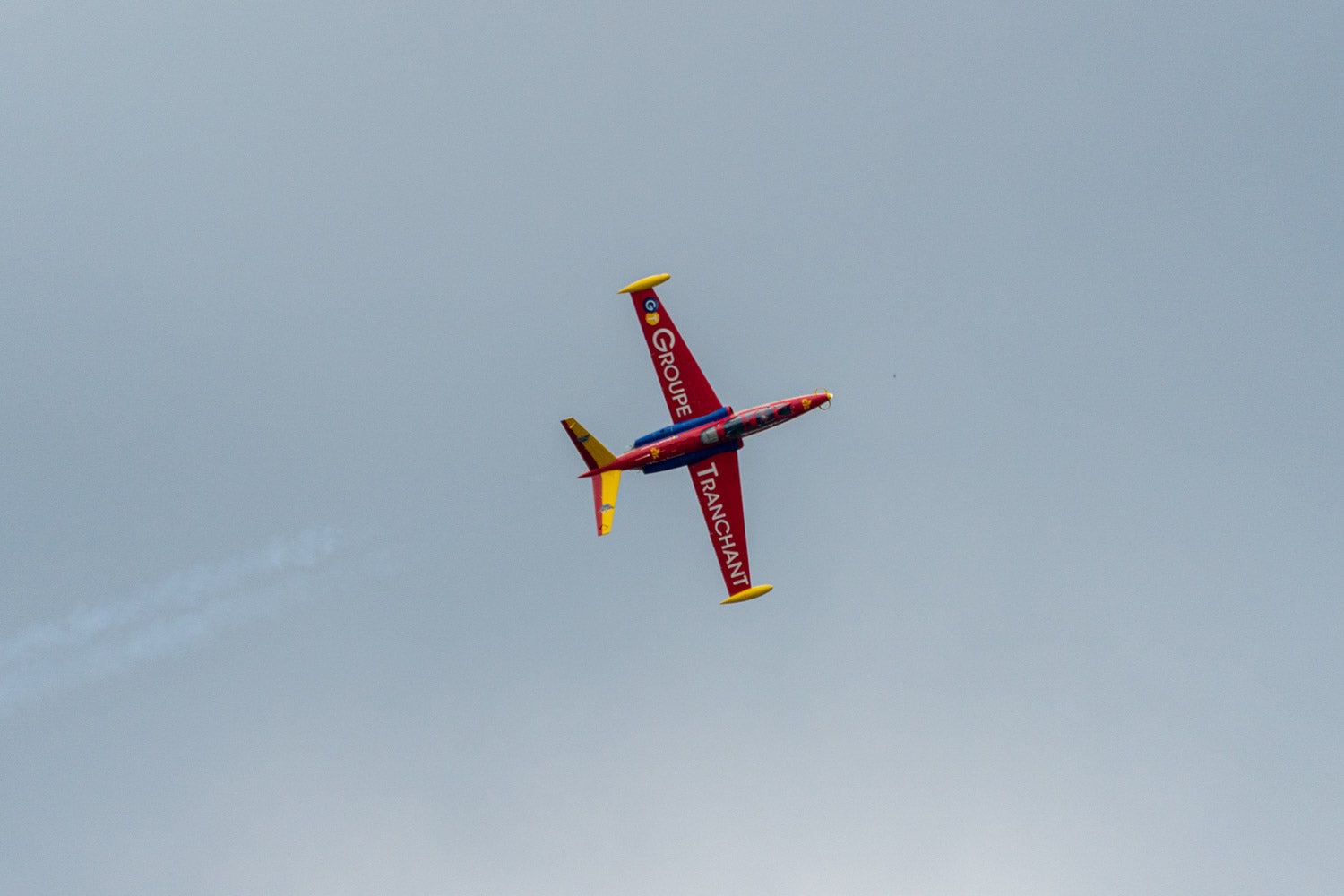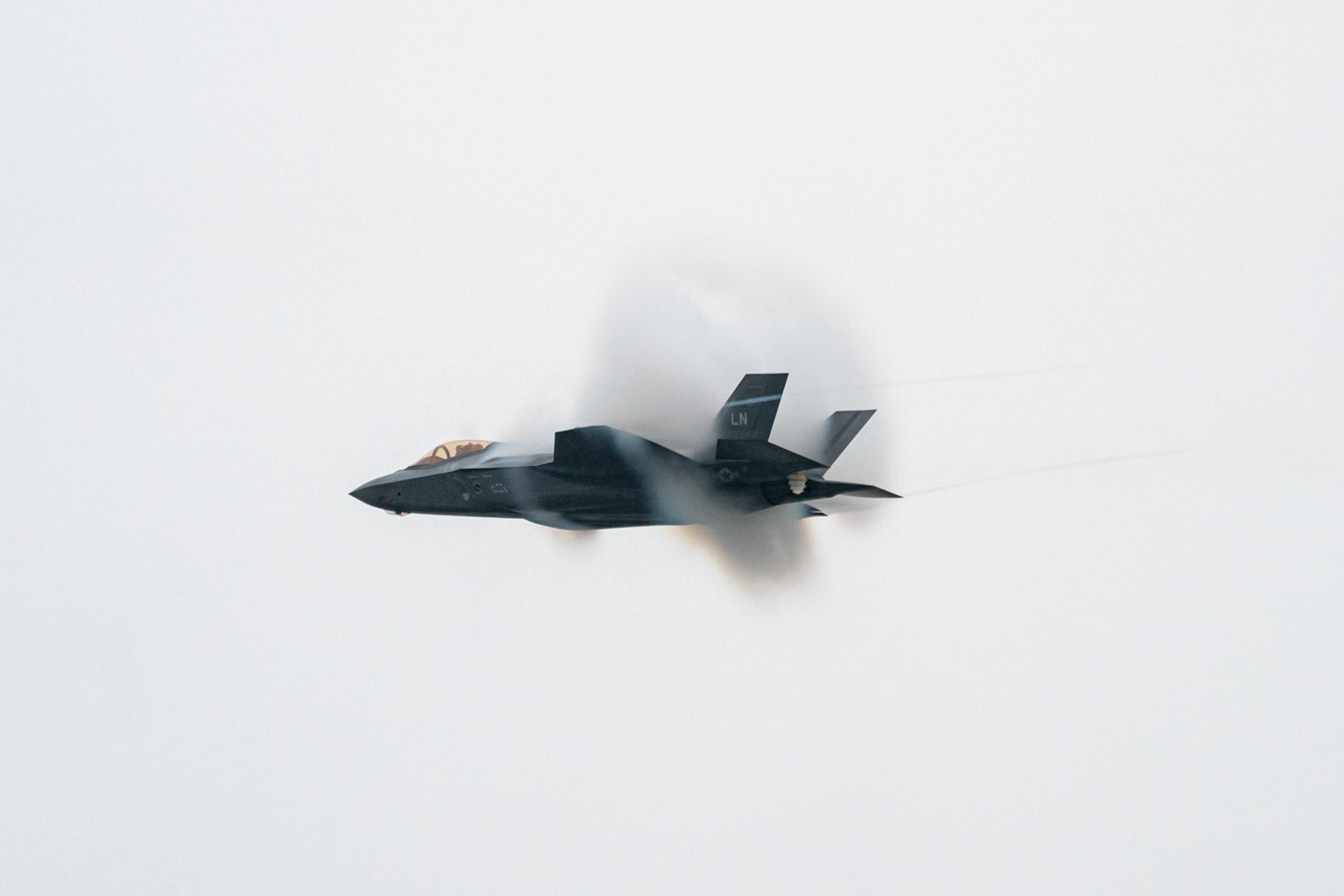 Stay tuned for lots more at the Paris Air Show, and be sure to follow TPG on Instagram for even more from France.