I've yet to meet — or raise — a young child who was overwhelmingly excited to go to ski school for the first (or second) time. I'm sure those kids exist, but let's just say that for a certain age bracket, tears at ski school are at least as common as runny noses.
With two daughters, we've had years of experience with various ski schools and private ski instructors in multiple countries, tried to teach them ourselves and have collectively spent more money in the process than I'd ever dare to total or say out loud.
Our goal wasn't just to teach them how to ski but to get them to love skiing, so it was worth the investment, but we did have some adventures in the process.
For us, getting young kids on skis has had mixed results that ranged from "Best ever, I love skiing!" to those aforementioned tears and even reports that included, "Um, your daughter ran away from ski school for a bit today."
As was common with many things we tried with our firstborn, I think we went "too much, too soon" with some ski-related activities.
That said, every kid is different, so what was too much for one kid may be just right for another. With over a decade of snowy highs and lows under our ski boots, here are my thoughts on the right age to start kids on skis.
Related: The best Colorado ski resorts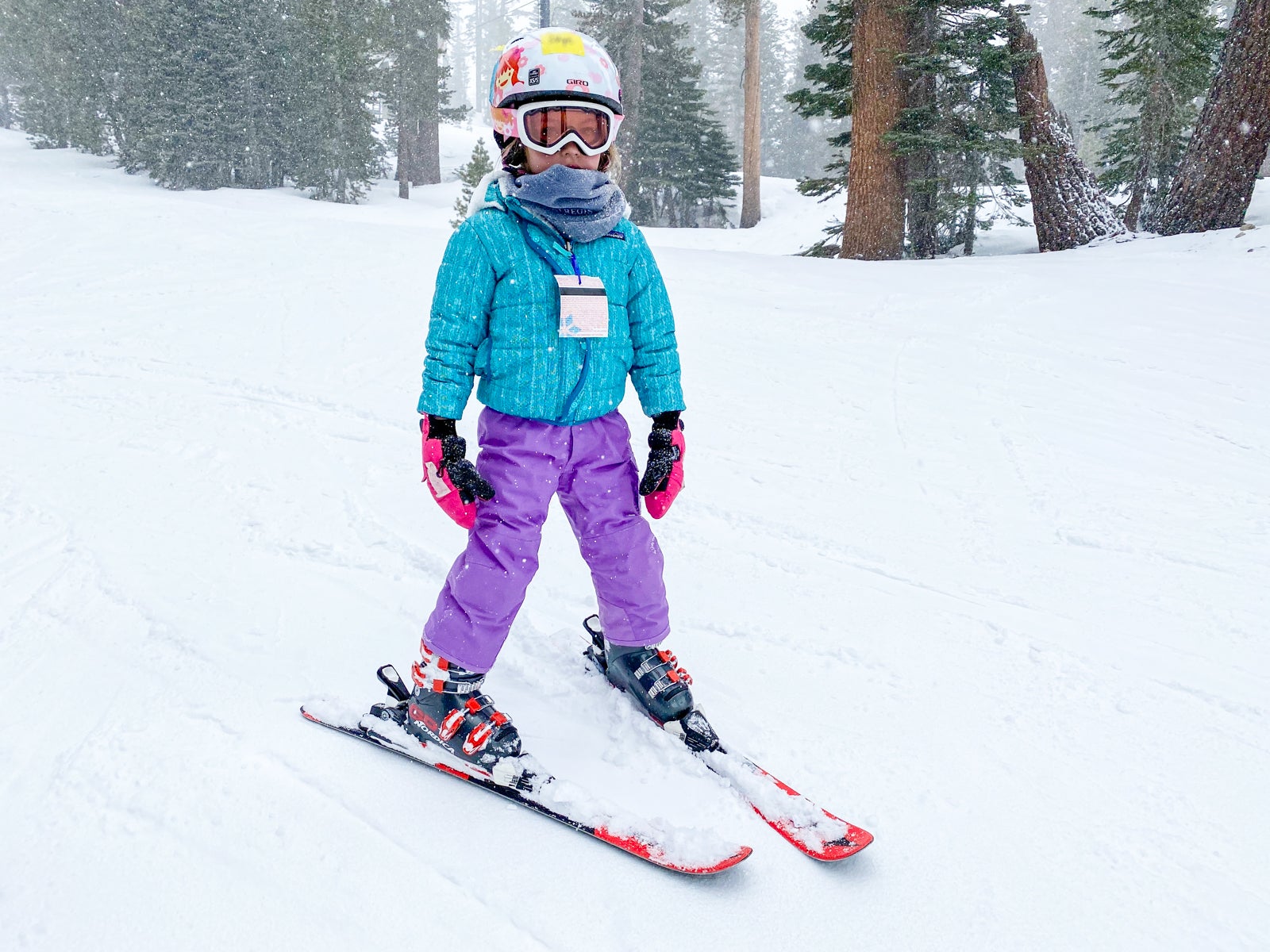 Ski school starts as young as 2 1/2 years old
While this had paused for a few seasons during the pandemic, many of the major mountains again offer child care for kids as young as 8 weeks. The actual ski school programs, where you strap skis on and get on the snow, have historically started for children around 3 years old. But increasingly, children as young as 2 1/2 are included in some hybrid ski-and-play programs.
I'd argue that the best ski school programs for those in the 2-to-4-year-old range are usually those that include a combination of indoor and outdoor time.
For example, Snowmass (in the Aspen, Colorado, area) has a program for 2 1/2-to-3-year-olds that gives them access to a private learning area right outside the indoor Treehouse play area. They spend one hour learning to ski each morning; otherwise, they are indoors having fun and some afternoon rest time.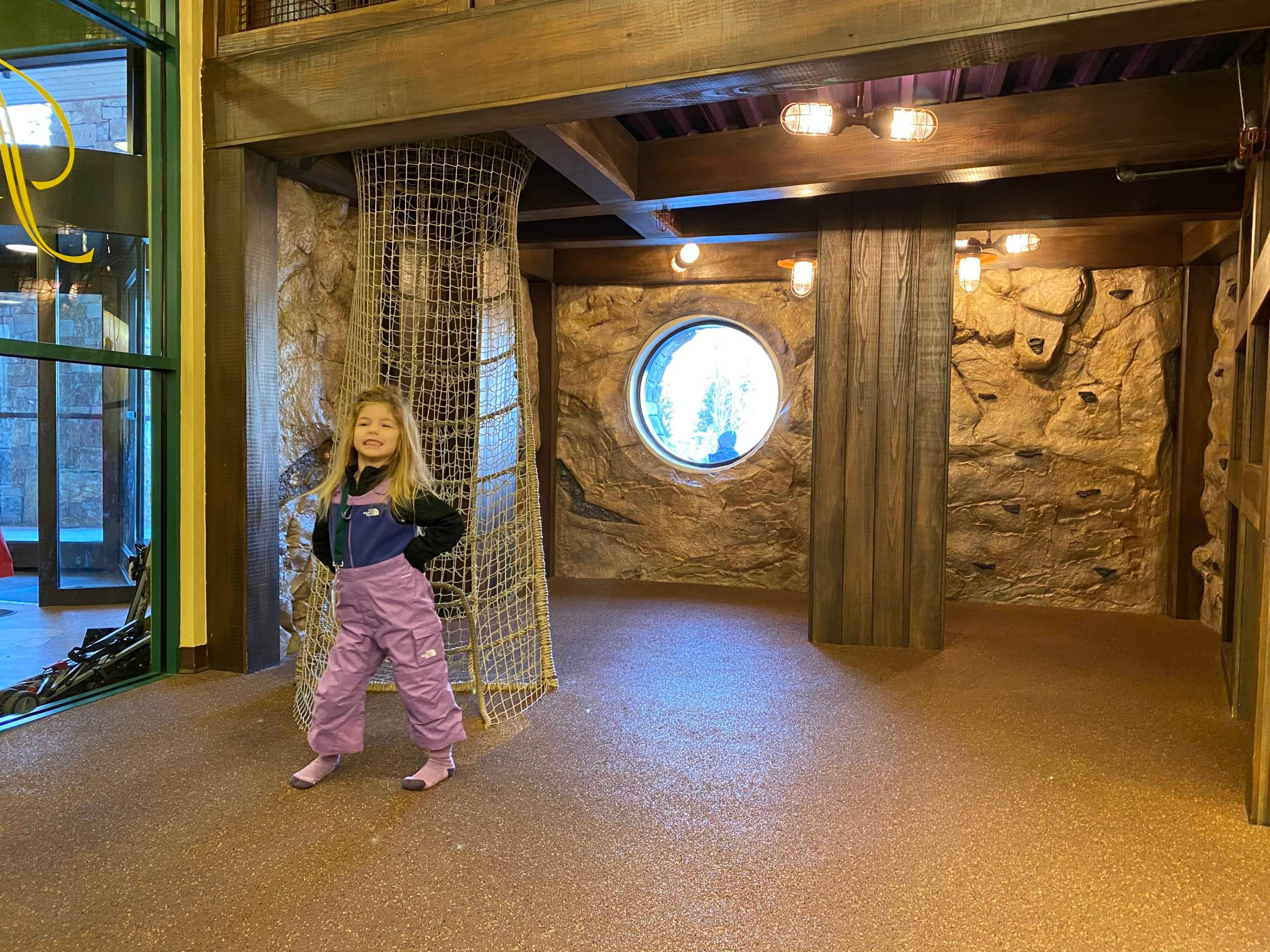 At Deer Valley in Utah, 3-year-olds can get a hybrid model that includes indoor playtime along with one hour of a private ski lesson.
Related: Planning a ski trip using points and miles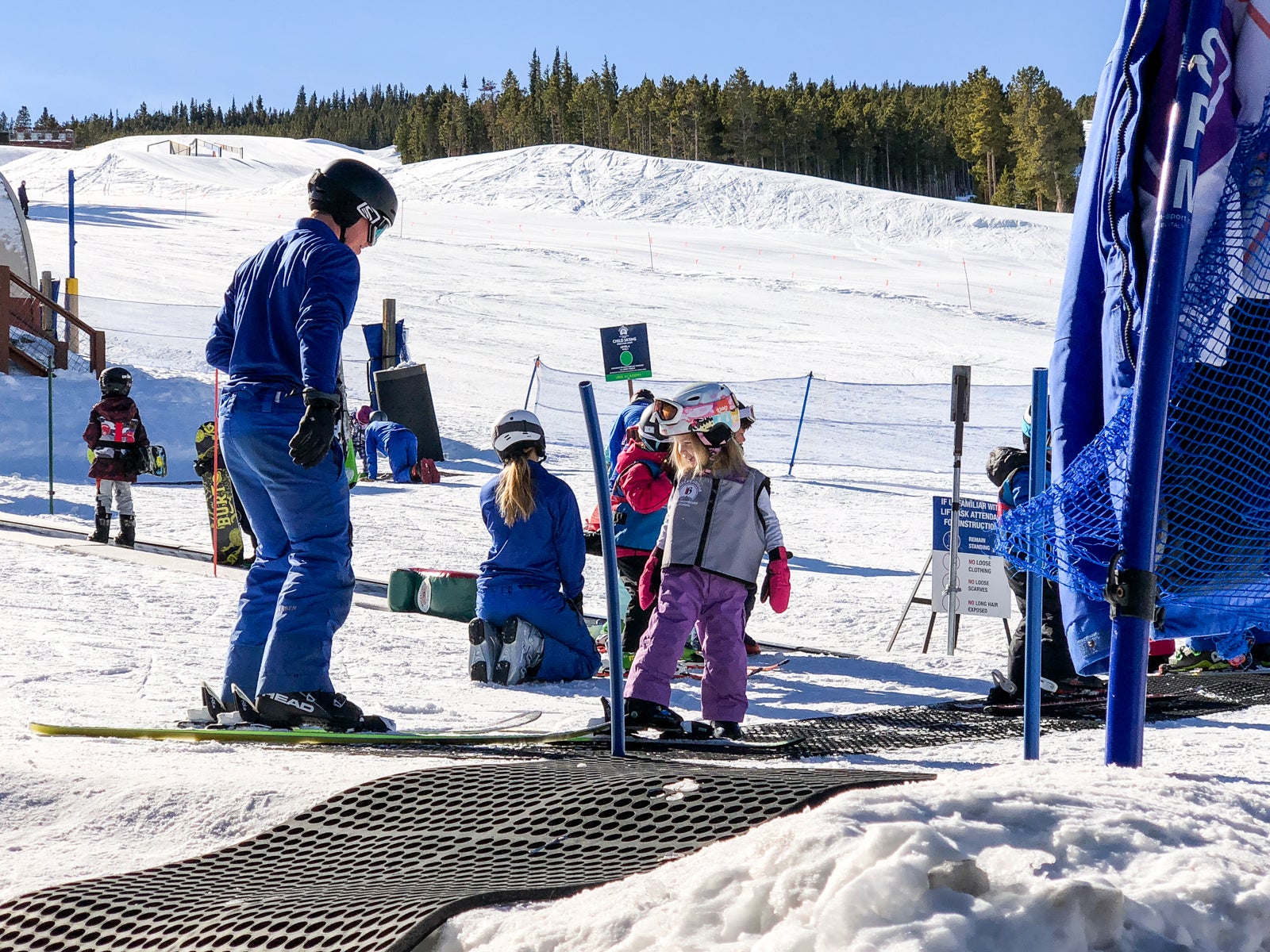 I've seen some very, very tiny kids who are probably no older than 2 years old whizzing down the mountain with their parents, but those kids have parents who ski far better than me — and they probably live near the mountain.
In other words, if you are a once-a-season ski family, I would recommend 100% ignoring the possibility of your 2 1/2-year-old actually skiing on their own. Honestly, even most 3- or 4-year-olds that only have one ski trip per year are probably not going to be really skiing, but that doesn't mean you should avoid any sort of ski instruction.
Related: Choosing the best annual ski pass
Avoid real ski school until your child is ready
In addition to the hybrid programs, many mountains offer child care (sometimes in cool settings like the previously mentioned Treehouse at Aspen Snowmass) for children until they are 5 or 6 years old, such as at the Playschool at Keystone in Colorado. With these solid non-ski options available, I highly recommend not rushing into actual ski school if your child is hesitant. Your 3-year-old may very well be ready and excited for ski school, but if that's not the case, don't try it.
Getting the privilege of learning to ski should be exciting for your kid and it's certainly going to be expensive for you. If your preschool-age kid isn't enthusiastic, skip the drama of all the gear and the cold weather and don't risk tainting his or her view of skiing.
Instead, opt for the mountain's child care option until your children are a little older and ready to learn the joys of skiing or boarding. (They may dislike child care away from you, too, but at least it's not skiing they are actively disliking.)
As eager-beaver parents, we pressed forward with ski school for our first daughter before we were sure was ready, and she really showed us who was boss when she ran away from ski school that day. We then turned to a very expensive private lesson on our next ski trip to counteract that experience.
If you truly believe your 3- or 4-year-old is ready for real outdoor ski school, make sure they are potty trained and able to get through the day successfully without a nap. Consider half-day options for these kids, too.
Related: How to enjoy a ski vacation as a non-skier
The magic ski age is around 5
Some kids learn to legitimately ski outside of the ski school magic carpet hill earlier than 5 years old, but, for the most part, those will be the local and more regular mountain visitors or just the naturally physically gifted kids who pick things up faster than average.
In general, the magic age for skiing is closer to 5 years old. If given the chance, and at least three consecutive days of learning, a kid around 4 1/2 to 5 years old may be able to get the basics of listening, turning, stopping and managing the lifts enough to get out of the ski school corral and onto the wide-open green runs.
For most once-a-year ski vacation kids, any lessons before that age are truly just for fun and to give them something to do while the parents and older siblings hit the mountain. That said, with private lessons (which are always worth pricing out as they can surprise you), both of my kids escaped the ski school corral at about 4 1/2 years old.
Related: Winter gear essentials for toddlers
If you can, private lessons are worth it
If you want to speed up the learning process once you think your kids are ready, you simply cannot beat private ski lessons. Fair warning: Private lessons can be painfully expensive. However, they are less painful than the time I tore my knee trying to teach my first daughter to ski on my own.
Most mountains offer either 1-on-1 private lessons or family lessons that keep the family together. A few years ago, we did a private family lesson option at Breckenridge in Colorado to keep the three youngest cousins (ages 3 to 6 years) together for a half-day of learning. This allowed them to be less anxious about ski school since they were all together, and it ended at noon, so they could then take an afternoon nap. They got many more practice runs in than they would have at ski school since the group was small.
That family private lesson was more expensive than ski school, but not by all that much when you factored in that three kids benefited.
Additionally, we've come out ahead before with a private lesson at Winter Park, Colorado, so don't discount the idea until you do all the math.
Related: Best credit cards for ski trips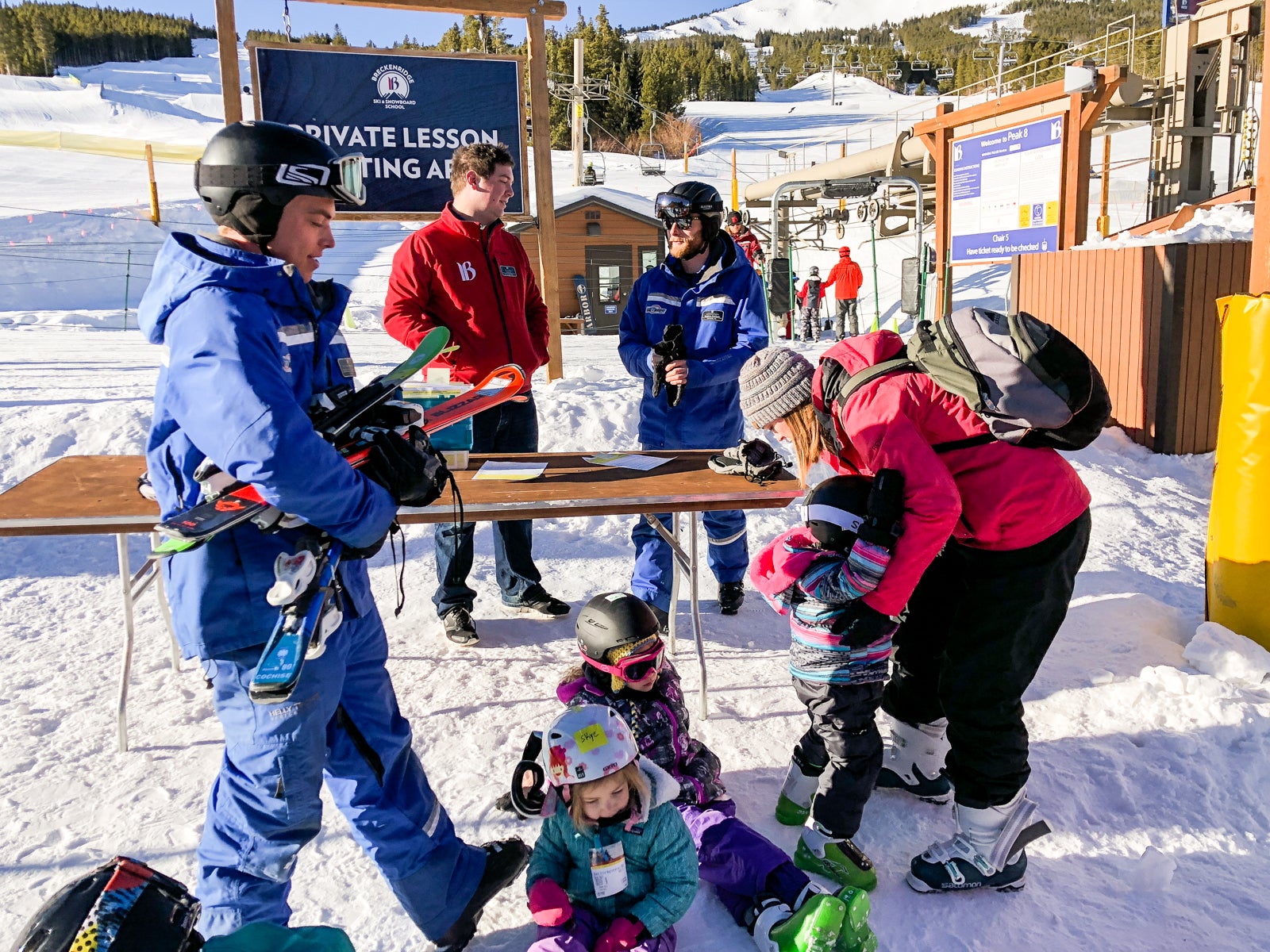 If a full-day private lesson is outside your budget (it can ring in around $800 to $1,000 at major mountains), don't despair.
A one-hour private lesson, such as at a smaller mountain we enjoyed in Maryland, can price around $100. Other mountains offer early morning or late afternoon discounted two-hour lessons, which might be the right amount of time for a younger skier.
Alternatively, small-group lessons with just three to five kids, such as those at Breckenridge and Beaver Creek in Colorado that combine the lower price of group ski school with more individualized attention and the same instructor each day, can be a good compromise.
In fact, this year, we lucked out at Beaver Creek when our 7-year-old was the only child in her Max 5 lesson, so we essentially got a private lesson for the price of a small-group lesson.
Related: These are the best ski resorts for families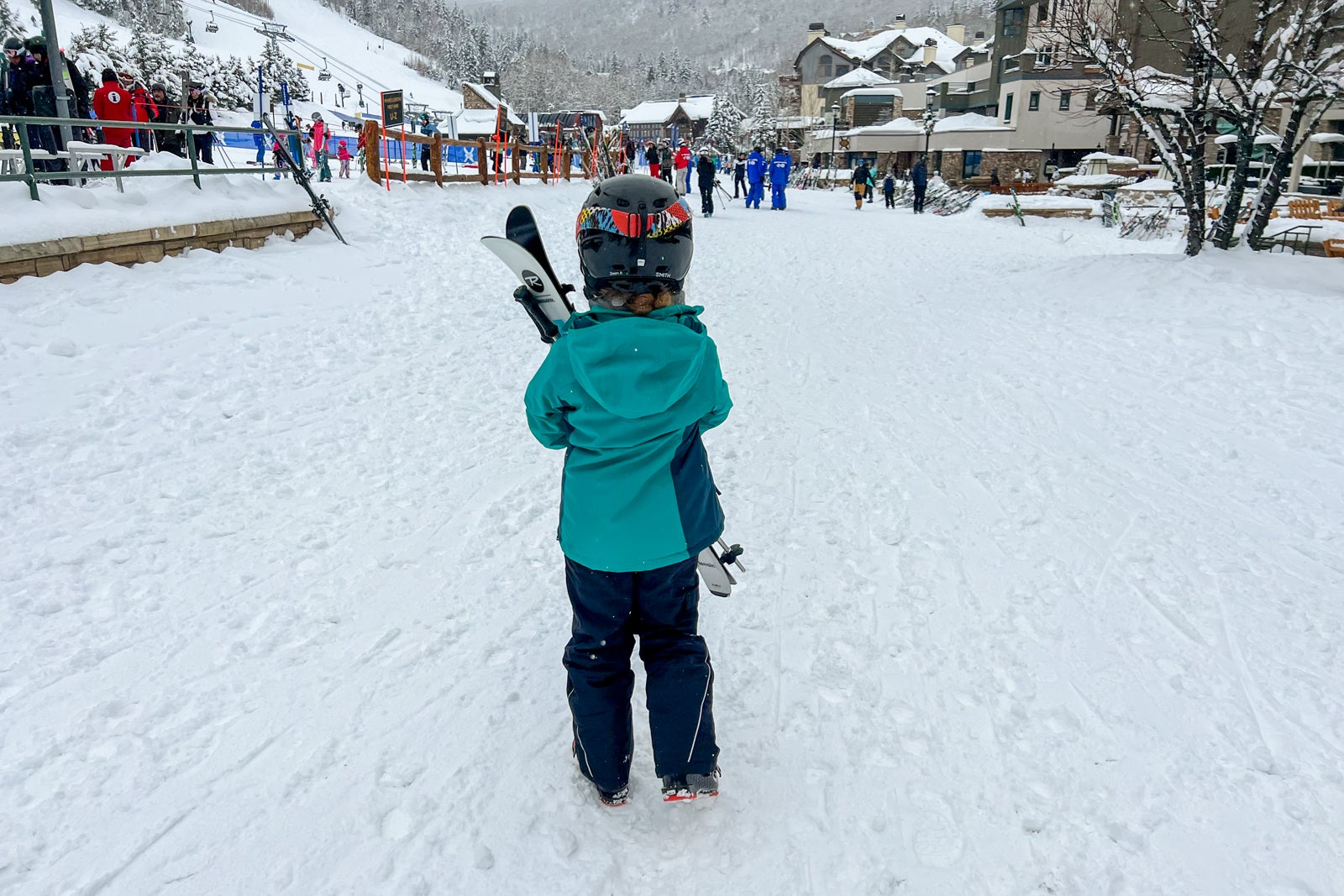 Bottom line
I know firsthand how it is to really want your little one to learn to love skiing as soon as possible.
But the reality is that just because ski school is available to very young children, it doesn't mean that all kids are necessarily ready to start skiing or even just being out in the cold all day without their parents at such a young age.
Many kids who just ski occasionally on vacation will be best served at those young ages of 2, 3 or potentially even 4 by on-mountain child care or in a program that combines both indoor play and some outdoor time on skis.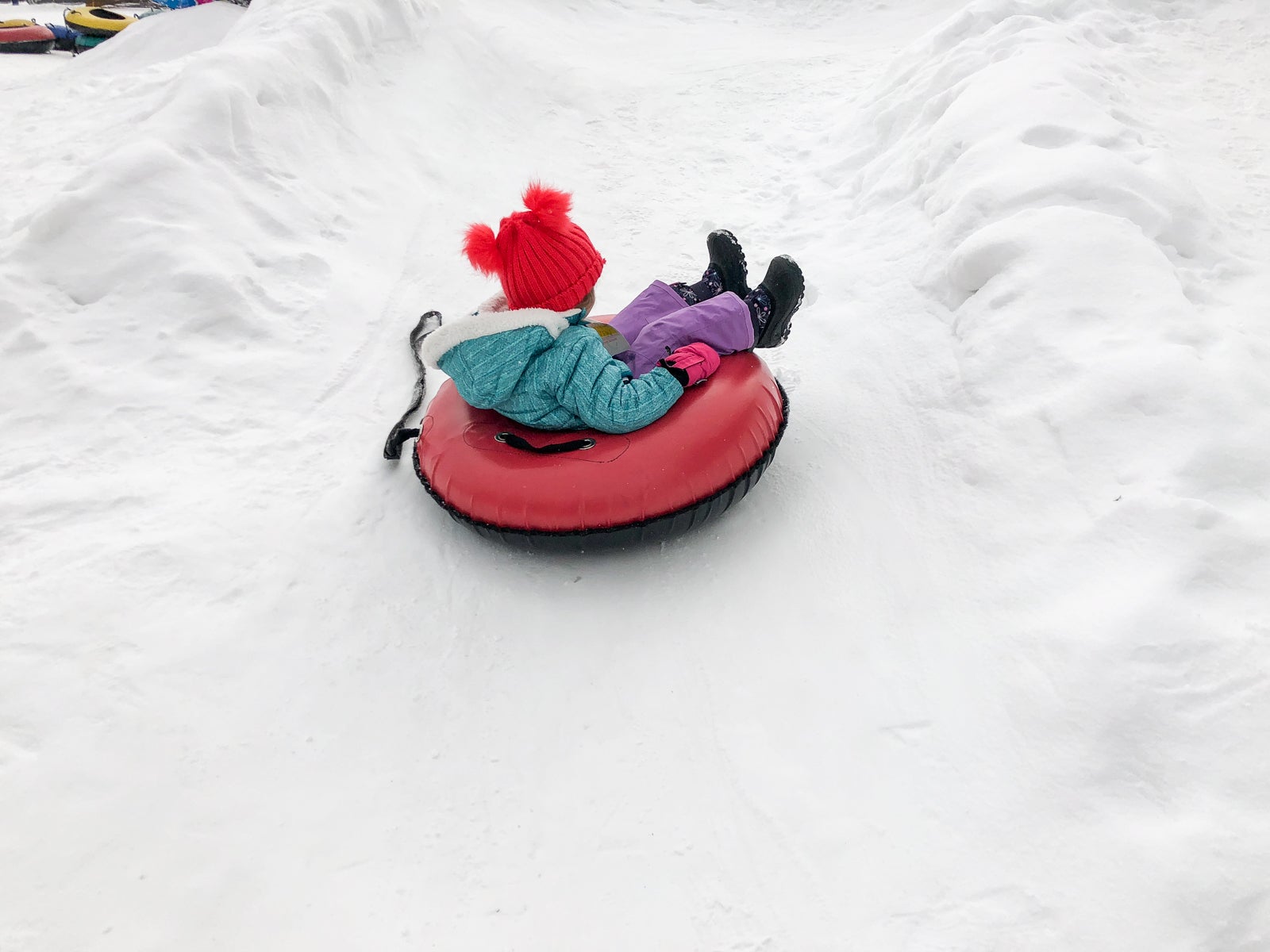 As kids cross the threshold to being at or close to kindergarten, the odds of success in ski school increase dramatically — even if they only go to the mountains once per year. Regardless of your choice, the most important elements at those young ages are that they have fun and stay safe.
Remember that kid of mine who ran away from ski school at 4 years old? She's now 13, skis black runs and loves the sport even though she lives in snow-free Texas.
The best age for skiing and ski school will vary from kid to kid, but if you are patient, you'll get to the powdery promised land.