We celebrate Latin America and its incredible hospitality year-round at TPG.
But we're especially singing praises during National Hispanic Heritage Month, celebrating the influence and contributions of Hispanic Americans to the United States.
We celebrate and laud all Latin American countries for their ongoing impact around the world, and we also look for any excuse to go to these countries to explore, make new friends and indulge in some of our favorite hotels on the continent.
Here are our favorite hotels in Latin America, whether you're looking for a last-minute trip or planning ahead for future travels.
Sofitel Legend Casco Viejo
Panama City, Panama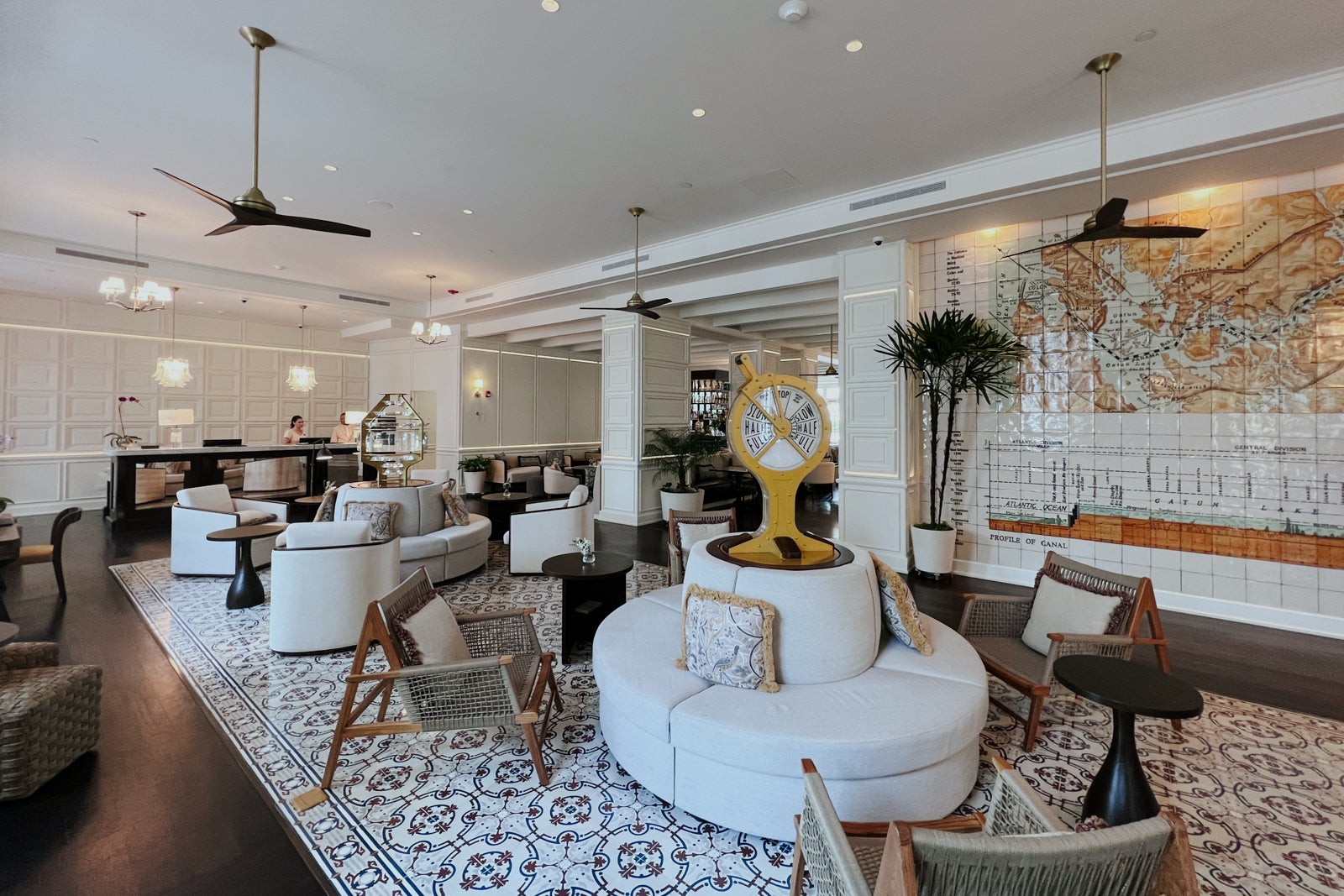 Panama's hotel scene took a monumental step forward this year with the opening of the Sofitel Legend Casco Viejo. The sprawling waterfront hotel is the product of a mammoth historical refurbishment in the city's most historic neighborhood. The service is friendly and attentive, the vibe is cooler than cool and the guest rooms and suites are decadent enough to make you never want to leave.
This being Sofitel, breakfast is served in Caleta, a French brasserie-inspired restaurant (though we recommend ordering room service to enjoy from your private balcony at least once), while you'll also want to head upstairs for rooftop cocktails and bites at Ammi.
Guest rooms and suites feature a mix of dark wood and bright upholstery with French doors that open to your balcony overlooking the water. (We loved our view that also looked out on the Panama City skyline.) The massive hotel pool is the ideal spot to cool off from the Panamanian sun (and enjoy a glass of Champagne from the nearby Pool Bar). But you'll want to book a treatment at the Sofitel Spa lest you need a massage or facial to address maybe a little too much fun in the sun. We're not judging.
Rates at the Sofitel Legend Casco Viejo start at $300 per night.
Copacabana Palace
Rio de Janeiro, Brazil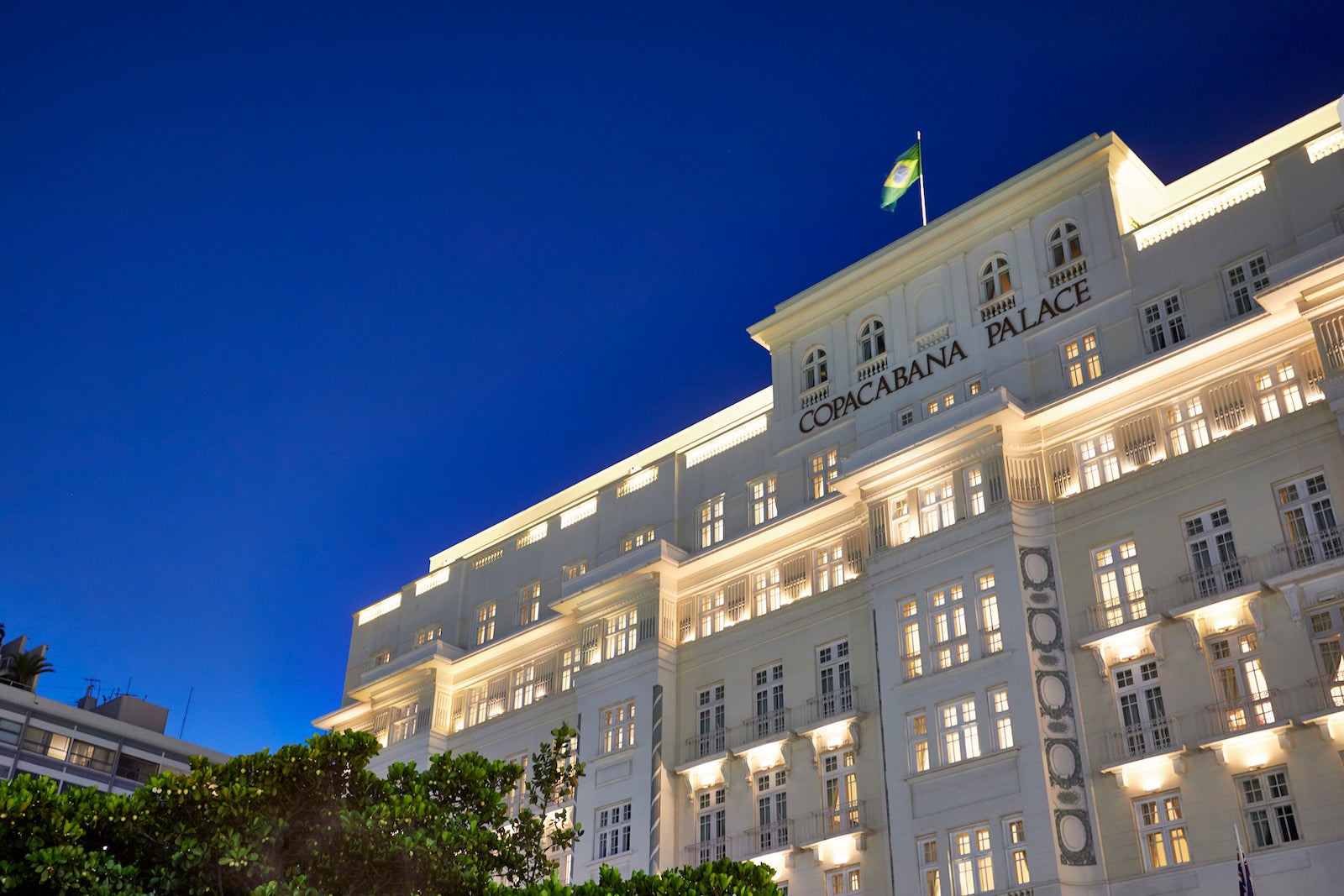 We've all wanted to be the girl from Ipanema, but being a guest at the Copacabana Palace isn't a bad consolation prize as far as trips to Rio de Janeiro go.
Rio's most iconic hotel is a city jewel with its pristine white facade (meant to resemble the resorts of Cannes) and has hosted global celebrities, dignitaries and royals since it first opened in 1923.
Its star may have briefly dimmed a few decades ago, but the Copacabana Palace under Belmond's influence is now as shiny as ever. The see-and-be-seen scene thrives at the Copacabana's pool, where sprawling back on a sun lounger with a cocktail is the ultimate in Rio relaxation. Guest rooms and suites are crisp and clean, and you'll certainly want to request one with an ocean view.
If you're looking for something a little more active with your stay, the rooftop tennis court is a great way to get some cardio in the sun. As for us, we'll be enjoying the decadent Pan-Asian at Mee, a Michelin-starred restaurant serving everything from omakase dinners to Malaysian curry. A little taste of France in decor, a little taste of Asia in cuisine — all in the heart of Rio. Somehow, it all works at the Copacabana Palace.
Rates at the Belmond Copacabana Palace start at $500 per night.
The Singular Patagonia
Patagonia, Chile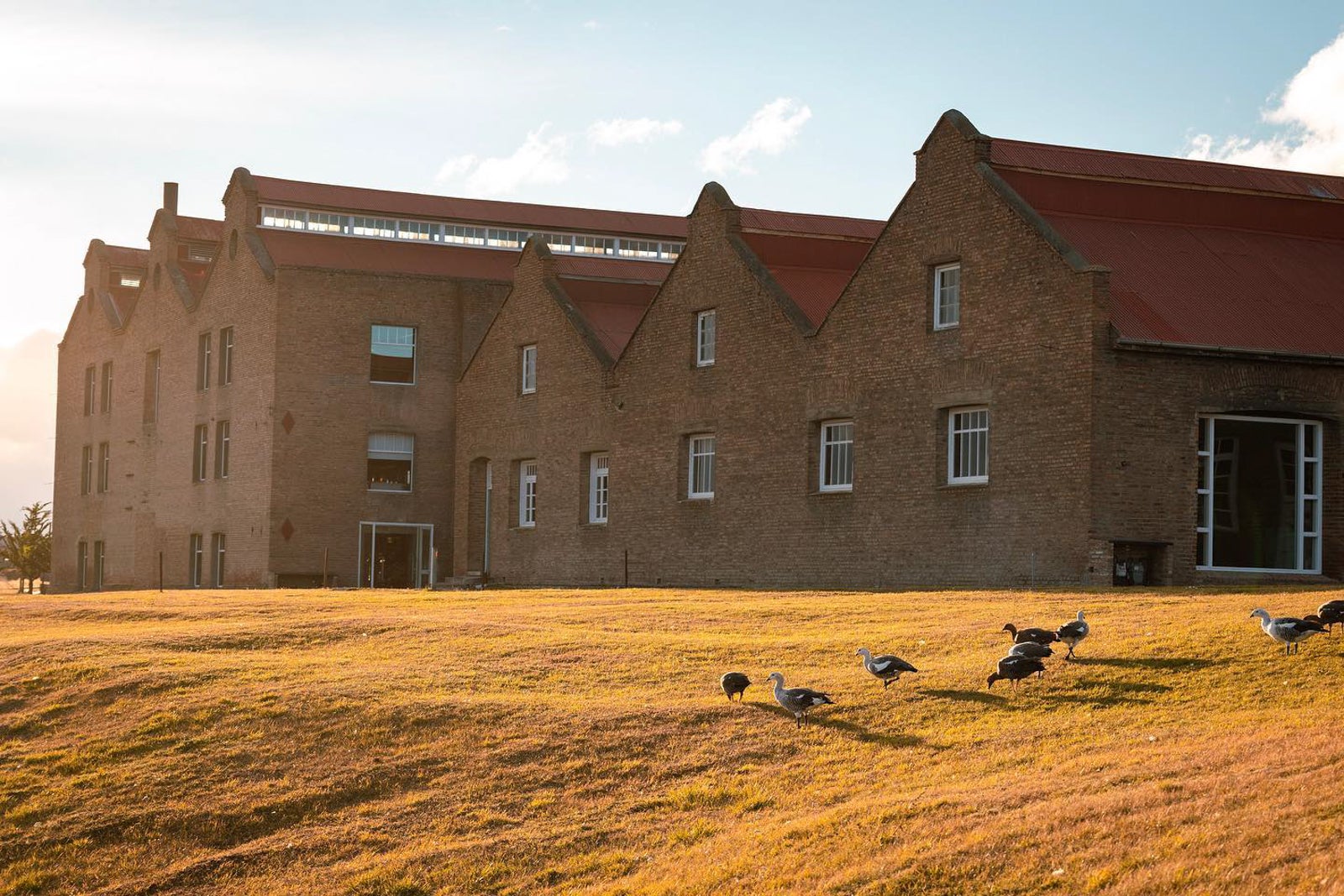 Heading to the end of the world doesn't mean sacrificing luxury — as long as you check in to the Singular Patagonia. The gorgeous hotel, tucked deep within Chilean Patagonia, occupies what was the Puerto Bories Cold Storage Plant, making this as much a museum as it is a place to catch up on rest and relaxation.
The mix of industrial decor (and operations — a funicular whisks you from the check-in area to the main part of the hotel) and remote tranquility make a stay at the Singular one where you'll leave feeling refreshed and rejuvenated.
The property features guest rooms and suites that are minimalist chic: The picture windows overlooking Ultima Esperanza Sound and the mountains beyond are the main attraction here, after all.
Following a day (or days) of hiking through Patagonia, you'll want to make sure you have a table at El Asador, one of the hotel's restaurants that features wood-fired cuts of lamb steak or rib eye as well as local vegetables. Fuel up before making your way to the next hiking trail.
Rates at the Singular Patagonia start at $460 per night.
Casa San Agustin
Cartagena, Colombia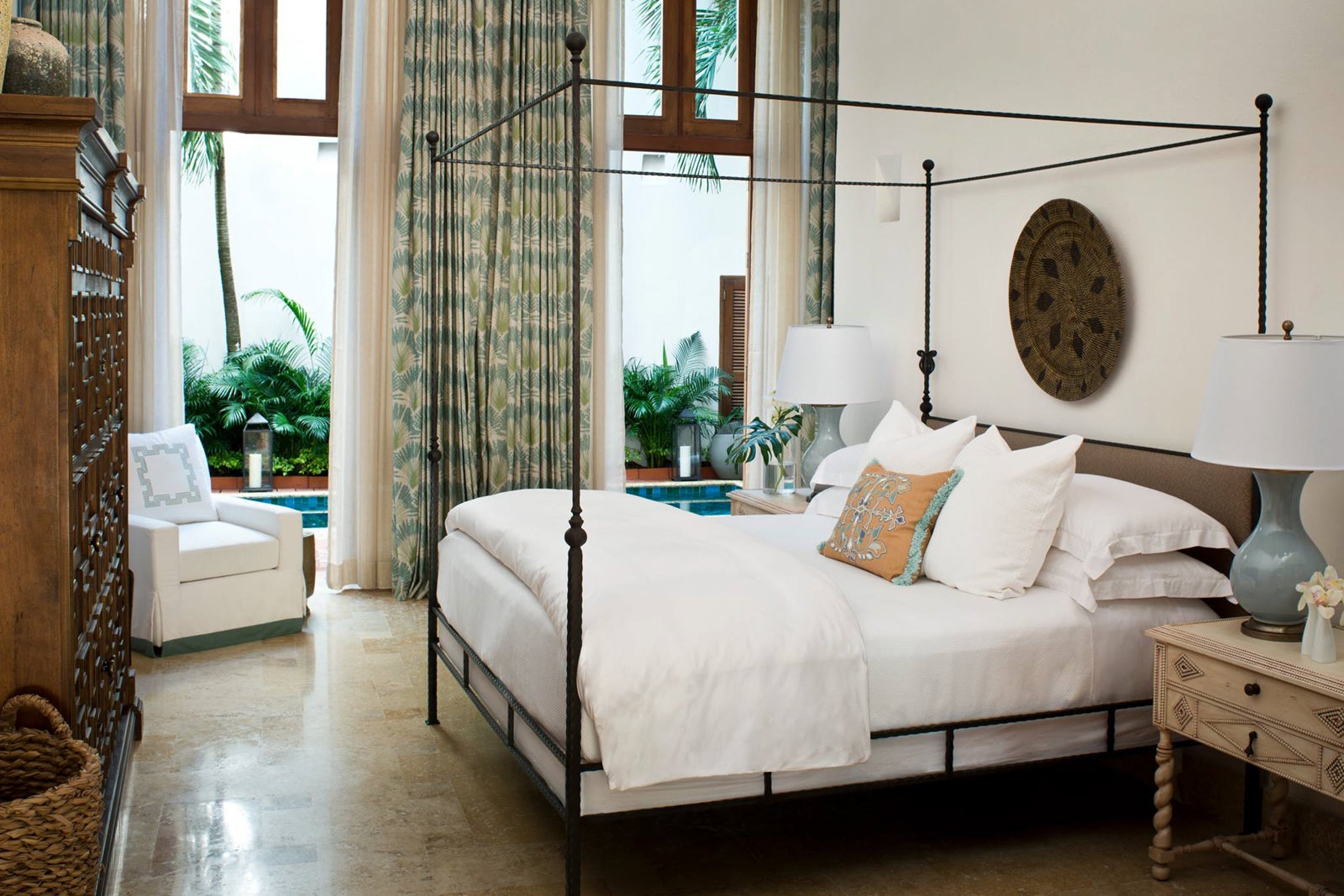 Cartagena's Old Town neighborhood features Casa San Agustin, a hotel built with a nod to history (a 300-year-old aqueduct is at the center of the hotel) while embracing serene Colombian style with wooden accents and a relaxing color scheme.
Service is friendly, and we love all the ways you can pass time at the hotel, from the rooftop solarium to beating the heat with complimentary tea or coffee in the library. Guest rooms are cozy with large picture windows and cream tiled floors, while balconies and bathrooms are decked out in marble and painted tiles.
Ceviche at Alma restaurant is the ultimate local treat, but so is a massage at the Aurum Spa. Don't forget to unwind after a day of exploring and pampering with a cool glass of something at the blue-tiled outdoor pool in the heart of the hotel.
Rates at Casa San Agustin start at $464 per night
Alvear Palace Hotel
Buenos Aires, Argentina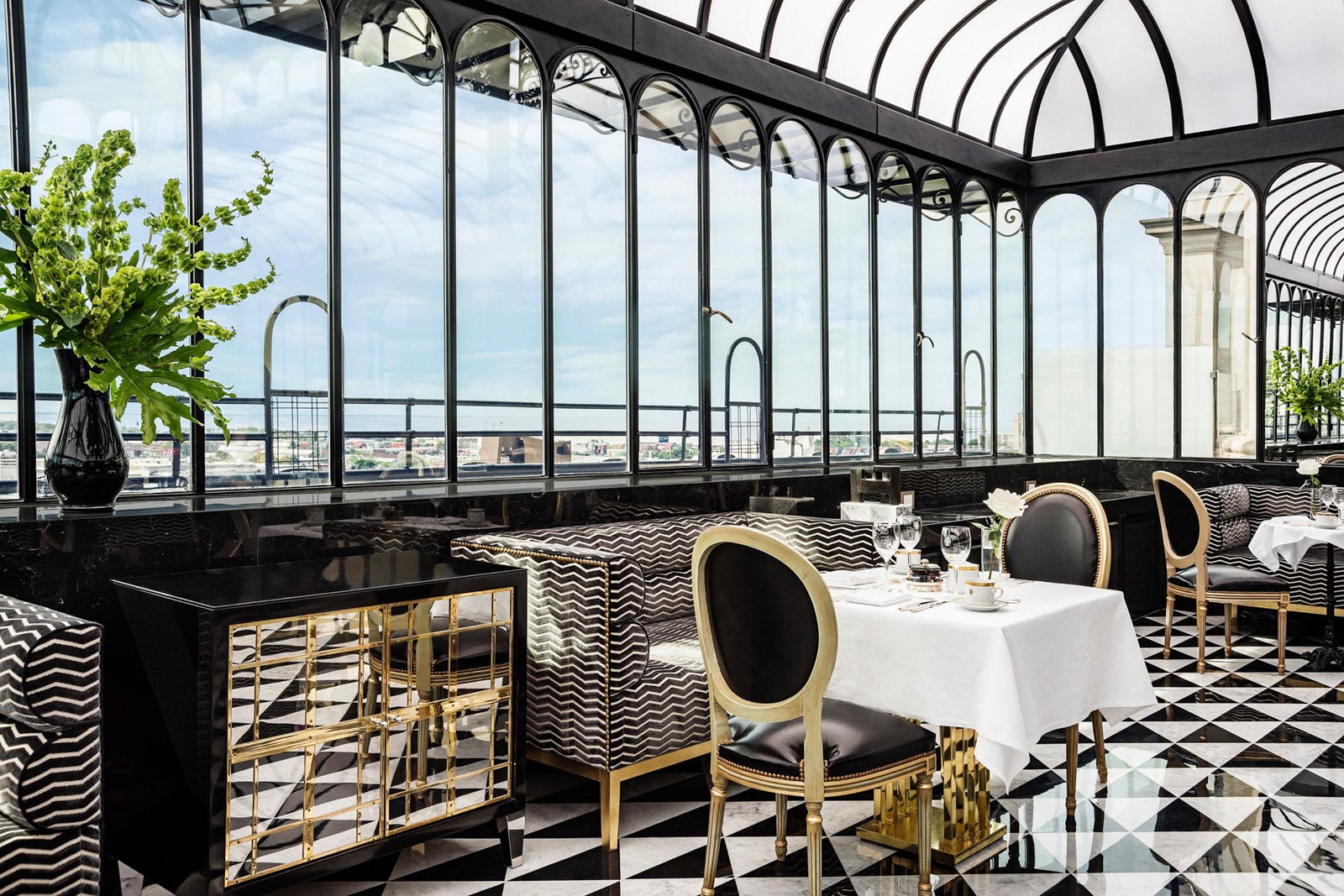 The first time I went to Buenos Aires, a taxi driver corrected me when I said it was also my first time to South America: "You didn't come to South America. You came to the Europe of South America," he said with a laugh. It's evident this is a correct assessment when you stroll into the European-influenced Alvear Palace Hotel in Buenos Aires.
The luxe property features furniture inspired by Louis XV and includes amenities by French fashion house Hermes. Guest rooms and suites include Egyptian cotton sheets, plush carpeting, chandeliers and classical furniture. Nestled in the posh Recoleta neighborhood of Buenos Aires, it's hard not to feel like a Louis (or any other royal, for that matter) when you slip between the high thread counts here.
The Alvear Afternoon Tea served in L'Orangerie, the hotel's atrium restaurant, is one of the more coveted happenings in Buenos Aires. Don't cry for me, Argentina, but we'll certainly be crying when it's time to check out here.
Rates at the Alvear Palace Hotel start at $550 per night.
JW Marriott El Convento Cusco
Cusco, Peru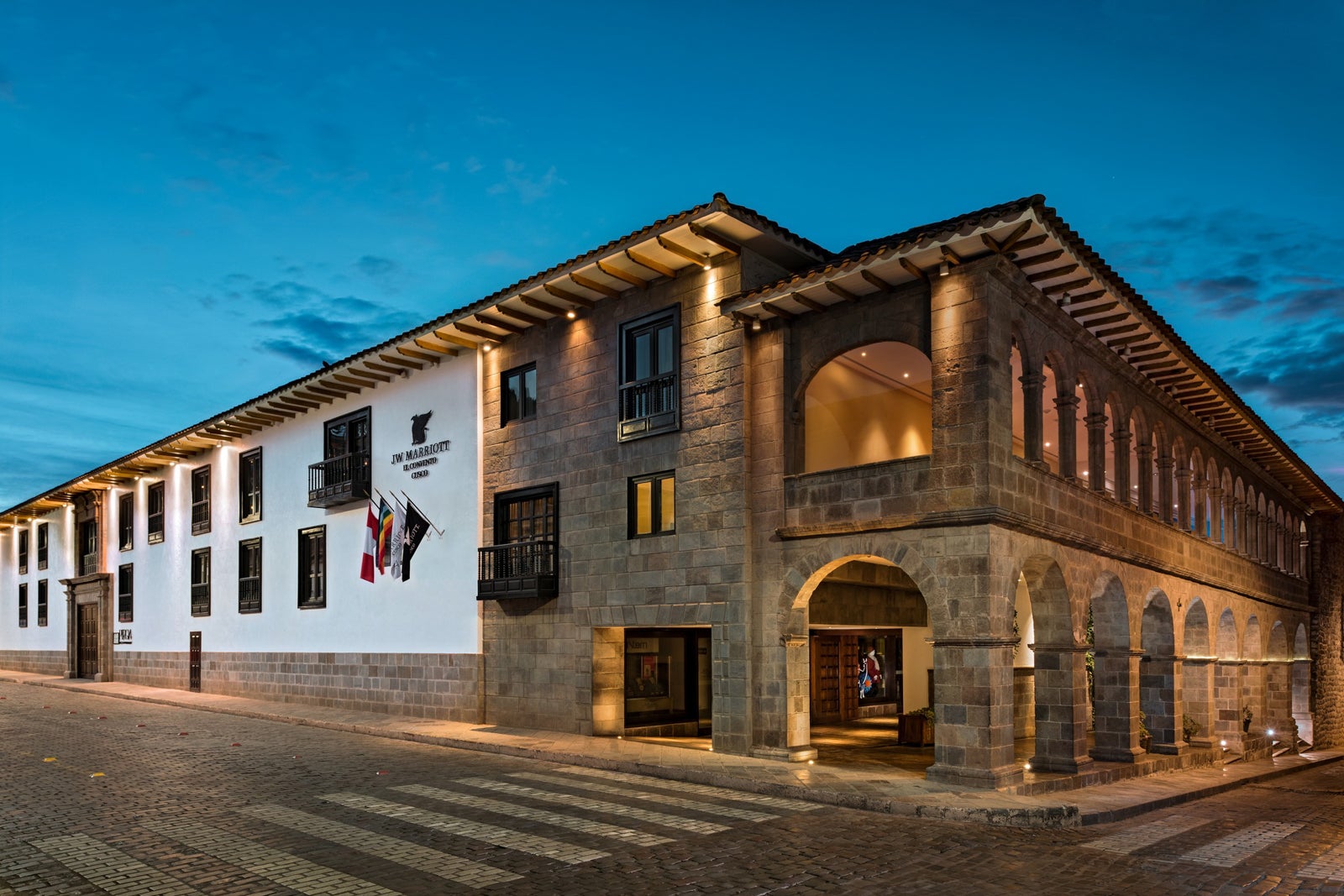 Luxe accommodations meet history in Cusco, Peru, at the JW Marriott El Convento Cusco, a hotel TPG named one of the best Marriott hotels in the world earlier this year. It might be a modern hotel, but the building it resides in dates to the 16th century, when it served as a convent. There are still design nods to its past thanks to colossal wooden front doors, soaring ceilings and stone archways.
Related: How to get to Machu Picchu
The on-site pool, steam room and sauna are the perfect place to unwind while the hotel also pumps in fresh oxygen to guest rooms upon request for those needing a little extra acclimation to the high altitude. Glamorous rooms, which feature marble bathrooms and deep soaking tubs, are a luxurious sanctuary for relaxation before venturing to the hotel's Qespi restaurant, which offers Peruvian cuisine like Pachamanca.
Rates at the JW Marriott El Convento Cusco start at $299, or 25,000 Marriott Bonvoy points, per night.
Sofitel Baru Calablanca Beach Resort
Bolivar, Colombia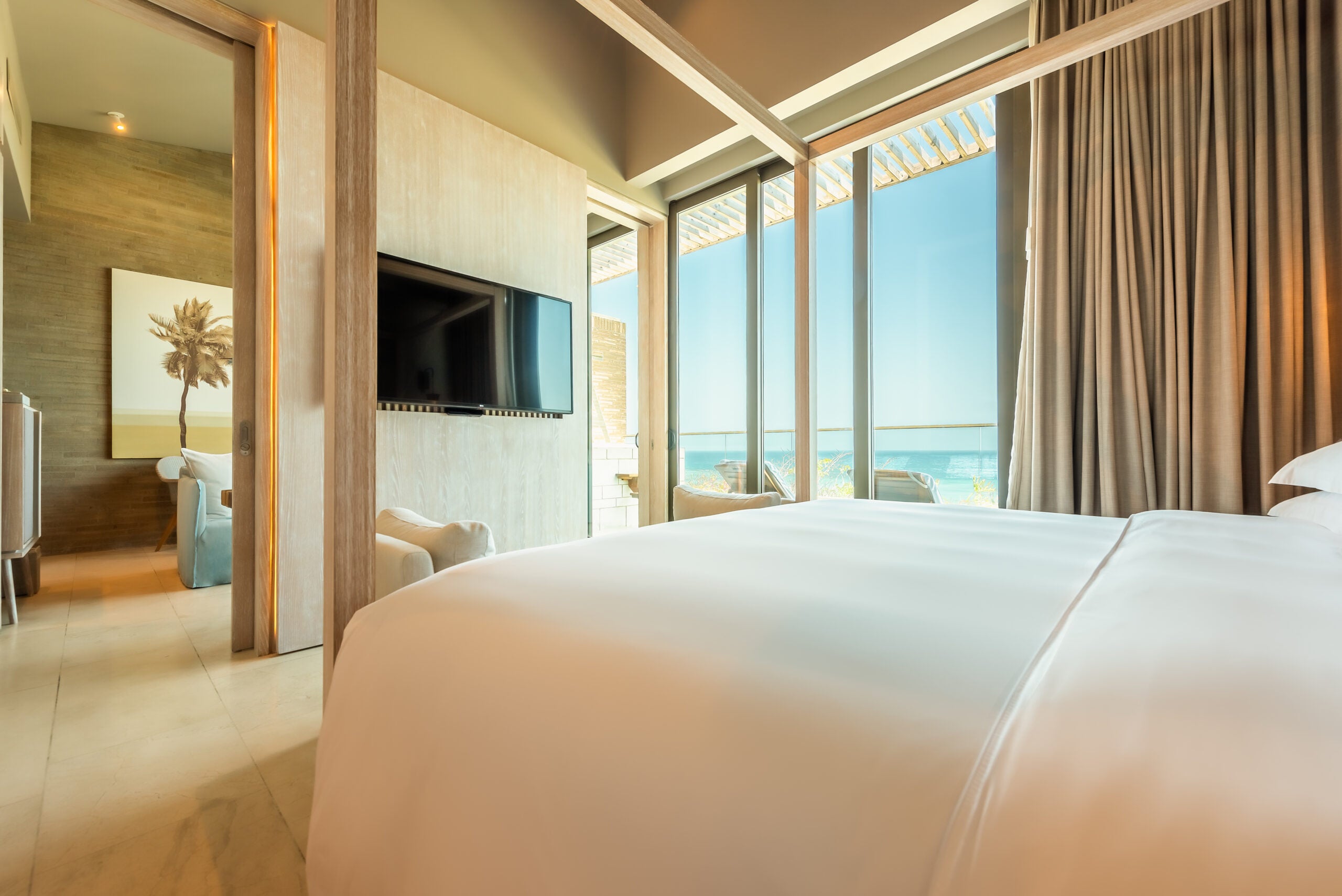 It's hard to find a more picture-perfect beach getaway than the Sofitel Baru Calablanca Beach Resort, less than an hour from Cartagena. Consider this a resort meant to impress, as a boat voyage from the Cartagena Nautical Club is the best — and buzziest — way to arrive at the resort.
Bright beach vibes permeate the resort, guest rooms and suites through a significant lean into stone, concrete and brighter wood as well as a neutral color palette. All rooms and suites feature private balconies or suites, but consider a splurge to one with a hot tub, too. The resort is also popular with families thanks to its Family Suites as well as an array of locally inspired activities, from visits to the national aviary to coffee tastings and braid workshops.
The resort's pools are steps from the luxe, sandy shores of the beach — blending nature and a luxurious place to unwind in the most decadent delivery.
Rates at the Sofitel Baru Calablanca Beach Resort start at $302 per night.
Condesa DF
Mexico City, Mexico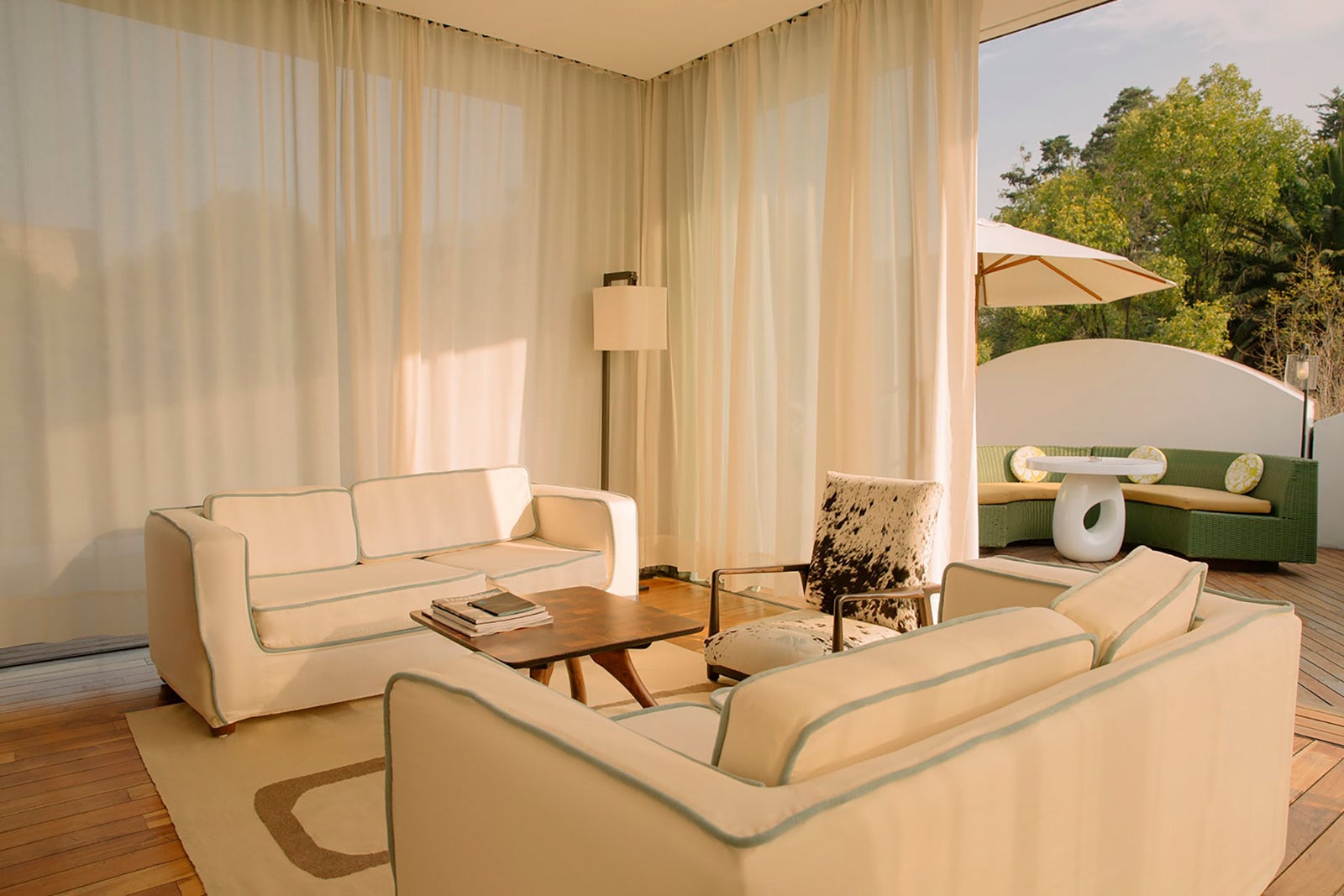 Trendy al fresco is the name of the game at Condesa DF, part of Marriott's Design Hotels collection and a chic Mexico City mainstay popular with locals thanks to its outdoor eateries like the Mexican-French fusion El Patio or the Japanese-focused La Terraza.
Located in the city's European-influenced La Condesa neighborhood, Condesa DF features views of Parque Espana, and guests should splurge on a room or suite with an outdoor balcony for more indoor-outdoor vibes to go with the breezy design aesthetic of bright upholstery accented with the occasional wood paneling.
One can't help but feel like Condesa DF, which opened in 2005, may have been an inspiration for Ian Schrager's Edition partnership with Marriott, which launched three years later. That's not a bad thing for this buzzworthy property in one of Latin America's most bustling cities.
Rates at the Condesa DF start at $400, or 41,000 Marriott Bonvoy points, per night.
Related reading: