Last Thursday, Virgin Atlantic joined SkyTeam. Now, without notice, the airline has updated the award chart for one of its non-alliance sweet spots — using Virgin Atlantic points on ANA, as Thrifty Traveler first reported.
Long thought of as the best use of Flying Club points, Virgin Atlantic will now charge you more points to book ANA's long-haul first class, a devaluation that we long feared was coming but nevertheless hurts — especially with no warning or direct communication to members.
Thankfully, economy and business-class award rates remain the same, as do those on shorter ANA flights to select destinations in Asia.
Here's a look at the changes. Note the prices that follow are for round-trip flights:
| | | | |
| --- | --- | --- | --- |
| Destination | Economy | Business | First |
| Japan | 15,000 (no change). | N/A. | N/A. |
| South Korea | 18,000 (no change). | 35,000 (no change). | 50,000 (no change). |
| China, Guam, Hong Kong, the Philippines and Taiwan | 23,000 (no change). | 45,000 (no change). | 60,000 (no change). |
| Malaysia, Myanmar, Singapore, Thailand and Vietnam | 40,000 (no change). | 65,000 (no change). | 105,000 (+23%). |
| Hawaii, India and Indonesia | 45,000 (no change). | 70,000 (no change). | 90,000 (+28%). |
| Australia, Canada and Western U.S. | 60,000 (no change). | 90,000 (no change). | 145,000 (+32%). |
| Europe, Mexico and Central and Eastern U.S. | 65,000 (no change). | 95,000 (no change). | 170,000 (+42%). |
Bear in mind that ANA award space in premium cabins is notoriously scarce, but for those longer first-class flights, it'll now be pricier to book when you can find inventory.
Related: The ultimate guide to ANA first class
Our take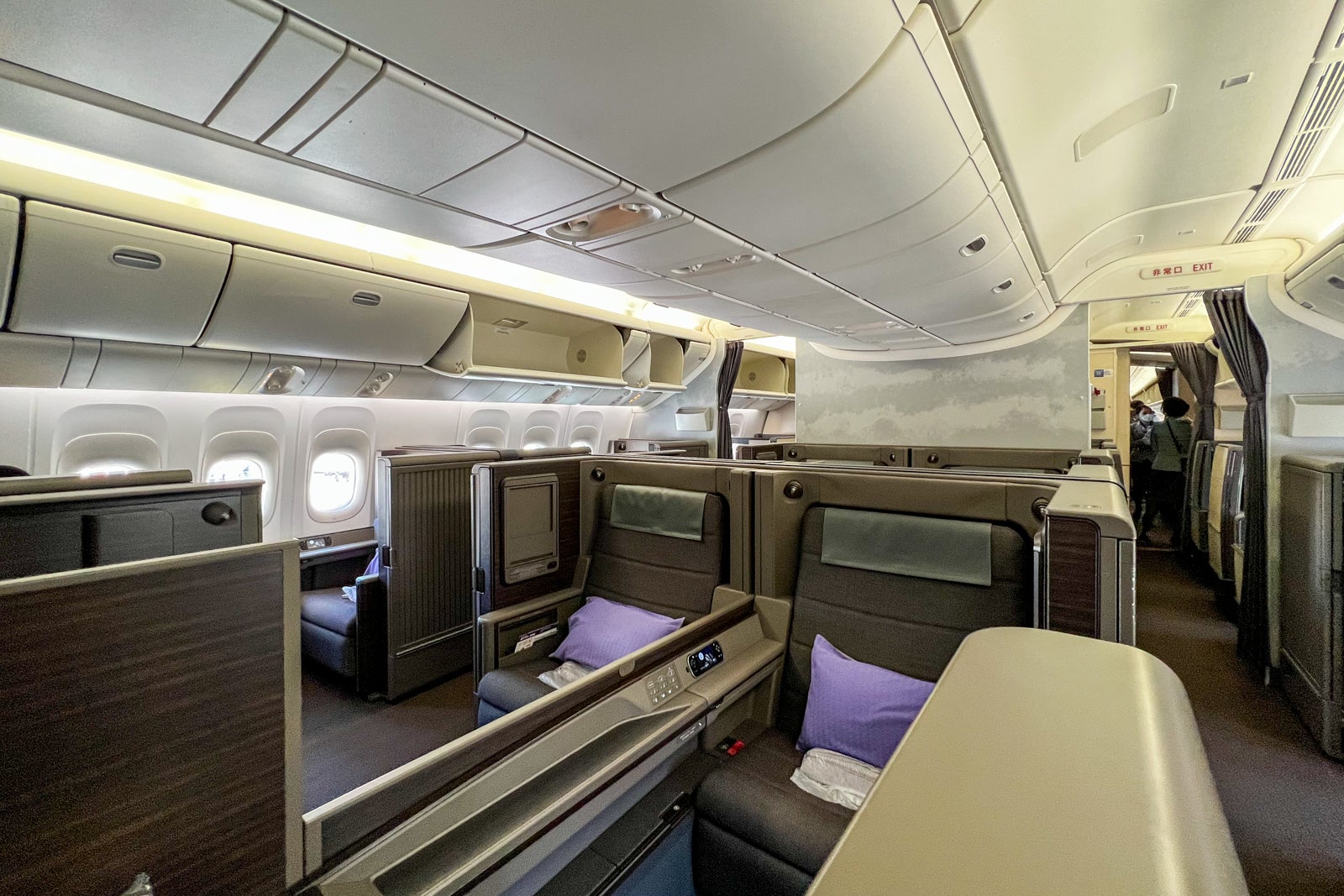 Any increase in award rates is bad news, and for many Americans, first class will now cost 42% more than before the airline joined SkyTeam.
That said, we're relieved that business-class awards aren't affected (yet), and even with the increase, first-class is still a good deal. On flights from the Central and Eastern U.S. to Japan, you'll now have to spend 85,000 points each way. While that might be tough to swallow, consider the following rates for these exact same awards through other partner programs:
In addition, Virgin Atlantic is currently running a 30% transfer bonus from Capital One and Citi ThankYou Rewards. If you can find award space, you're effectively locking in award space for 66,000 transferable points each way.
Meanwhile, at 45,000 points one-way (or 35,000 points if you use the transfer bonus), first-class award rates from Hawaii to Japan are still bargains as well.
Finally, as a reminder, these tickets can't be booked online. You must book all ANA awards with Virgin Atlantic over the phone.
Related: Feels like first class: Flying ANA The Room business class from LA-Tokyo
Bottom line
A week after joining SkyTeam, Virgin Atlantic has increased long-haul ANA first-class redemptions without notice to its members — by nearly 42% in certain cases. While we haven't seen any changes to business-class award rates, we'd recommend booking these premium-cabin awards soon, just in case adjustments are in the works.
The airline is currently running transfer bonuses from Captial One and Citi, but before making the nonrefundable transfer, be sure to find award space and confirm that the Virgin Atlantic agent has access to it.