MSC Cruises sails beautiful new ships from U.S. home ports, but its inviting sun decks can be crowded, and you're likely to encounter queues for dinner reservations and guest services.
The trick to creating a more luxurious experience on this big-ship cruise line is to book a stay in the line's Yacht Club. This upscale enclave within MSC Cruises' larger ships offers guests more spacious accommodations, butler service, and dedicated restaurants and lounges — even coffee delivered to your room each morning, just the way you like it.
Because of the Yacht Club, MSC can offer an inviting experience for cruisers who like big-ship cruising but who crave more elevated accommodations, dining and amenities. MSC Cruises was one of the first lines to introduce this ship-within-a-ship concept, along with Norwegian Cruise Line. Now other popular cruise lines, such as Royal Caribbean, have adopted it as well.
The Yacht Club section on several of MSC Cruises' ships offers gated access to semi-private dining, butler service and more, but it comes at a price. Find out how much you can expect to pay and what you'll get for your money.
For more cruise news, guides and tips, sign up for TPG's cruise newsletter.
What are the MSC Yacht Club perks?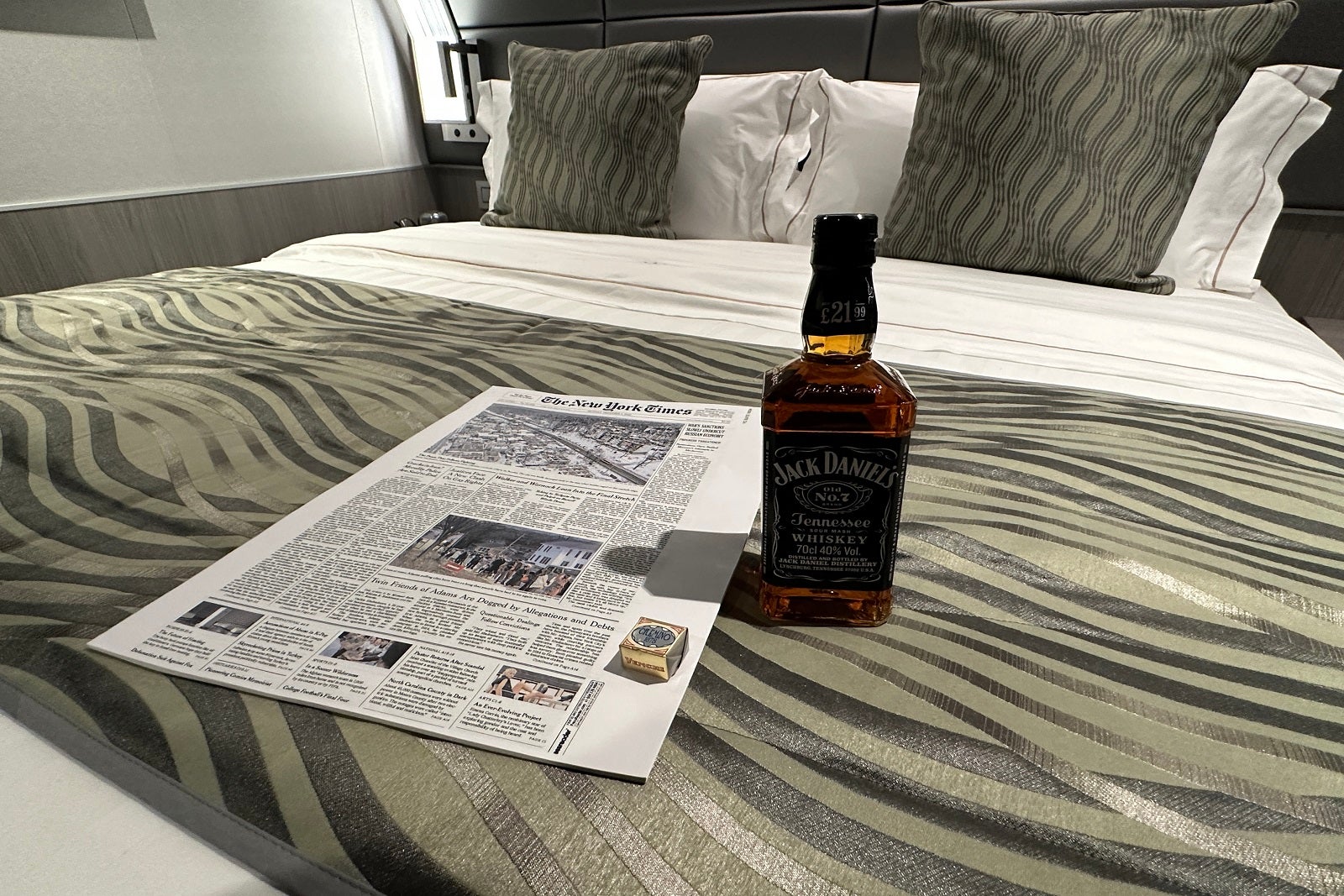 All stays in the Yacht Club include priority check-in and check-out; priority disembarkation and boarding on shore excursions days; free premium alcohol and Wi-Fi packages; a bathrobe and slippers; complimentary access to the Aurea Spa thermal suite; 24-hour concierge and butler services (dining and spa reservations, unpacking and repacking, morning coffee delivery, etc.); free daily in-cabin newspaper of your choice, delivered; and the ability to change your cruise one time without penalty.
Yacht Club cruisers are also entitled to discounts of 10% on spa treatments, 20% on specialty dining packages and 40% on spa packages.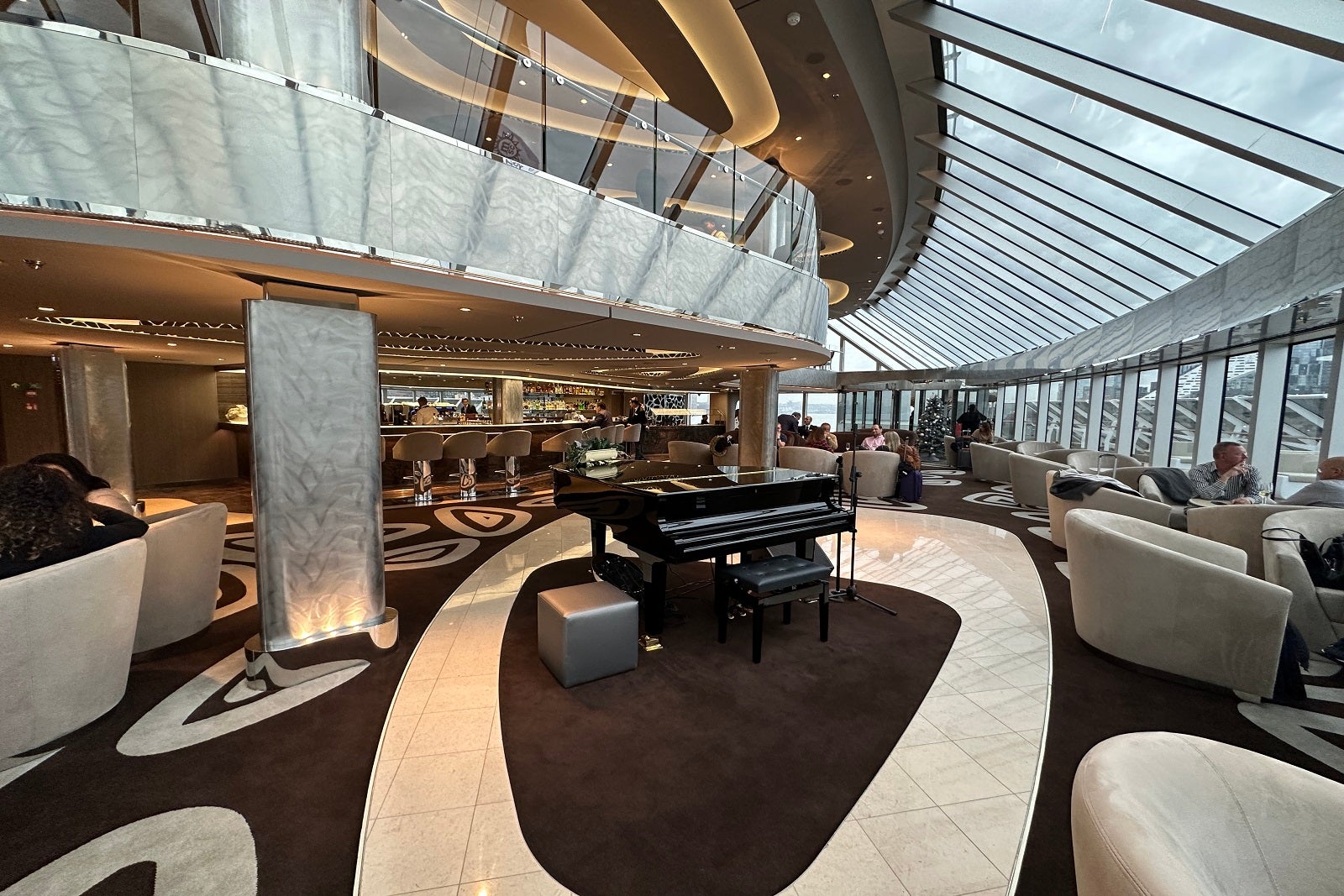 In addition, passengers booked in the Yacht Club will have access to their own dedicated bar, lounge and restaurant, as well as a semi-private outdoor bar, pool and hot tubs, all on an exclusive sun deck. When ships dock at the line's private island, Ocean Cay Marine Reserve, Yacht Club passengers have private beach and restaurant access.
In their cabins, Yacht Club cruisers will find a pillow menu, memory foam mattresses, high-quality linens, bathrooms with marble floors, a specialty coffee maker, complimentary open mini-bar access, one gratis bottle of spirits of your choice, free one-time snacks, 24-hour room service, and nightly turn-down chocolates from Venchi, an Italian chocolatier that partners with the cruise line.
Which MSC cruise ships have the Yacht Club?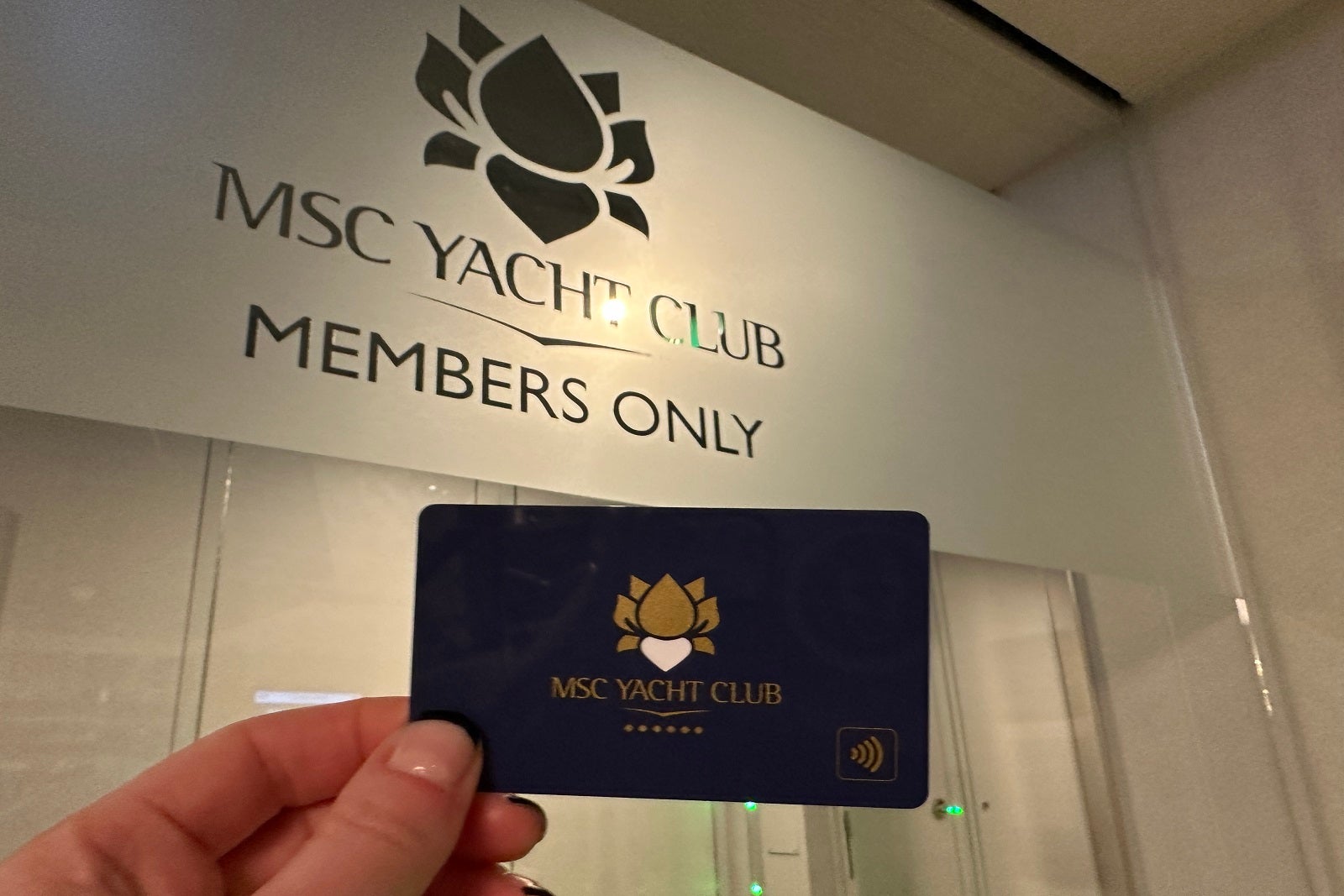 Thirteen ships in the MSC Cruises fleet have the Yacht Club on board:
MSC Bellissima.
MSC Divina.
MSC Fantasia.
MSC Grandiosa.
MSC Meraviglia.
MSC Preziosa.
MSC Seaside.
MSC Seaview.
MSC Splendida.
MSC Virtuosa.
The line's upcoming vessels, MSC Euribia (2023) and MSC World America (2025), will also have the Yacht Club.
The largest Yacht Club in the fleet is on MSC World Europa, offering 152 suites. The second-largest is found on the line's two Seaside EVO-class ships, MSC Seashore and MSC Seascape, which each have 131 suites.
MSC Yacht Club cabins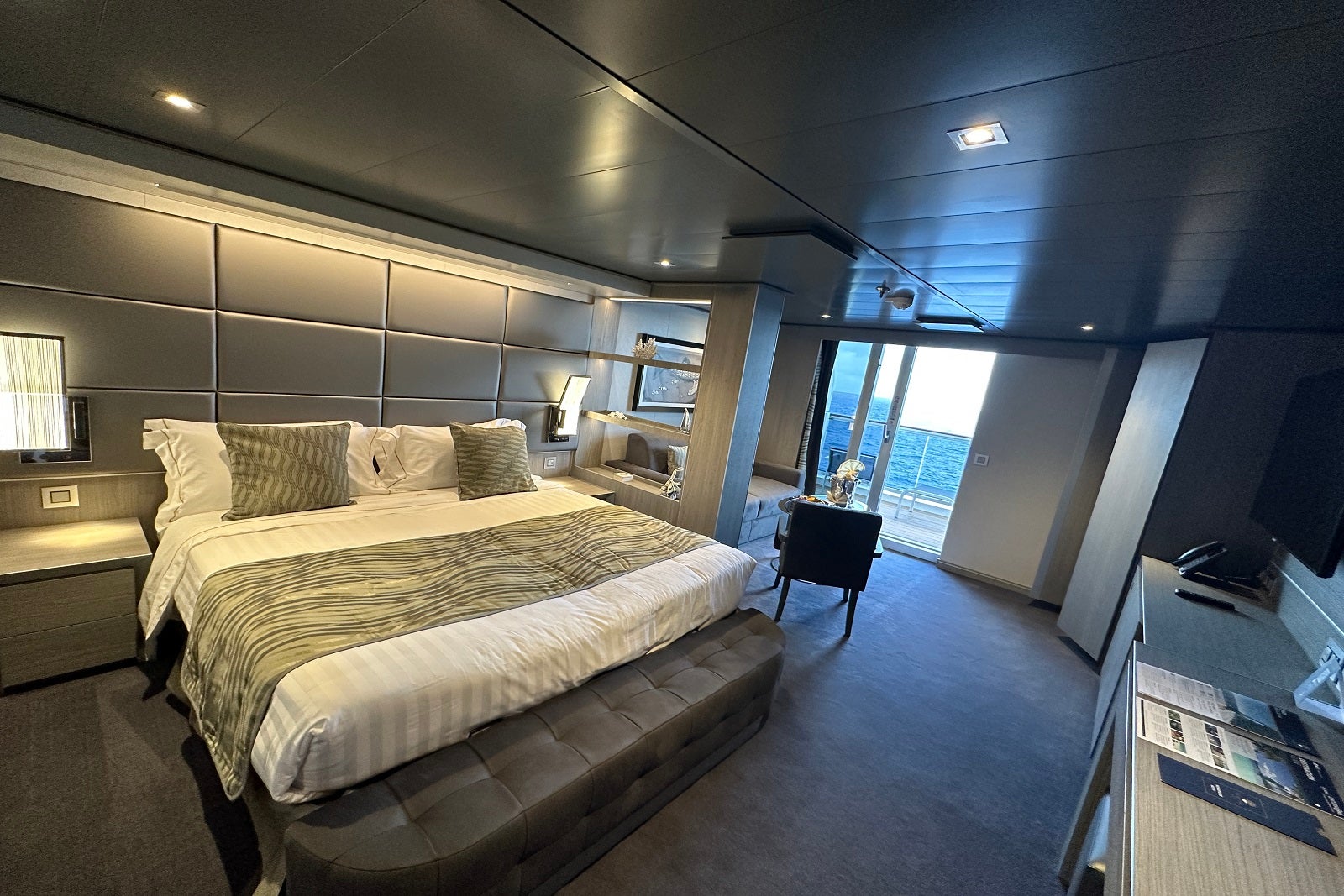 All accommodations in the Yacht Club are labeled as suites, even though they comprise some standard cabin types. The specific stateroom types offered will vary by ship, but in general, they range from windowless interior cabins and deluxe balcony rooms to Executive and Royal Suites with more space, walk-in closets and bathrooms with both showers and bathtubs.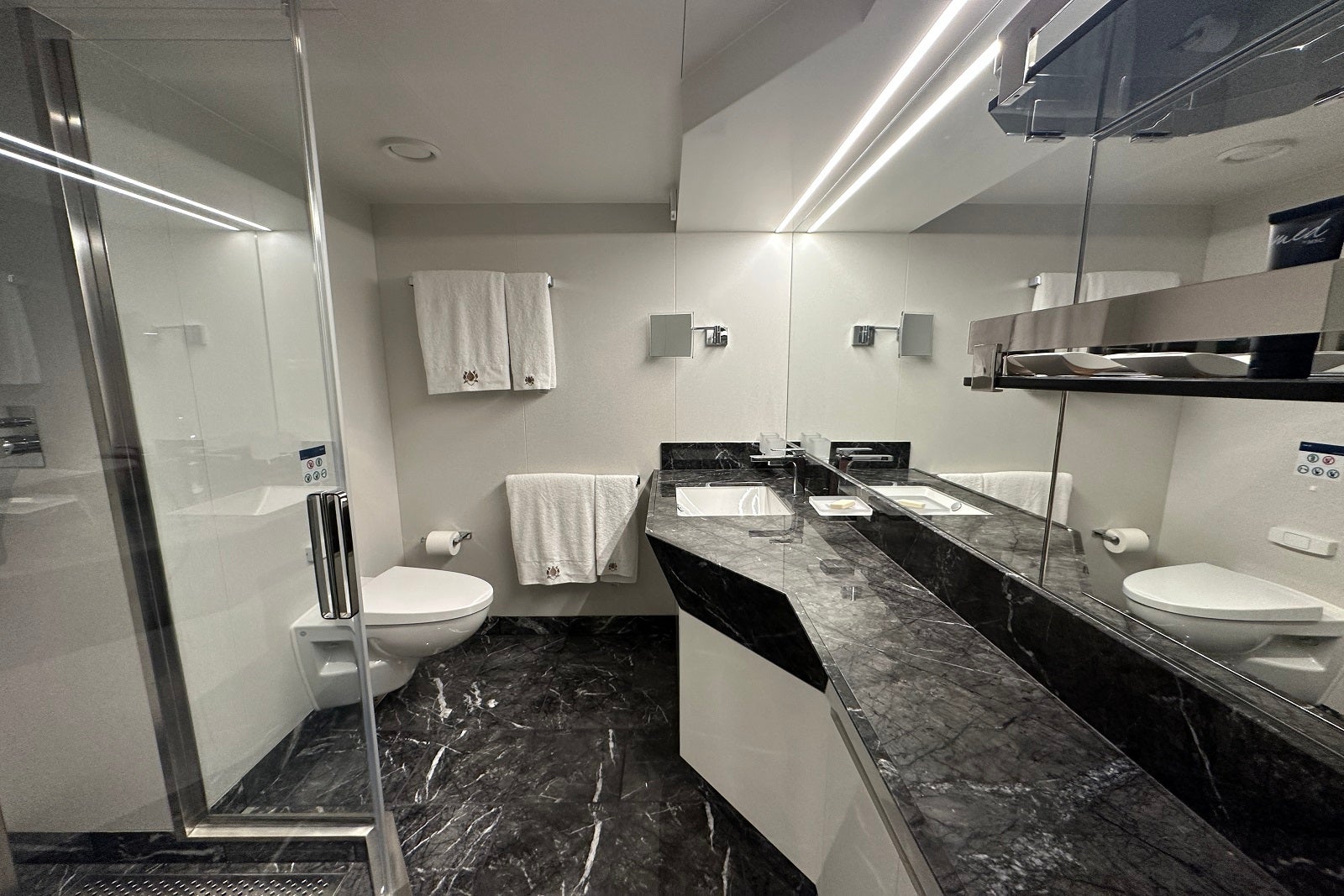 New to the fleet with the line's World class are 1,600-square-foot Owner Suites, which include multi-room layouts, walk-in closets, bathtubs and balconies, each with a whirlpool and alfresco dining area. Also new are Duplex Suites, offering two decks of space, with the bedroom and bathroom upstairs and a dining area, living room and guest bath downstairs. The latter also includes two private sun decks with loungers, one of which also boasts a whirlpool.
How much does it cost to stay in the MSC Yacht Club?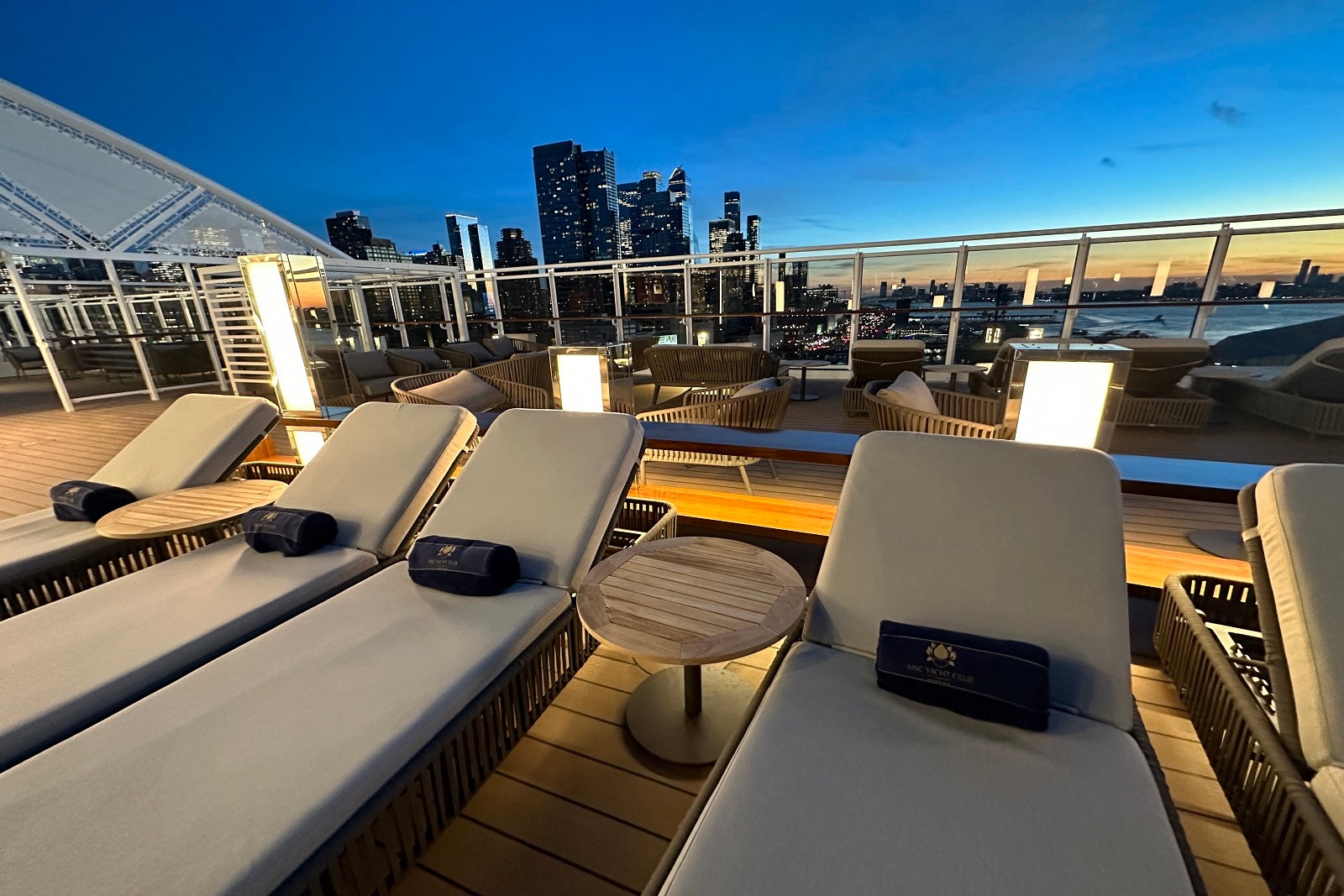 As you might expect, the cost to stay in the Yacht Club depends on several factors, including cabin type, the length of the sailing, and where you're going and when. However, in line with the rest of the brand's pricing, a stay in the Yacht Club is an excellent value when you compare it to stays in other lines' dedicated suite areas or to luxury cruise prices.
I priced out several sailings departing over the next two years on some of the line's newest and largest ships. This is what was available at press time. (Note: MSC Cruises' website will only allow me to choose a general Yacht Club designation when booking. That means a guaranteed suite within the Yacht Club, but you won't know what type it is until closer to sailing.)
7-night Caribbean and Bahamas cruise on MSC Seascape: $7,016 (including taxes) for two adults, round trip from Miami, March 12-19, 2023.
10-night Bermuda, Canada and New England cruise on MSC Meraviglia: $7,850 (including taxes) for two adults, round trip from New York, Oct. 15-25, 2023.
7-night Mediterranean cruise on MSC World Europa: $5,613 (including taxes) for two adults, round trip from Rome (Civitavecchia), Jan. 8-15, 2024.
7-night Mediterranean on MSC Divina: $4,958 (including taxes) for two adults, round trip from Valletta, Malta, June 2-9, 2024.
Check out the MSC Cruises website to learn more about the MSC Yacht Club.
Have more cruise questions? TPG has answers: