When is the cheapest time of year to book a cruise? It might very well be wave season.
Well then, what is wave season, you ask? It's the time frame at the start of every year when all the cruise lines tout discounted fares or special deals in the hopes of booking up their voyages for the next 12 months. It dovetails nicely with the period in which many couples and families plan their vacations for the year.
If you've had your eye on a cruise vacation, wave season is the perfect time to price it out and see what kind of special cruise deal you can snag. You may find a great low price on your next cruise vacation. Or, you may get a slew of freebies that stretch your vacation dollars that much further.
Read on to find out what wave season is, when it takes place, the cruise deals to look for and how to get the best possible value during this extra cheap time to book a cruise.
For more cruise guides, news, reviews and tips, sign up for TPG's cruise newsletter.
What is wave season?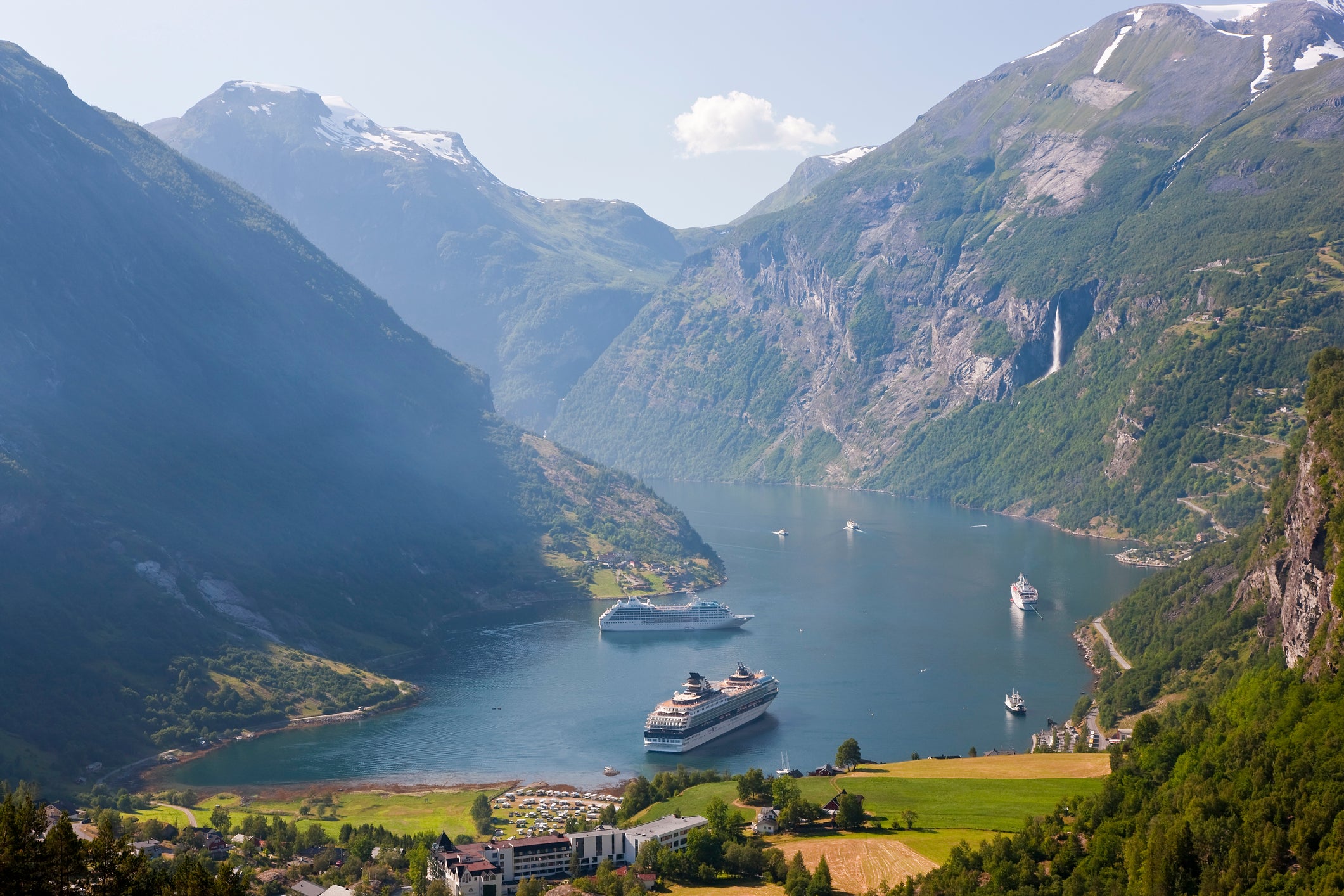 Wave season is the time of year when cruise lines run some of their most competitive sales. This promotional period gets its name from the "wave" of deals convincing travelers to take a trip "on the waves." It's a win-win; the cruise lines fill many berths for the coming year, and cruisers take advantage of discounts and value-adds on their booking.
Wave season promotions are designed to entice you to not only book a cruise for later in the year but also ones for dates as far as two years in the future. Last-minute voyages may also be on sale. You can find wave season promotions from nearly every major cruise line, including big-ship, small-ship, river and expedition lines, plus deals on sailings around the world, from Alaska to Antarctica and from the eastern Caribbean to the Western Mediterranean.
Related: How to book a cruise using miles and points
When is wave season?
Wave season generally starts in January and concludes at the end of March. Just like how Christmas decorations are lately appearing in retail stores earlier than they used to, we've seen the big cruise sales starting even earlier over the past several years, too. These days, it's common for cruise lines to release deals for Black Friday and Cyber Monday in November and keep them active into the following year, when they're rebranded as wave season deals, perhaps with small tweaks.
There are several reasons why wave season takes place when it does. Cold winter weather in many northern areas has travelers dreaming of and eager to book warm-weather getaways. Many families make that year's vacation plans at the start of the year after the hectic season of holiday shopping, entertaining and traveling is over. Plus, cruise lines have closed the books on the previous year and are eager to start filling ships for the coming year. This convergence of interests makes January through March the perfect time to offer incentives for people to book a cruise.
What cruise deals are offered?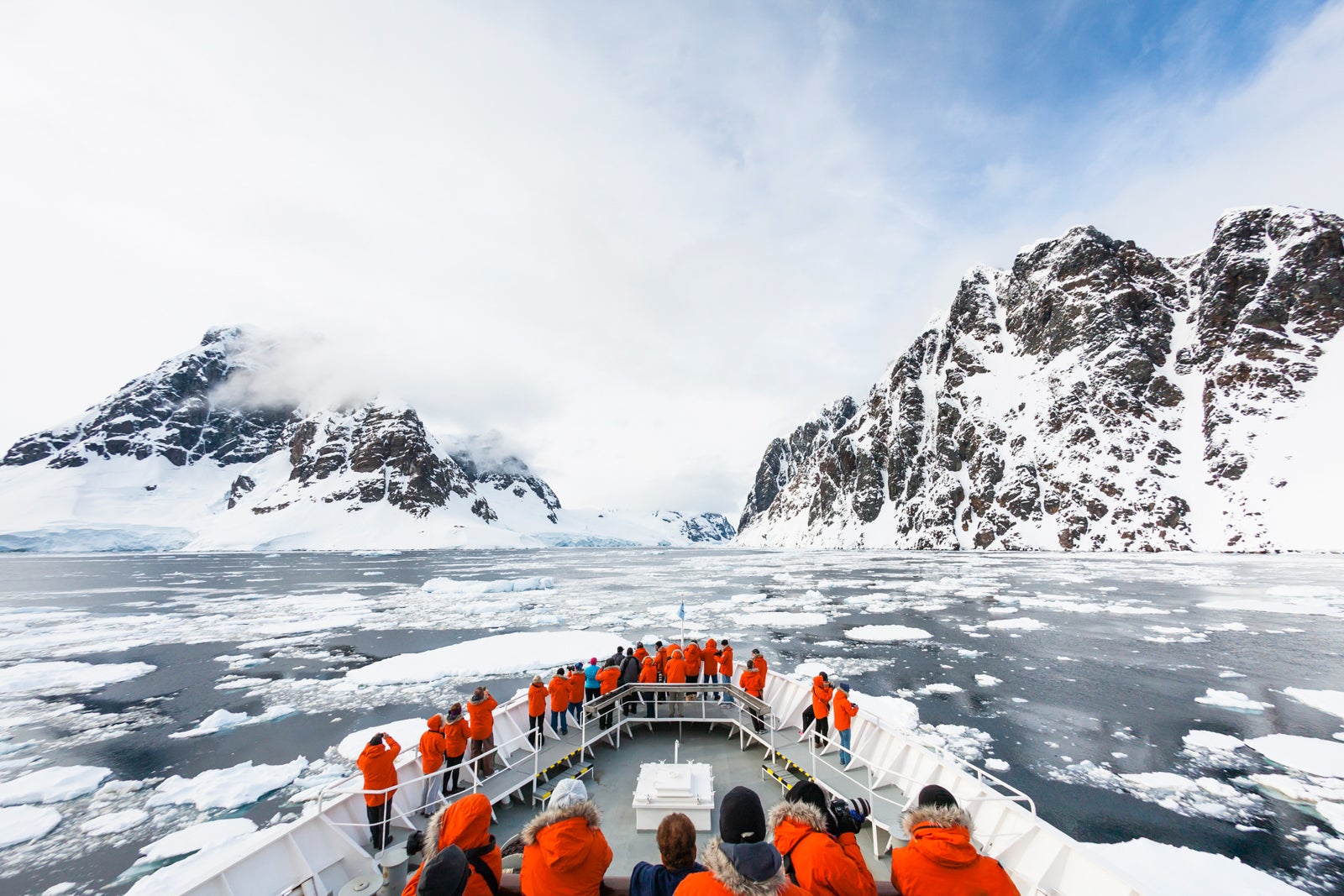 The important thing to know about wave season sales is that you aren't just looking for reduced cruise fares, though those are a great place to begin. The real incentive is the bevy of bonuses cruise lines add to their promotions, making it tough to pass up booking a cruise (or three).
Here are the three types of booking incentives you'll see during wave season.
Cruise deals and discounts
Some cruise lines take the direct approach and offer you money back on your booking. These cruise deals can take many forms, such as:
Discounted cruise fares (e.g., 40% off, $500 back, etc.).
Reduced deposits (e.g., lock in your cruise with just $1 or $25 and pay the remainder 90 days before sailing).
Two-for-one cruise fares, or get a discounted second fare when you pay full price for the first.
Third and/or fourth passengers in a cabin sail free or at a discounted rate.
Kids sail free or at a discount.
Freebies and extra-value perks
Some cruise lines prefer to keep prices higher during wave season but offer certain amenities for free that you would otherwise have to pay. These include perks that add value to your purchase and save you from a higher onboard bill when you finally set sail.
Complimentary booking perks might include:
Free airfare from select U.S. gateways.
Pre-cruise overnight hotel stay.
Onboard credit you can use to pay for specialty dining, shore excursions and more.
Beverage packages.
Prepaid specialty dining fees.
Prepaid gratuities.
Free internet access.
Complimentary shore excursions or tour credit.
Cabin upgrades
The last type of offer you can expect to see during wave season is complimentary cabin upgrades. You pay the rate for one type of cabin but get to stay in a "nicer" room that would usually cost more.
Cabin upgrades come in two types:
Upgrade within a cabin category (e.g., from a cheaper inside cabin to a larger or better located inside cabin).
Upgrade to the next cabin category (e.g., pay the inside cabin price but stay in an outside or even balcony cabin).
Typically with wave season promotions, these upgrades are essentially a discount on the higher-category room, and you still get to pick the location of the upgraded cabin.
Where can you find wave season deals?
Nearly every cruise seller wants a piece of the wave season spending spree, so you can expect to find wave season deals in many places.
Almost every cruise line will offer its own wave season deal, which will be valid whether you book directly through the cruise line, via an online travel seller or with a travel agent. It's not just the major cruise lines that offer promotions at this time. A small expedition cruise line might put its bucket list Antarctica voyages on sale, or a river cruise line you've been eyeing might slash fares on its Rhine and Danube river sailings.
In addition to the lines themselves, travel sellers may tack on their own promotions as well. The travel agent down the street might throw in a bottle of Champagne, or your favorite travel website, such as Expedia, might offer an extra deal or two. Cast a wide net when looking for deals, and you're sure to find a bunch.
Related: 5 unexpected places that sell cruises
How do you know if you're getting the best deal?
It is true that cruise lines can sometimes be tricky when it comes to deals. That "free" beverage package might require you to pay actual money for an automatic bar gratuity calculated on its theoretical value, and that 50% off deal might be based on an inflated cruise fare that no one ever pays. If you want to make sure you're getting the best deal during wave season, you need to do some research in advance.
As you narrow down your cruise choices in the fall, take note of the current per-passenger fares and any available perks for the cruises that interest you most. Don't forget any special discounts you might be eligible for (think: senior, teacher, military, Florida resident). Price out different cabin categories above and below the room you think you'll book. Also, look up prices for onboard extras, such as beverage packages, internet access and specialty restaurant meals, so you have a sense of what you might spend on top of the cruise fare.
Then, as cruise lines announce their sales and included promotional perks, you can compare the promotional rates to previous prices. In that way, you can determine if the sale actually represents a good value for you.
How to prepare for wave season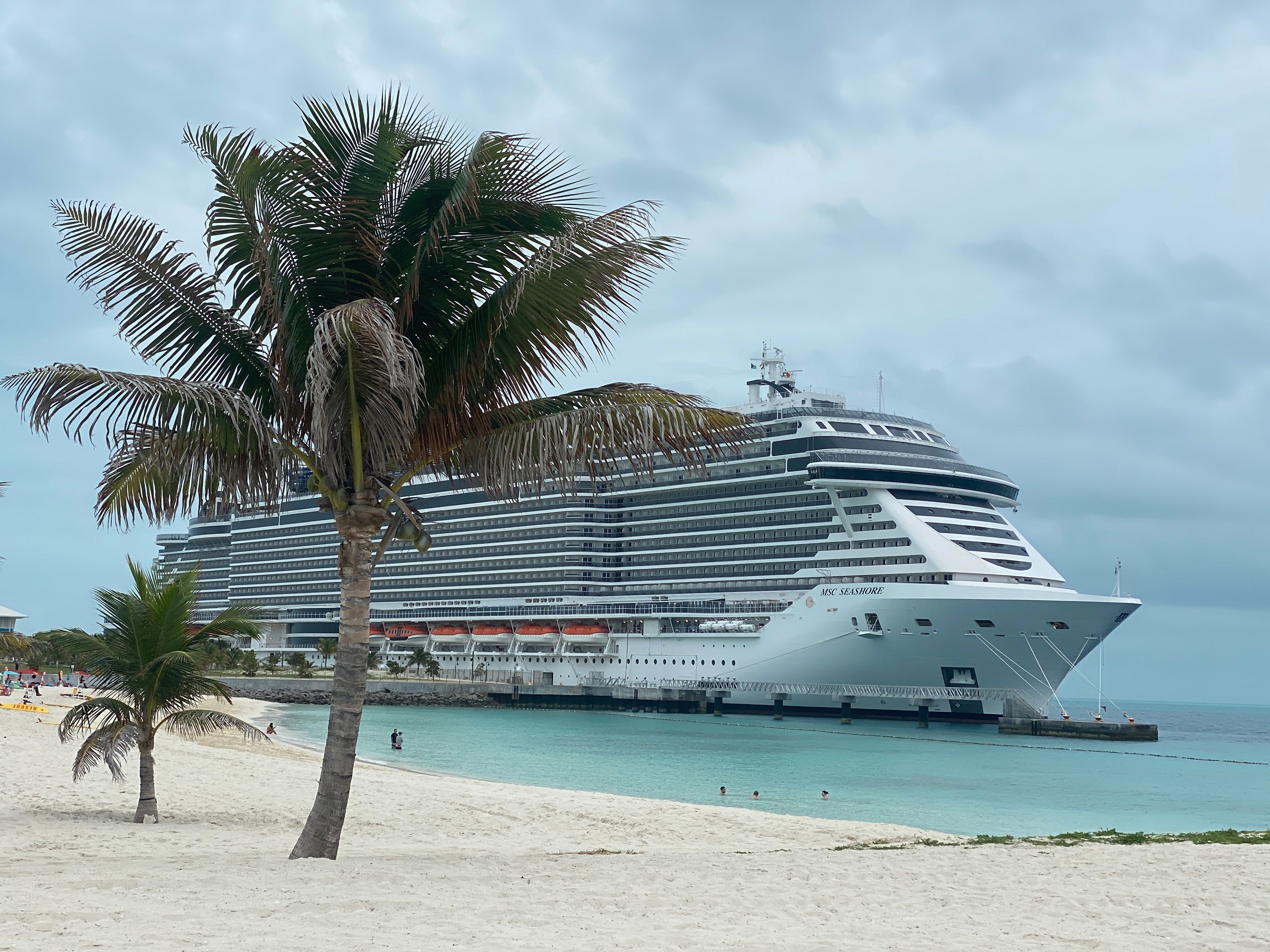 So, how can you prepare to make the most of wave season? There are a few methods.
Research which cruises you want to book
You'll be better able to jump on a wave season deal if you've already thought about the places you want to cruise, the specific cruise lines you wish to sail, available itineraries and dates that you'd consider. Do you want to plan a family cruise with the kids, a solo getaway or a multigenerational reunion trip? Or, perhaps you're dreaming of a warm-weather getaway to the Caribbean or a bucket list journey to Alaska.
If you don't know which cruise line would suit you best, don't just choose whichever line has the best wave season deals because the onboard vibe might not fit your personality. Instead, read TPG's beginner's guide to picking a cruise line to help you determine which brands and ships are the best match.
Armed with this knowledge, you can then keep an eye out for wave season deals for the trip parameters you've determined.
Join cruise line email lists
You could monitor cruise line websites and social media feeds over the next few months so you don't miss any sales, but an even better idea is to join the email lists for the cruise lines you like. That way, they'll tell you exactly when a sale is about to begin.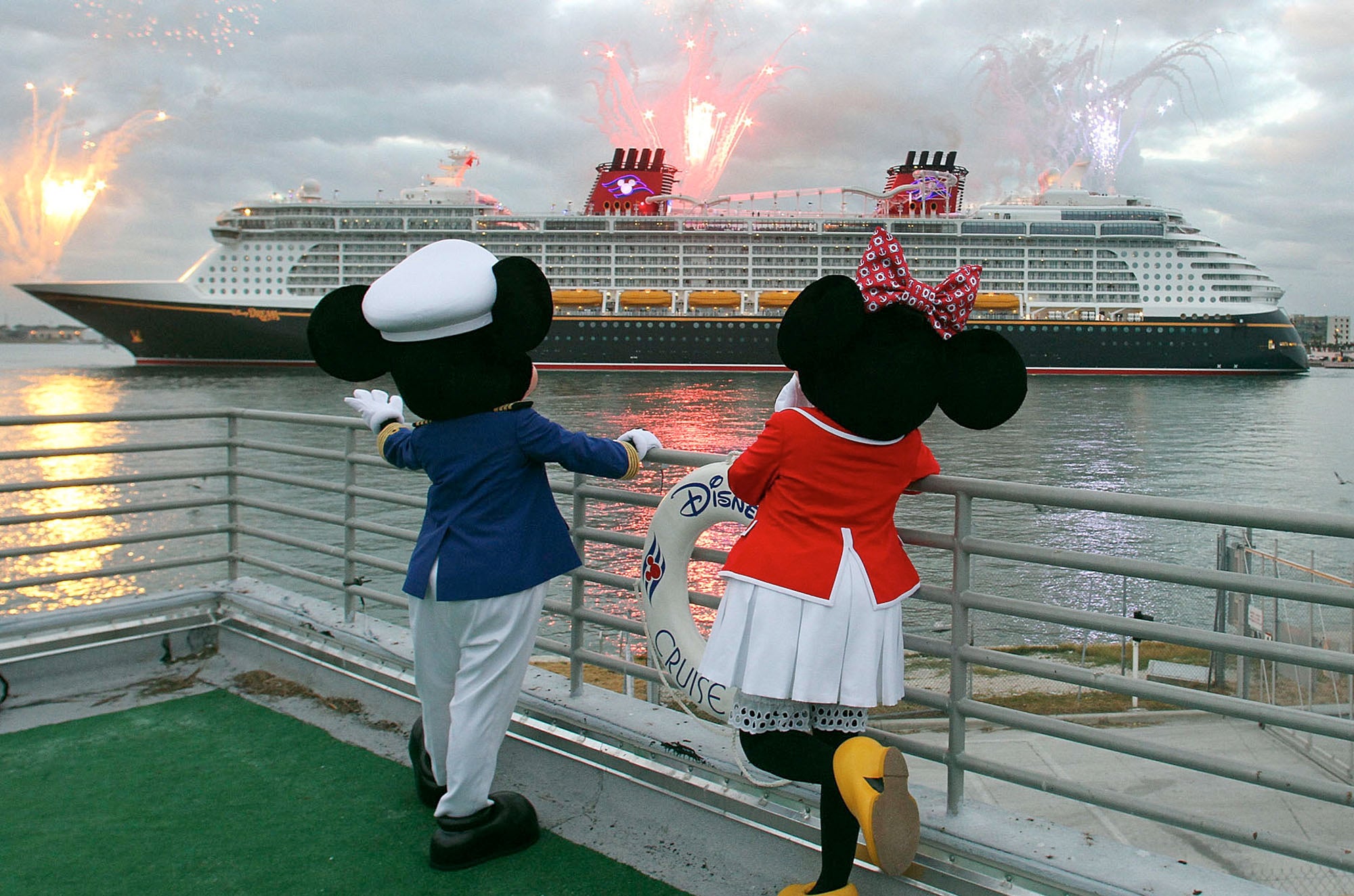 Find a travel agent
While you might not use a travel agent for other sorts of trips, you should consider one whenever you cruise. Agents that specialize in cruise travel often get advance notice of sales. They also typically have access to special rates or perks you won't be able to find on your own, and they tend to offer their own suite of bonuses as an incentive to book through them.
For example, the right travel agent could get you several hundred dollars in onboard credit, even with Disney Cruise Line, which is notoriously light on sales and discounts. You can work with a large online travel seller, all of whom have sales representatives you can call for help, or find an individual travel agent in your area. Ask your friends if they can recommend someone, call up your local AAA office or locate a cruise-certified agent on the Cruise Lines International Association website.
Also, note that cruise line deals have all sorts of terms and conditions. A knowledgeable travel agent will know which itineraries offer the best version of the current deals and can guide you appropriately.
Sign up for the right credit card
If you're a fan of stacking deals, you can enjoy cruise discounts, cash back and perks when you work with a travel agent to book a cruise during a sale and pay with a credit card that gives you a cruise-related bonus. If you don't already have a card that gets you extra perks for your cruise purchases, such as The Platinum Card® from American Express, you might want to apply for one in advance of wave season.
A cruise booking, plus the affiliated travel purchases (think: a pre-cruise hotel stay and flights to the departure port) can be a significant investment, even with wave season promotions. Consider signing up for a new credit card and using your cruise purchase to reach the minimum spend necessary to earn the booking bonus. You'll want to apply in advance of wave season so you've got the new card in hand when you're ready to pay for that sailing.
Related: The best credit cards for booking cruises
Bottom line
Cruise lines come out with deals throughout the year, so there's always an opportunity to find a low price on select sailings. But if you want a smorgasbord of offers to choose from all at the same time, wave season is one of the best times for finding a cheap cruise or more inclusive fare. Do your homework in the fall or over winter break, and you'll be well prepared to jump on a bargain as soon as you see one in the new year.
Planning a cruise? Start with these stories:
Additional reporting by Andrea Rotondo.