Editor's note: This is a recurring post, updated with new information and offers.
Believe it or not, ski season is just around the corner, and many mountain resorts are hoping they'll be able to open in the next month or two. While resort openings obviously depend on the weather, a few mountains already saw a dusting over Labor Day weekend. And the Old Farmer's Almanac is predicting a snowy winter. Yes, you read that right — you might not have to wait too long to strap on ski boots and hit the slopes.
While you may still be enjoying your leaf-peeping hikes and pumpkin spice lattes, it's time to seriously consider which ski pass to purchase if you haven't done so already. Prices have already started to rise, and they often take another jump before sales end for the season.
While many region- and mountain-specific passes are available, there are four main ski pass options for North American skiers and boarders: the Epic Pass, the Ikon Pass, the Mountain Collective and the Indy Pass.
If your family only takes one or two trips to the mountains in a season, you may reasonably think a season pass isn't for you. Believe it or not, this often isn't true.
Single-day lift tickets cost more than $200 at major mountains, and annual passes start just shy of $300 for skiing throughout the whole year. So, many snow-loving families will be better off selecting a pass rather than paying individual lift ticket prices, even if they only use it a few times. This is especially true now that several passes have options designed for those who just plan to ski for a few days.
Here's a look at the four main ski passes to help you decide which one may be right for you this ski season.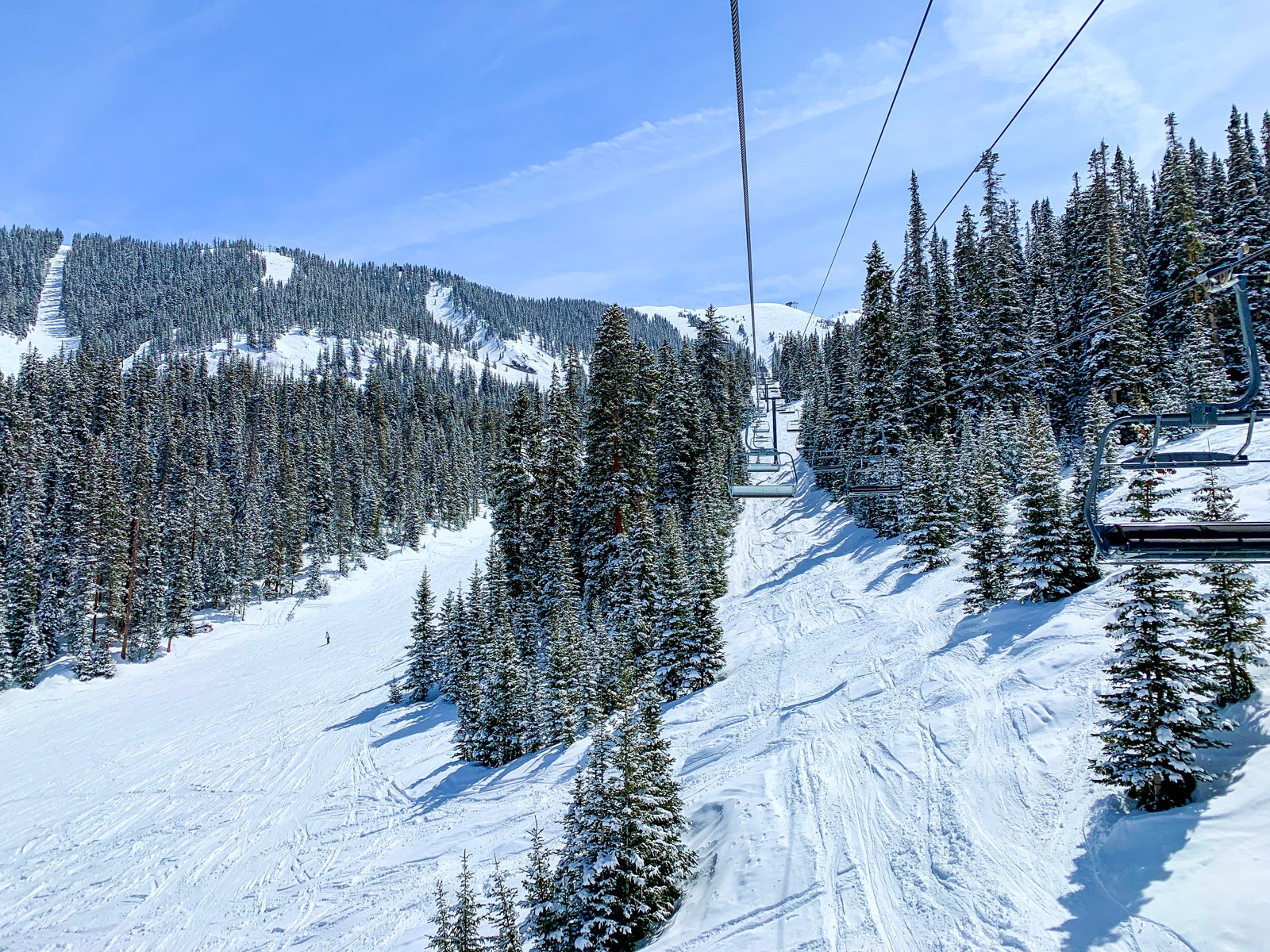 Ikon Pass
The Ikon Pass allows you to ski at about 50 destinations worldwide. This includes popular ski resorts such as Winter Park, Aspen Snowmass, Copper Mountain, Palisades Tahoe, Mammoth Mountain, Stratton Mountain, Sugarbush and Mont Tremblant.
Related: Points-friendly hotels near Ikon Pass resorts
Since there are many types of skiers out there, Ikon offers four different pass options. This allows you to purchase the pass that works for you and your family — and allows you to save money along the way.
The full-access Ikon Pass gives you unlimited access to 16 resorts and up to seven days at 39 additional destinations throughout the U.S., Canada, Europe, Japan and Australia. The beauty of this pass is there are no date restrictions, so you could hypothetically ski every day this winter. This pass is currently $1,259 for adults (23 years and older), but you'll find discounted pricing for children, college students, nurses and members of the military.
If you aren't looking to ski as much — or during peak time periods — you can instead opt for the Ikon Base Pass.
This option has blackout dates and caps you at five ski days at select resorts. Some resorts are excluded. The Ikon Base Pass is currently $929 for adults. Similar to the full-access pass, there's cheaper pricing for children, college students, nurses and members of the military. 
If you want to ski Jackson Hole, Aspen Snowmass, Deer Valley, Sun Valley, Alta, Snowbasin and Taos, you can instead purchase the Ikon Base Plus Pass for an additional $220.
Related: Review of the St. Regis Deer Valley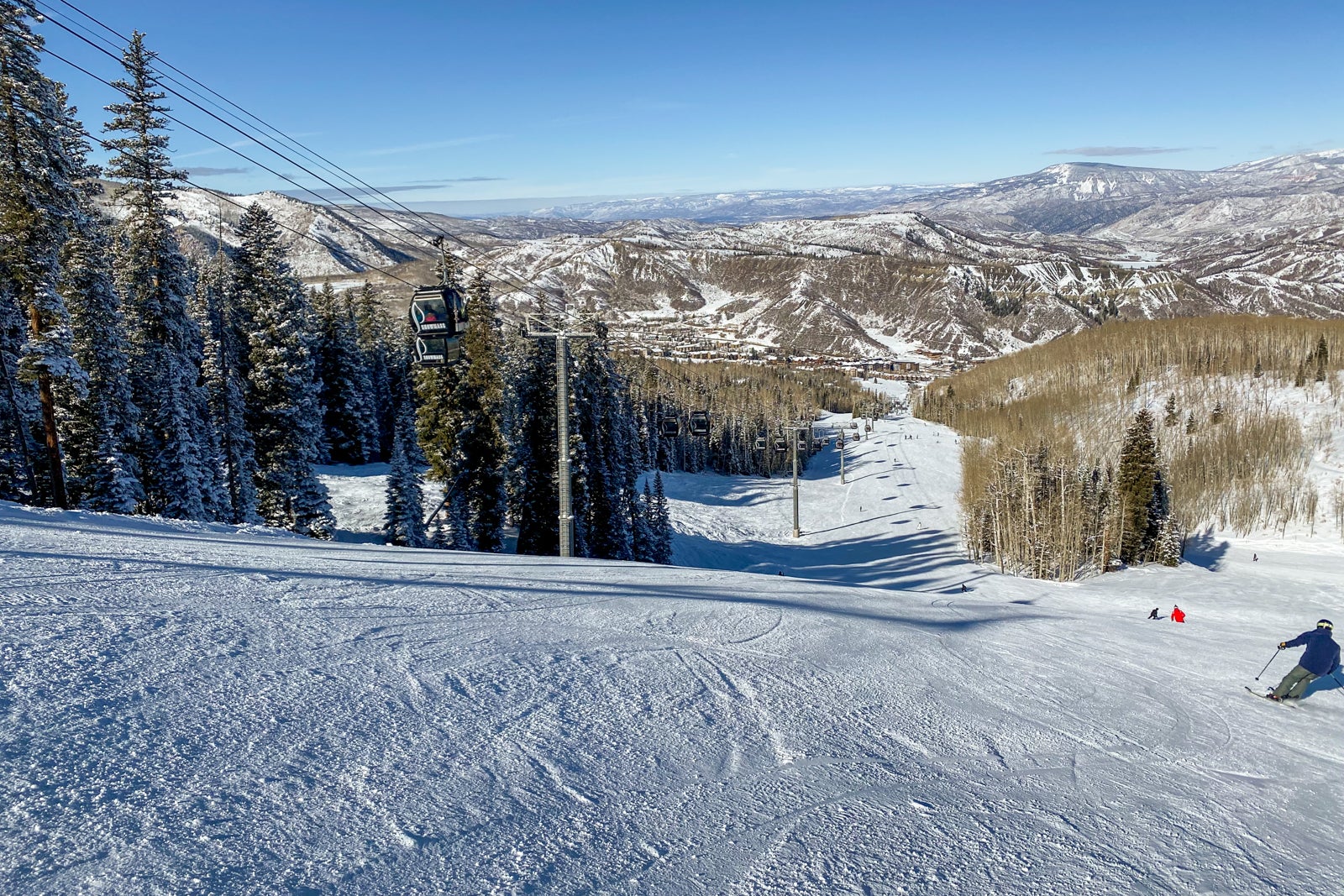 If you think you'll ski less than a handful of times this winter, you can instead purchase a two-day, three-day or four-day pass option. For an adult lift ticket, this means you can ski for as little as $117 per day. The dates do not need to be consecutive or at the same resort. For example, you can use it for two days at Steamboat and another two days at Mammoth Mountain.
Both the Ikon Pass and Ikon Base Pass offer friends-and-family discounts on lift tickets, which provide 25% off the regular ticket-window price for your buddies. You can use this at all Ikon Pass mountains during the season — except for some of the international resorts — and blackout dates apply. (Note: This benefit does not come with the Ikon Session four-day pass, any of the child passes or the passes for kids age 4 and younger.) You'll receive a slight discount on food, retail and more at select resort destinations.
If you purchase an Ikon Pass for the 2023-2024 ski season but don't expect to use it anymore because your plans changed,  you'll have the option to defer the cost toward the purchase of a 2024-2025 Ikon Pass — no questions asked. You can make this decision until Dec. 14 if the pass is wholly unused.
Related: Riding the Colorado Ski Train to ski for the day at Winter Park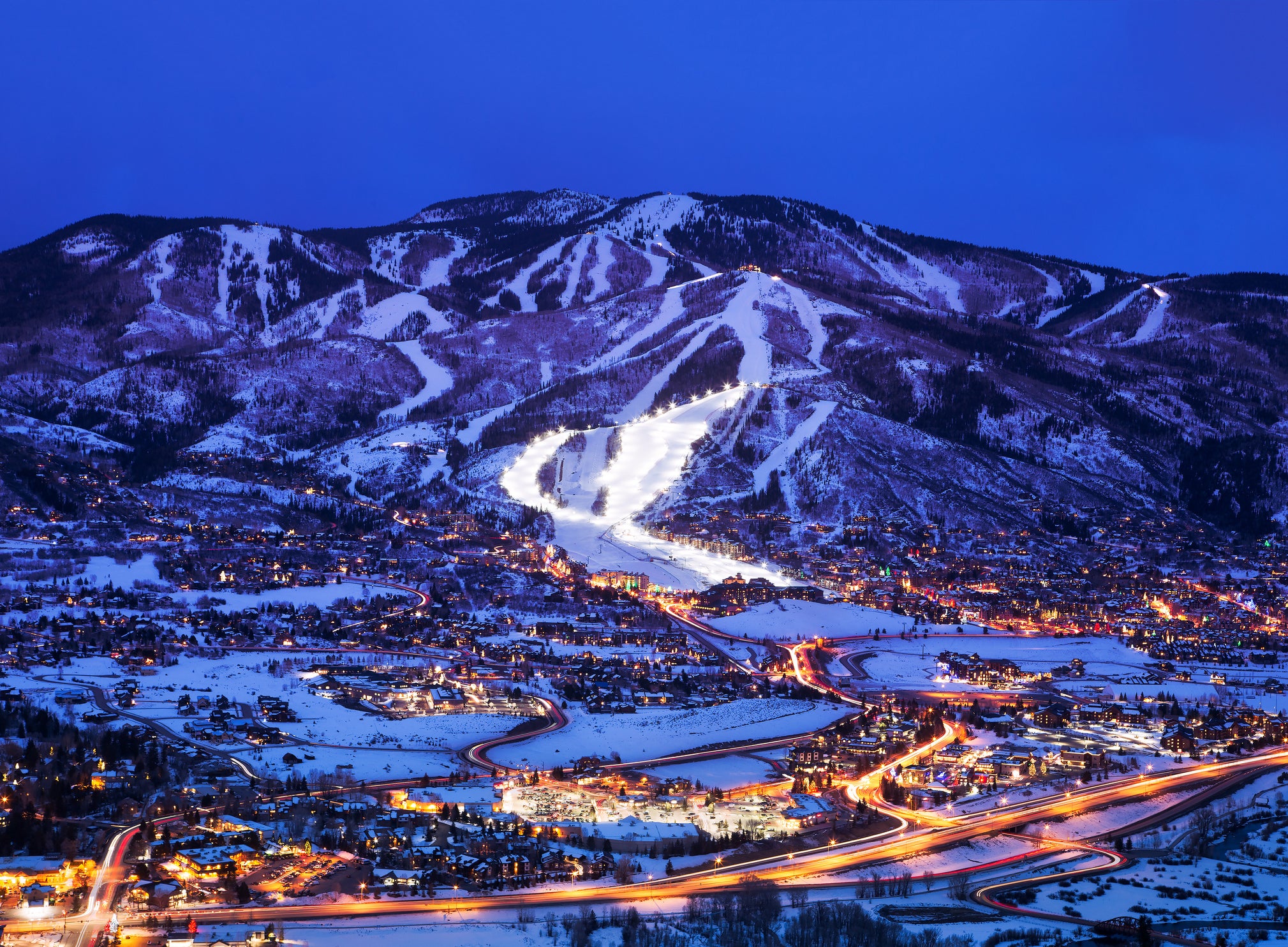 Epic Pass
One of the biggest and most popular passes available is the Epic Pass, which offers options that cater to each individual skier or rider.
The Epic Pass is also less expensive than the competing Ikon Pass, with 38 destinations within the U.S. and many additional resorts throughout Canada, Europe, Australia and Japan. Some more well-known resorts include Vail, Beaver Creek, Breckenridge, Park City, Northstar, Heavenly, Stowe, Okemo and Whistler Blackcomb.
Related: Best ski schools for kids in the US
If you want to ski throughout the country most days of the week, you'll want to look into the full Epic Pass.
At $949 for an adult pass or $483 for a child pass (ages 5 to 12), you'll receive unlimited skiing at almost all locations with no blackout dates. (In the U.S., Telluride is the one location where you'll be capped at just seven days.)
The Epic Local Pass, on the other hand, includes access to most (though not all) of the same resorts, but you'll have some peak-date restrictions at select resorts. Pricing is less expensive — just $705 for an adult pass, $570 for teens ages 13-18 and $367 for children ages 5-12.
If you are in the military (current, active or dependent), have permanent disabilities or are in college, you can purchase some of the passes at a discount.
If you don't plan to ski more than seven days in the season, you can personalize the Epic Day Pass with the exact number of lift-ticket days you need. Resorts will fall into one of three categories, so the less expensive resorts will come with a slightly lower pass price. Rates will also depend on whether you are traveling on a holiday.
With this option, you can ultimately ski for as little as $42 per day for adults or $22 per day for kids.
Related: Vail of the east: Everything you need to know about skiing at Stowe Mountain
In addition to the Epic Pass and Epic Local Pass, there are various other regional pass options. This is great for those looking to ski in a specific region.
All 2023-2024 Epic Pass purchases come with free coverage that protects you against job loss, resort closure, stay-at-home orders and more. Note that this built-in coverage comes with caveats, but it will provide actual refunds, not just future credit.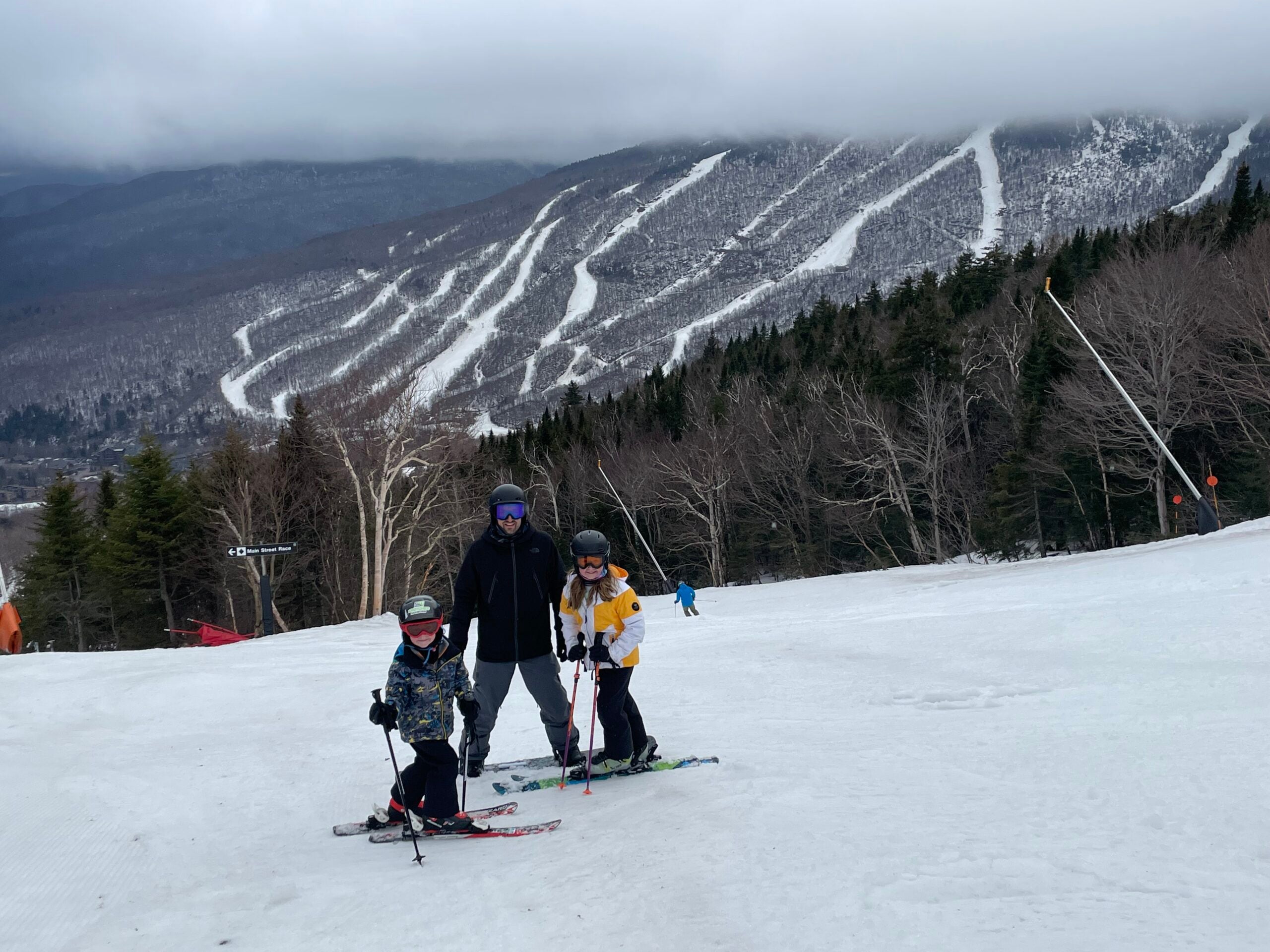 Similar to the last few years, you'll also receive access to Epic Mountain Rewards, which will get you discounted perks, including 20% off ski lessons, lodging, food and rentals. This discount is available at all Vail-owned resorts (not partner resorts), and it extends to all passholders, even those who just purchase the Epic Day Pass.
Most Epic passes also come with Ski With a Friend Tickets and Buddy Tickets — discounted tickets for friends and family members skiing with you. The Buddy Tickets, which offer fixed pricing at each resort, were only available if you purchased your pass this past spring. For those who have yet to pull the trigger, you'll still receive Ski With a Friend Tickets, where the ticket price fluctuates based on the particular day you're looking to ski.
Related: How to ski and stay in Park City with points and miles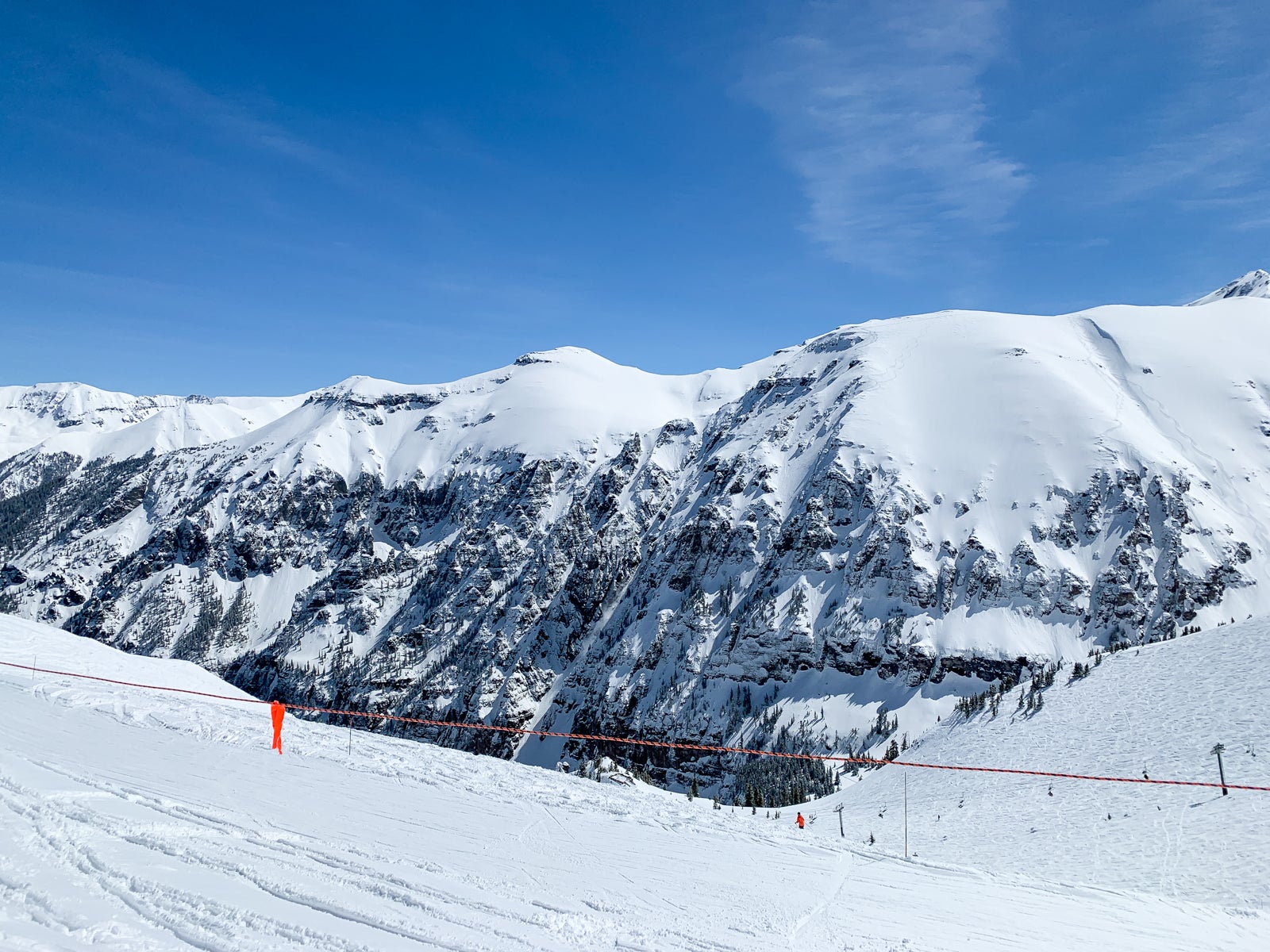 Mountain Collective
Mountain Collective has a family of 24 resorts, including big names such as Aspen Snowmass, Taos, Banff, Jackson Hole, Sun Valley and Snowbasin.
With the pass, you get two included days of skiing/boarding at each resort with no blackout dates, then 50% off additional ski days. Notably, there are no holiday restrictions with this pass, which can be huge if you're planning a ski trip during peak weeks.
Related: 8 tips for taking big family ski trips
Mountain Collective sells a limited number of passes at each cash rate before the pass typically increases. Right now, the pass costs $650 for adults, $530 for teens ages 13-18, and $210 for children 12 and younger.
Obviously, the more you ski at the different participating resorts, the lower your daily cost. Generally, the Mountain Collective pass pays off after four or five days of skiing at the current rates.
Related: Look inside the new W Aspen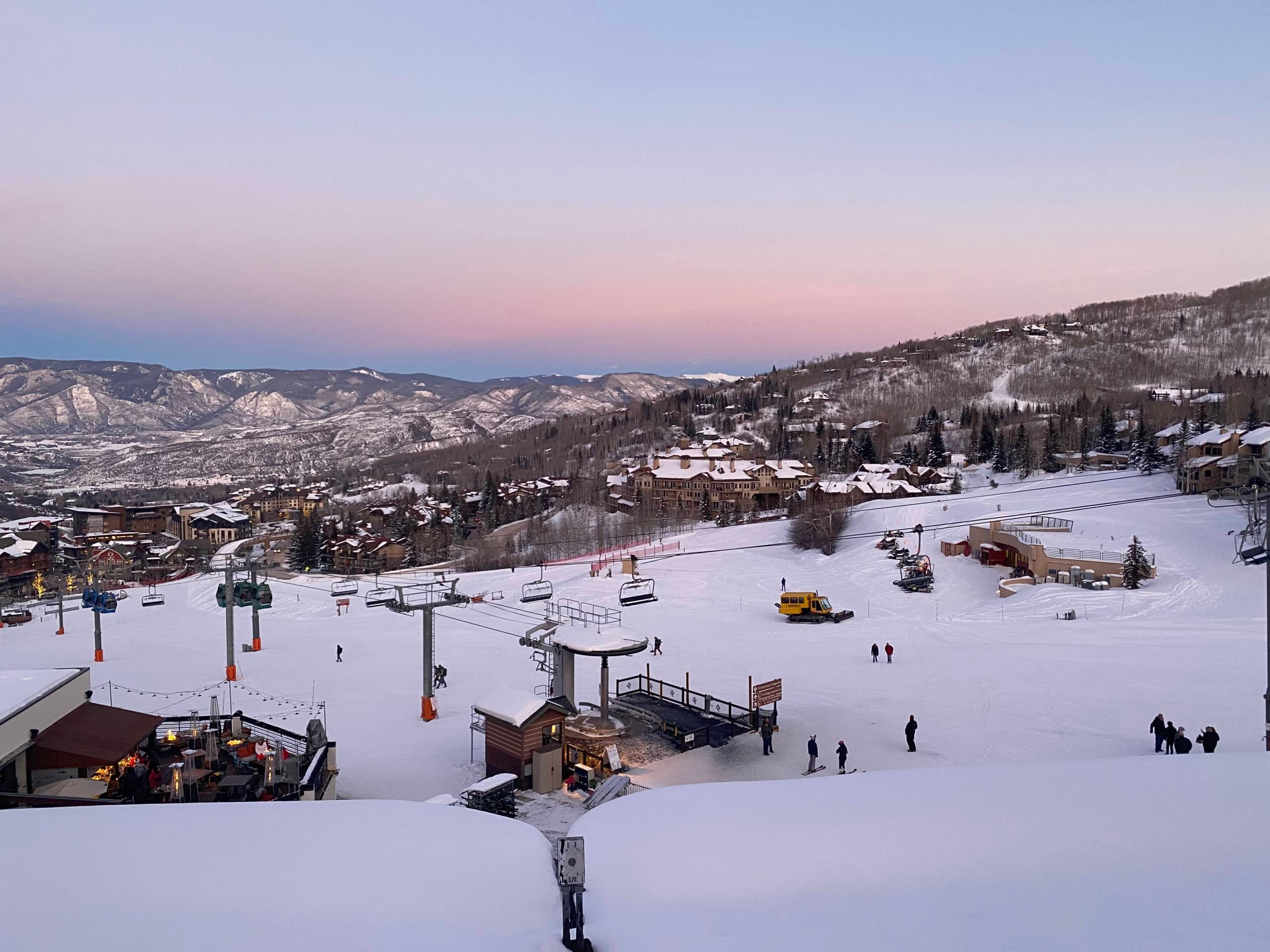 Indy Pass
This pass came on the scene at the beginning of the 2019 ski season and has gained popularity in the past few years.
The pass works similarly to the Mountain Collective, where you are capped at a certain number of days per resort. However, with about 120 smaller, independently owned ski resorts eligible, there is no shortage of terrain. Those who enjoy cross-country skiing will even have access to many cross-country resorts.
With this pass, you'll receive two days at each participating resort. If you want to ski a third day, you'll receive 25% off the ticket-window pricing.
Unfortunately, though, both passes sold out back in April. However, you can sign up for their waitlist in case pass sales resurface for this winter.
On the chance you're able to purchase a pass for this winter — or you're even planning ahead for next year — the Indy Pass offers two options: the Indy+ Pass and the Indy Base Pass. The Indy+ Pass allows you to visit all of the resorts any day the mountain is open, while the slightly less expensive Indy Base Pass comes with blackout dates. (There's no set blackout date time frame; instead, each individual resort has its own list.)
When the pass options were available this past spring, the Indy+ Pass was $419 for adults and $229 for children 12 and younger, while the Indy Base Pass was just $319 for adults and $189 for children 12 and younger.
Additionally, there's an entire list of allied resorts where, as a passholder, you'll receive discounts on daily lift tickets (50% off midweek and non-peak weekend prices and 25% off posted holidays and peak weekends).
As you can see, the Indy Pass is a significantly more affordable alternative to the Epic, Ikon and Mountain Collective options. And since these resorts are not part of the bigger passes, you'll typically see fewer crowds and more reasonable pricing for lessons, too. Those with the Indy Pass can also receive lodging deals at specific mountains.
While you might not be able to snag the pass for the 2023-2024 season anymore, it's a great option to keep in mind for next year. Just make sure to sign up for emails so you don't miss future pass sales.
You can preview all of the Indy Pass mountains by region: West, Rockies, Midwest, East, Mid-Atlantic and Japan.
Related: Where kids can ski free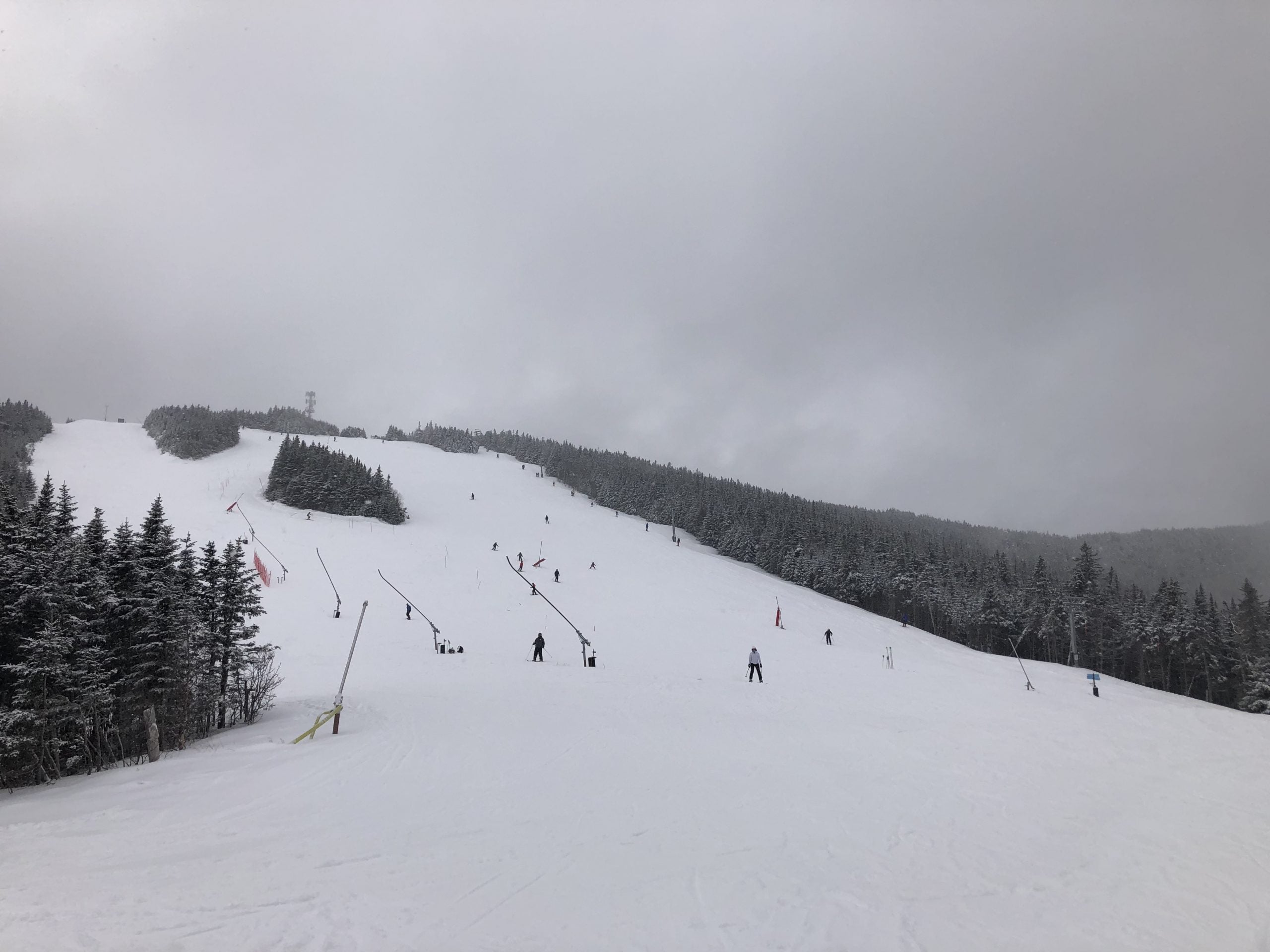 Which ski pass is best?
The million-dollar (or $300 to $1,000-plus) question: Which annual ski pass is best?
If you want an affordable ski pass that gives you access to the largest number of resorts possible, then the Indy Pass is the way to go. It's about a third of the price of the other passes (though you are capped at two days per resort). And while it's unfortunately no longer currently available for sale, fingers crossed they open up the waitlist for additional pass sales.
For access to a large number of upscale ski resorts, it's hard to beat the Epic Pass. The local version of the pass is also great if you aren't visiting on most peak days.
The Ikon Pass can also offer unlimited skiing at many other desirable resorts.
Which pass is best depends on where you prefer to ski during winter.
If you still want to visit some of the bigger-name mountains but are looking at a few shorter ski trips to different mountains, then the Mountain Collective will give you access to popular mountains at a lower price point. You just need to be willing to switch up your resorts of choice.
The more restrictive tiers of passes in the Ikon and Epic families are also good considerations for saving money if you don't want to ski during Christmas, Martin Luther King Jr. Day weekend or Presidents Day weekend.
With so many pass options, it's best to truly map out your desired resorts before figuring out which pass works best. Of course, the price may play a big part in your decision as well.
Related: Plan your ski trip using miles and points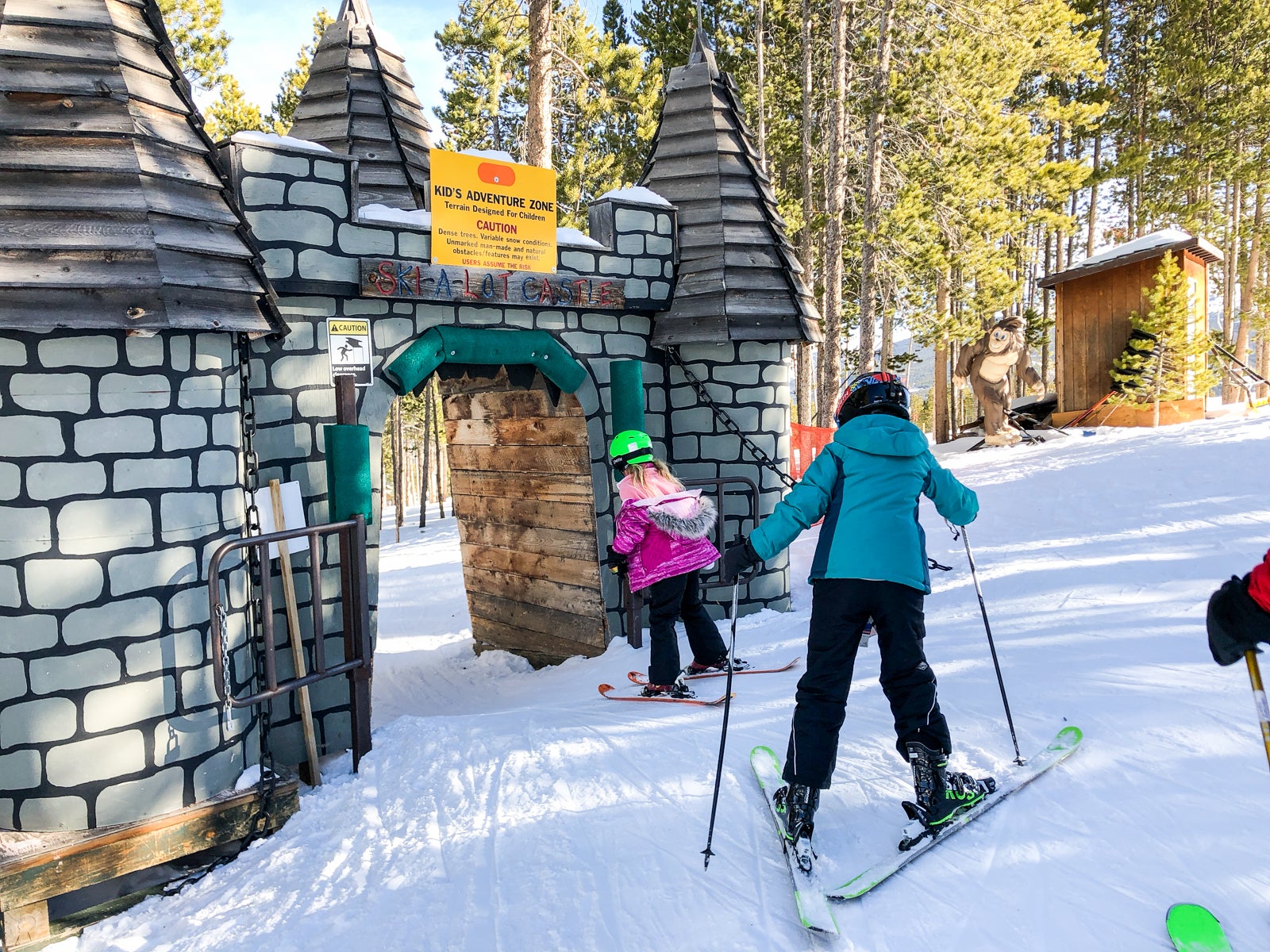 Bottom line
Choosing an annual ski pass is not an easy decision. Ski passes are usually on sale through the fall, so you have time to decide. However, we are already past early pricing discounts, so you don't want the next-tier pricing to melt away.
When making a pass decision, be sure to think about where you want to ski, when you want to ski, if you need to spread out payments, how frequently you want to hit the slopes and what the protections are if the season throws us some curveballs.
I also like to consider which resort areas have points-friendly hotels, so we can stay near the mountain without spending a chunk of change on lodging. To make the decision tougher, some mountains are on more than one pass — so grab a cup of hot cocoa and map out all the details for your winter ski trips while comparing the specifics of each program.
Although there have previously been many unhappy passholders due to long lift lines and staffing issues, we personally never faced those problems. This is why we happily purchased an Epic Local Pass for the third year in a row.
Since there is a Vail resort just an hour and 20 minutes from my house and my kids are enrolled in its development program, this pass is the best option for my family. And with many weekend getaway options in Vermont, plus a hopeful trip out west, I am anticipating our ski cost breakdown to come out to around $30 per day, and even less for my kids.
Even though I'm still soaking up the last bits of sunshine and am not quite ready to brave the cold weather, I am truly looking forward to the upcoming ski season. Luckily, we have our ski pass purchased and ready to go.