It's no secret that JetBlue's transatlantic ambitions aren't limited to London.
Earlier this week, the carrier unveiled the details of its hotly anticipated new service from New York to Paris, with flights commencing June 29. Flights from Boston to the French capital are expected to be added later this year.
But while JetBlue may be gearing up for this summer's big Paris inaugural, the airline's network planners are likely already thinking about what's next. After all, the airline is slated to receive five new Airbus A321LR, or long-range, aircraft this year. It'll also add 13 A321XLRs, or extra-long-range, jets starting in 2024.
Want more airline-specific news? Sign up for TPG's free biweekly Aviation newsletter.
So, where will JetBlue fly next? Here are some top contenders.
Amsterdam
This one shouldn't come as much of a surprise to aviation observers.
With some luck (and lots of coaxing), JetBlue's next destination will likely be Amsterdam. The carrier recently petitioned the U.S. Department of Transportation for help getting access to slots at Amsterdam Airport Schiphol (AMS).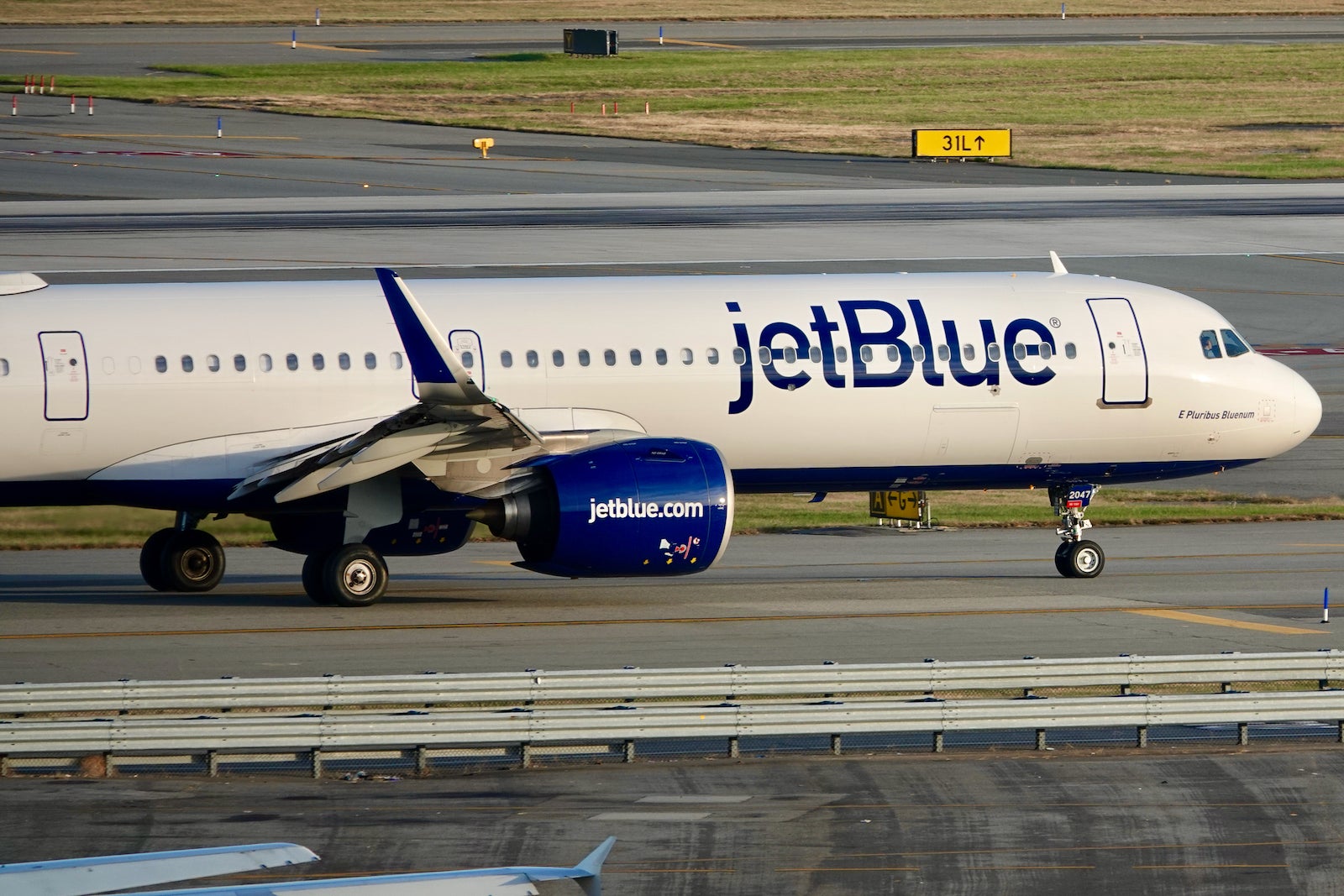 So far, the airline has been unsuccessful in securing takeoff and landing rights to the capital of the Netherlands. "Entrenched legacy carriers and joint ventures that have been around for years are impeding the ability for others to grow," Joanna Geraghty, JetBlue's president and chief operating officer, said in a recent interview with TPG.
If JetBlue eventually wins the slots it needs to serve Amsterdam, it will add flights there. "We're continuing to knock on their door and hope that at some point they open it and let us in," Geraghty said.
Dublin
Another possibility is Dublin.
There's consistently been strong demand for flights from the Northeast to Ireland, and JetBlue likely wouldn't have an issue filling a 138-seat jet from New York or Boston to Dublin.
Furthermore, the airline already has a codeshare partnership with Irish flag carrier Aer Lingus, and the two airlines are co-located in New York and Boston. JetBlue could likely add flights that complement Aer Lingus' existing service.
Lisbon, Portugal
Back in the day, JetBlue had a codeshare partnership with TAP Air Portugal. The pact meant that travelers could book flights to and from Portugal through JetBlue, with the New York-based carrier providing the domestic feed to TAP's U.S. gateways.
Even though the partnership no longer exists, back in 2017, as much as 17% of TAP's overall transatlantic passenger traffic came from JetBlue's feed.
While demand patterns change over time, there doesn't seem to be a shortage of travelers flying between the U.S. and Europe. So, it's possible JetBlue may give Lisbon a try on its own.
Copenhagen
Speaking of soaring demand for transatlantic travel, Copenhagen seems like another market that might fit the bill for JetBlue.
There is a steady stream of travelers headed to or from the capital of Denmark, especially during the warmer months, so it's possible that Copenhagen could become a seasonal market for JetBlue.
The Airbus A321LR has a range of 4,000 nautical miles (though it can vary depending on the cabin configuration). Copenhagen is certainly within that range from New York and Boston (3,340 and 3,179 nautical miles, respectively).
Rome
Another major European destination that might be on JetBlue's future route map is Rome. However, serving the Italian capital with its existing fleet of A321LRs could pose a problem.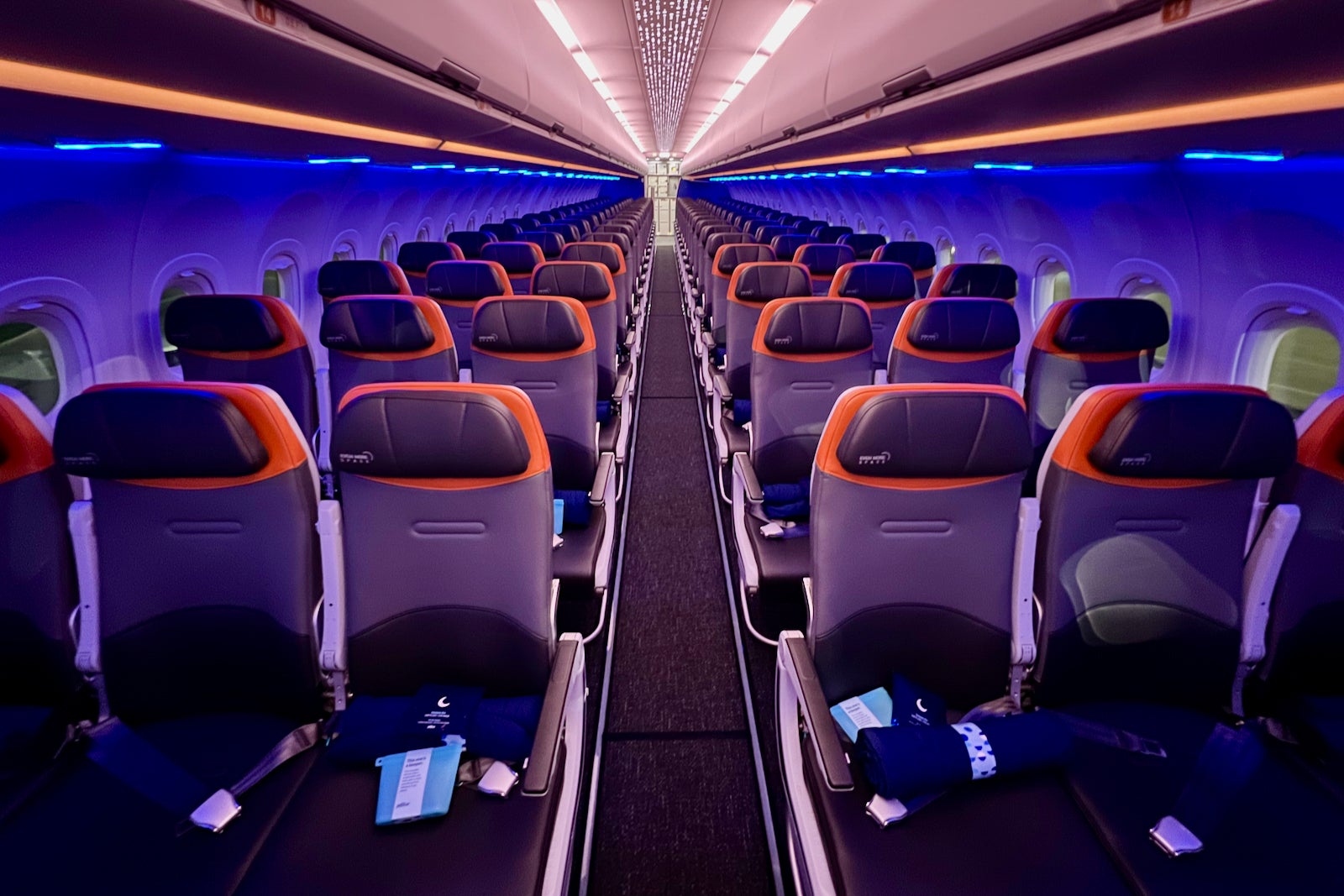 That's because Rome is about 3,700 nautical miles away from New York, which is likely pushing the range of the A321LR, especially when the jet faces strong headwinds in the westbound direction.
So while Rome may not be imminent, it's likely a top contender for JetBlue's upcoming Airbus A321XLRs, which offer an additional 700 nautical miles of range over the LR variant.
With an order for 13 XLRs, JetBlue will have the flexibility to choose how it deploys these jets. In addition to pushing deeper into continental Europe, this will likely allow the airline to add more routes to existing European cities from farther away in the U.S.
Related reading: