Before becoming a TPG reporter, I knew very little about airline elite status, and had never given much thought to earning it myself.
This is largely because I grew up primarily flying Southwest Airlines — and its two-tiered status program doesn't offer the traditional perks of airline elite status, like class upgrades or lounge access.
All of that changed once I joined The Points Guy and realized the benefits that could come from earning airline elite status, including complimentary seat and flight upgrades, free checked baggage, priority boarding and lounge access. I've experienced some of these benefits as an American Airlines AAdvantage Gold member for the past 10 months.
However, since I have had entry-level AA status, I knew routine flight upgrades would be few and far between. Also, the only way I could access an Admirals Club for free is by having a qualifying flight or being Concierge Key, which is AA's top-tier status.
As with many flyers, the possibility of being upgraded to a better cabin, such as business or first class, is a priority to me, so I decided to kick my status quest into high gear about halfway through the year.
To do so, I mapped out some travel plans to help meet the next status threshold, which is why I took a 66-hour and 15-minute round-trip flight on Finnair last month.
Here's why and how I did that — and how this helped set me up to reach Platinum for 2023.
A status run
One way to quickly and efficiently further your status goals on any airline is by completing a mileage run. This typically involves flying from point A to point B and back to point A, sometimes without leaving the airport at the destination, simply for the sake of flying a certain amount of miles or reaching the spending thresholds necessary to earn or requalify for status.
This can be particularly beneficial for AAdvantage status goals since AA's status currency, Loyalty Points, are earned based on distance, spending and fare class flown.
Generally speaking, one base mile earned equates to one Loyalty Point. These are earned whenever you fly an AA-operated or Oneworld partner flight, use a cobranded American Airlines credit card or earn eligible base miles that count as Loyalty Points, including by shopping online via the AA shopping portal and SimplyMiles portal or eating at participating restaurants in the dining rewards program AAdvantage Dining.
However, since I don't currently have a cobranded credit card, I knew the quickest way to reach the 75,000-Loyalty-Point threshold required for AAdvantage Platinum was to book a long-haul flight in a premium cabin, on either American or a Oneworld partner.
You earn bonus miles that qualify toward your Loyalty Points balance when you fly a premium cabin, specifically premium economy, business or first class. Because you get more Loyalty Points for flying in a premium cabin, I knew I wanted to fly premium economy at a minimum.
Also, since flights on partner airlines also qualify for Loyalty Points, I chose to book a premium economy fare type on Finnair, based on its availability out of my home airport — Chicago's O'Hare International Airport (ORD).
Read more: Comparing the Finnair premium economy flight experience on the A330 versus the A350
While this decision was largely a status run, I also picked this flight because I wanted to visit Singapore for the first time.
To facilitate this, I found a round-trip flight from ORD to Singapore's Changi Airport (SIN), with a long layover each way at Helsinki Airport (HEL). In total, I spent 66 hours and 15 minutes in transit over five days across 20,372 miles.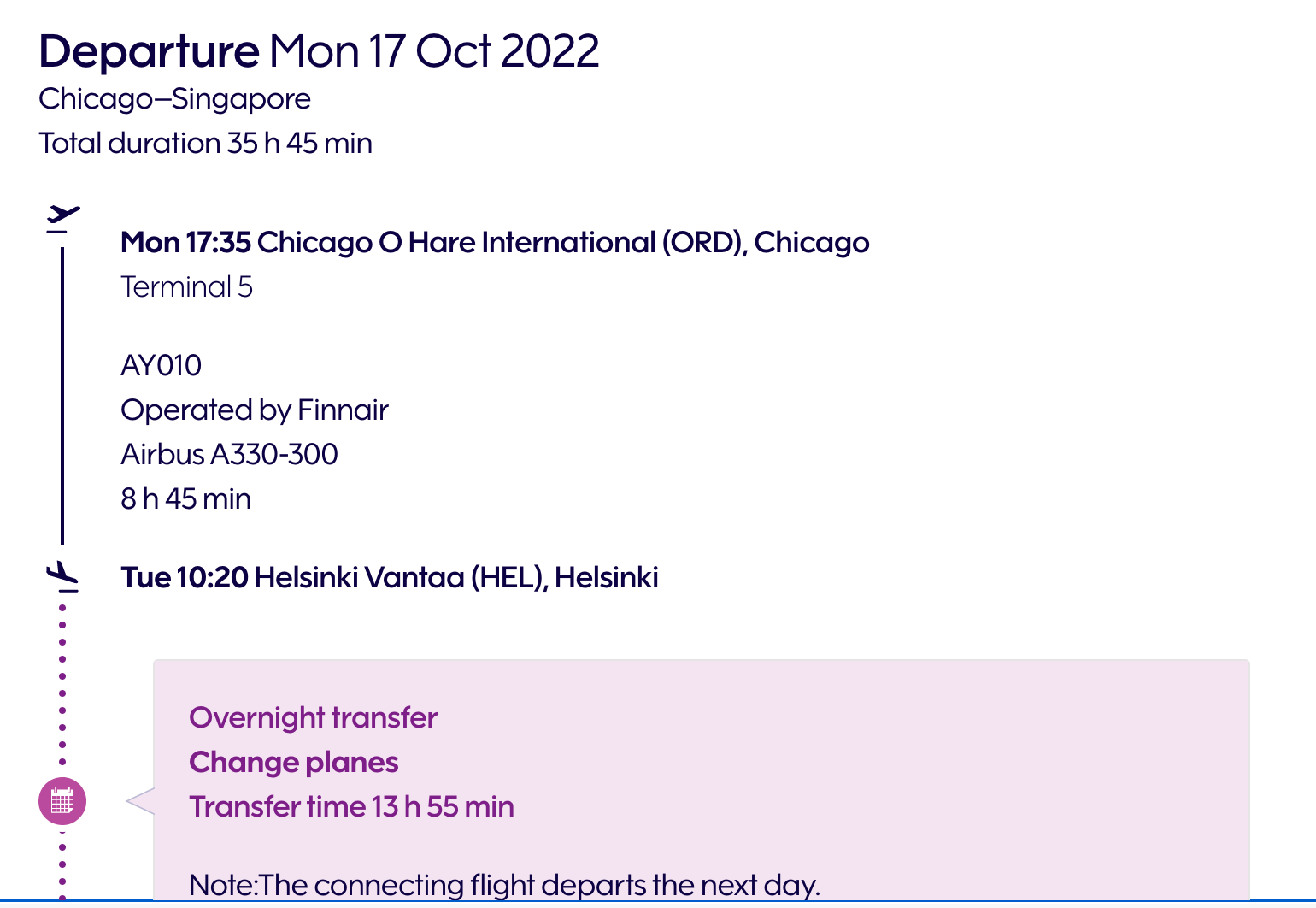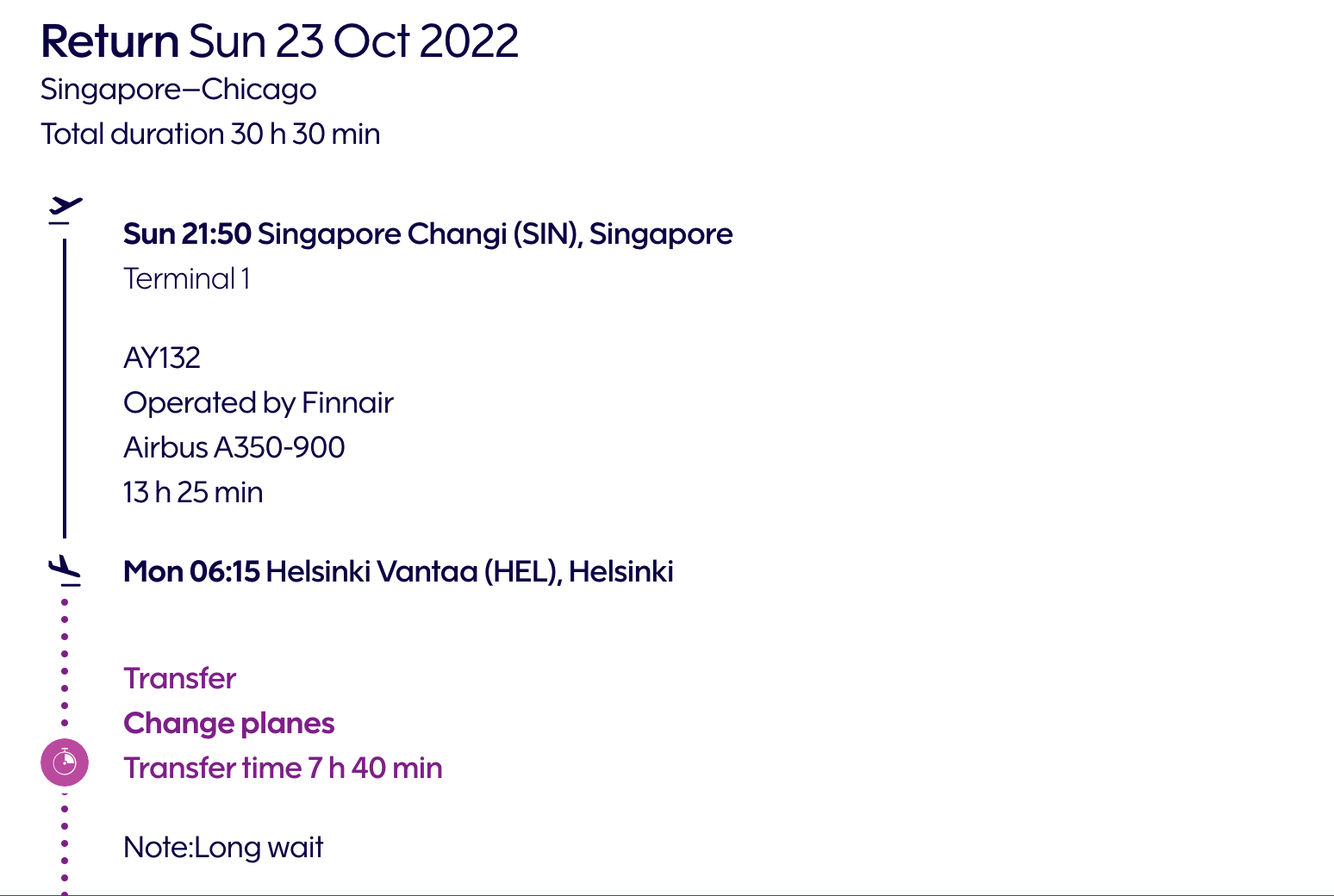 Thanks to a 40% elite-status bonus as a Gold member, I earned 28,554 Loyalty Points and American Airlines redeemable award miles on this one trip.
How close this got me to Platinum
Thanks to this trip, I now have nearly 69,000 Loyalty Points, just 6,371 points short of Platinum status for 2023. This year, I have until the end of February to get Platinum since the qualification period runs from March 1, 2022, through February 2023.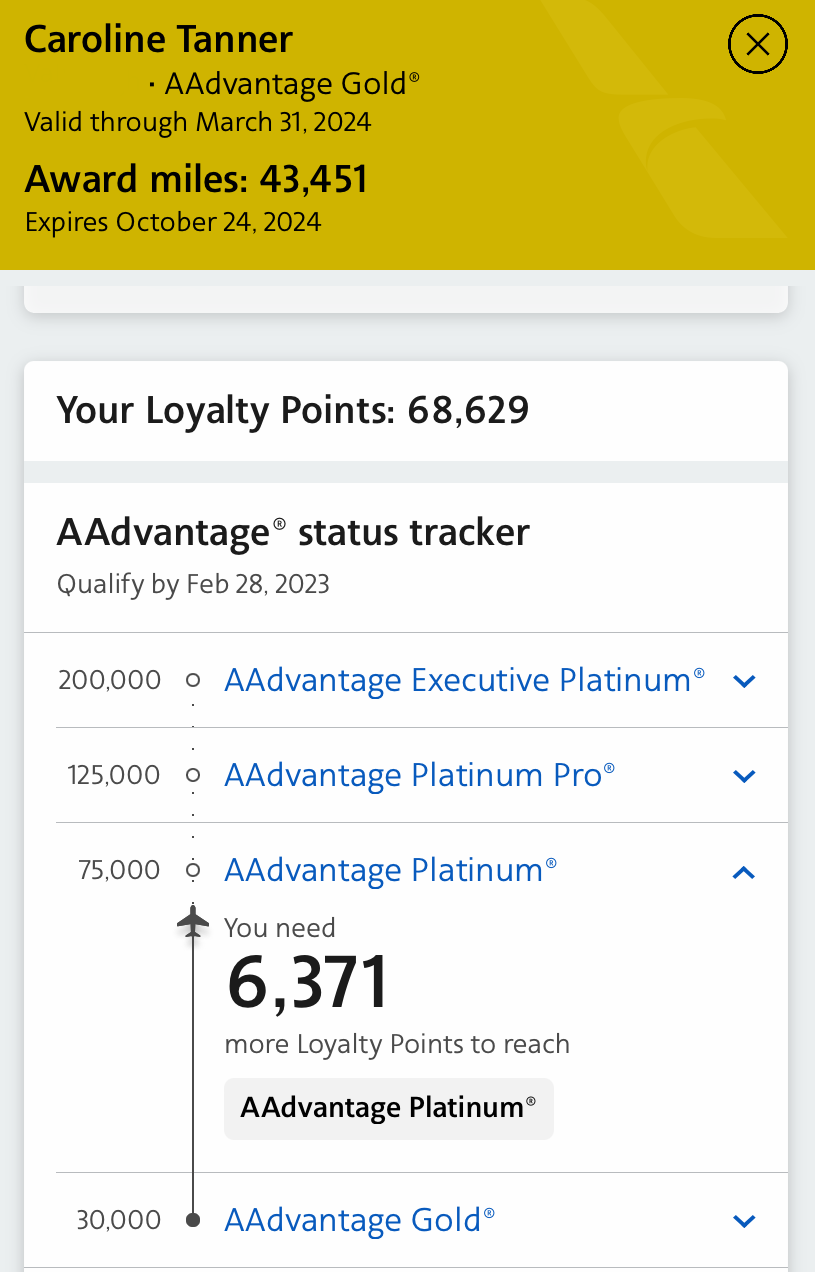 When I think about my strategy for the rest of the year and how I'll acquire these remaining Loyalty Points, I plan to take the following trips:
O'Hare International Airport (ORD) to LaGuardia Airport (LGA): Base fare of $437.21 for a total of 3,060 Loyalty Points and award miles.
ORD to Seattle-Tacoma International Airport (SEA): Base fare of $229.77 for a total of 1,608 Loyalty Points and award miles.
ORD to Ronald Reagan Washington National Airport (DCA): Base fare of $255.81 for a total of 1,790 Loyalty Points and award miles.
Those three trips would put me roughly 2,000 Loyalty Points above what's necessary for Platinum. Additionally, I'll earn 1 AAdvantage mile for every eligible $1 I spend from staying at World of Hyatt hotels on each trip, thanks to the companies' ongoing partnership.
Future status goals: Lounge access
While no status guarantees you Admirals Club access besides Concierge Key, AA's top tier, you can qualify for lounge privileges for certain routes.
For example, Executive Platinum, Platinum Pro and Platinum members get lounge access for certain international flights along with first- and business-class ticket holders on certain international, transcontinental or domestic flights operated by American or a partner airline.
Accessing Admirals Club via qualifying international routes as a Platinum status holder will be my immediate goal after becoming Platinum.
Bottom line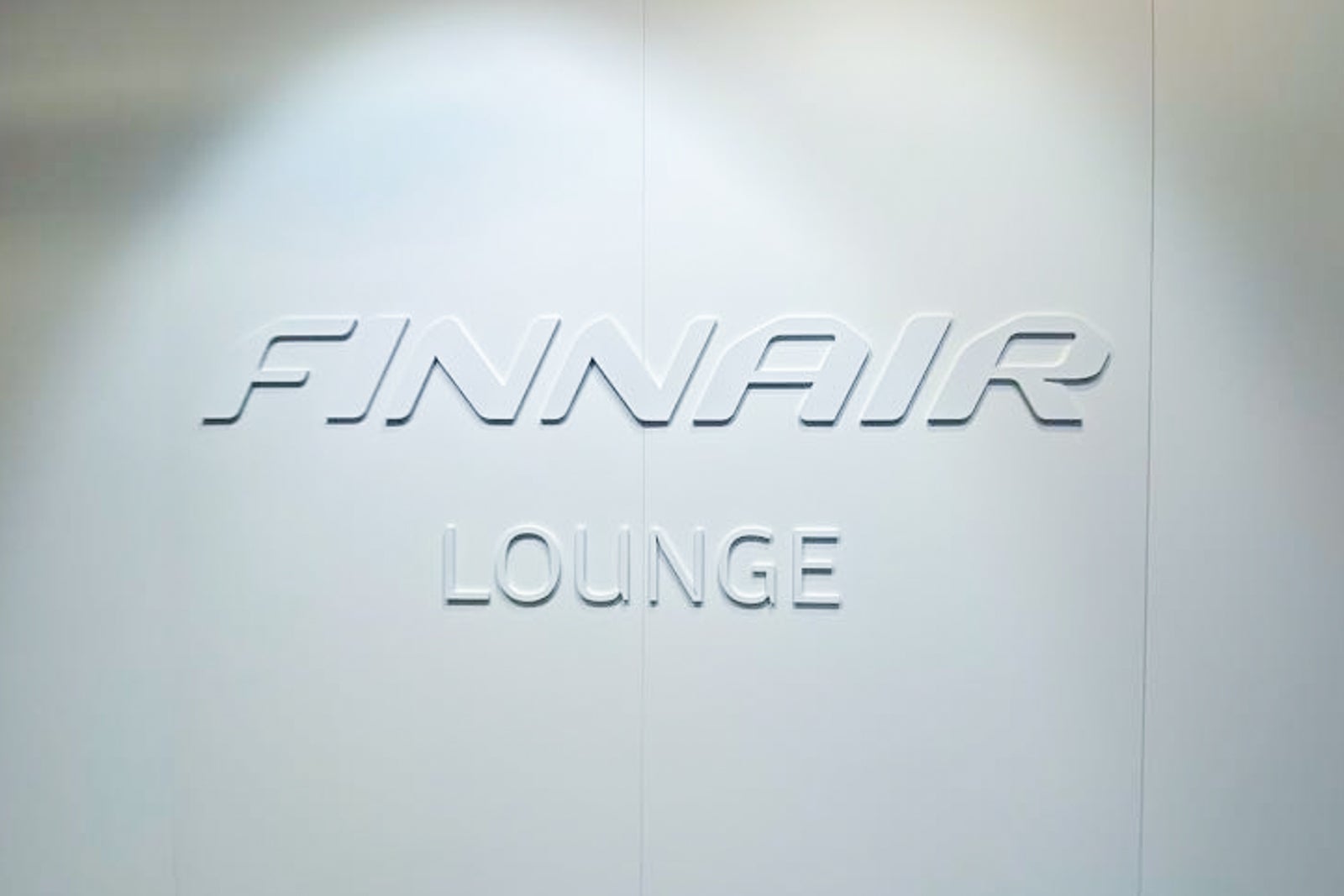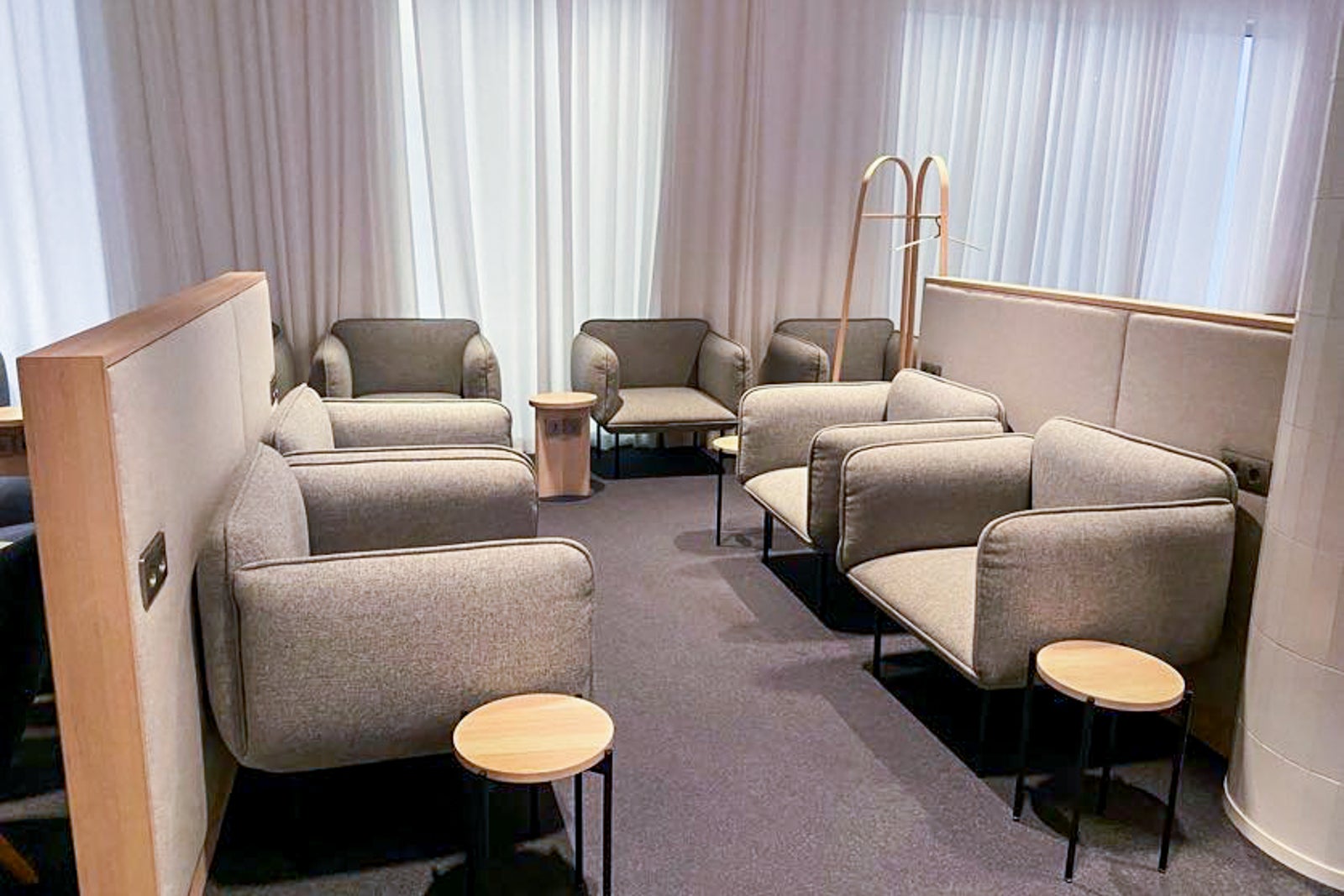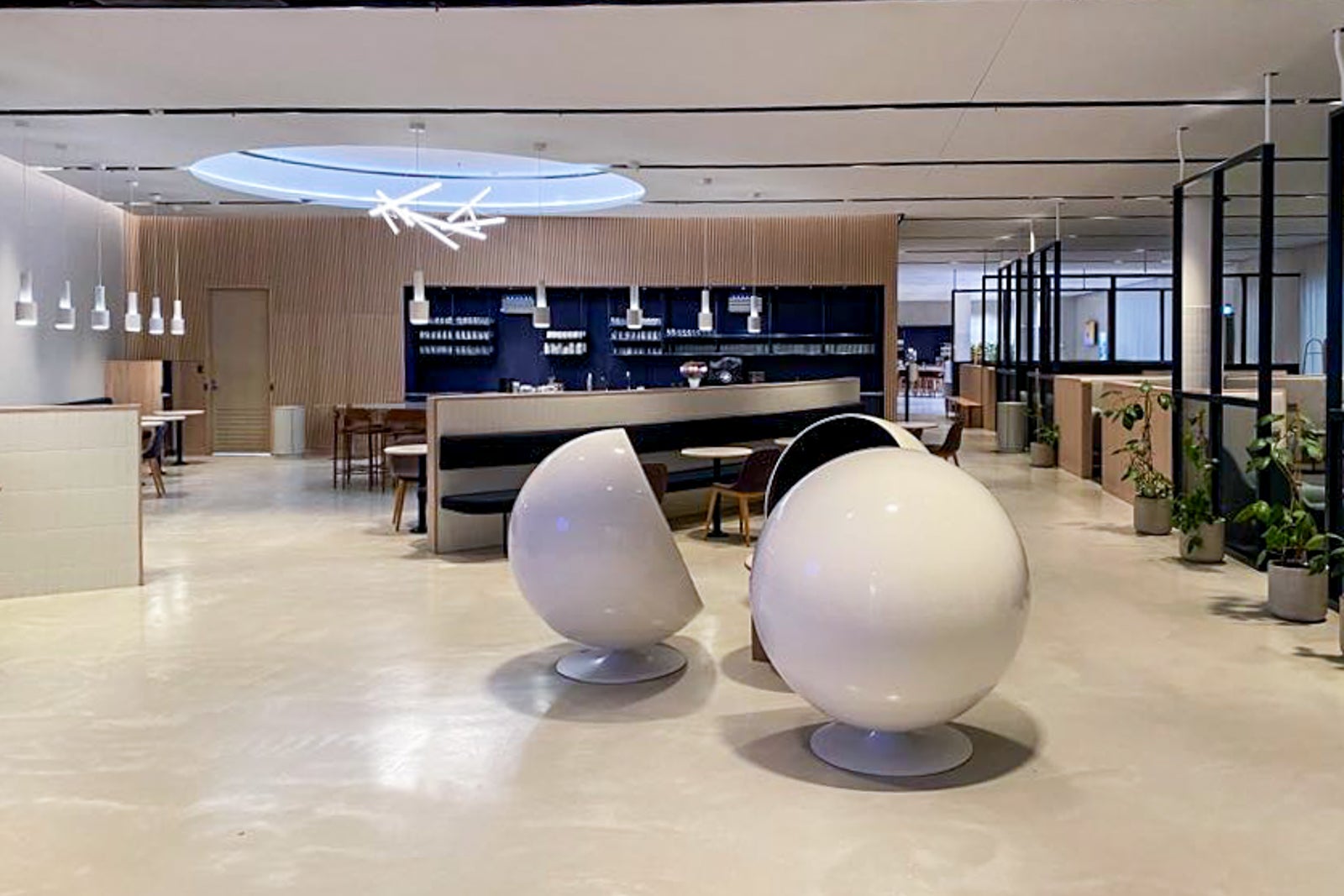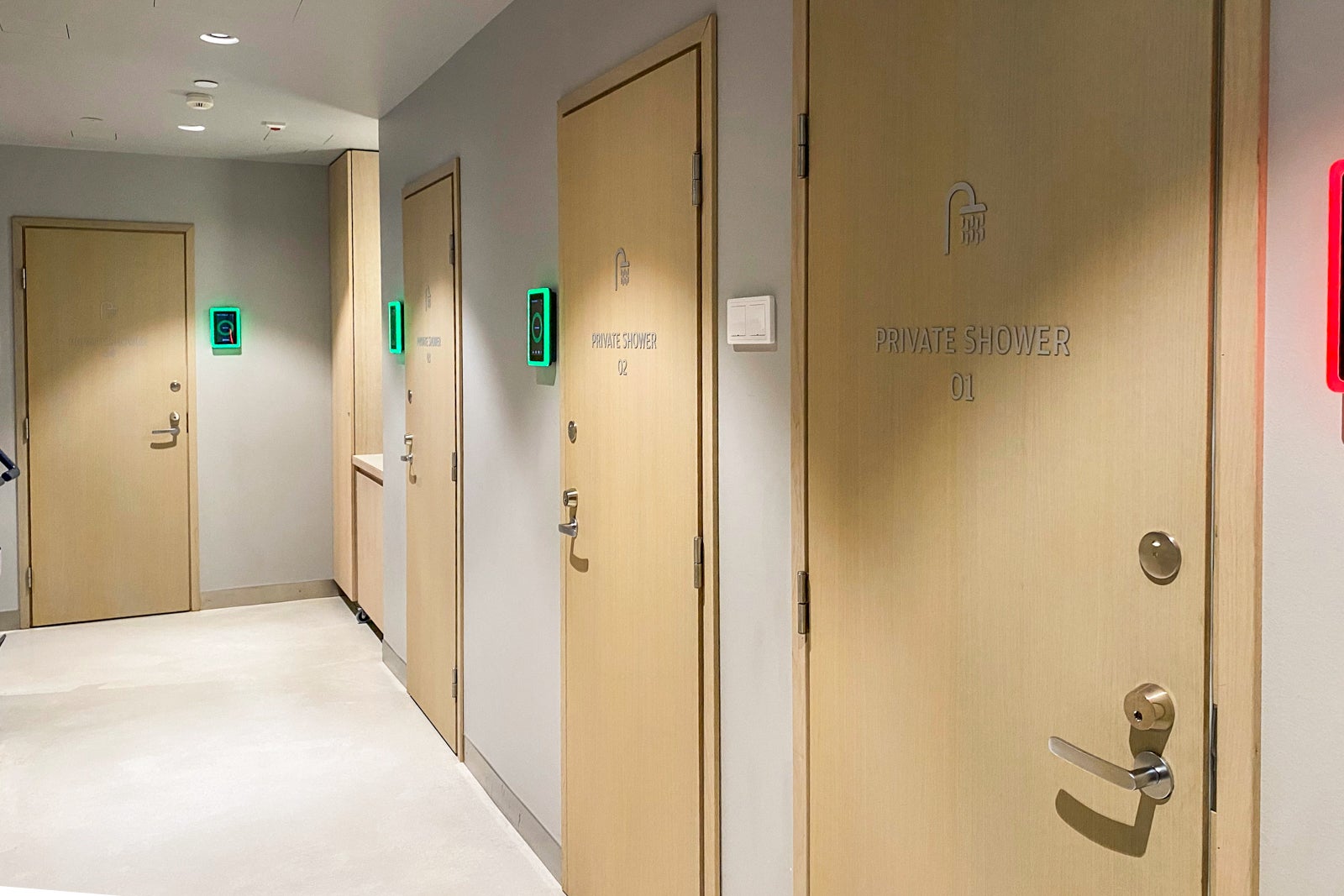 Flying one of the world's longest flights wrecked me physically — I developed a clogged ear that required a trip to urgent care when I got home, resulting in being up straight for more than 30 hours, and it took two weeks to get over my jet lag. But I would still contend it was worth it to get me close to my American Airlines status goals with just four flights.
Related: There is some debate about whether an airline's elite status is still "worth it."
Before joining TPG, I would not have thought about pursuing airline status. However, as I have seen, even with entry-level status you can start enjoying extra perks.
As an AA Gold member thus far, I've received one flight upgrade to business class on a regional flight from ORD to St. Louis Lambert International Airport (STL). I routinely select complimentary extra-legroom seats when checking in for my flights — either preferred seats or Main Cabin Extra based on availability. Though I haven't needed it thus far, I like having the option of checking a bag for free should I so choose.
All of this has helped me come one step closer to my end goal — complimentary lounge access and more frequent flight upgrades, which would be extremely valuable to me on long-haul flights in particular. This is why I am chasing Platinum and will continue doing so.