Although 2022 has ended, there may still be an opportunity to achieve the next level of United's sought-after Premier status for 2023 — by buying up.
If your account was targeted, you might have the opportunity to purchase the status level above what you earned in 2022. You can visit this landing page and sign in to your MileagePlus account to see if your account is eligible for a targeted buy-up offer.
While this might sound appealing, prepare for sticker shock.
Instead of charging the difference between your 2022 earned Premier qualifying points and the next tier's PQP threshold, United charges at its discretion. In some cases, the data we've gathered shows exorbitantly high elite status buy-up fees at almost all levels. And unlike previous years, you can redeem MileagePlus miles at a fixed 0.75 cents or 1 cent per mile (about 25% to 50% below TPG's valuation of United miles) to buy up to the next status tier.
Here's a look at what we found.
Premier Silver to Premier Gold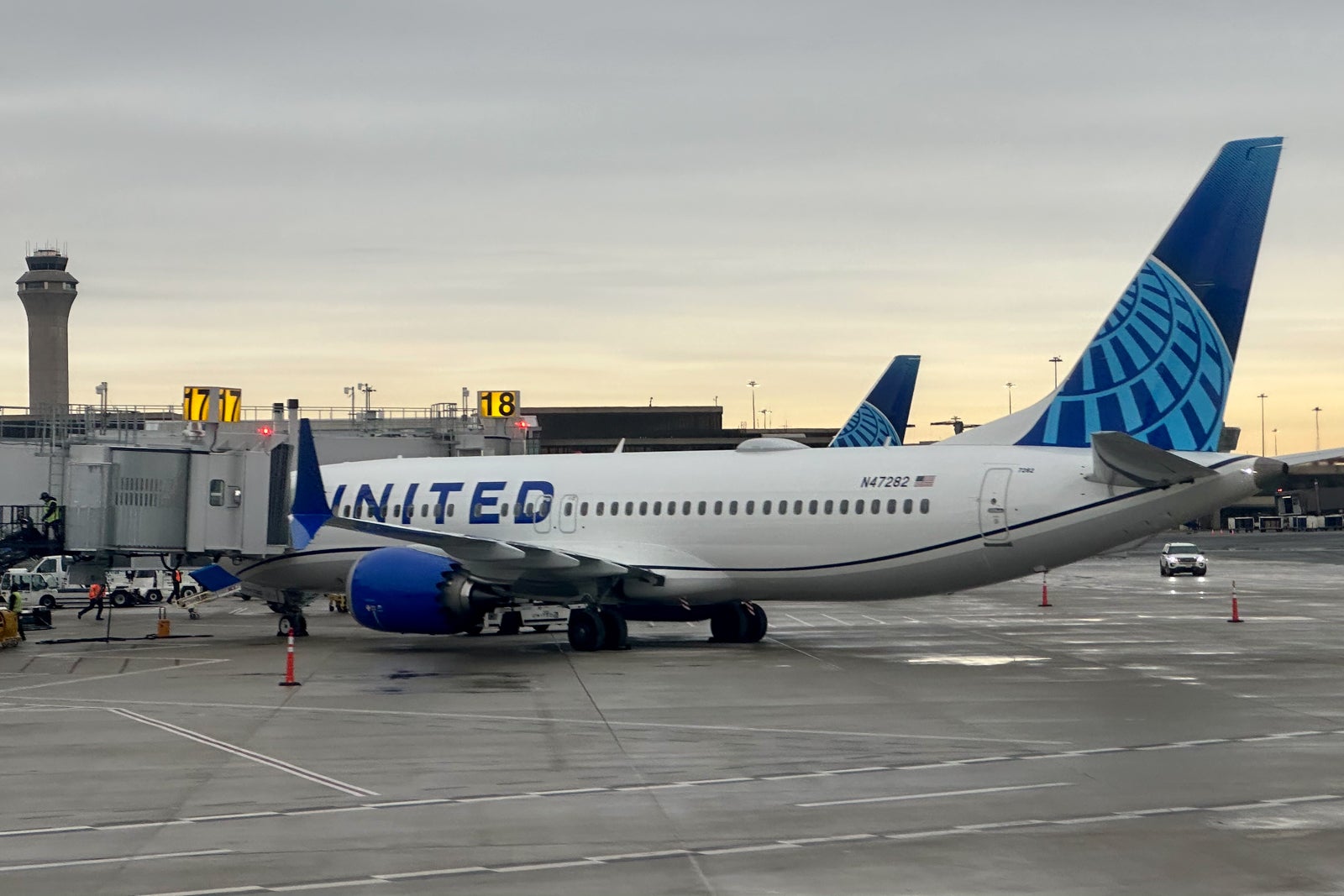 Our surveyed accounts found that the status buy-ups from Premier Silver to Premier Gold range from roughly $1,500 to $3,500.




Some of the primary benefits of Premier Gold status include Star Alliance Gold status, Group 1 boarding, Economy Plus for you and one companion at booking, higher priority complimentary domestic standby upgrades, a status match to Marriott Bonvoy Gold Elite status and two checked bags when traveling with United.
We believe that Premier Gold is an excellent United Premier membership. Many of the benefits of Premier Gold (like Star Alliance Gold and the Marriott status match) are identical to those that top Premier 1K and Global Service flyers have access to, and it is far more attainable than higher United statuses.
Still, it can be difficult to justify paying thousands of dollars to receive a status bump from Premier Silver to Premier Gold. This is especially true if you don't fly enough to use the added benefits regularly.
Related: I just earned airline elite status for the first time — and I'm never going back
Premier Gold to Premier Platinum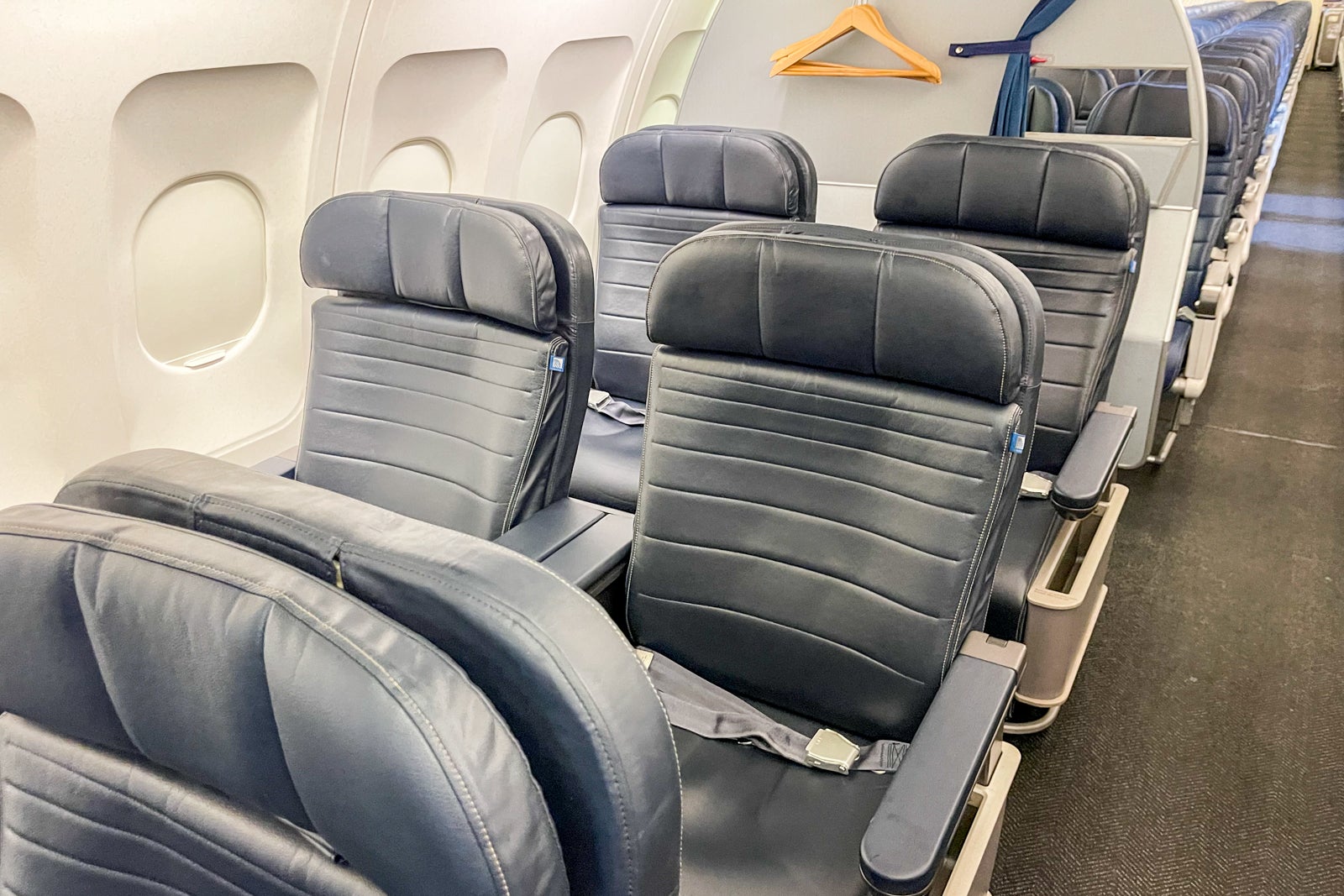 It appears that United is offering those who qualified for Premier Gold a chance to purchase Premier Platinum. Our examples show that United charges between $3,000 and $4,000 for most upgrades.

Premier Platinum members receive all of the benefits that Premier Gold members receive. Beyond that, the only notable difference is higher complimentary upgrade priority and 40 PlusPoints, which is enough for two regional upgrades or one international long-haul upgrade. Premier Platinum members can also reserve up to eight Economy Plus seats when traveling with companions, as opposed to Premier Gold with just one companion.
In light of the limited additional benefits, we don't recommend that most flyers purchase Premier Platinum status. This is especially true if your targeted offer is in the $2,000-plus range — while the PlusPoints and higher upgrade priority are nice, they're unlikely to offset the buy-up cost.
Related: Quick Points: How United elites can claim free mid-tier Marriott elite status
Premier Platinum to Premier 1K
As the highest published tier at United, Premier 1K offers a variety of benefits. This tier is reserved for the most frequent United flyers, as it requires earning 54 Premier qualifying flights and 18,000 PQPs, or 24,000 PQPs if you qualify through that metric alone.

Premier 1K members enjoy all the benefits of Premier Platinum in addition to preboarding privileges, a complimentary Clear membership, a snack and drink in economy and 280 PlusPoints.
You can use the 280 PlusPoints in many ways, choosing any combination that best suits you. For example, you can redeem them for 14 regional upgrades, 14 upgrades to United Premium Plus on long-haul flights, or seven upgrades from economy to Polaris business class. I recently used 40 PlusPoints to score an upgrade to Polaris business class on a long-haul flight.
We collected a data point for Premier Platinum to 1K status, which came in at $7,061. One TPG reader received an offer to buy up to Premier 1K status for $9,934 or 1,103,778 miles (worth over $13,000 at TPG's valuations).
This is a small fortune for many, especially considering your status expires on Jan. 31, 2024. Like other buy-ups, we find this hard to justify even with the PlusPoints haul, though it could be worthwhile if you have an immediate plan to use them on a long-haul flight.
Related: Surprise: United extends elite status for some, announces reduced requirements for next year
How does United determine these prices?
While a computer algorithm is likely determining the cost of your targeted buy-up, there are a few patterns that we've noticed when comparing offers through our surveyed MileagePlus accounts.
Surprisingly, how close you were to the next Premier status does not appear to affect prices. It seems like the factor that most affects prices is when you earned PQPs in 2022. Across the board, those who flew in November and December saw higher buy-up fees than those who last flew in September or October.
Related: An easy weekday upgrade: A review of United Business on the A320 from Puerto Vallarta to Denver
Is it worth it?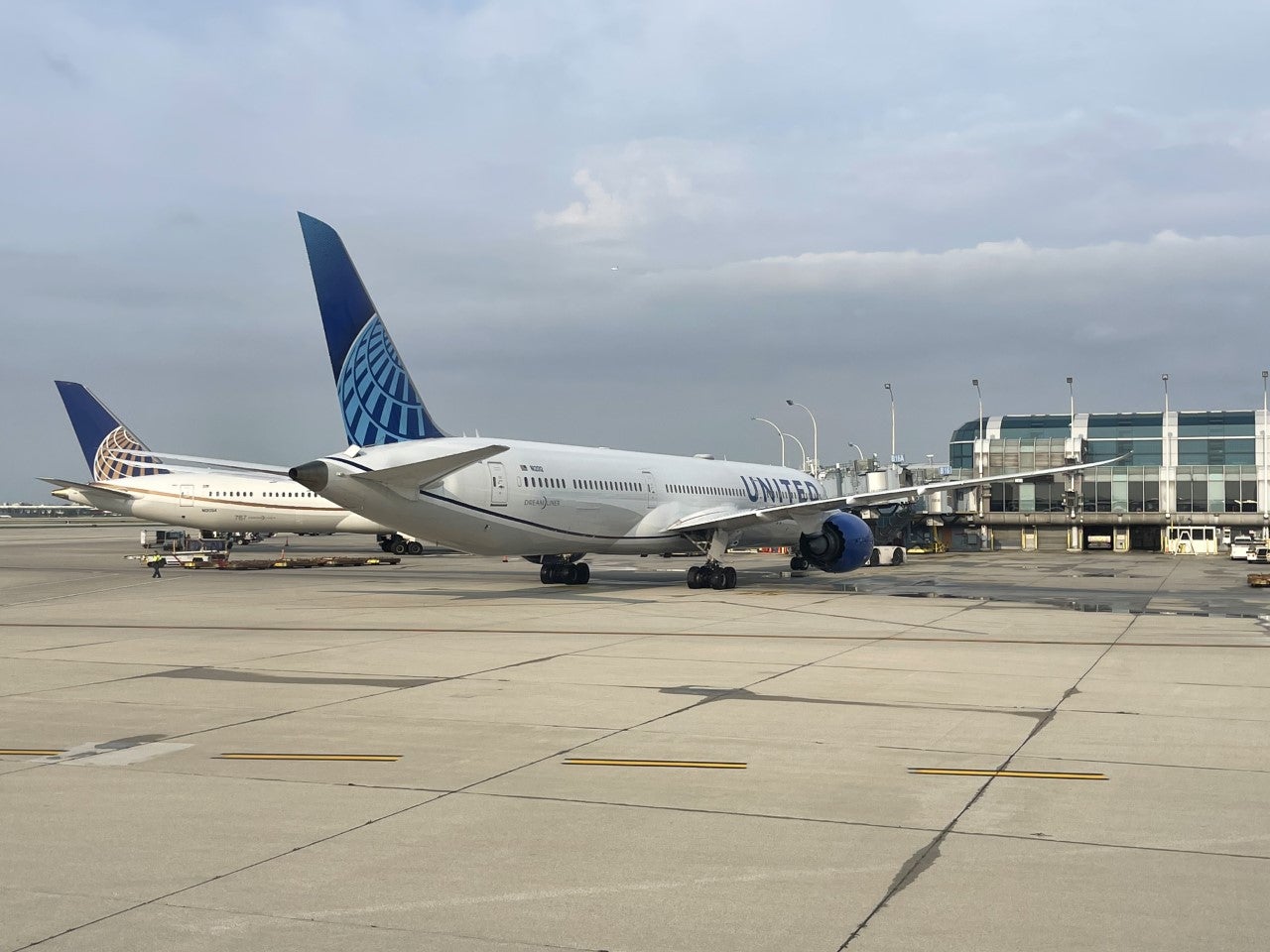 We don't think these buy-up offers are a great deal. And as a United frequent flyer myself, I think these price points are too high to even consider a status upgrade splurge.
If you are on the fence about whether or not to buy a status upgrade, you may want to apply the cost you would have spent on the status upgrade to your 2023 flight activities. After all, the status you earn in 2023 will be valid through Jan. 31, 2025, whereas the status you buy up to this year will expire on Jan. 31, 2024.
Earning PQPs quickly on partner flights
You can often earn more than 1 PQP per $1 spent by flying United partners, so long as you don't book with United.
When you do this, you'll earn PQPs based on the number of redeemable miles you earn based on each partner's earning chart. Here's a look at United's Air Canada earning chart: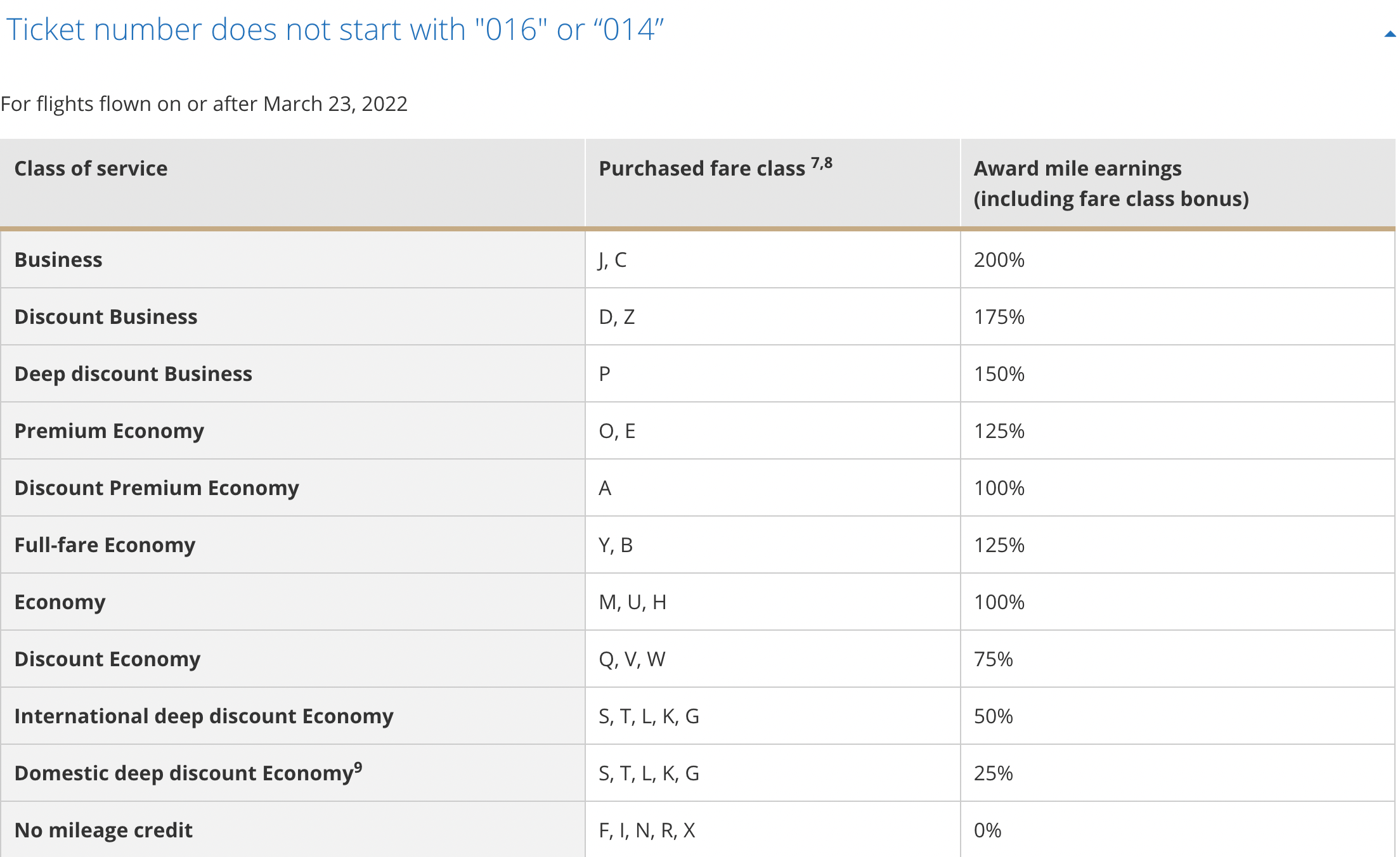 Additionally, there are two tiers of partners: MileagePlus partners and preferred partners, with preferred partners earning more PQPs. When flying with a MileagePlus partner, you take the number of redeemable miles you earn and divide the number by six to determine the number of PQPs you earn. For preferred partners, you divide by five.
Note that there is a maximum number of PQPs you can earn per segment, which varies based on the class of service and whether or not you're flying a preferred partner.
| | | |
| --- | --- | --- |
| Class of service | Preferred partner PQPs | MileagePlus partner PQPs |
| First/business | 1,500. | 1,000. |
| Economy/premium economy | 750. | 500. |
For example, on this business-class Air Canada itinerary, you can earn 5,282 PQPs by spending roughly $3,500.

Honolulu to Vancouver: 4,060 award miles, 812 PQPs.
Vancouver to Montreal: 3,430 award miles, 686 PQPs.
Montreal to Milan: 5,714 award miles, 1,143 PQPs.
Milan to Montreal: 5,714 award miles, 1,143 PQPs.
Montreal to Vancouver: 3,430 award miles, 686 PQPs.
Vancouver to Honolulu: 4,060 award miles, 812 PQPs.
Total: 26,408 award miles and 5,282 PQPs.
After flying this itinerary and four segments on United, one would earn Premier Silver status and be well on their way to a higher status. Plus, those with existing elite status would earn even more award miles thanks to United's elite bonus on partner flights. You can then redeem those miles and earn even more PQPs since United now awards PQPs on award flights.
Related: United's best-kept elite status secret: How to earn PQPs faster with partner flights

Bottom line
In almost all cases, United's recent buy-up offers are atrociously expensive.
If you've received one of these offers, you should look at your upcoming travel plans and see if the added benefits outweigh the cost. Most of the time, we recommend applying whatever you were considering spending on a status buy-up toward flight activity this year.
In doing this, the status you earn this year will be valid until Jan. 31, 2025, giving you an extra year to enjoy the perks associated with your status. Plus, you'd get to see another great destination and make a vacation by upgrading your status in 2023.