Another year is in the books, and with it comes some reflection on accomplishments in 2022 and excitement for what lies ahead in 2023.
From a travel perspective, this year started feeling "normal" again. The mask mandate ended in March, and many more countries began reopening their borders to tourists.
While I personally didn't top my 2019 travel stats, I was still fortunate to visit some destinations that were previously off-limits during the pandemic, including Bali and Singapore.
There were a ton of other travel-focused highlights this year, so I'll recap some of them below and share what's on the horizon for 2023.
2022 travel stats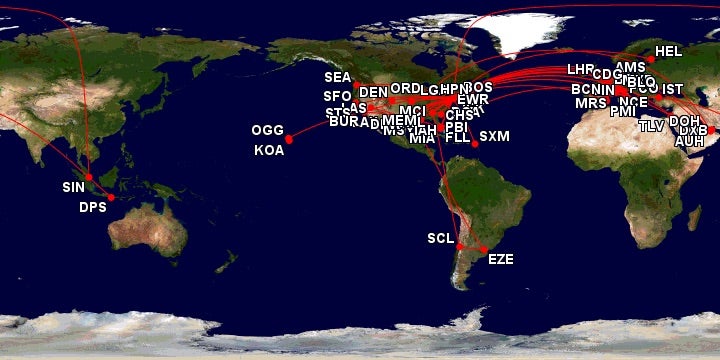 Total miles flown: 185,780 (2021: 152,033; 2020: 133,796 miles; 2019: 205,985 miles)
Longest flight: New York — Singapore (9,527 miles)
Shortest flight: Boston — New York (184 miles)
Unique airlines: 18
Unique airports: 47
Elite status earned: 7 (American AAdvantage Executive Platinum, Delta SkyMiles Gold Medallion, United Premier 1K, JetBlue Mosaic, Hilton Diamond, Marriott Platinum, World of Hyatt Globalist). Read more about my elite status plans for 2023 in my dedicated story.
2022 highlights
A swanky private plane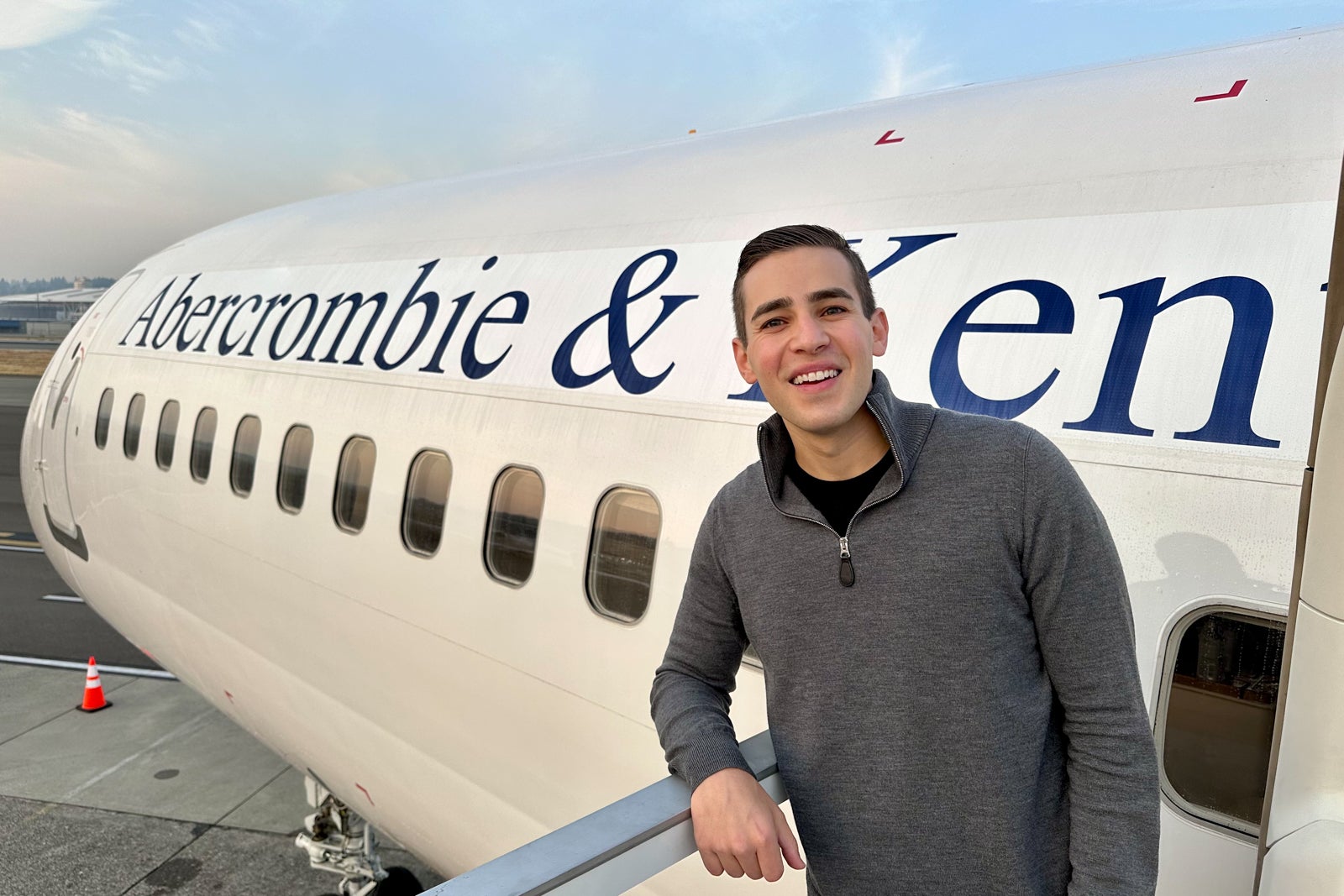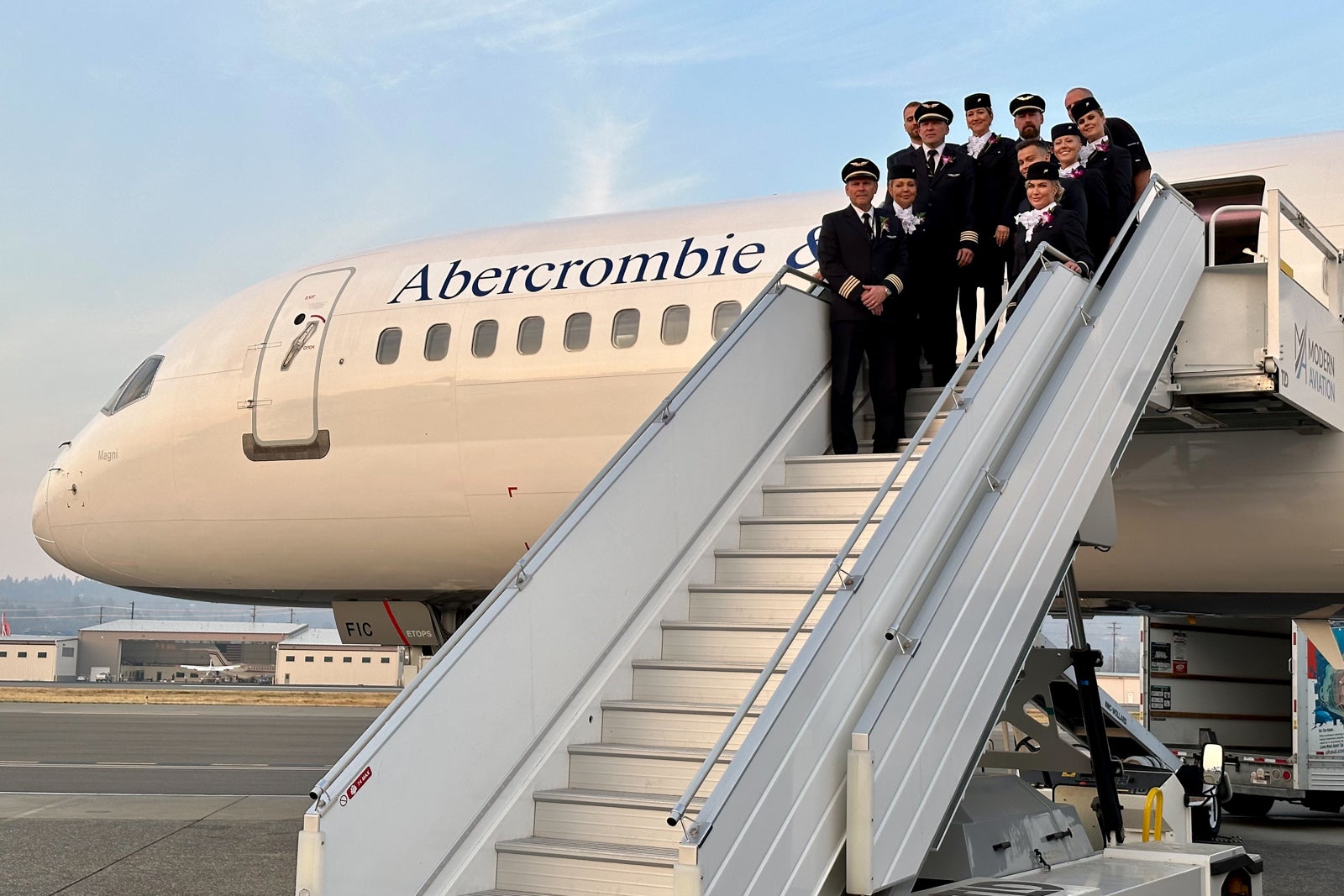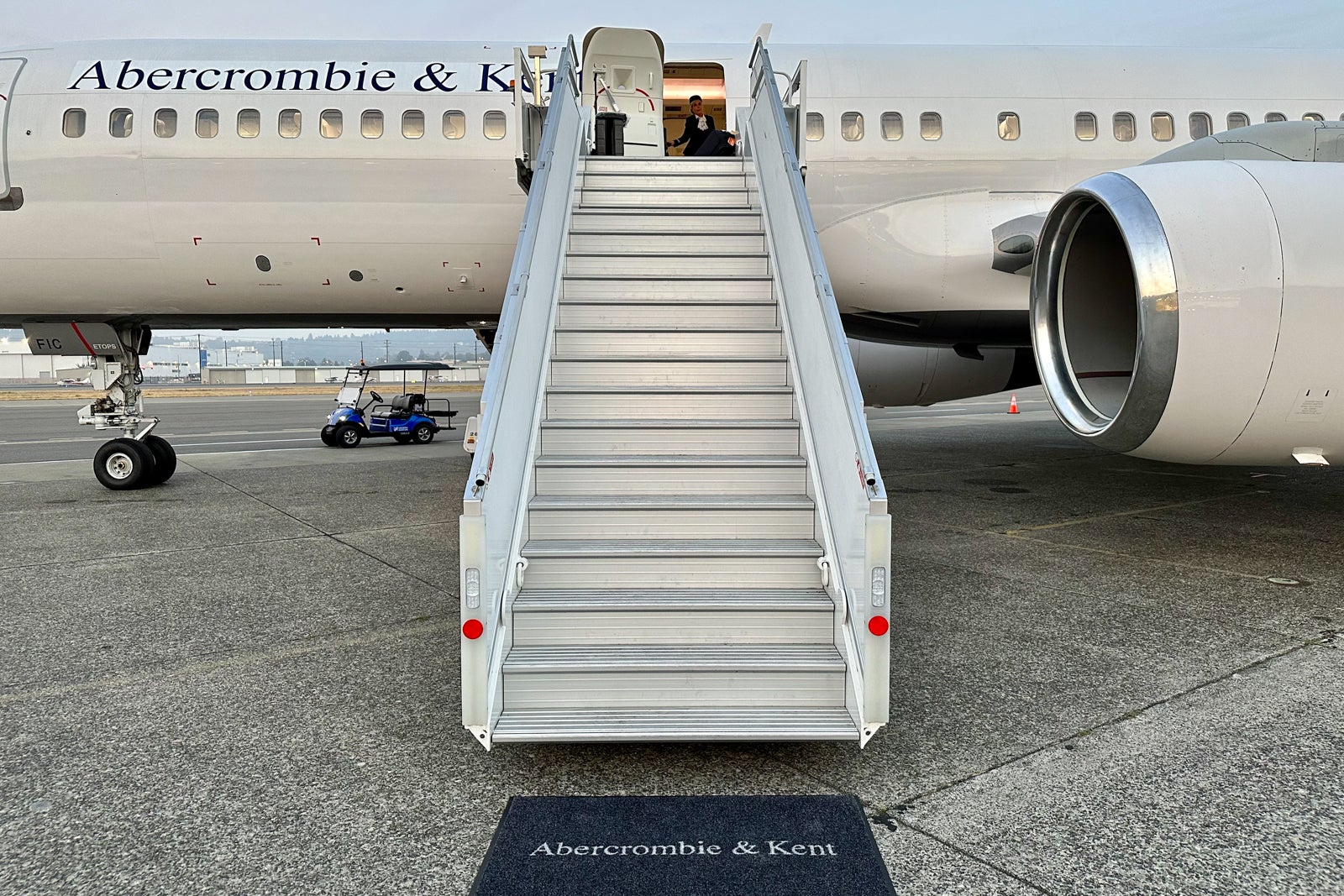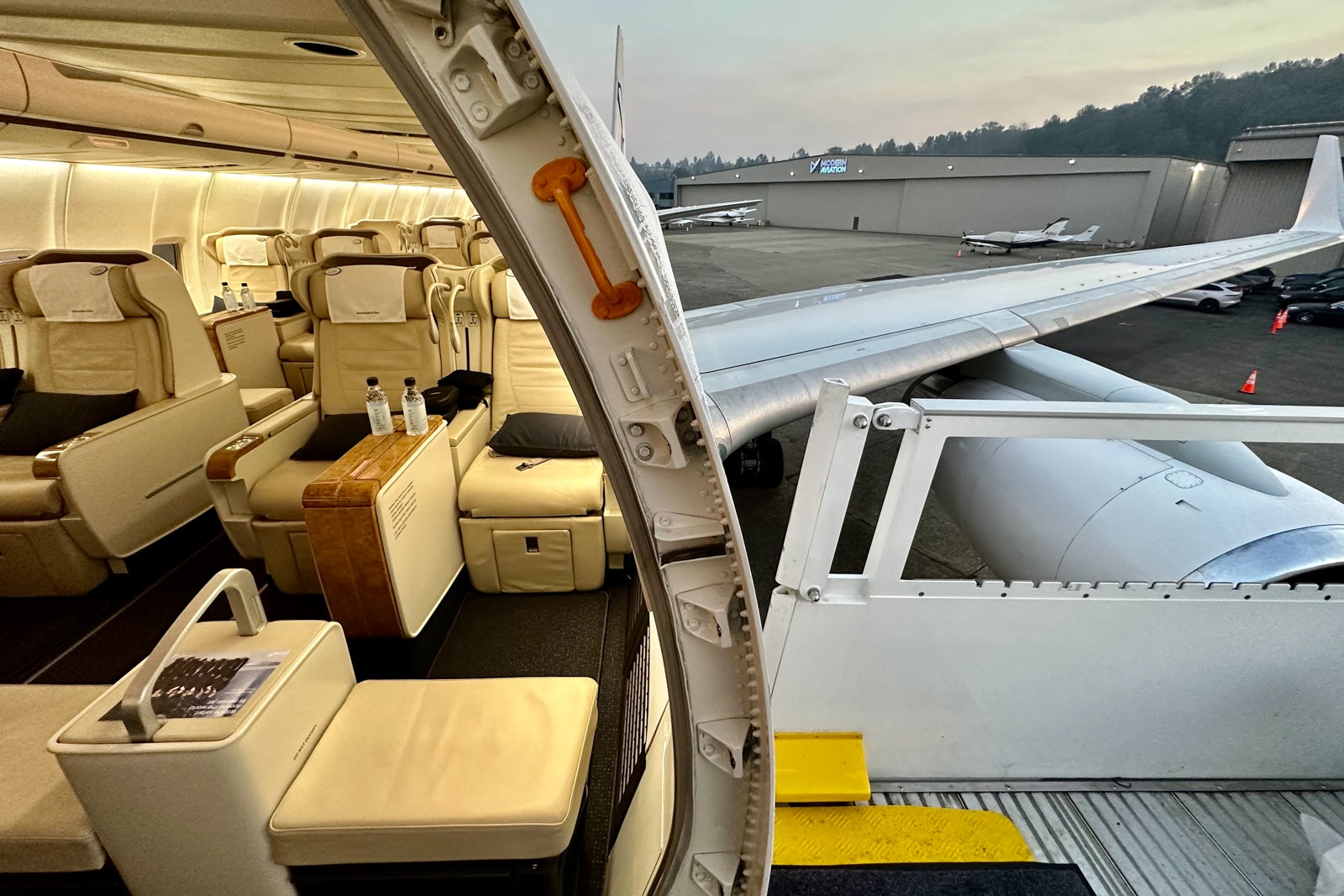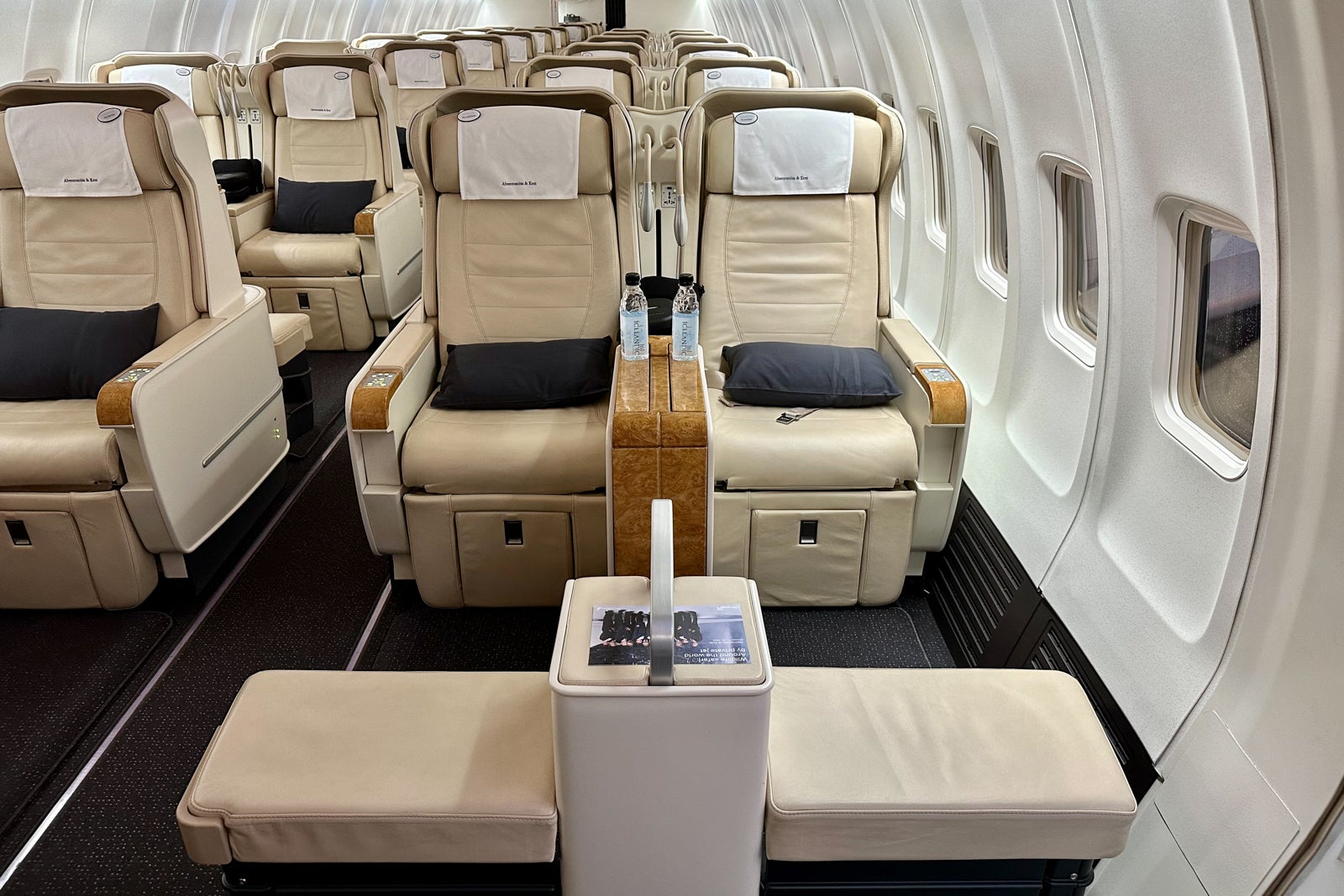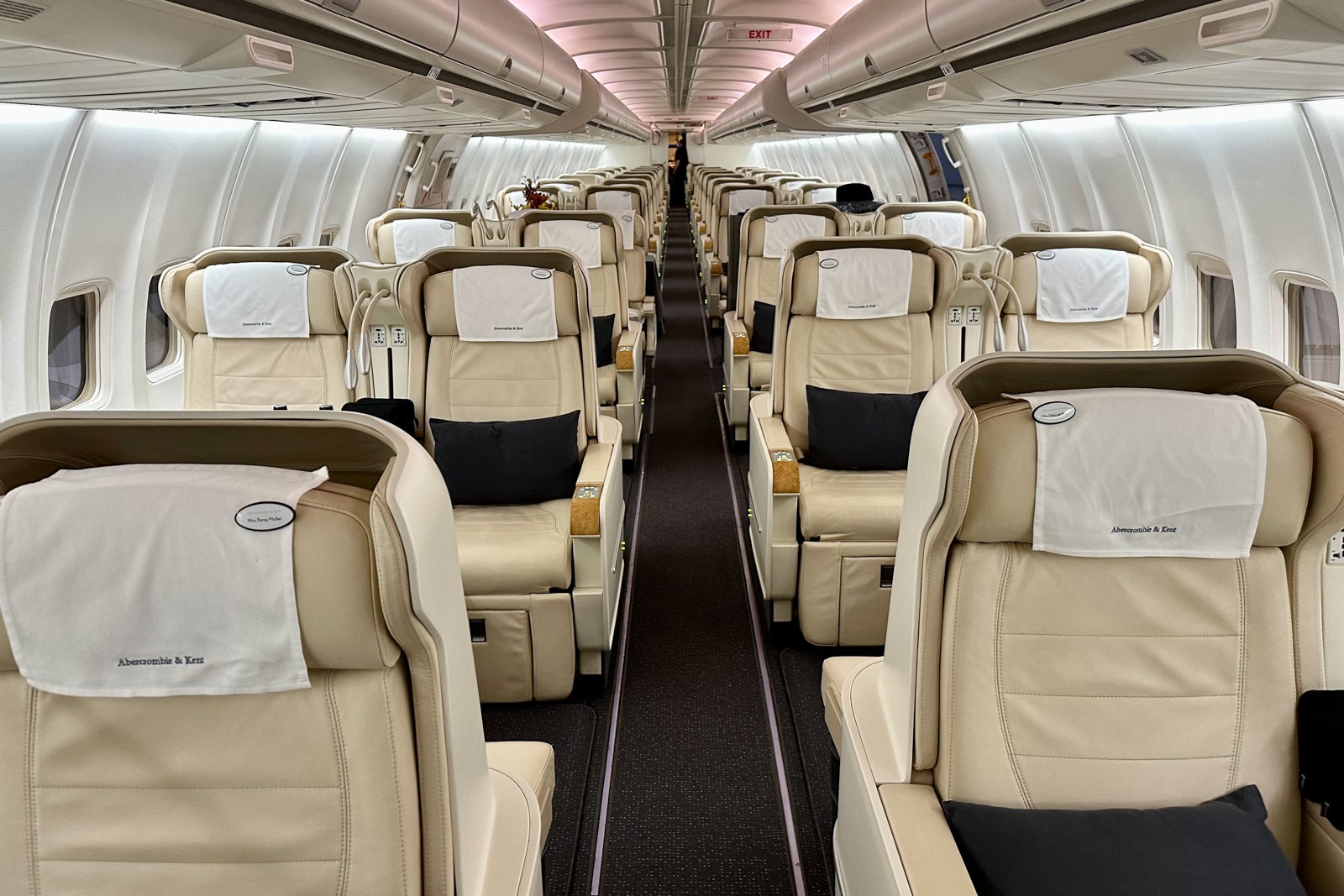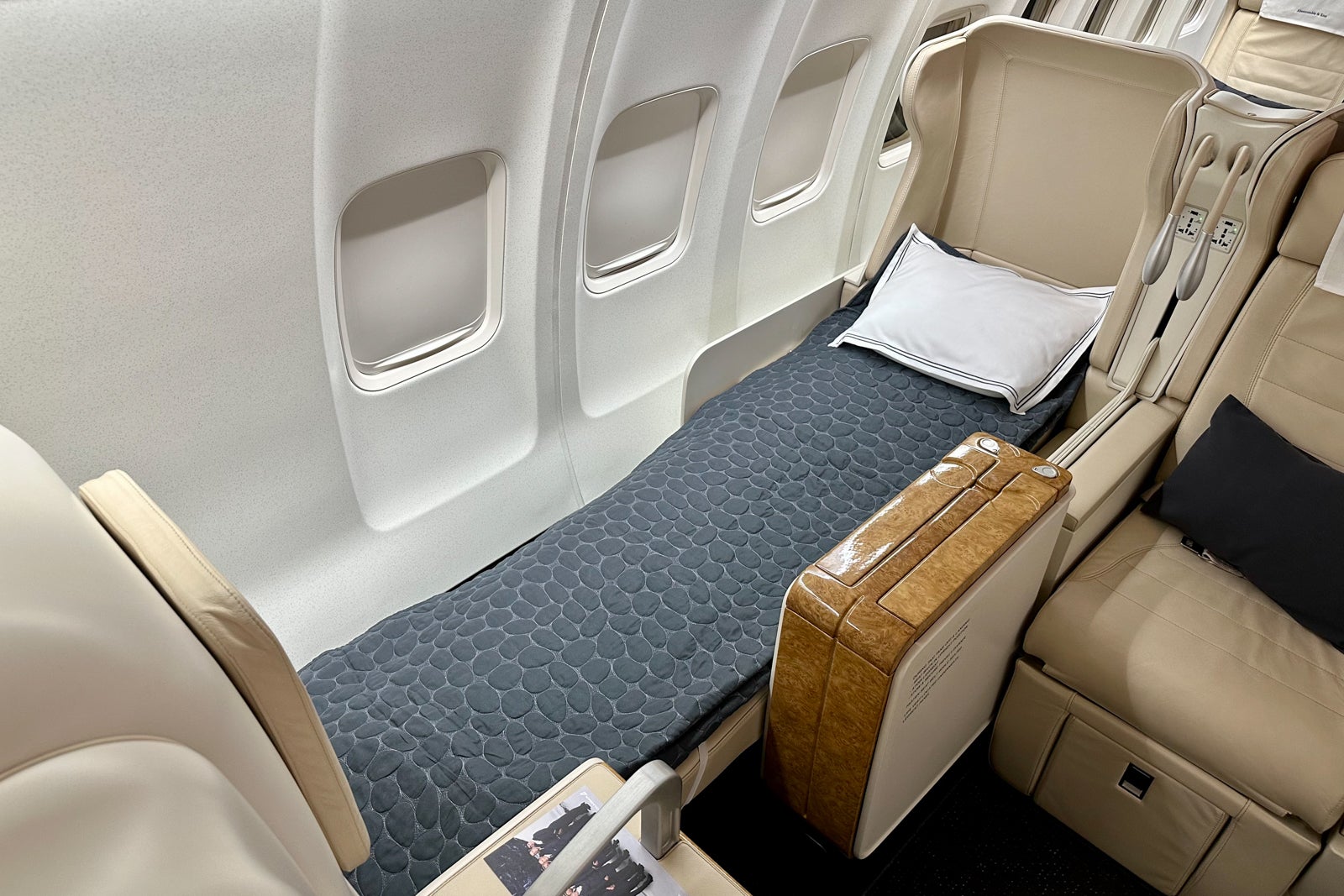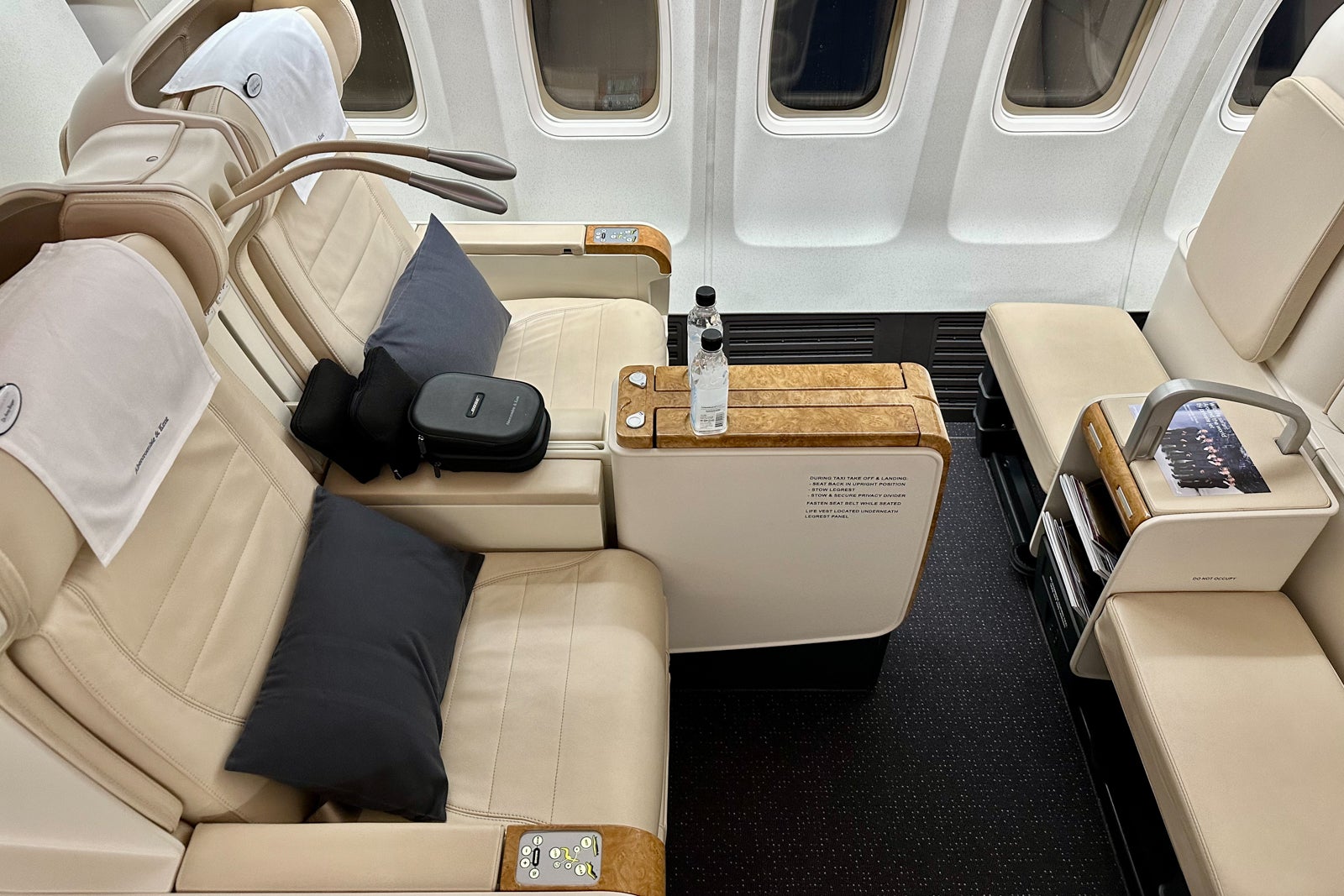 Earlier this year, I got to check out one of the coolest planes I've ever seen — a Boeing 757-200 that's been converted into a luxurious VIP configuration for tour outfitter Abercrombie and Kent.
The 757 features 48 seats, spread across 34 rows in a 2-2 configuration. While the seats largely resemble something you'd find in international business class, the Abercrombie and Kent private jet experience includes cooked-to-order meals, top-shelf Champagnes and liquors and highly personalized service.
Better yet, the plane flies from private terminals at some of the world's hardest-to-reach airports, bringing you closer to the action — whether that's to a safari or to a remote city.
With a sticker price of $160,000 per person, I don't think that flying this jet will be in the cards for 2023, but at least I got a peek inside.
The world's longest flight, take 2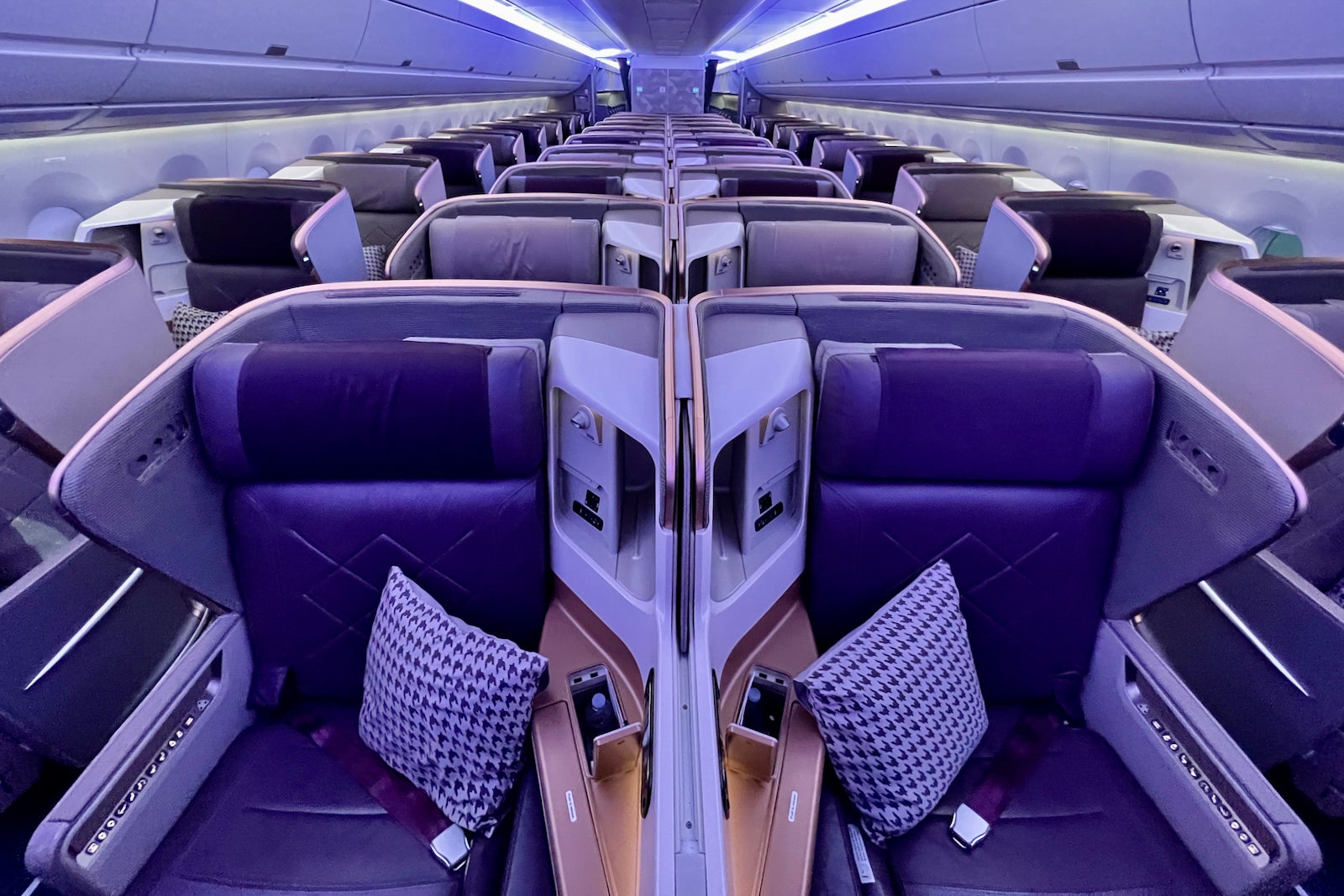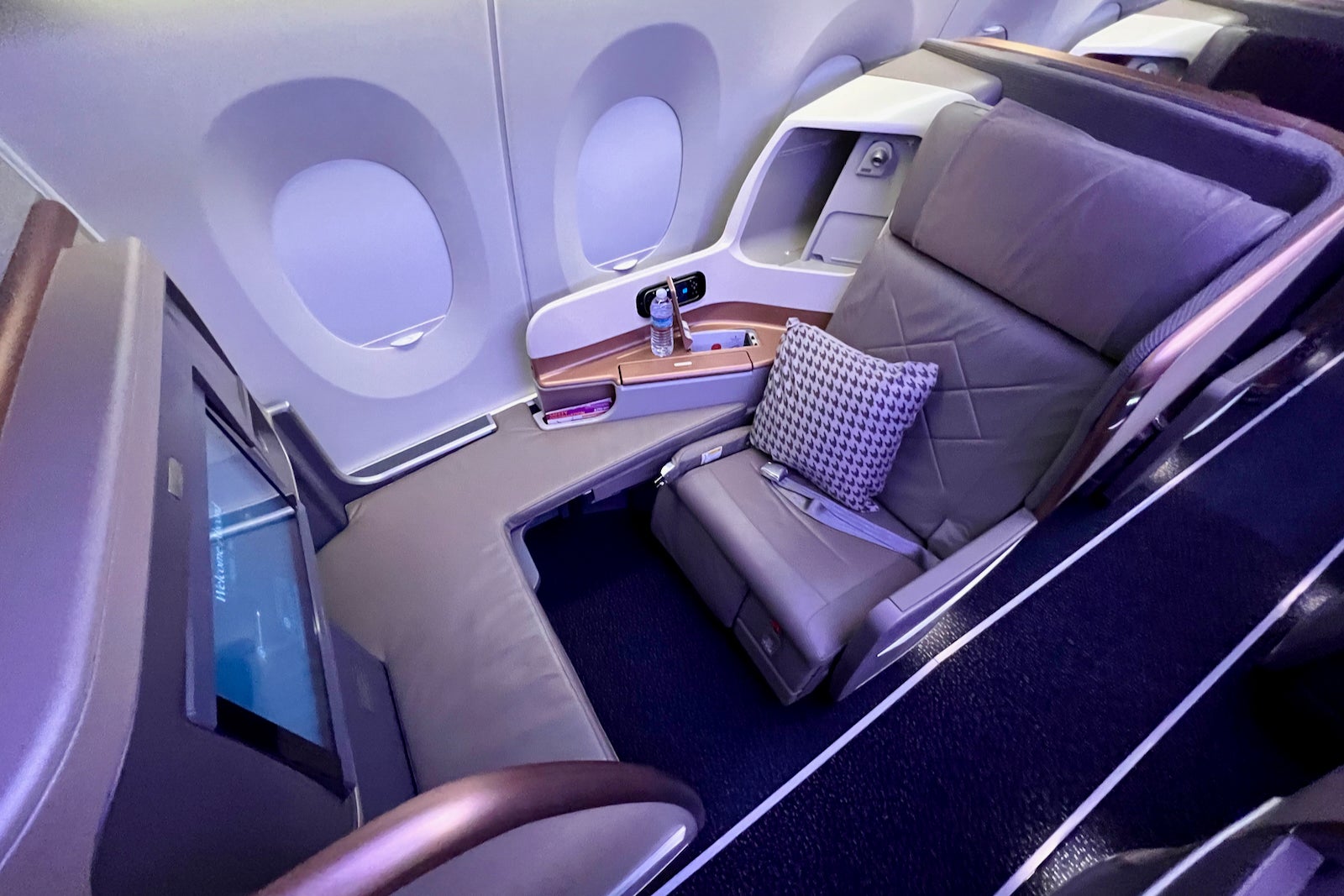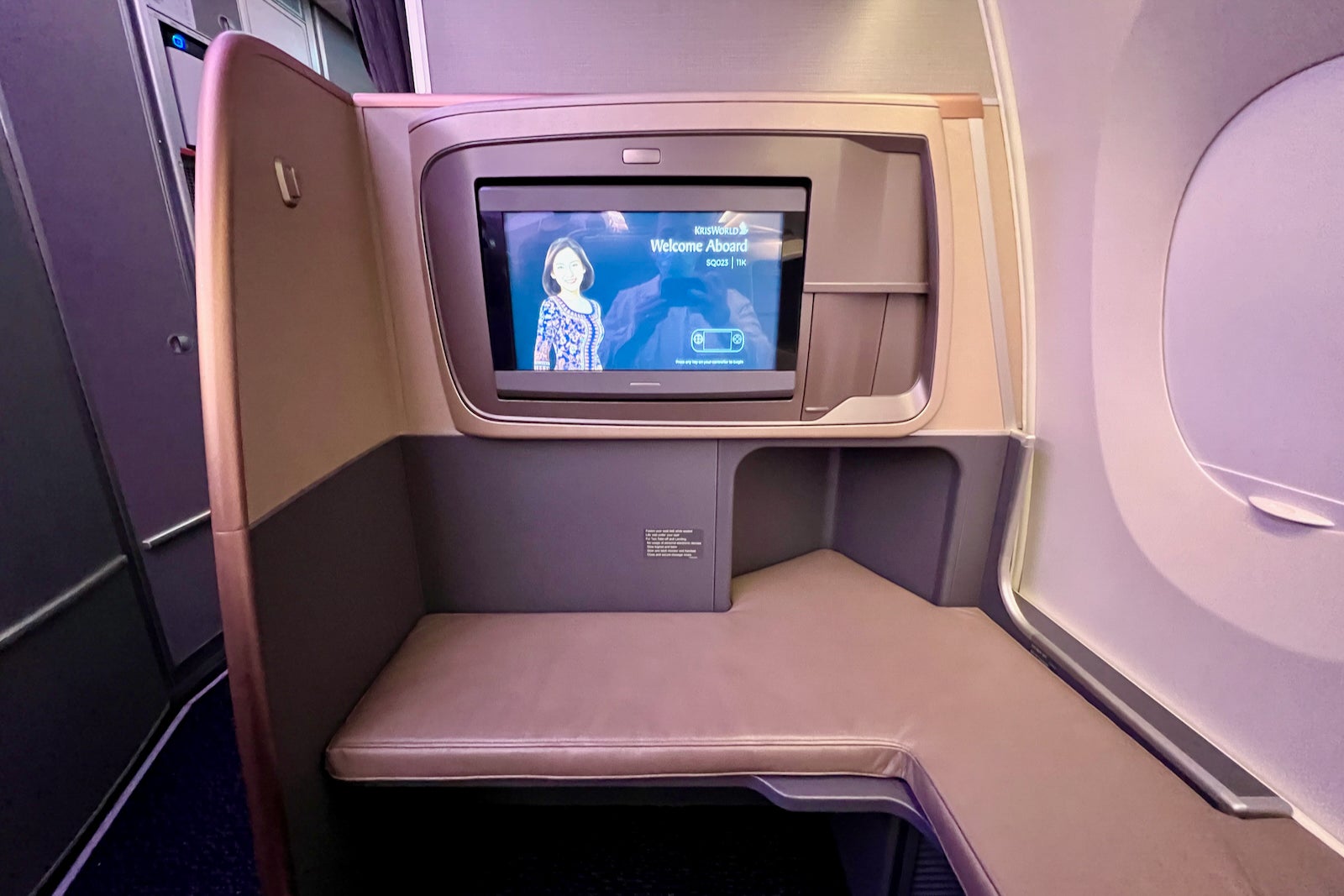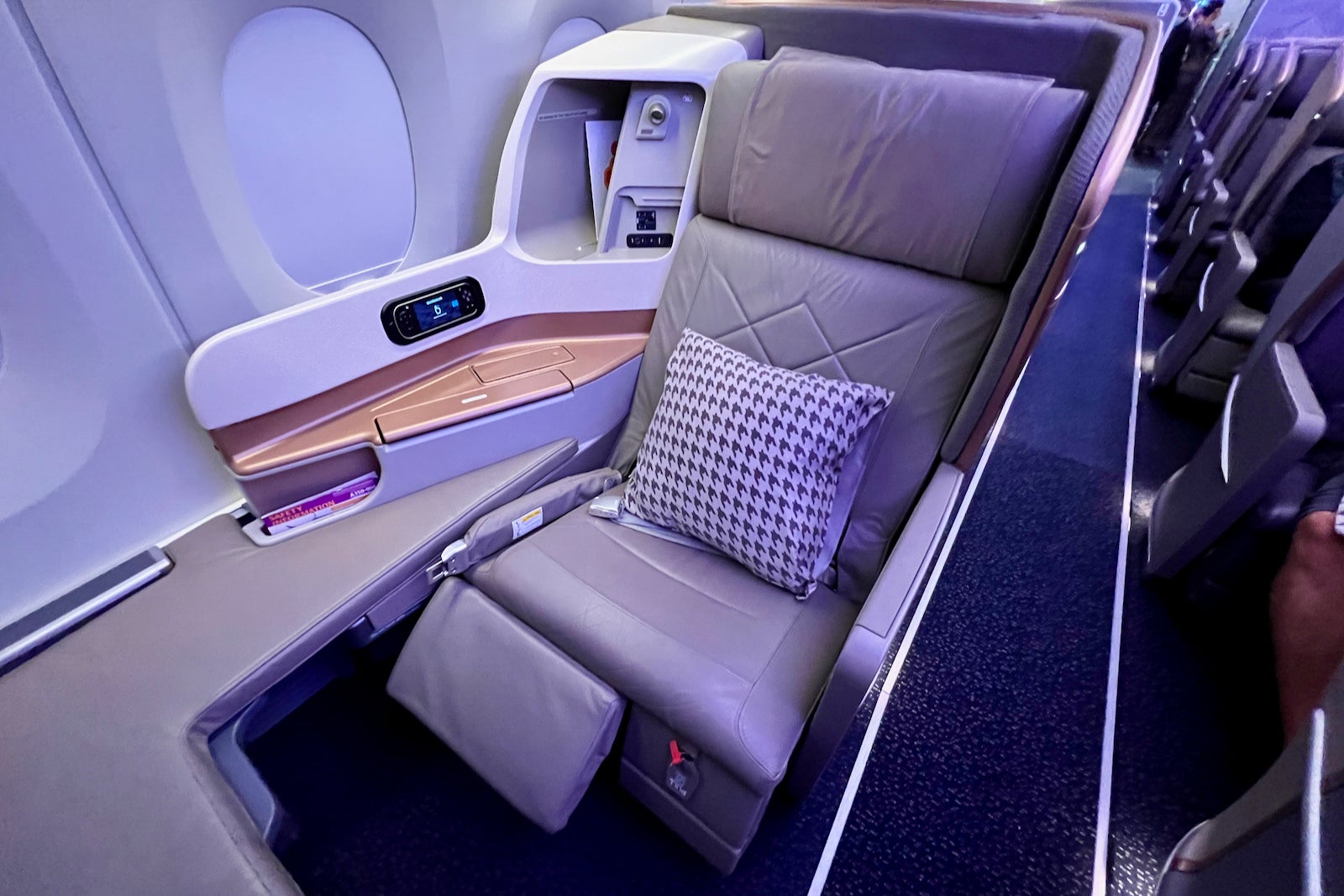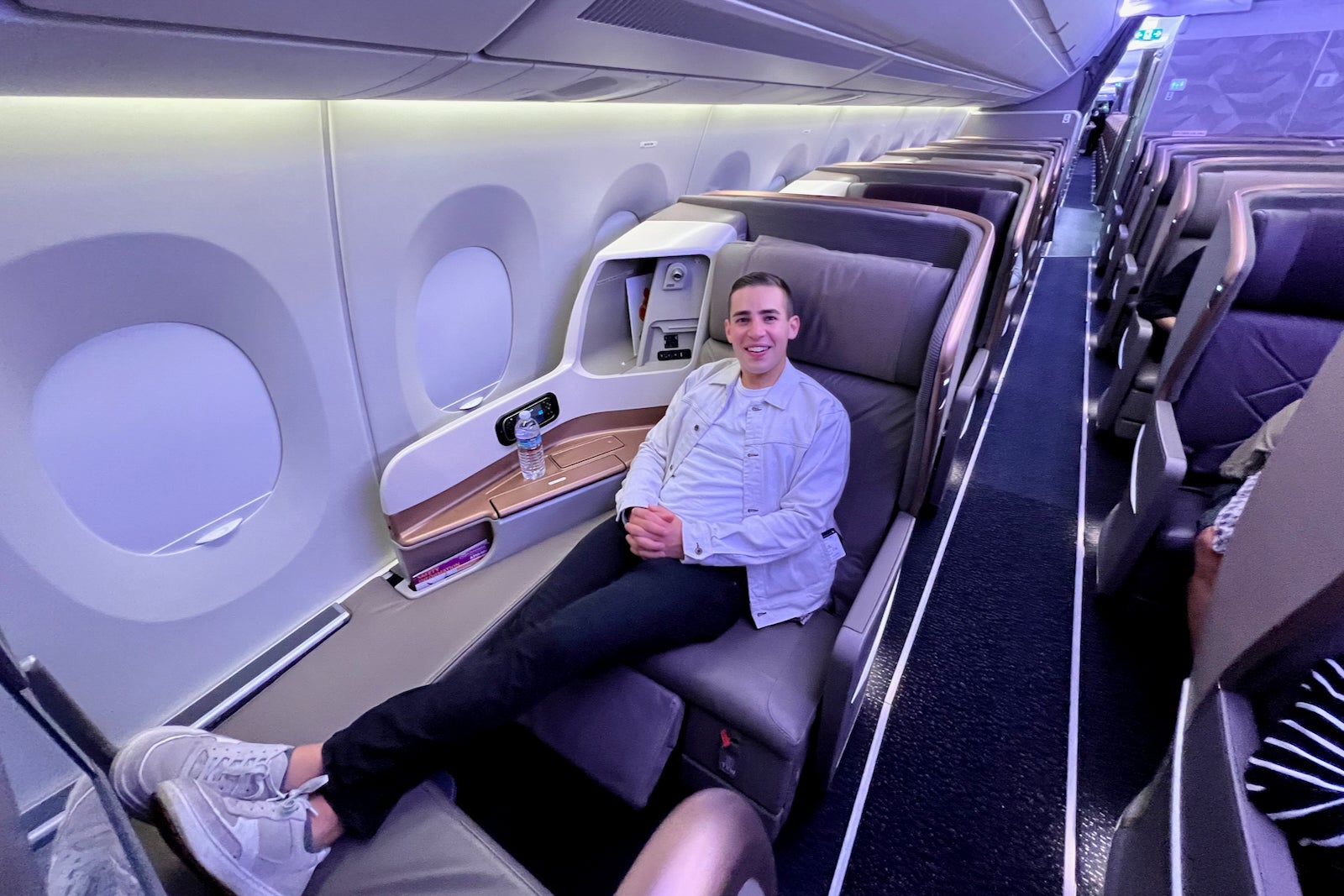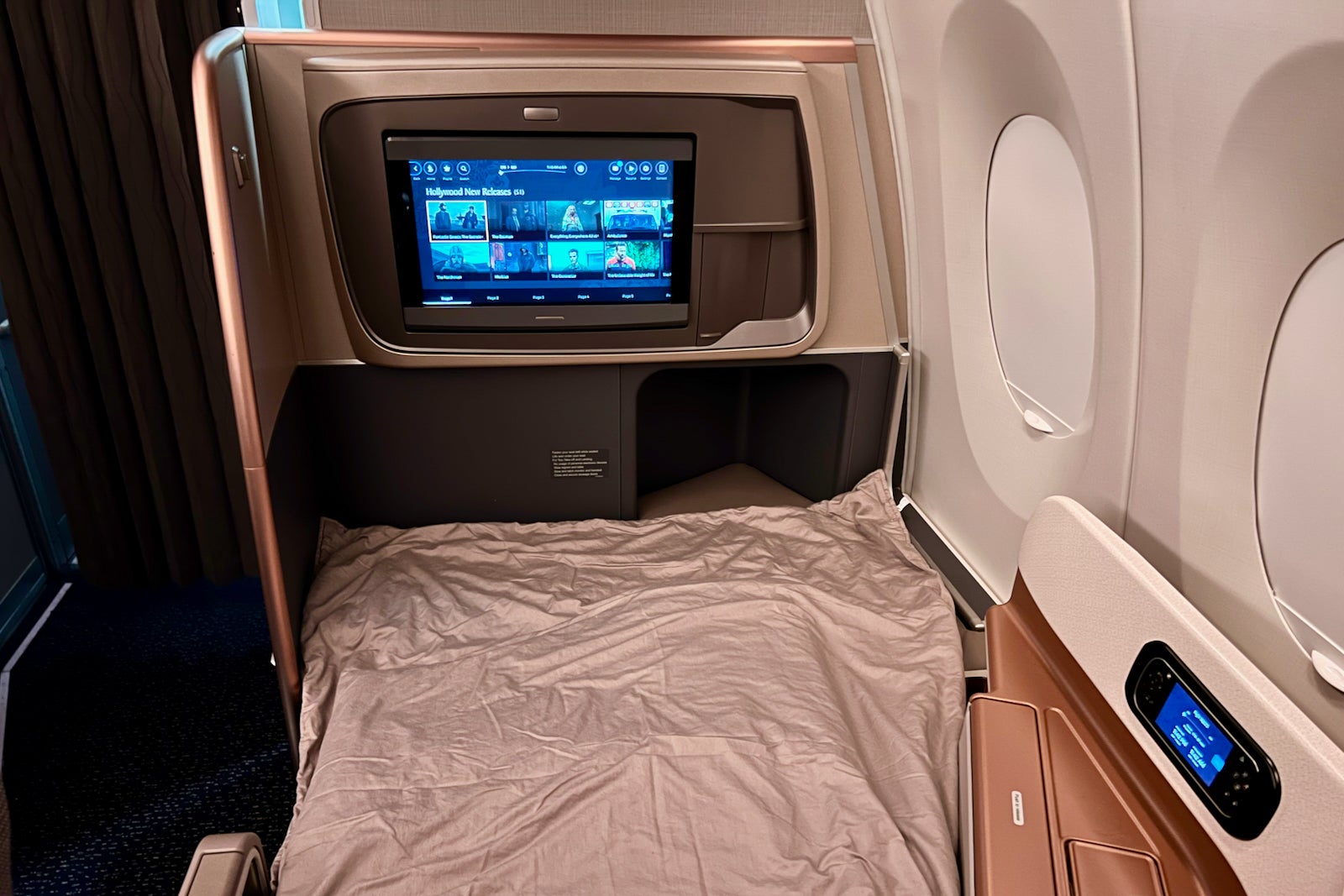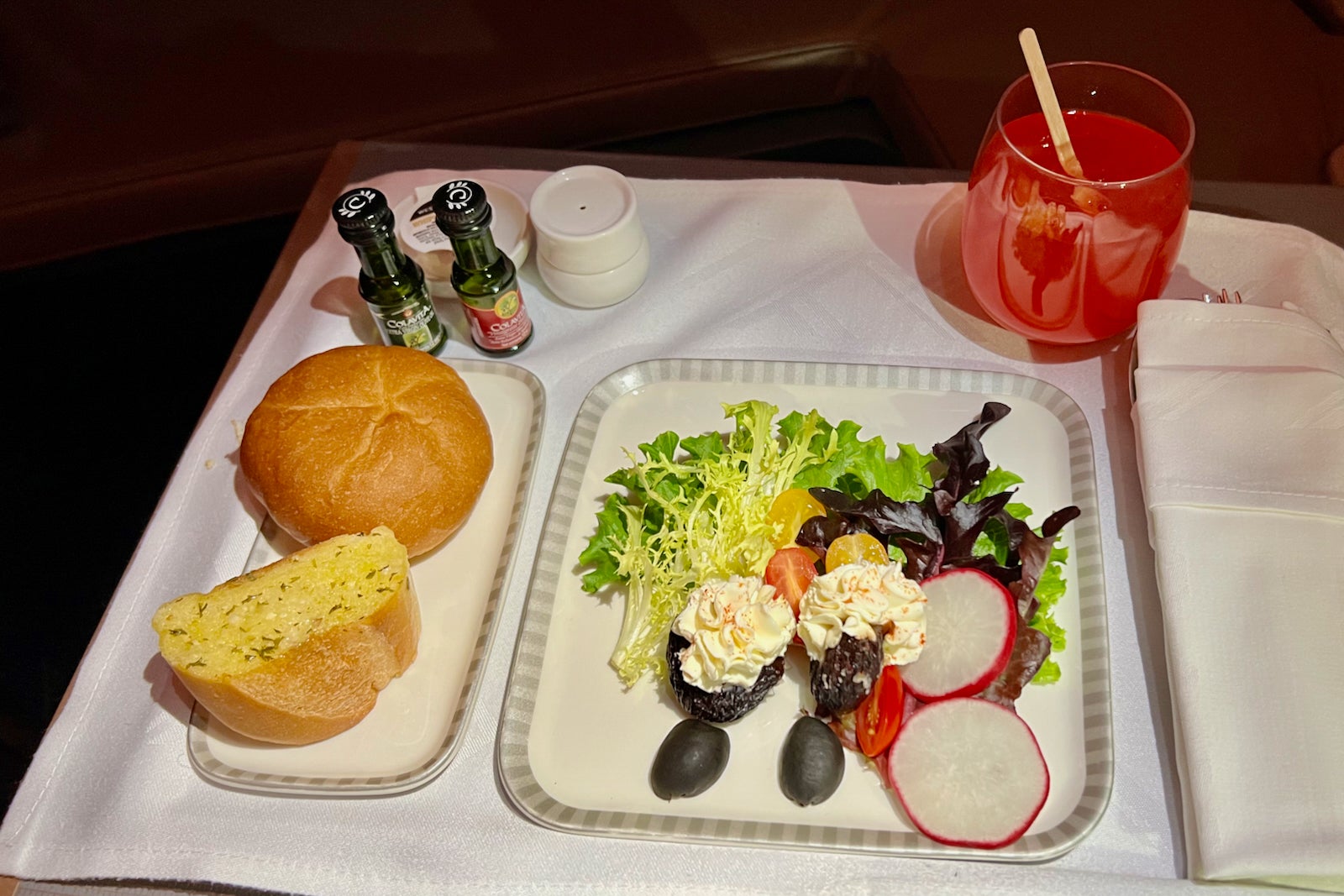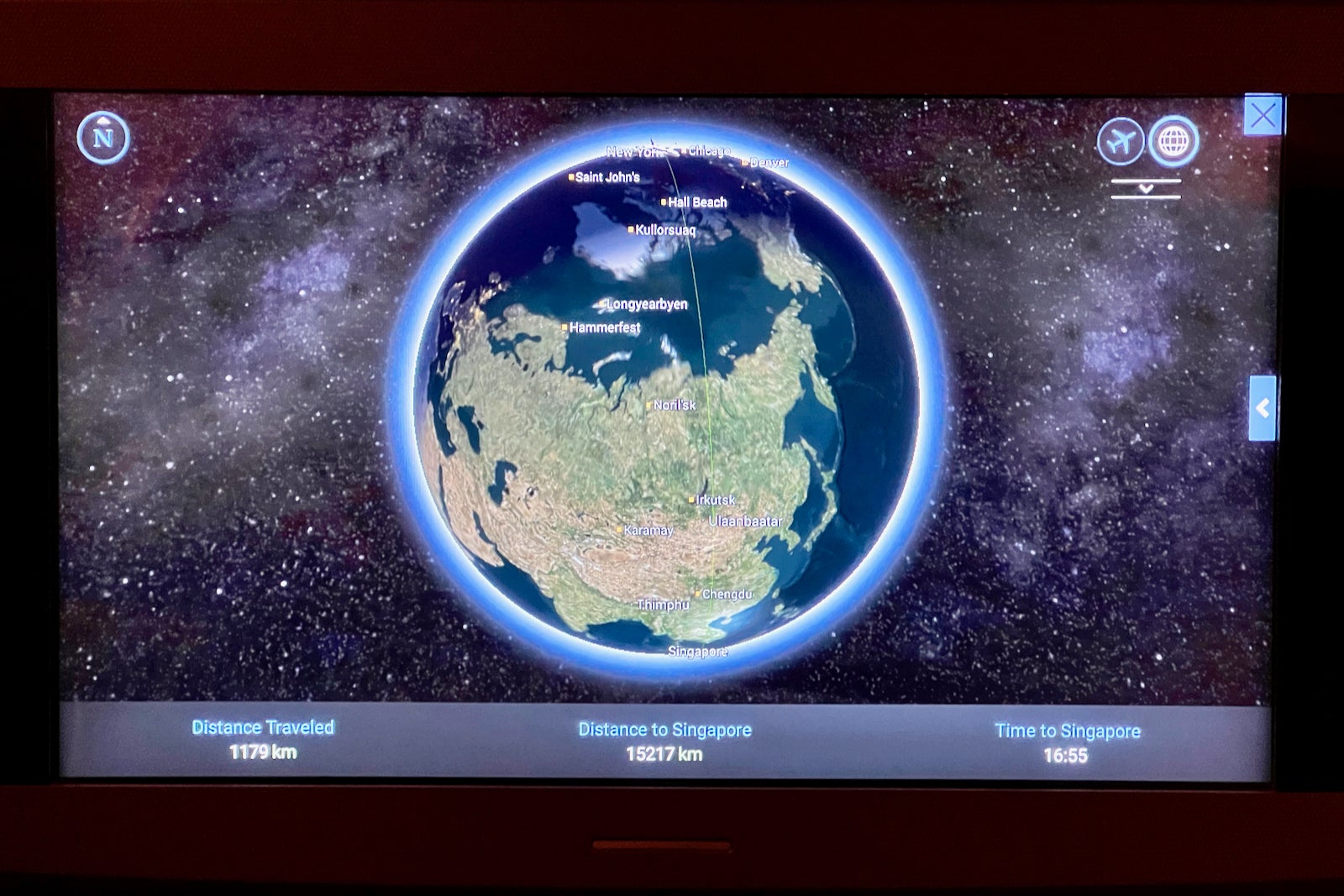 During the pandemic, Singapore Airlines made headlines for launching the new longest flight in the world: from New York's John F. Kennedy International Airport (JFK) to Singapore.
The flight clocks in at 9,527 miles, just two miles longer than the previous longest flight in the world, from Newark Liberty International Airport (EWR) to Singapore.
While I flew the Newark route in 2019, I was eager to experience the JFK flight — not just for the novelty of being on the world's longest flight, but also to compare the experience with that of the Newark route.
Suffice it to say, it was a blast for this aviation enthusiast, and I even caught a very rare glimpse of the northern lights.
New routes and many dropped cities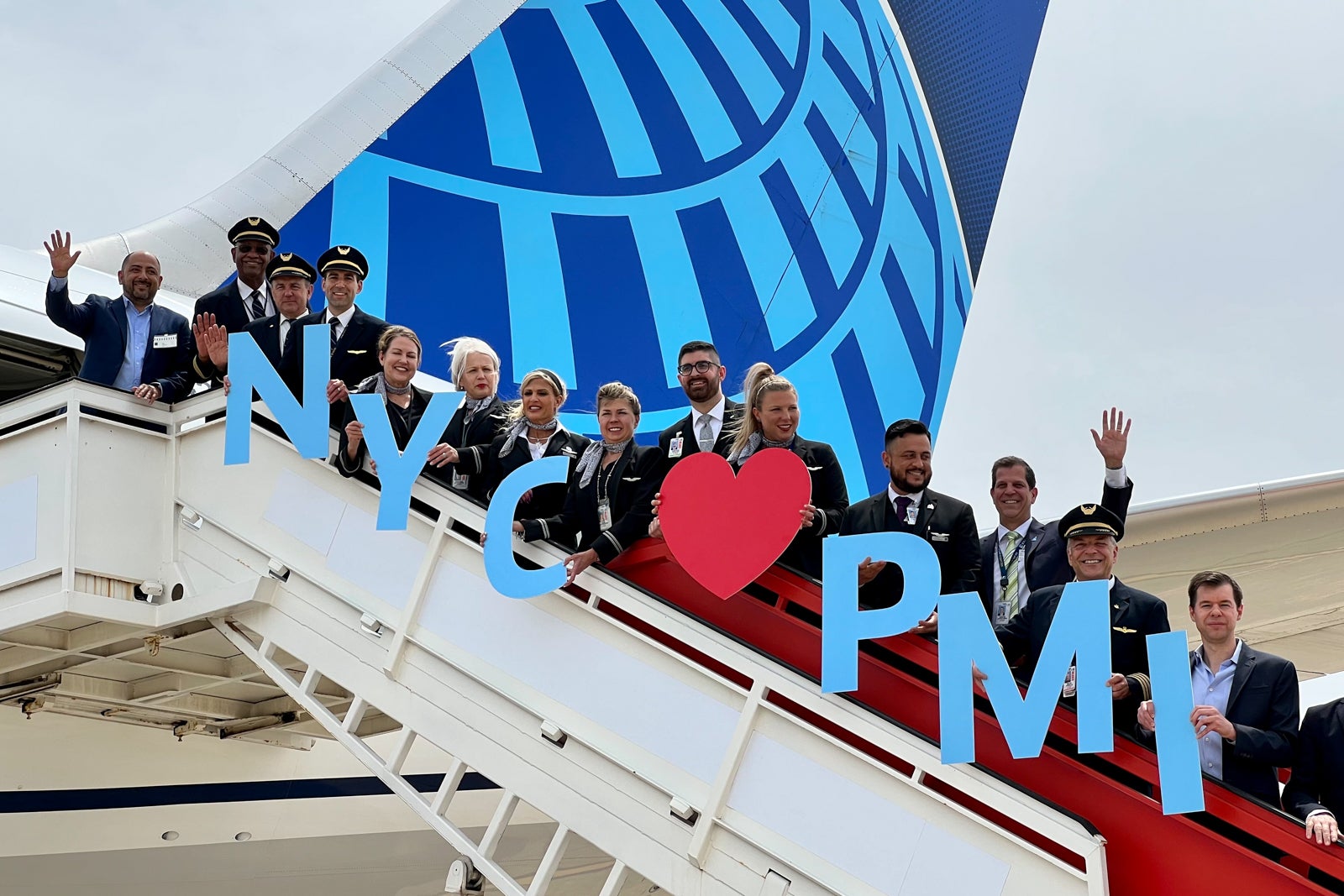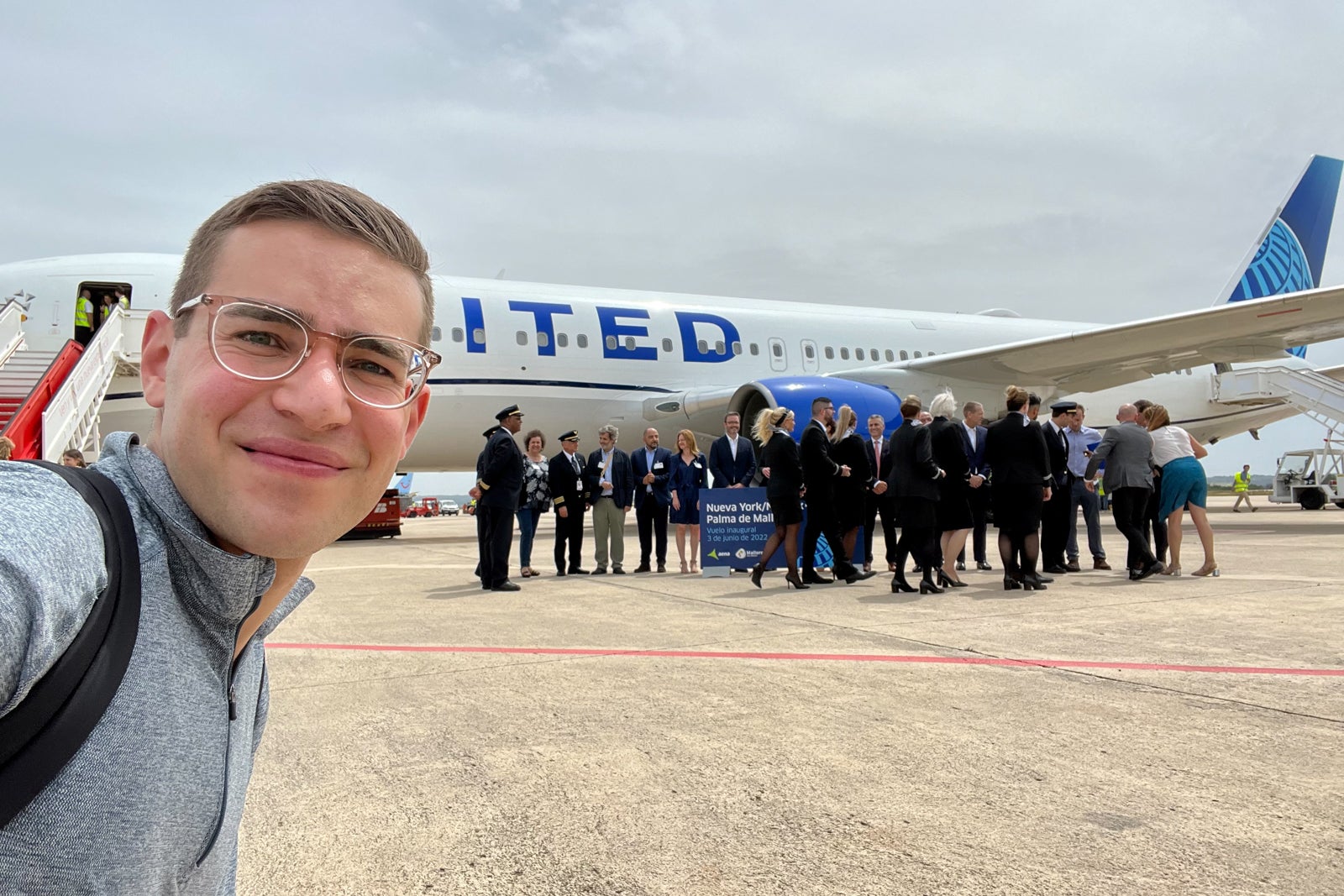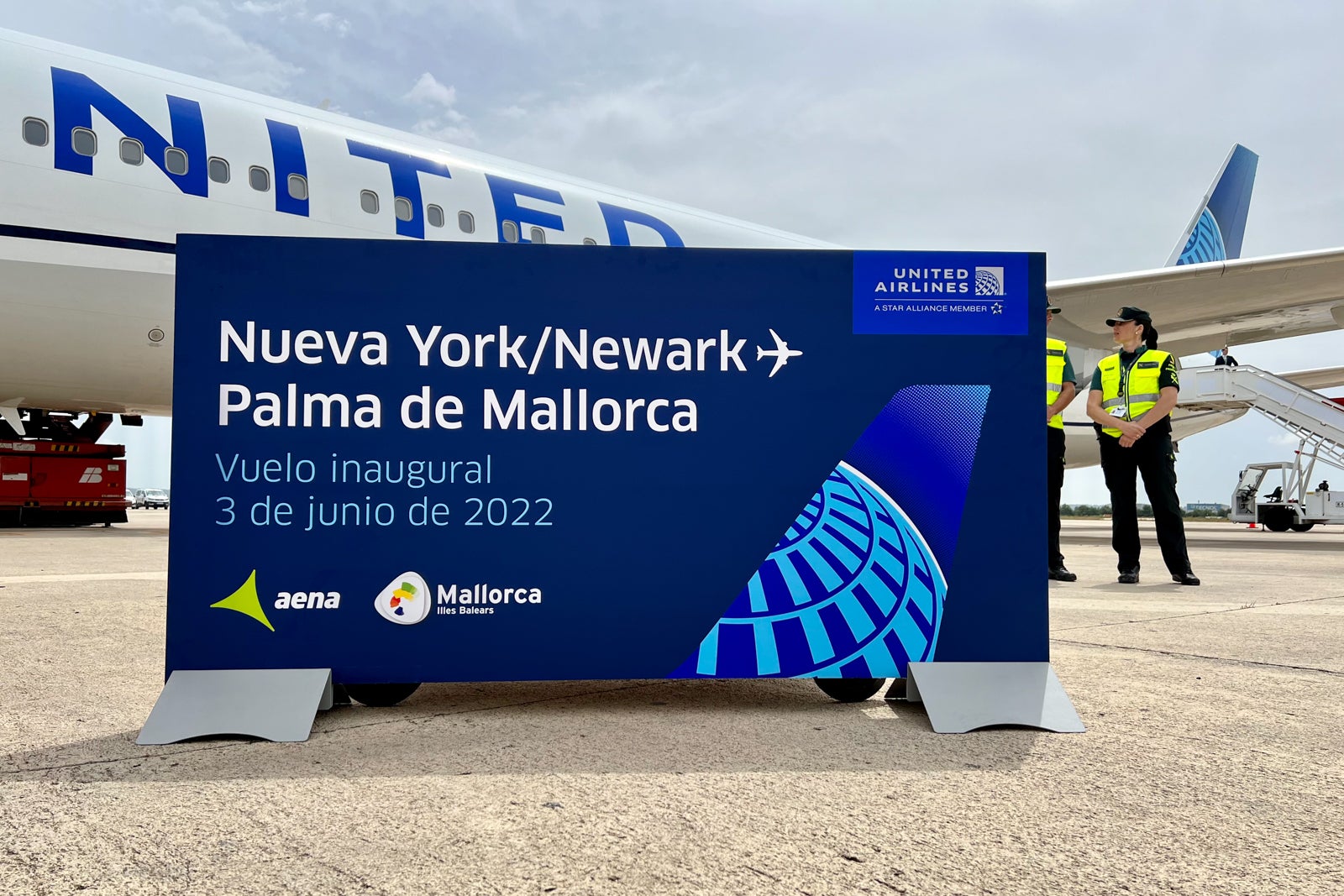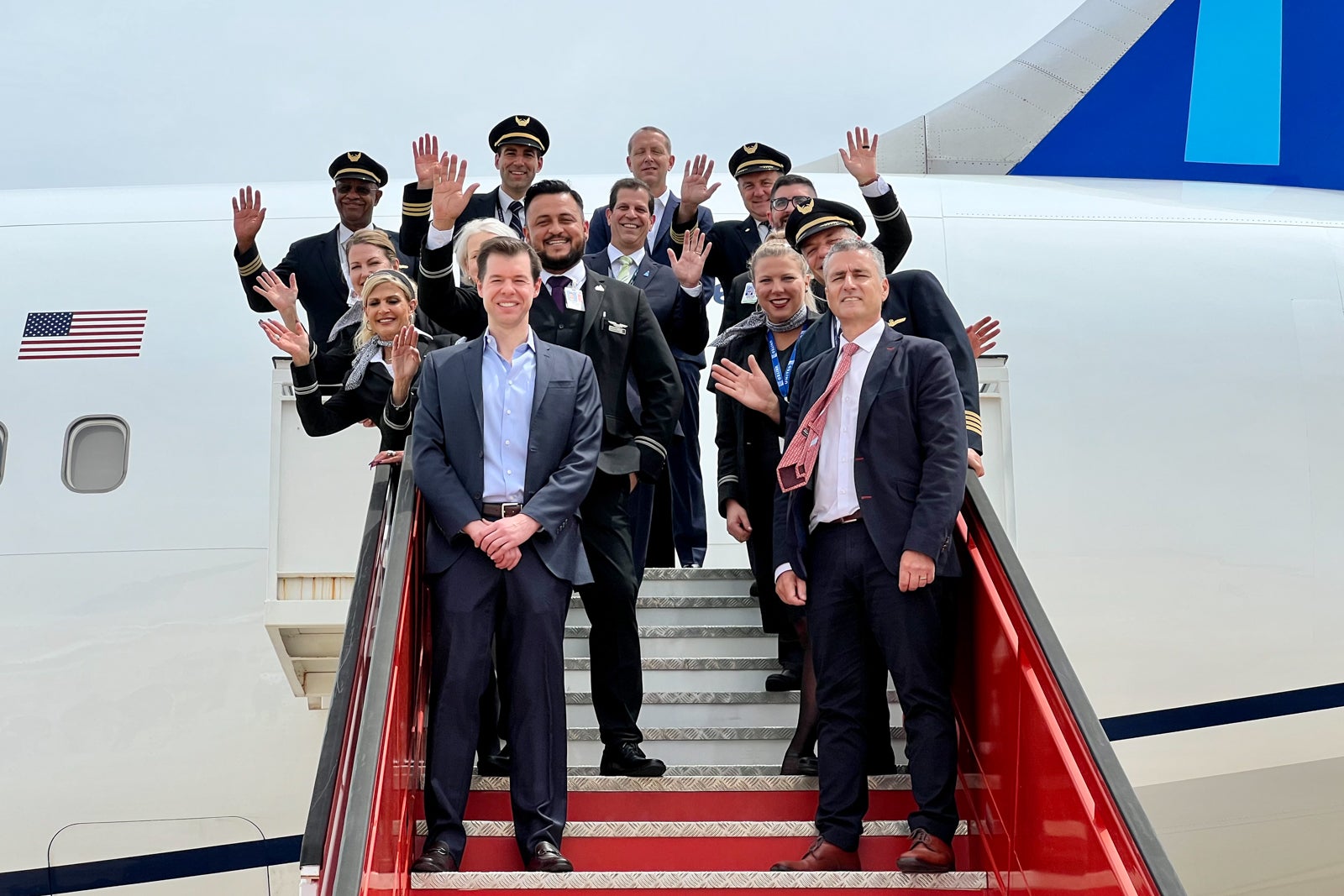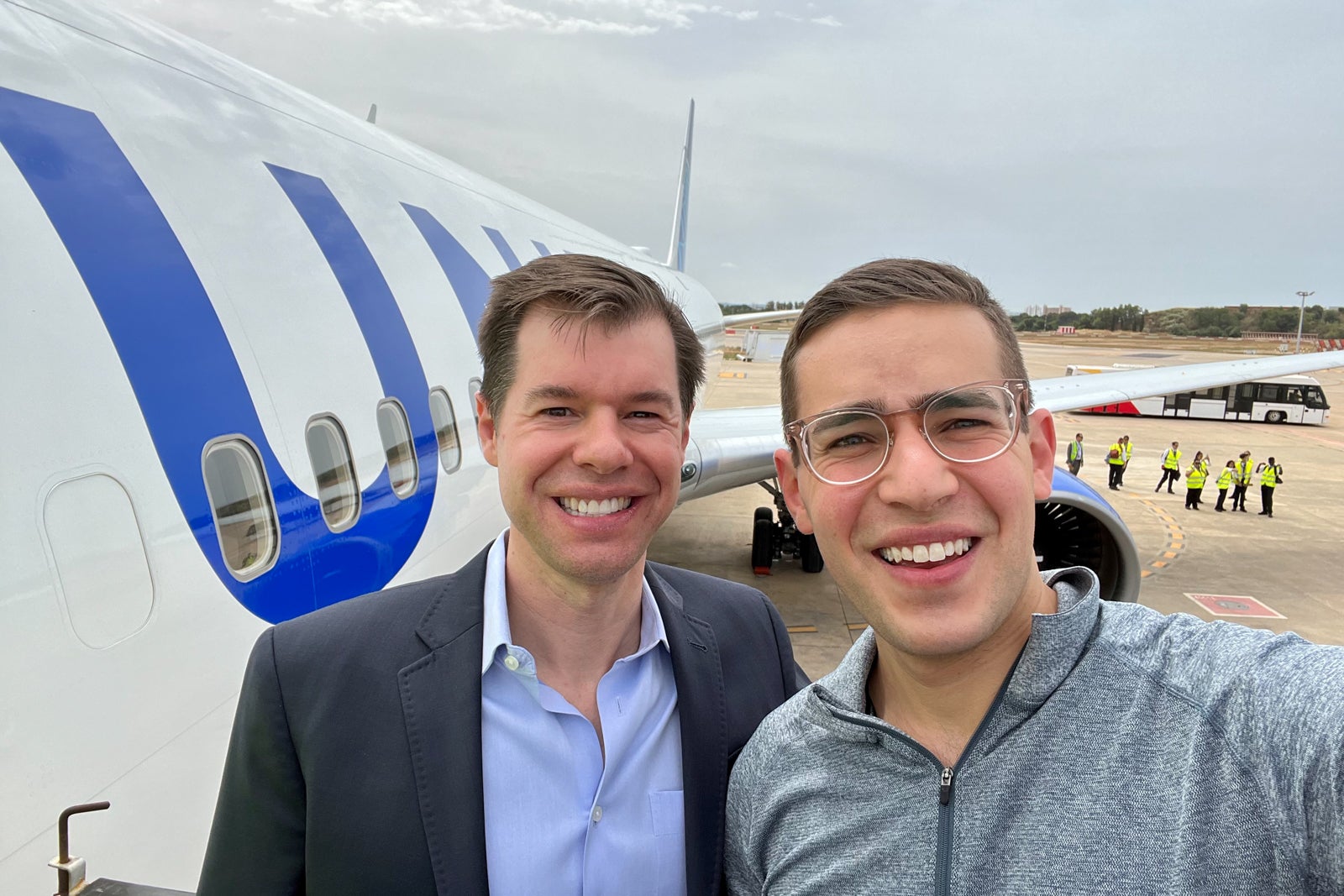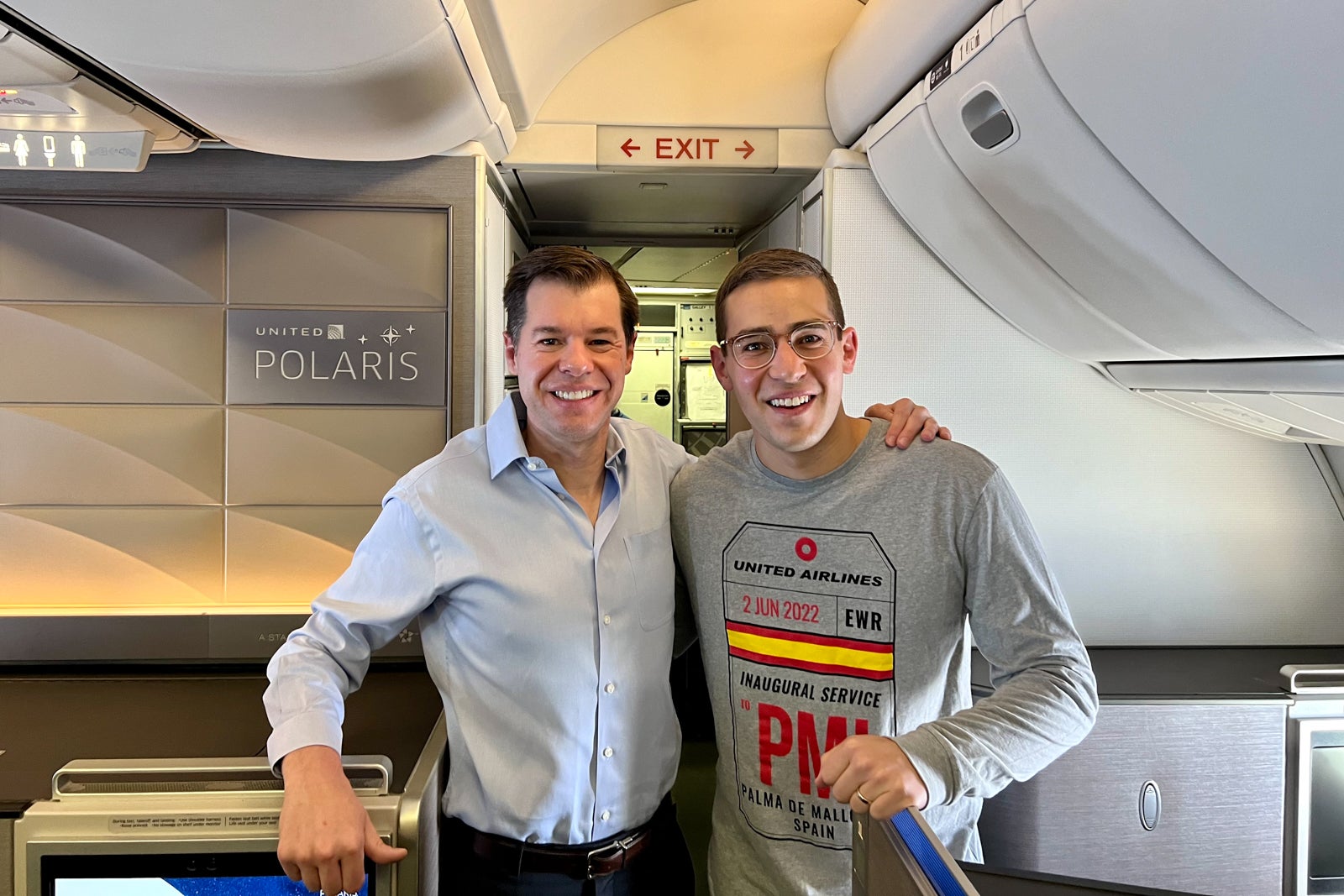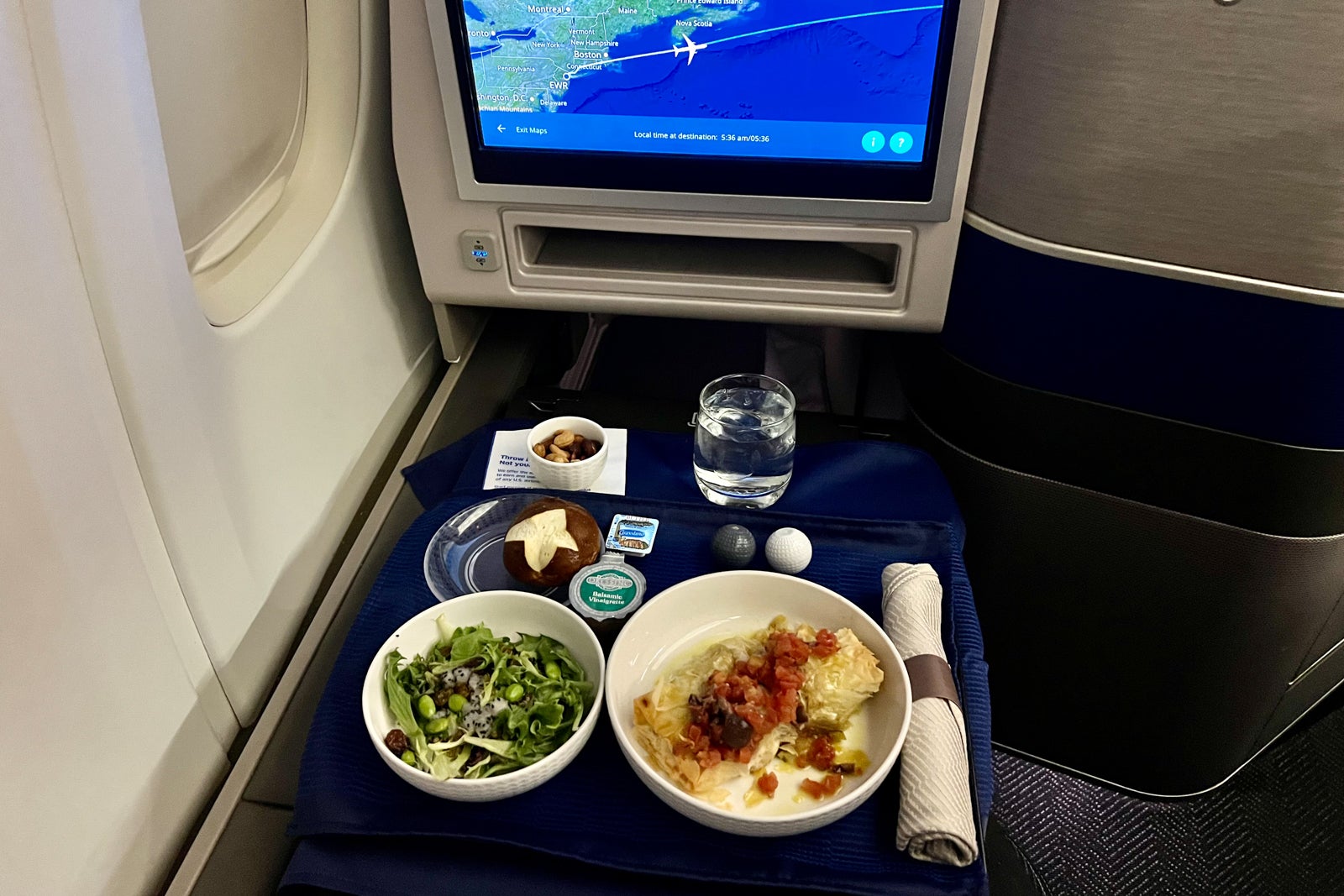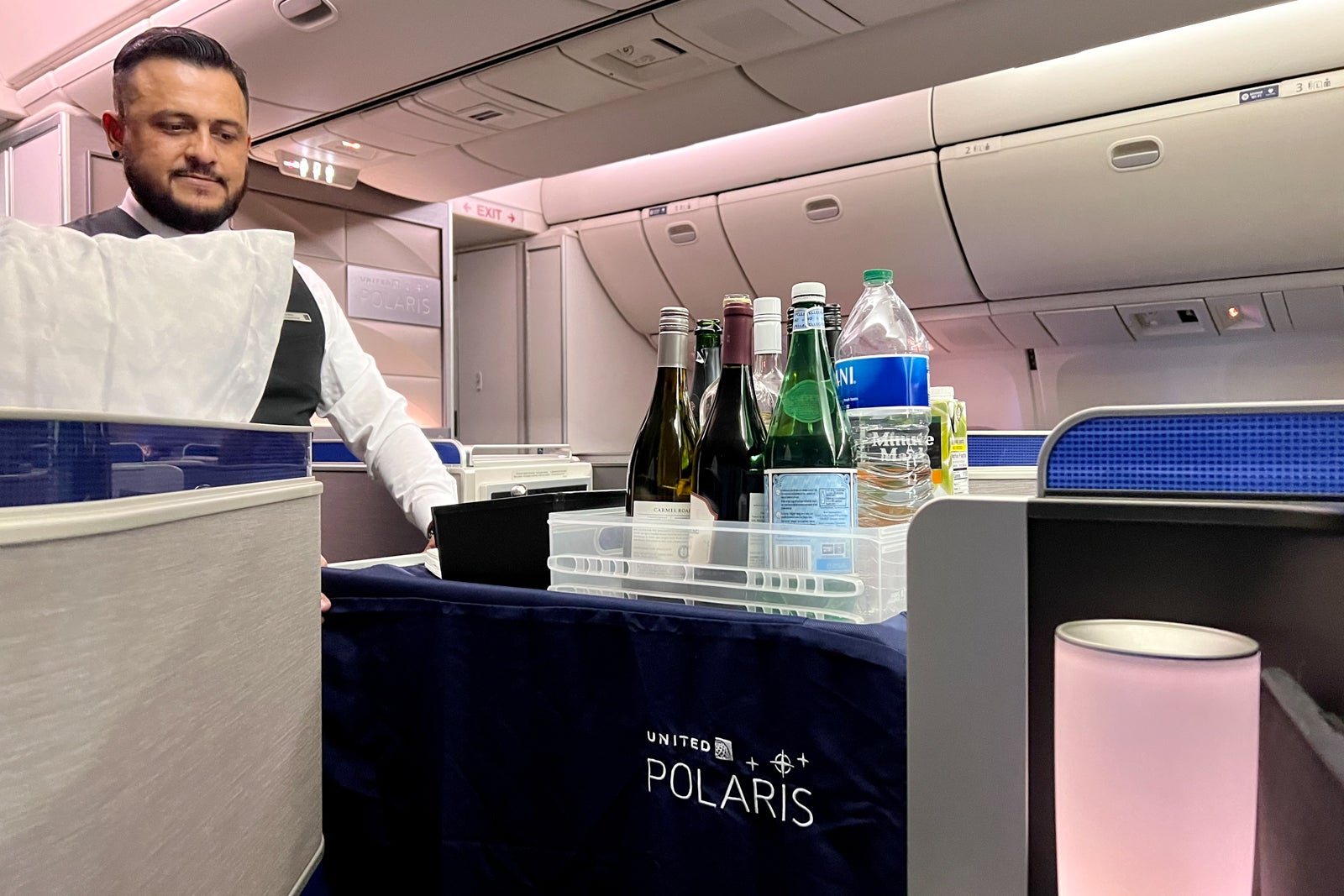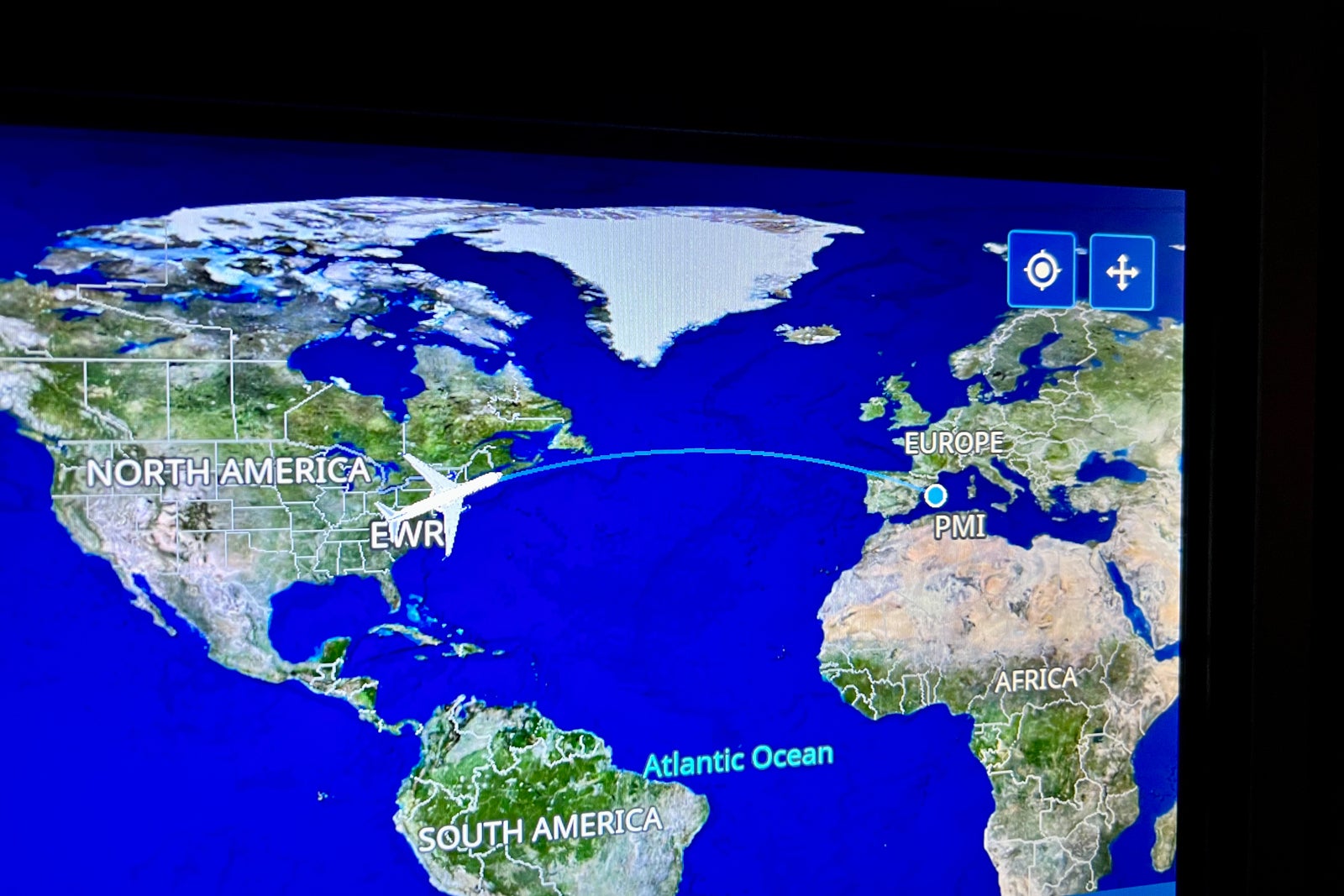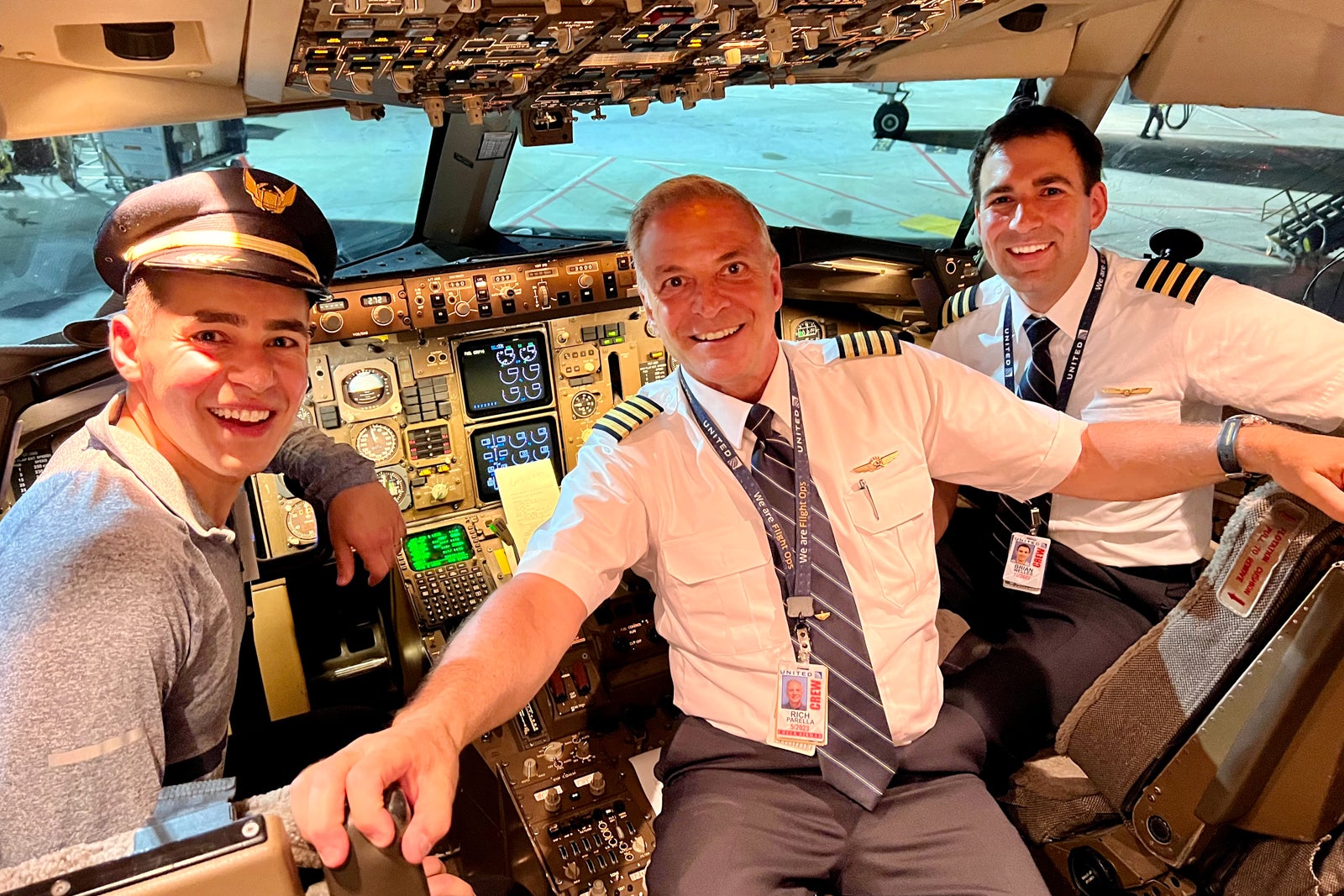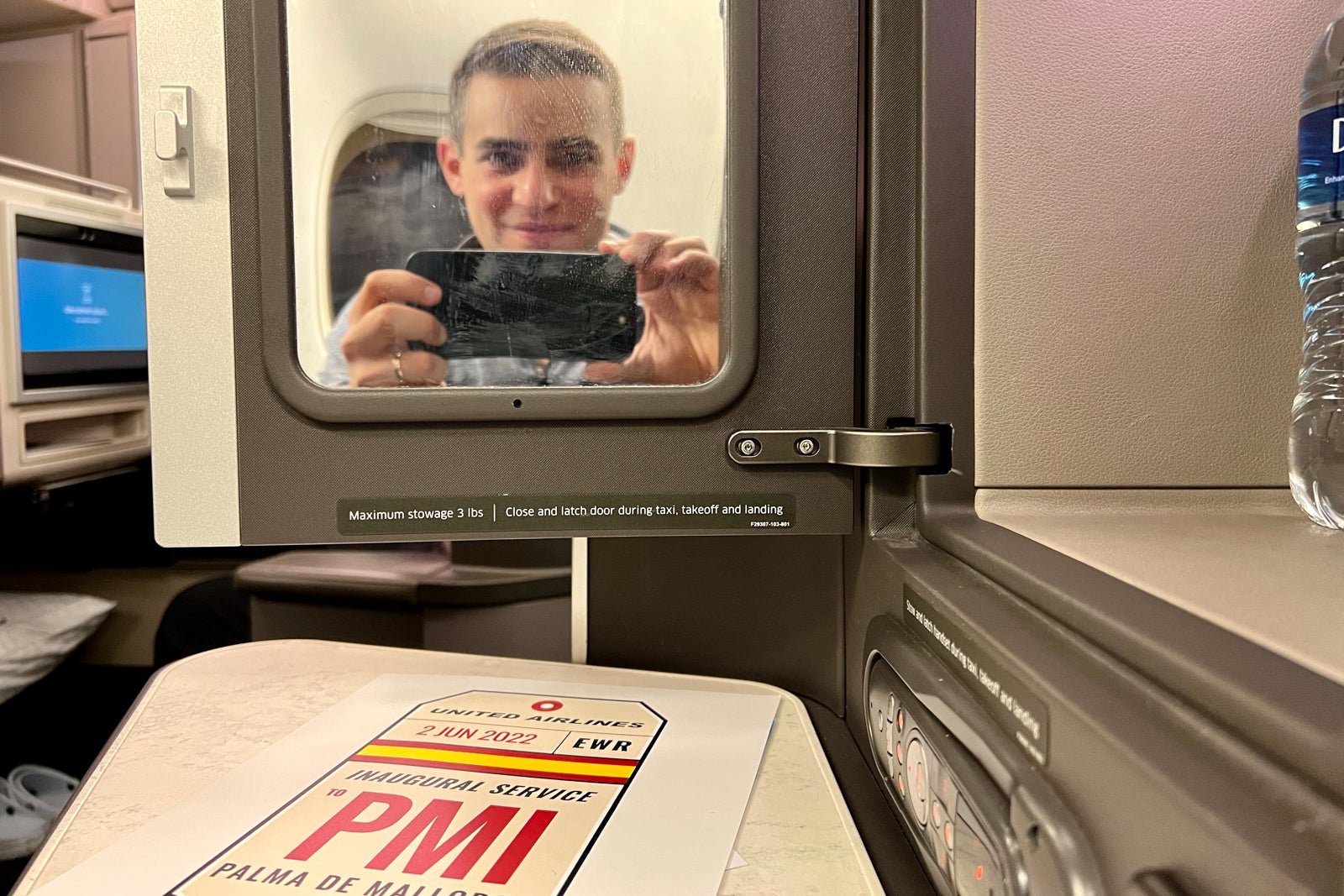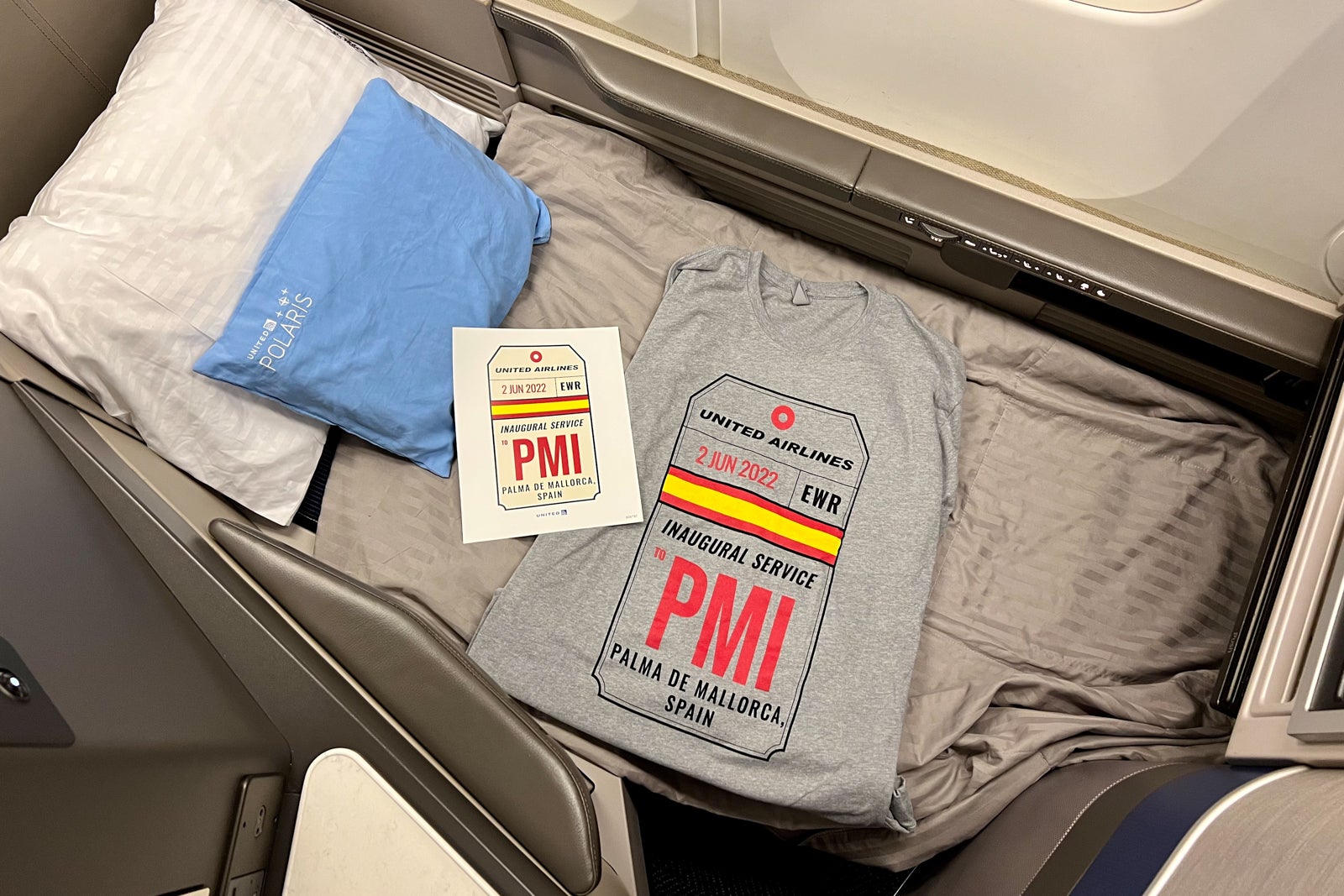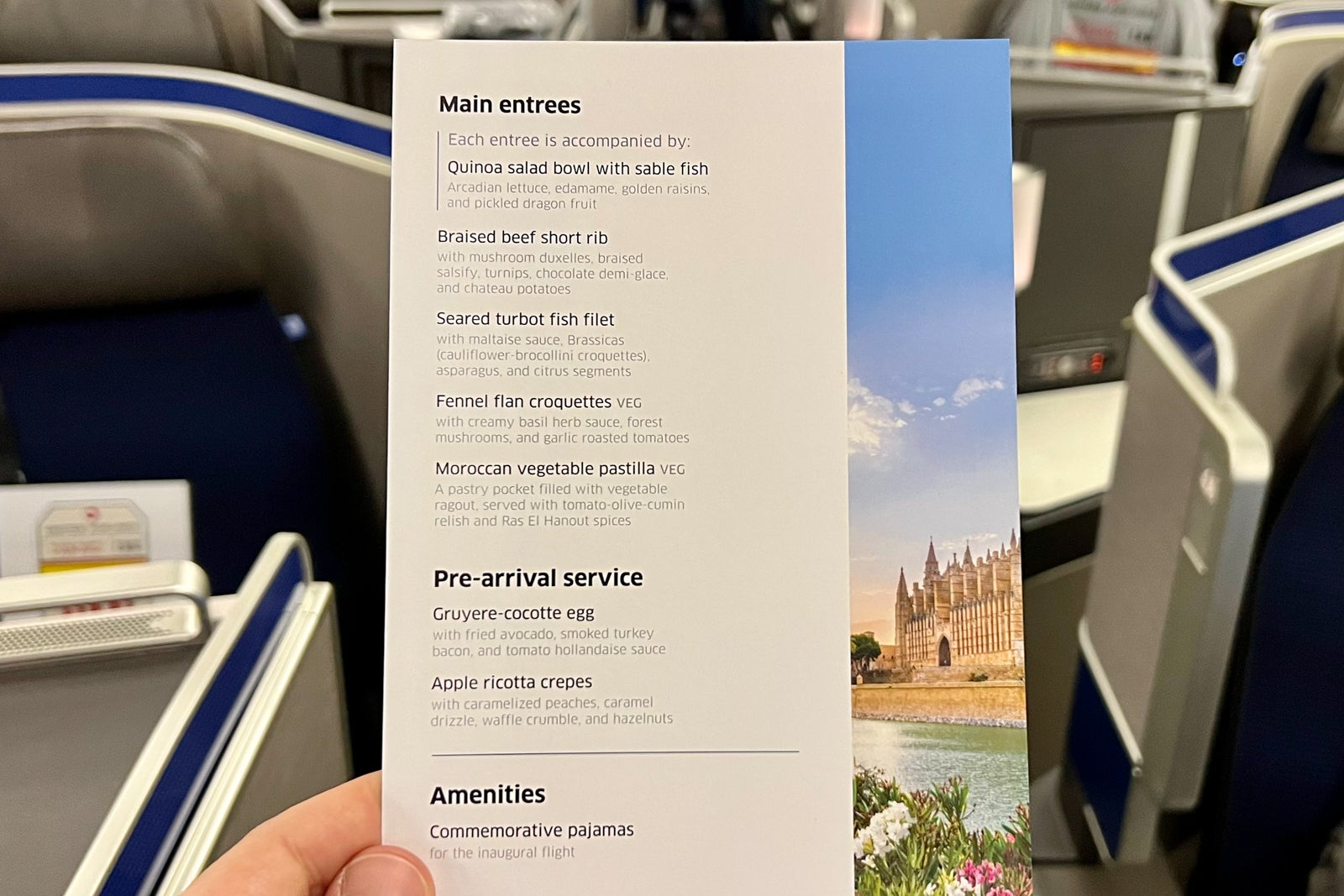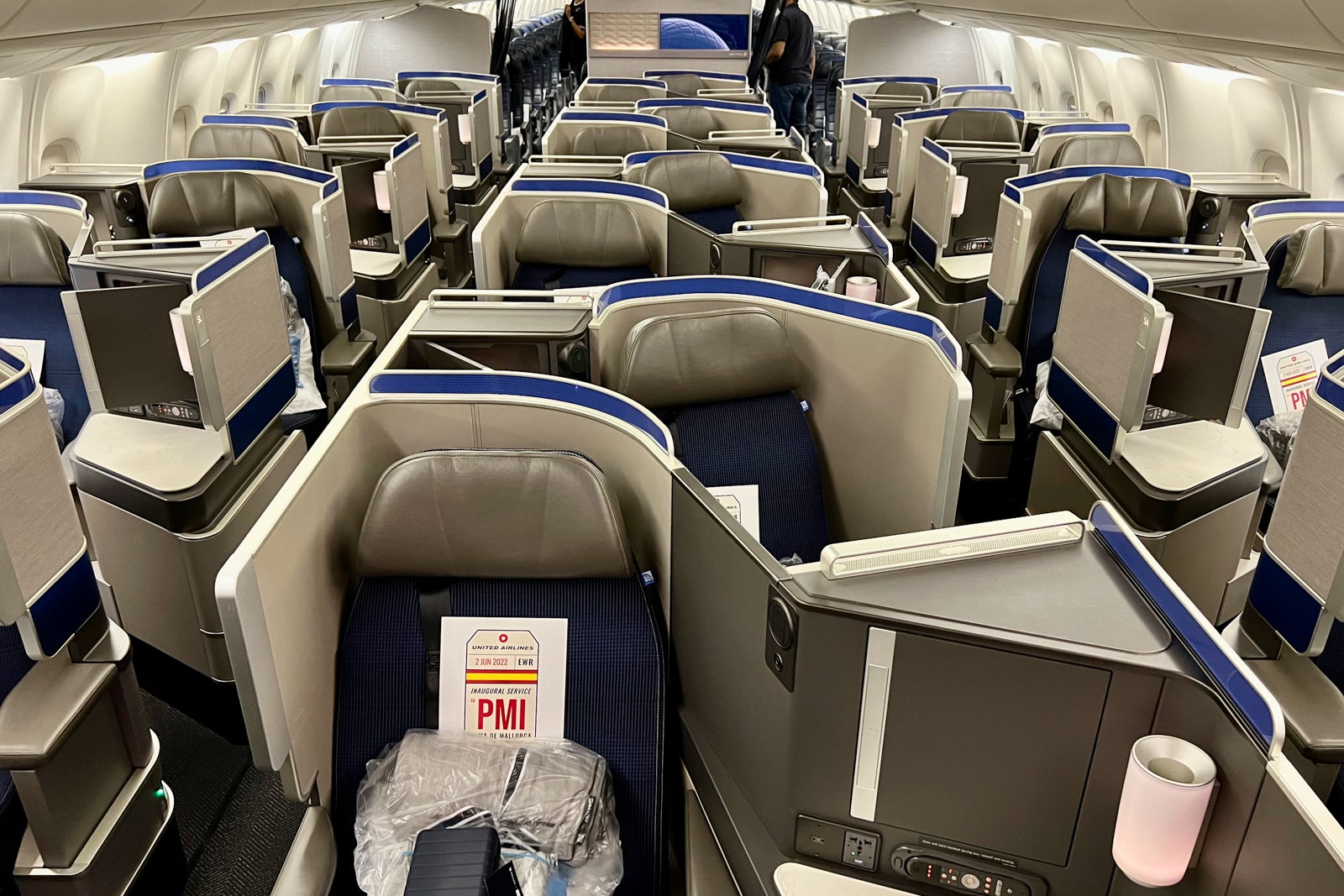 As a reporter, I spend most of my time covering the aviation industry, and no storyline captured as many headlines this year as the one about pandemic-era network adjustments.
All the major U.S. airlines have added a slew of new routes and destinations this year, though my two favorites are United's summer transatlantic expansion and Delta's new service to Cape Town and Tahiti.
I was fortunate to fly United's inaugural from Newark to Palma de Mallorca, Spain, in June, and it was a blast getting to join in on the fun, which included a pre-departure gate party, commemorative pajamas and a welcome reception upon arrival.
That said, it hasn't all been about expansion this year. The Big 3 U.S. airlines continue to drop small U.S. cities from their route map.
Since the pandemic began, American, Delta and United have together pulled out of a whopping 64 U.S. cities, according to Cirium data and network analysis conducted by aviation consulting firm Ailevon Pacific.
A major tech upgrade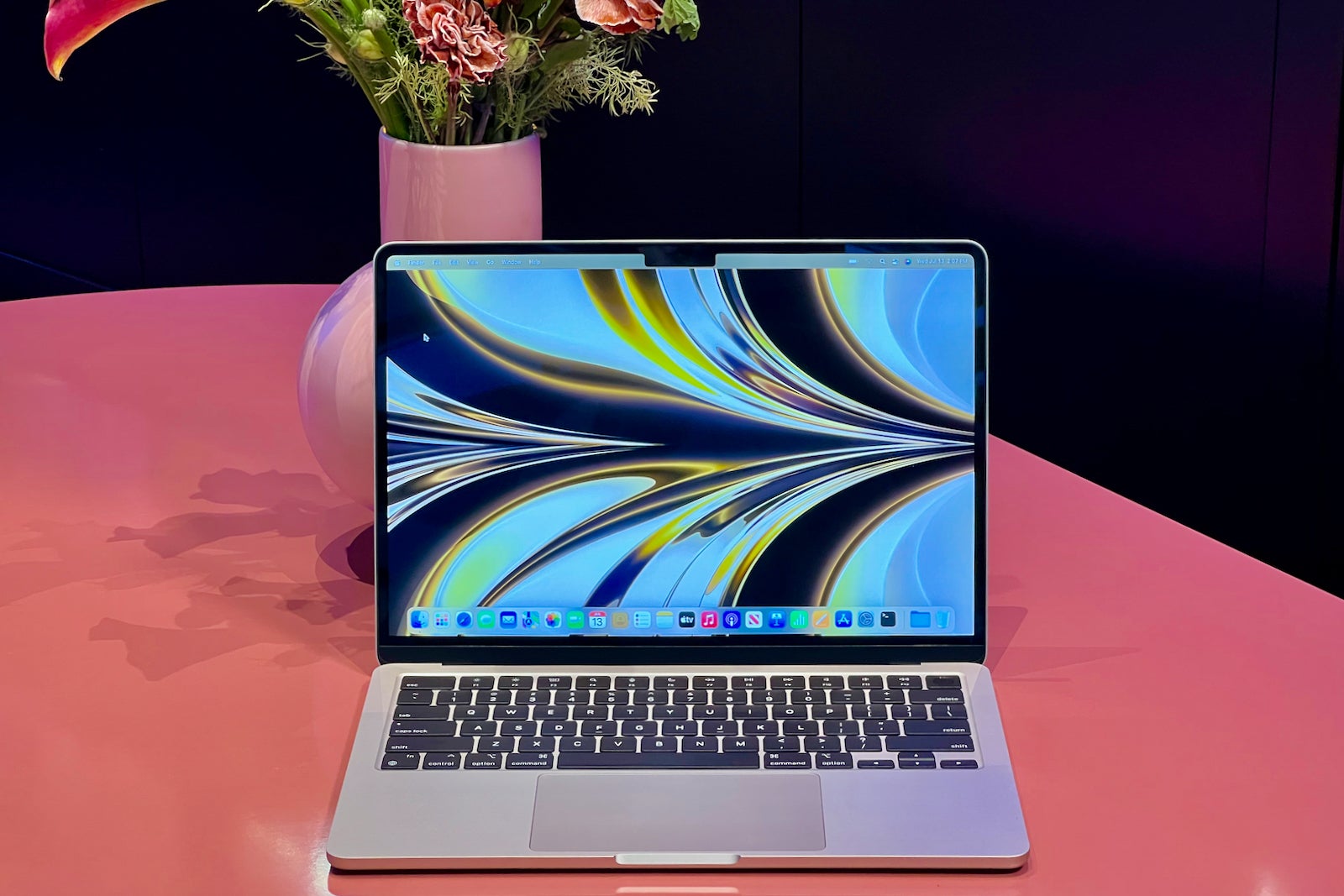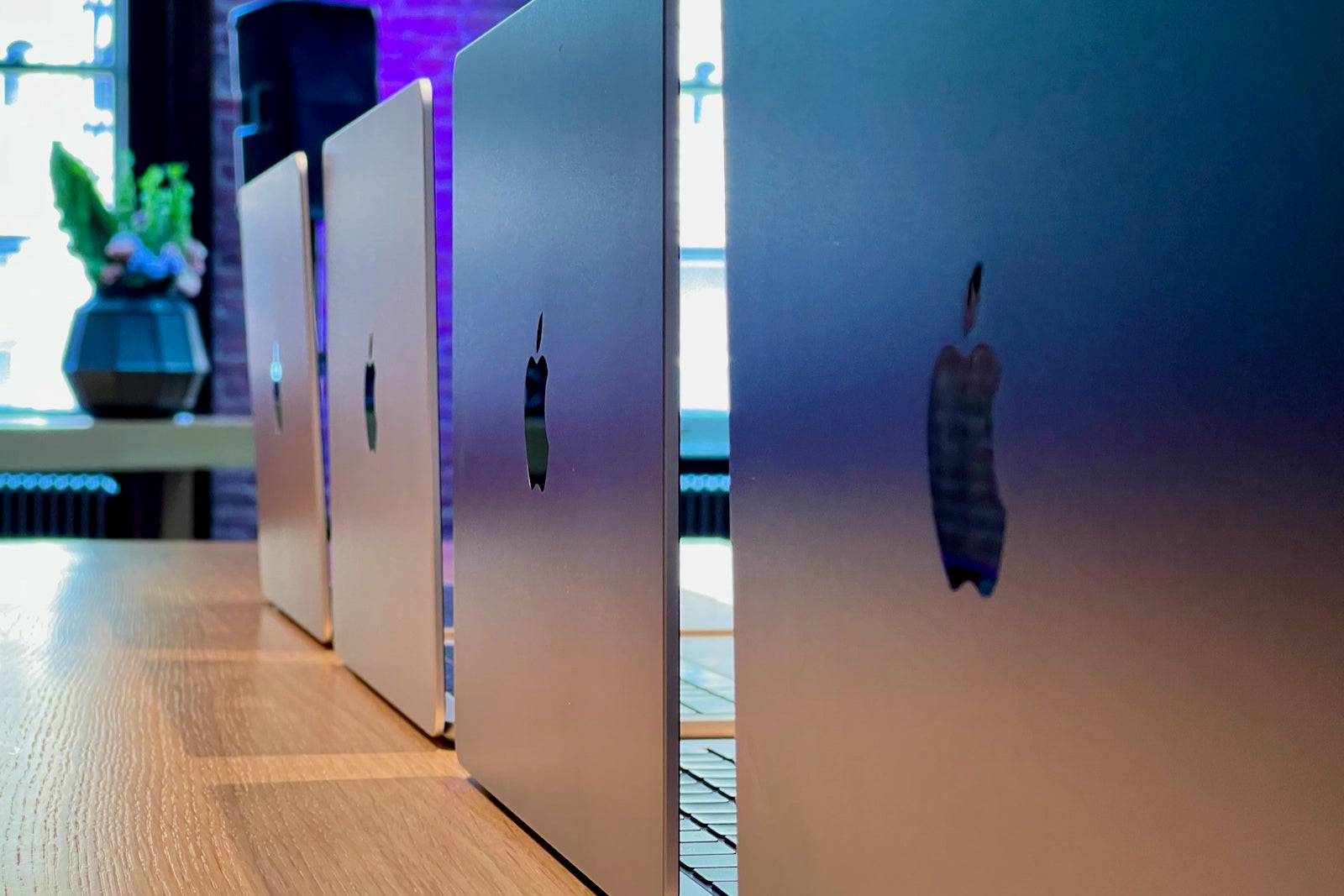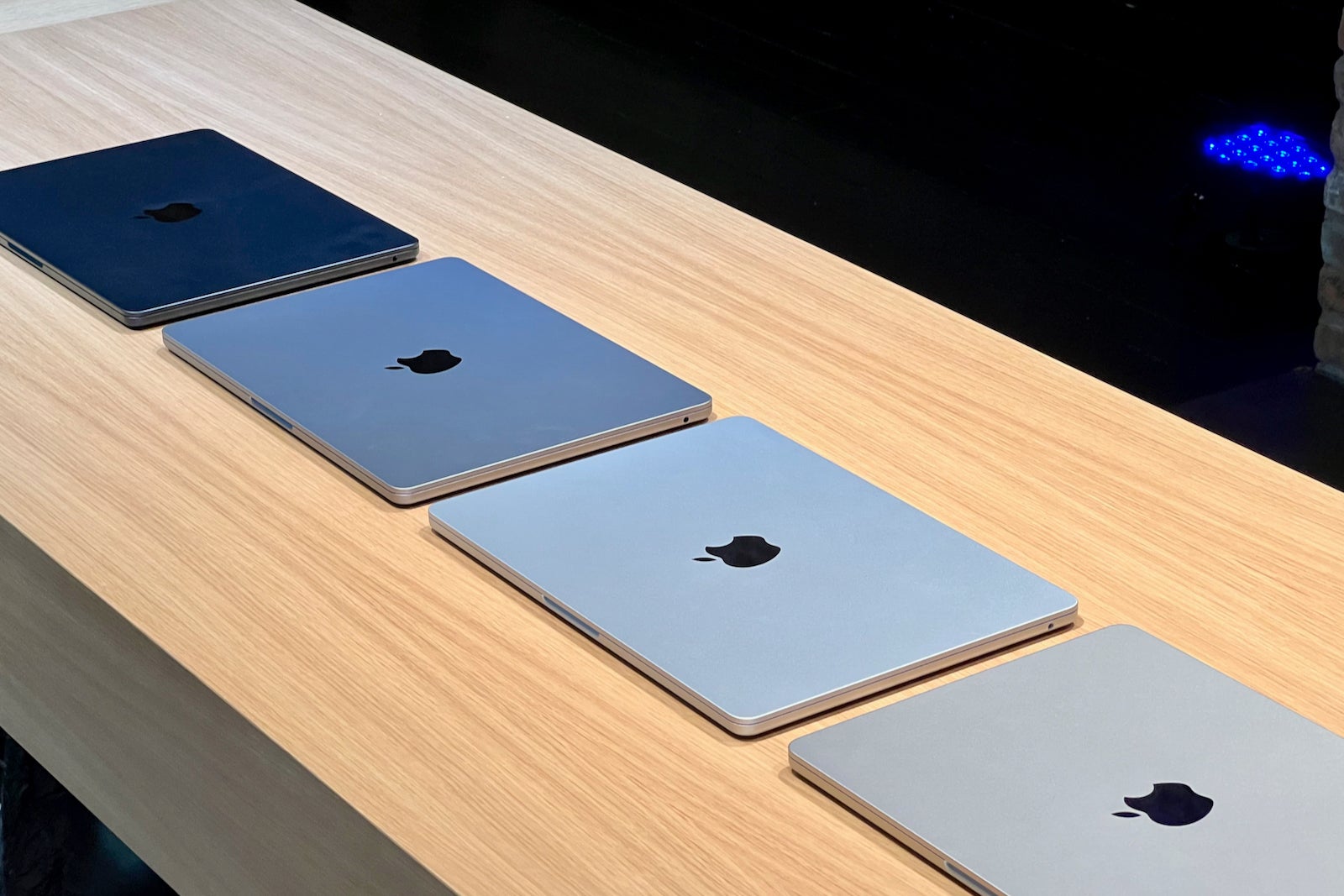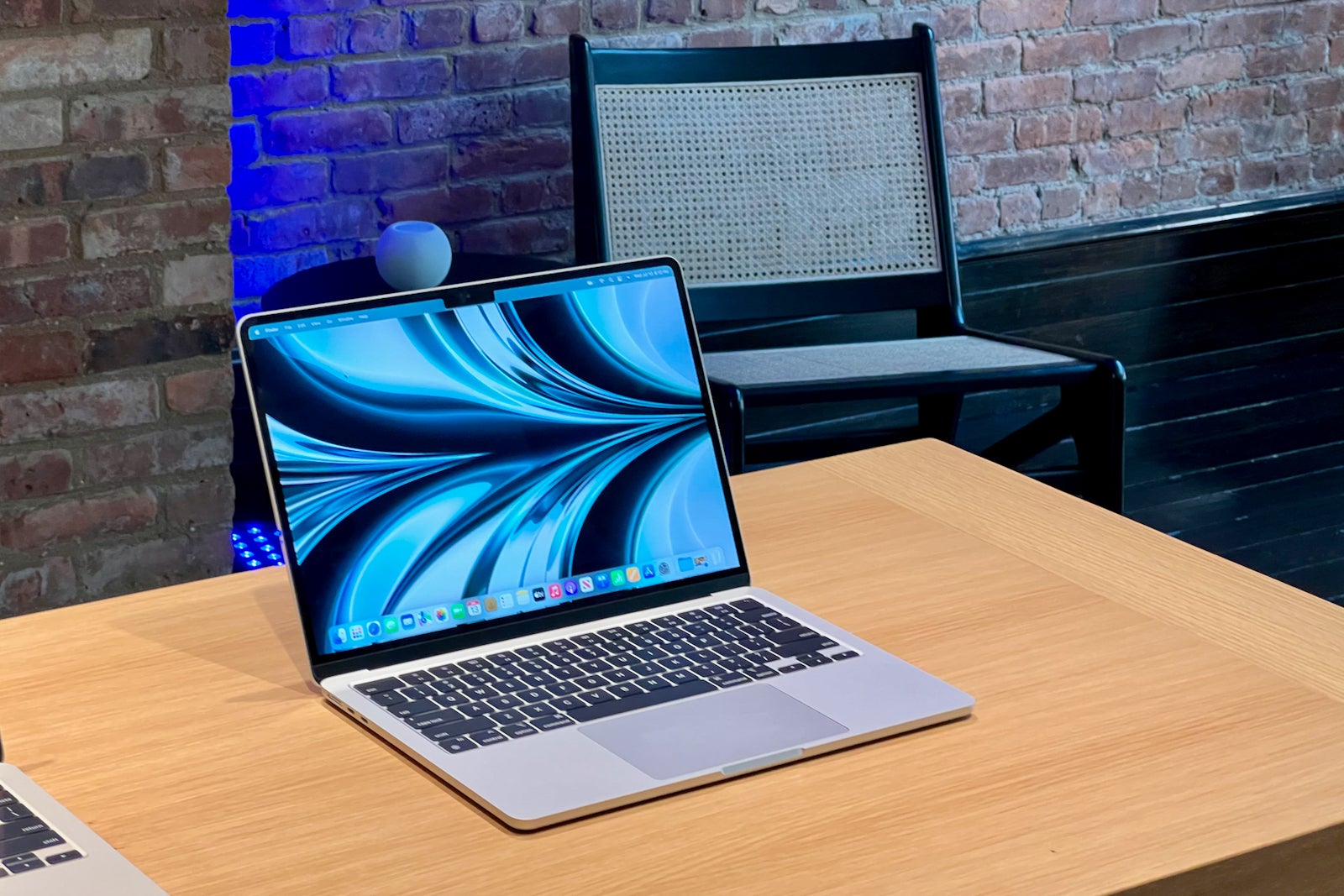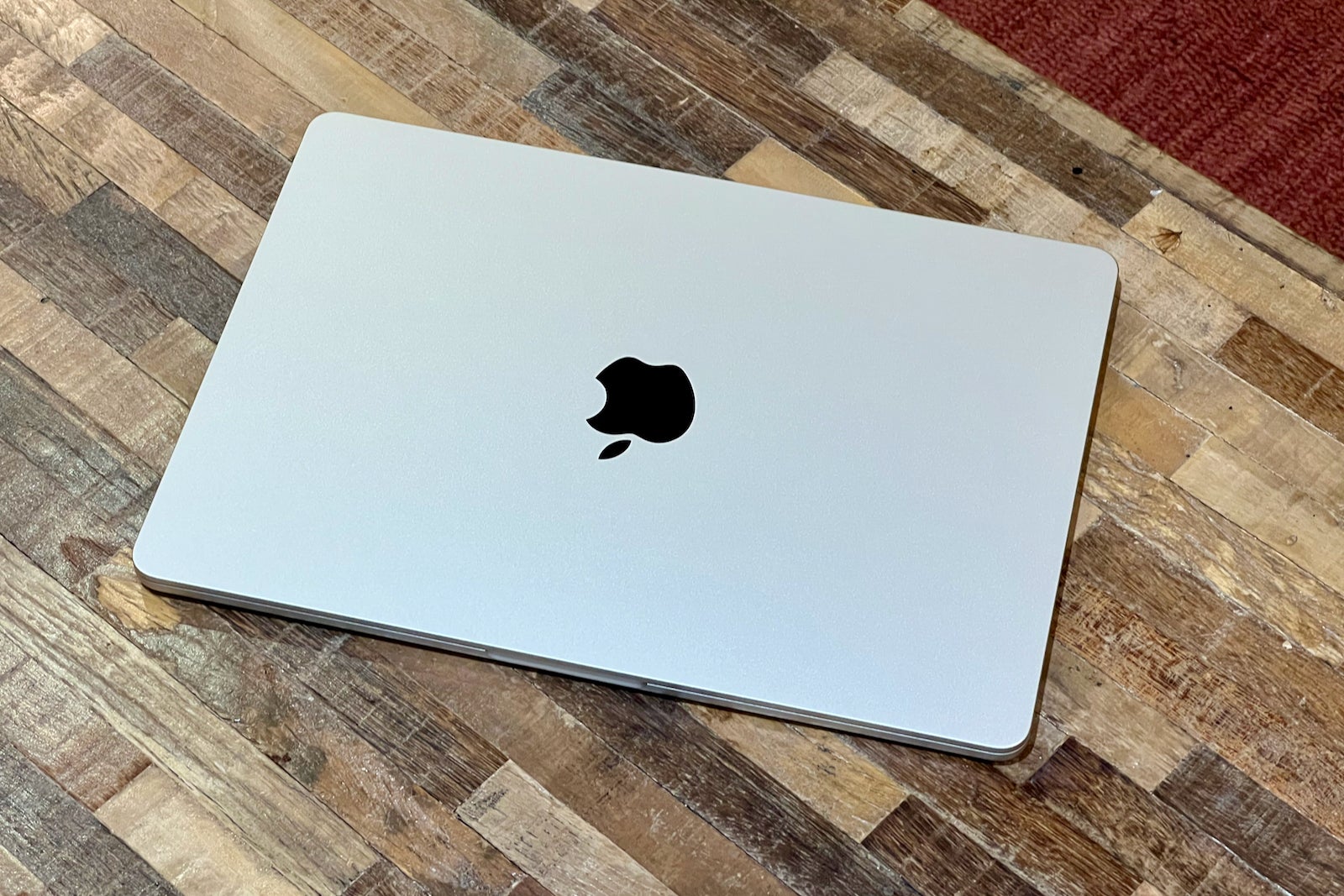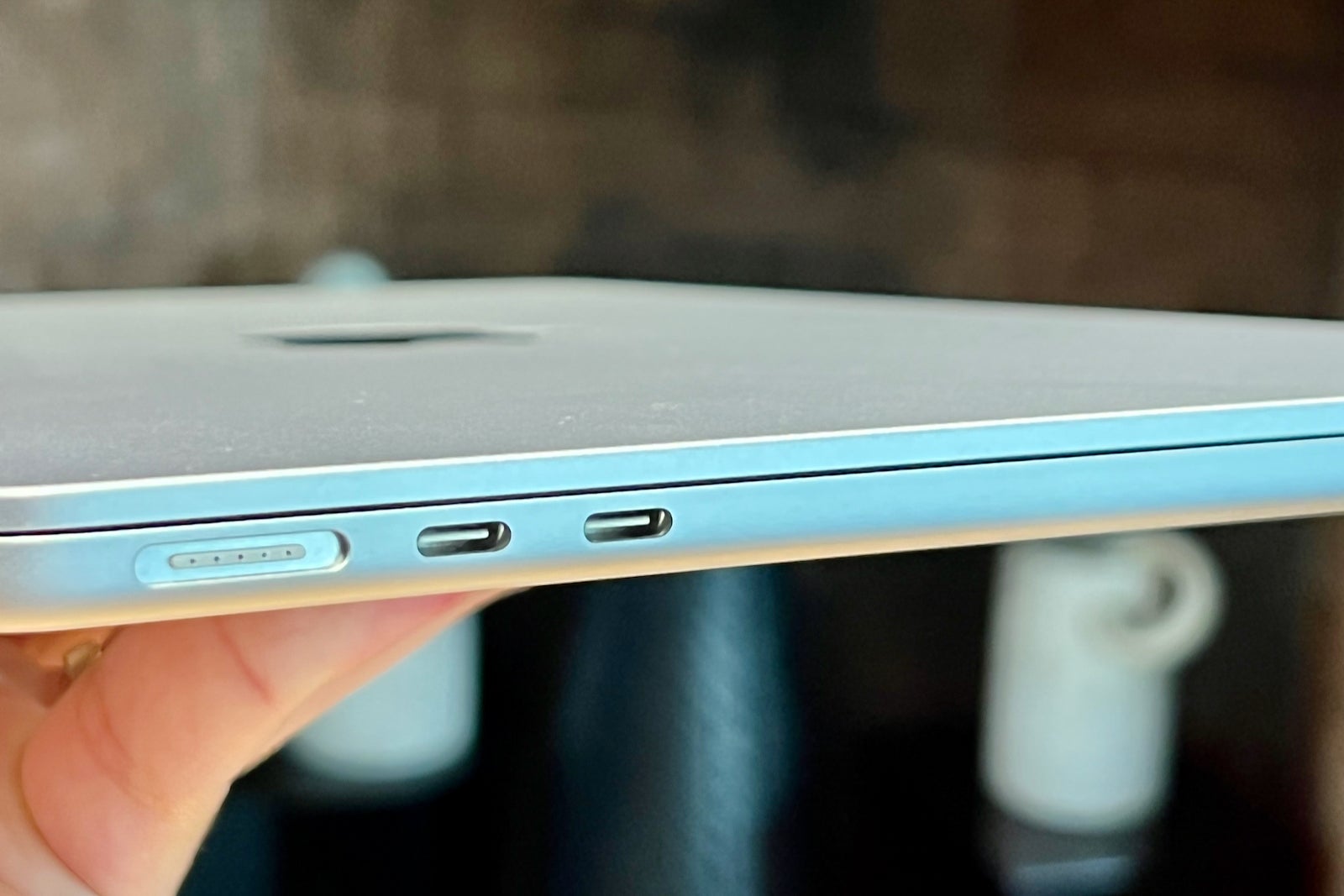 Each year, I look forward to checking out new travel-focused technology, and 2022 was one of the best yet.
Headlining the upgrades is Apple's new MacBook Air, which launched back in July and has quickly become my go-to laptop. The computer is powered by the tech giant's latest M2 processor, which delivers incredible performance and all-day battery life. In fact, I used the computer throughout the world's longest flight, and I landed with 85% charge left.
Apple hit it out of the park with other new devices and gadgets this year, including the second-generation AirPods Pro, iPhone 14 lineup and the Apple Watch Series 8.
I've also been a fan of GoPro's latest Hero11 camera, and I've had a blast putting DJI's new Mini 3 Pro drone to the test on my outdoor-focused trips. Be sure to catch all my travel gear recommendations in my annual gift guide.
Used planes are new again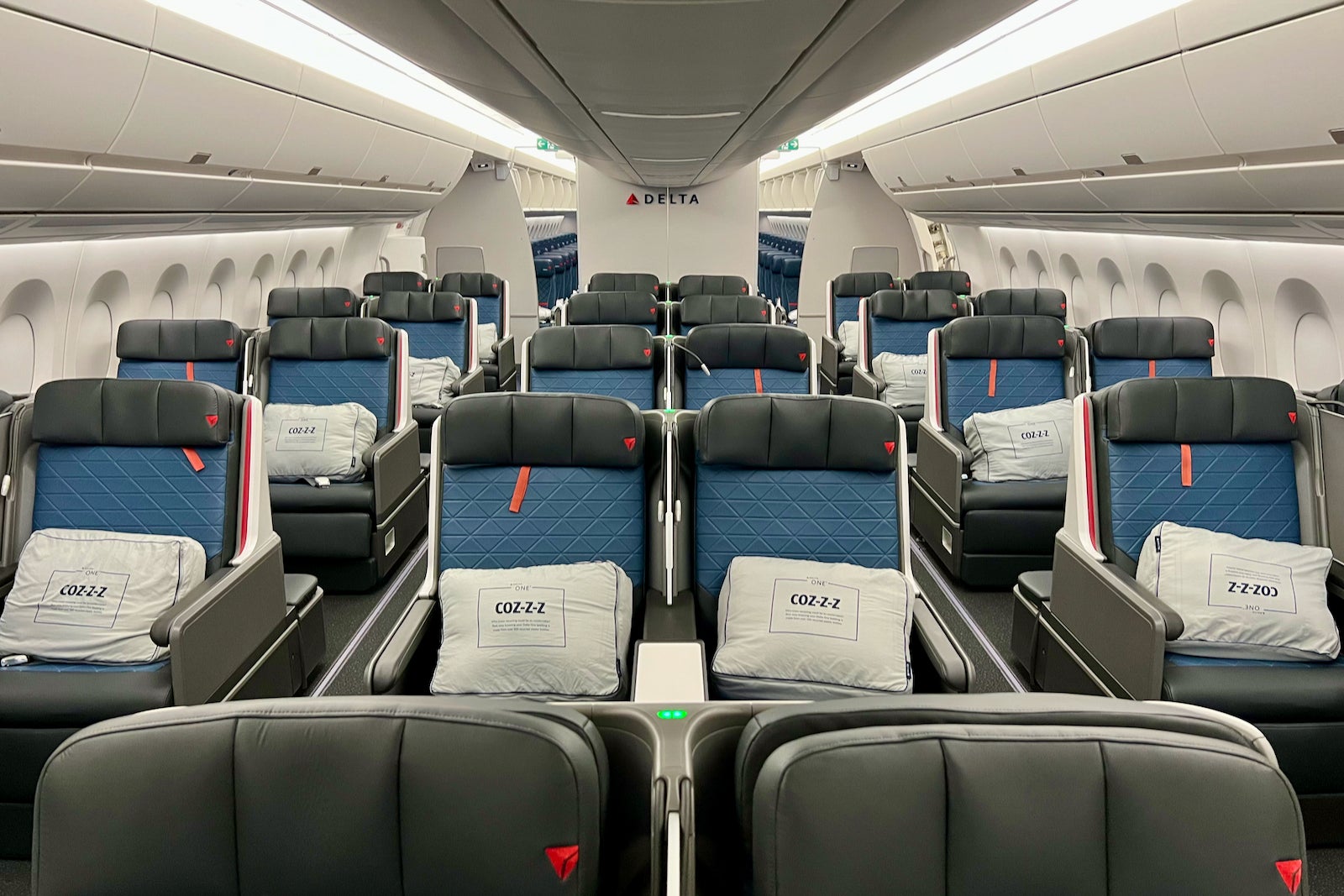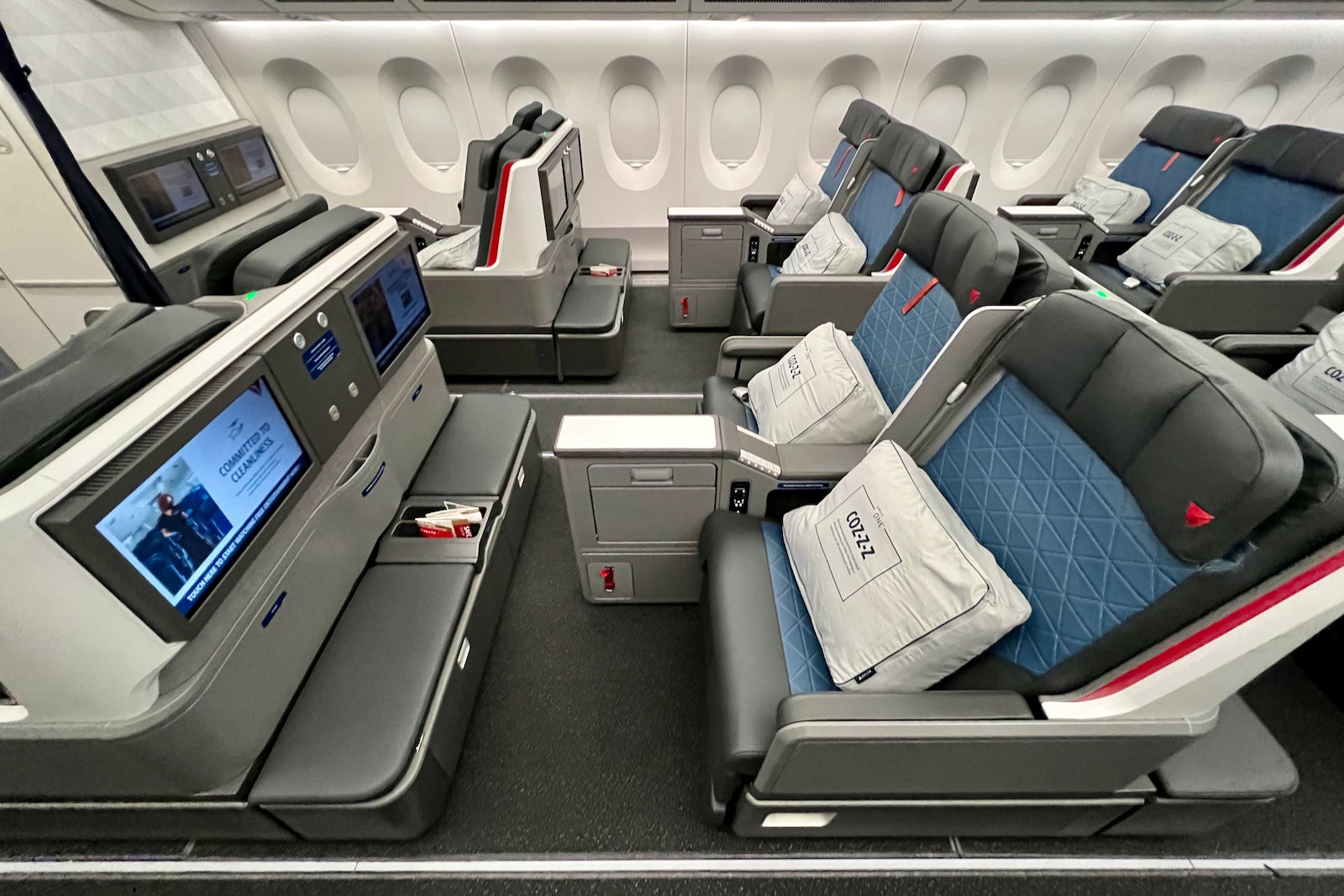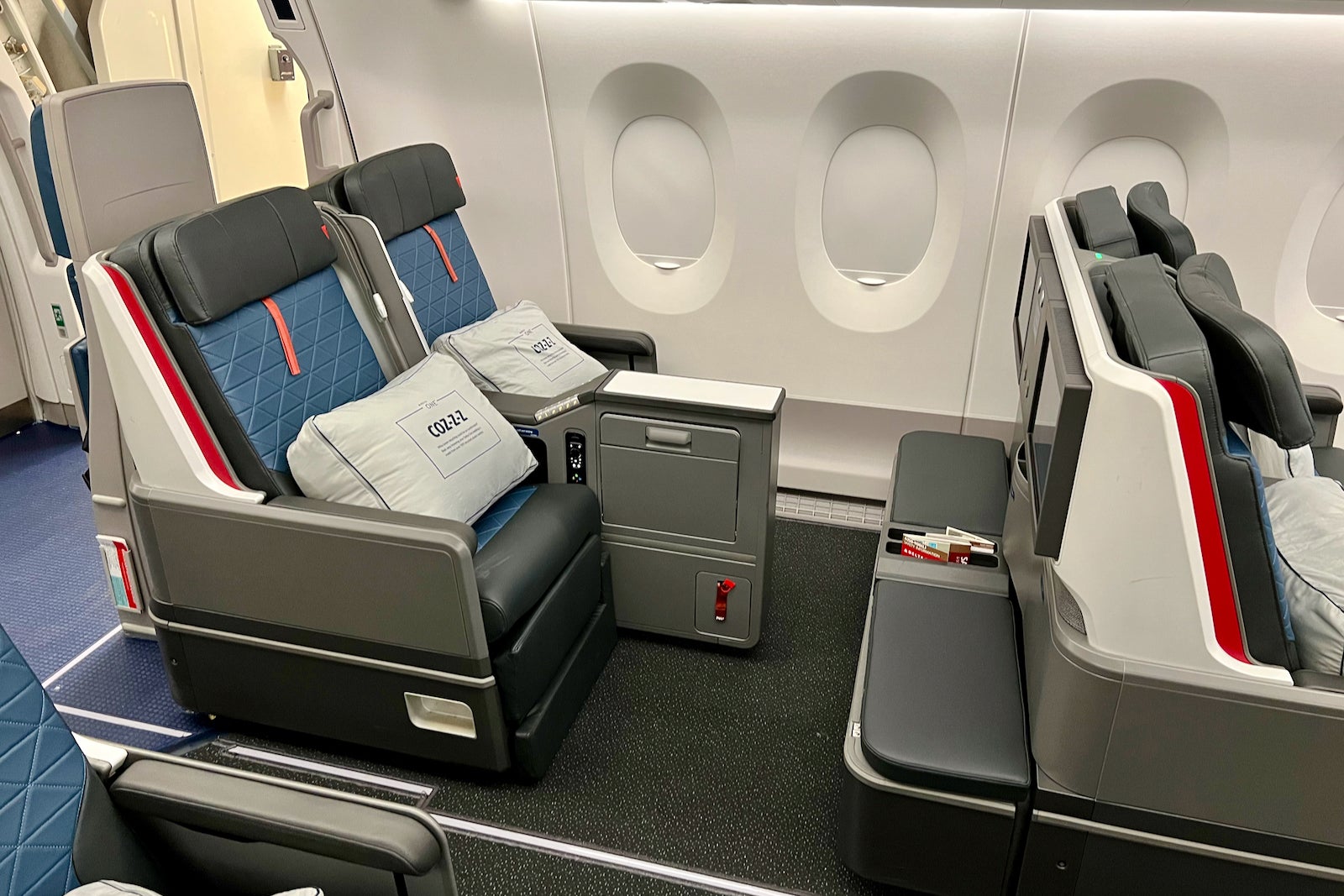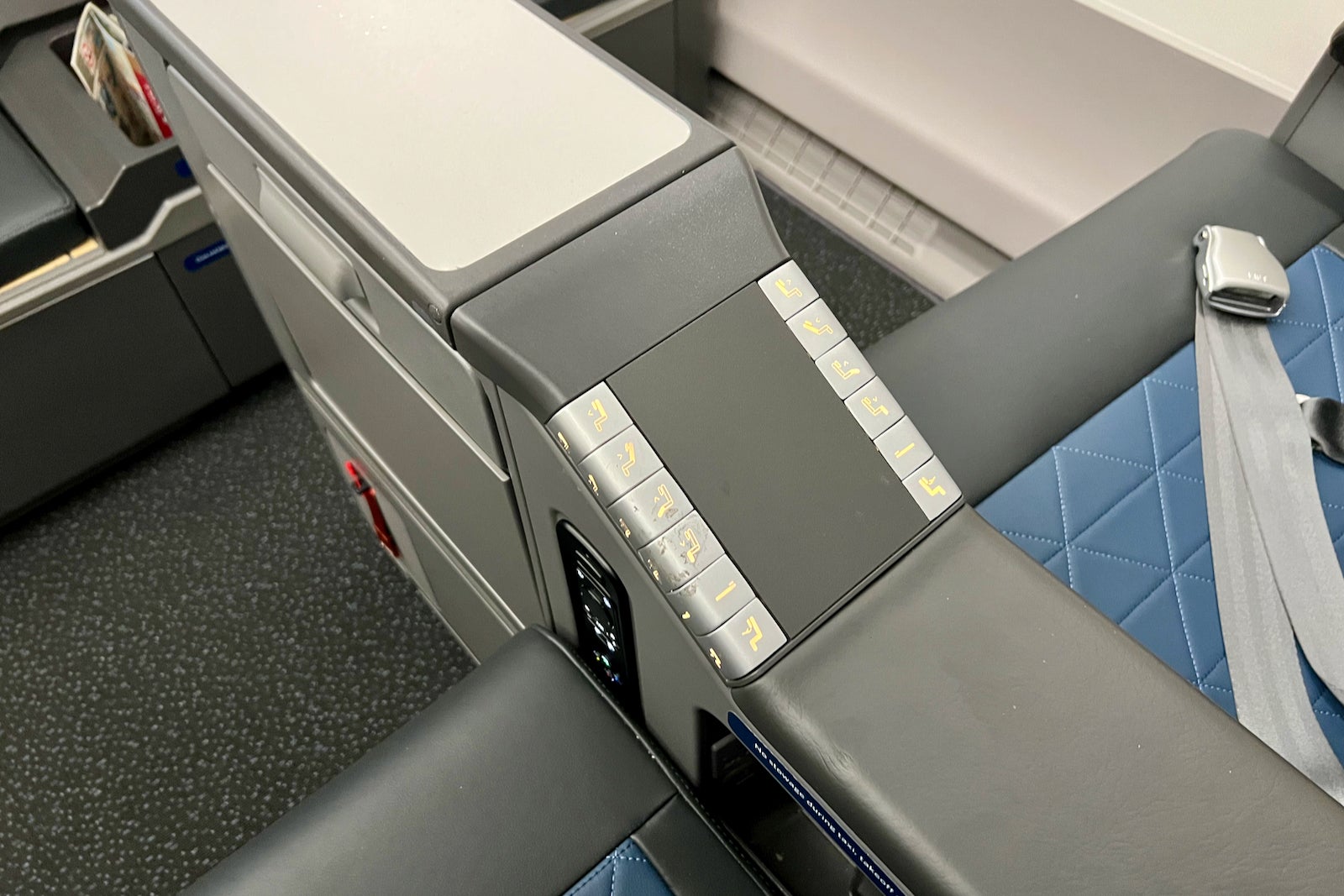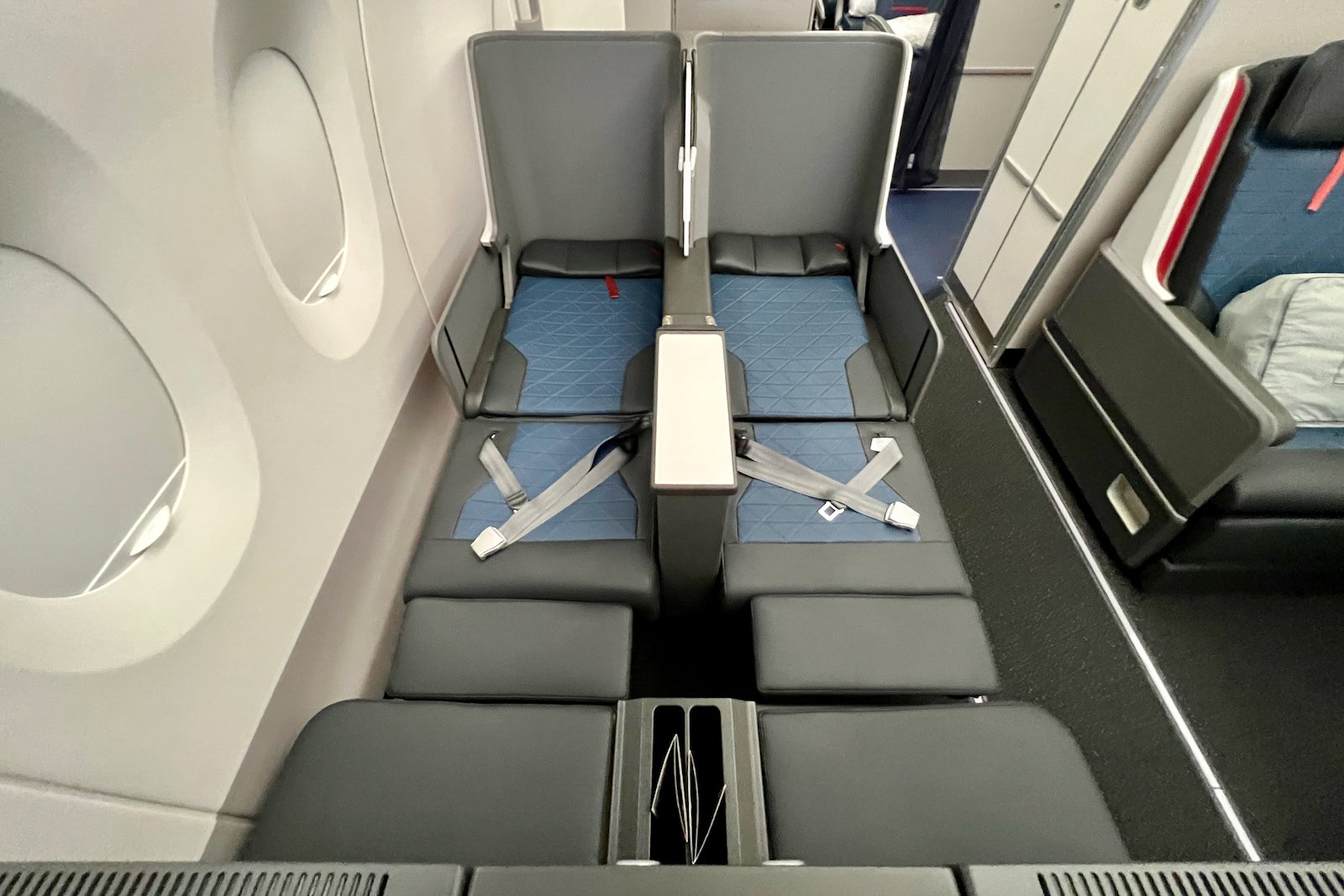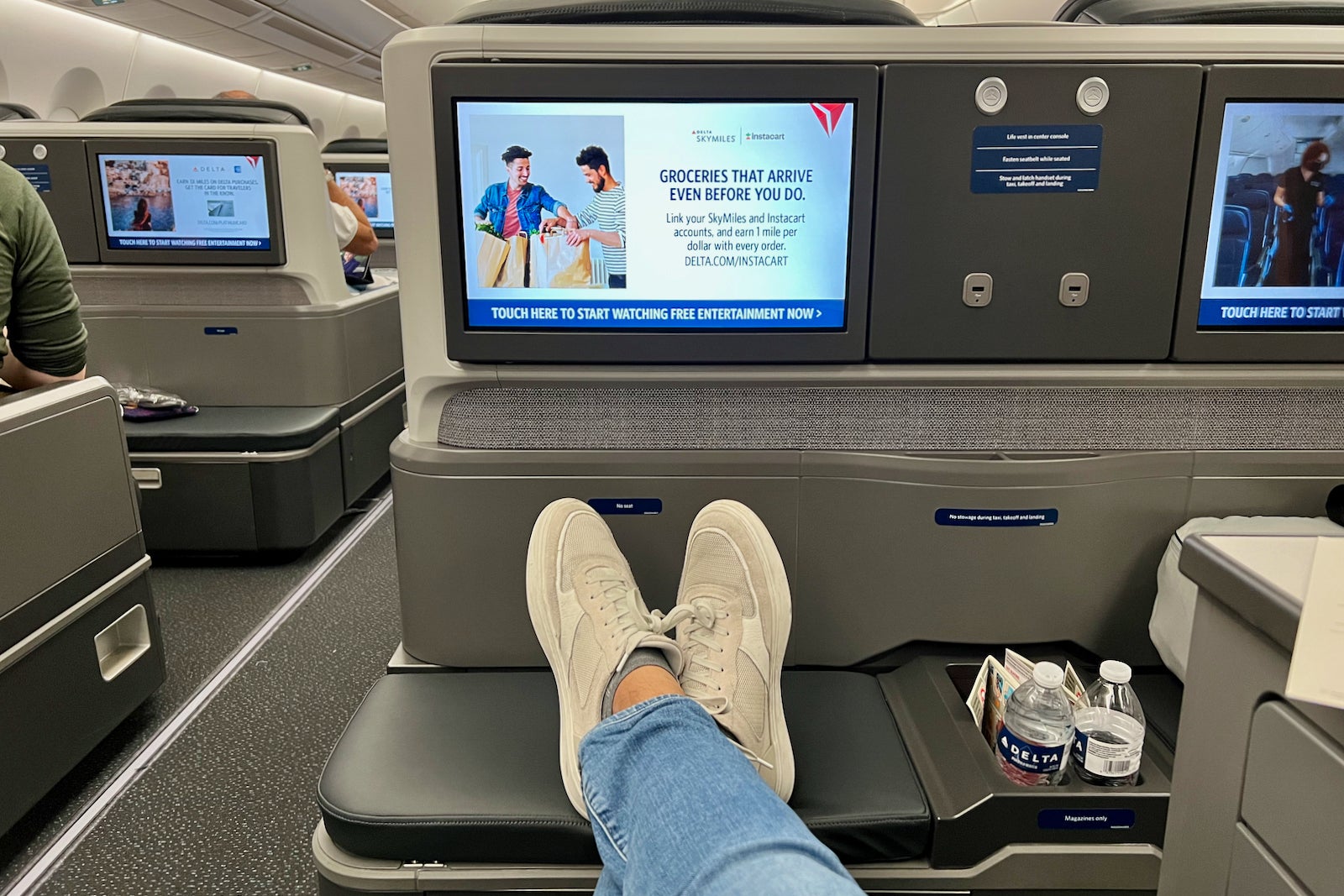 Delta took a very interesting approach to its fleet strategy this year.
The Atlanta-based carrier acquired second-hand Airbus A350s and Boeing 737s from various airlines, and it quickly inducted these planes into its fleet due to the rapidly increasing demand for travel.
While the planes now fly in Delta's livery and color scheme, the cabins themselves haven't been updated.
That said, the "inferior" A350s aren't necessarily as outdated as you'd expect, especially for couples traveling together. In fact, I was pleasantly surprised when I flew Delta's first used A350 in June.
Domestic first class gets a major transformation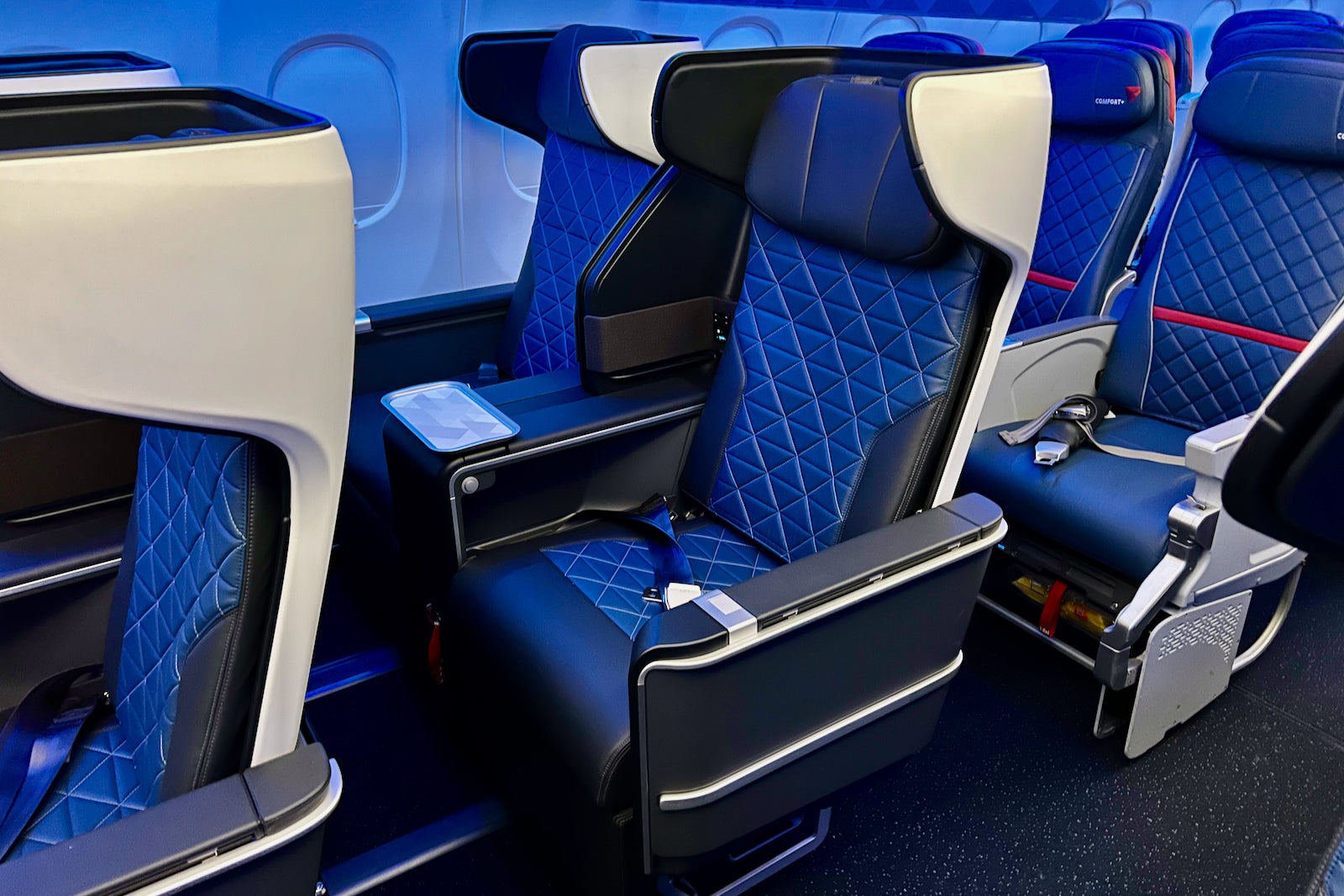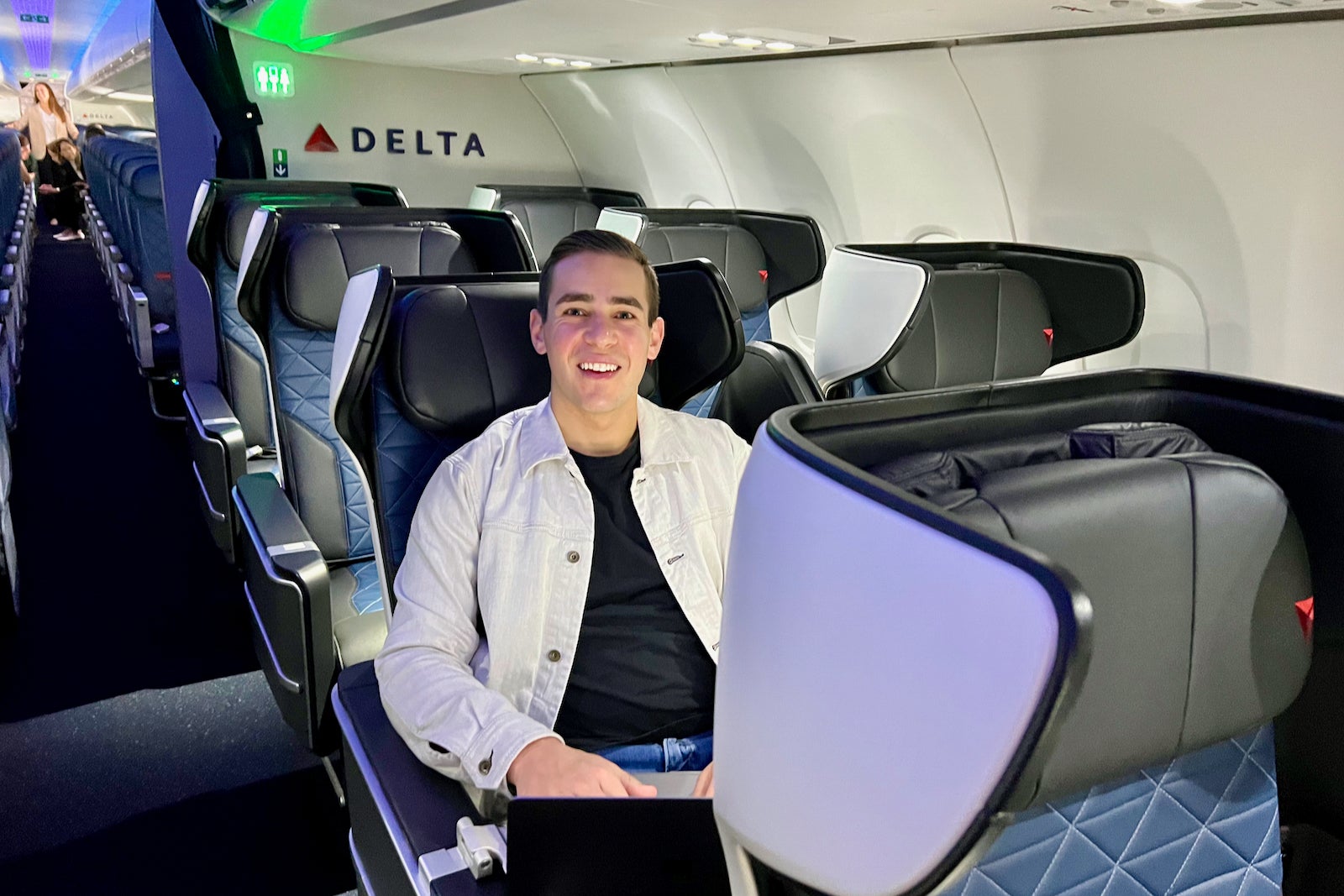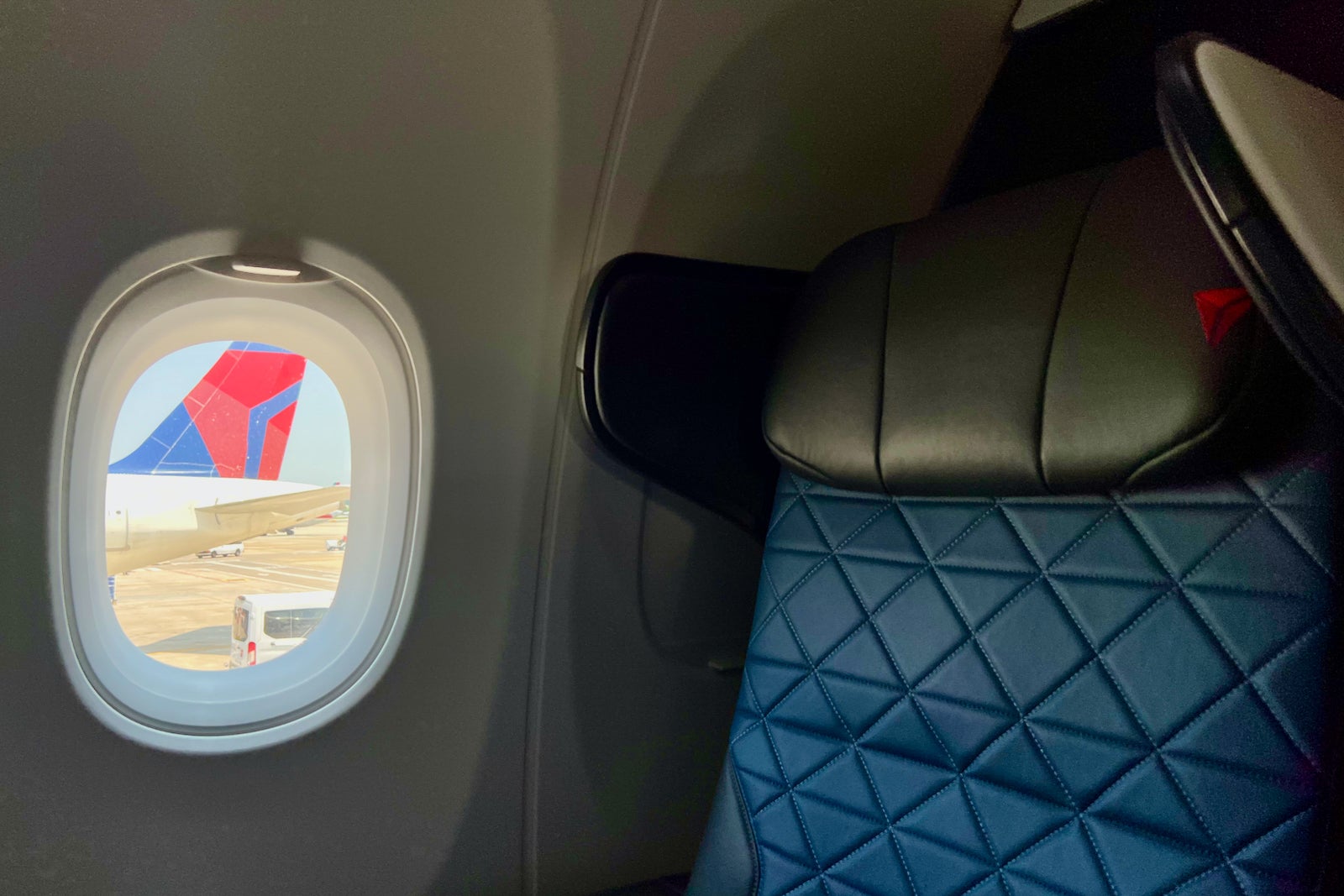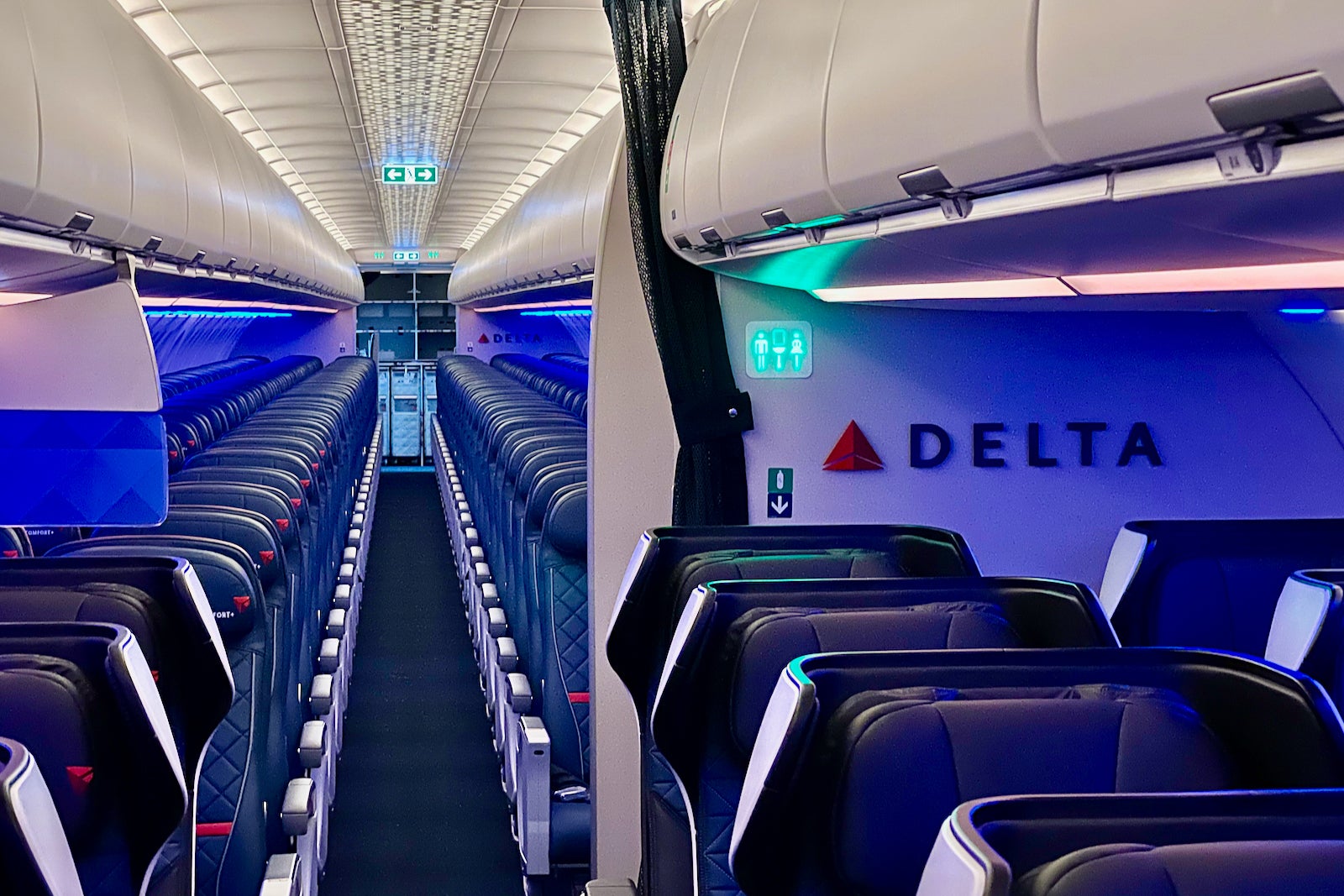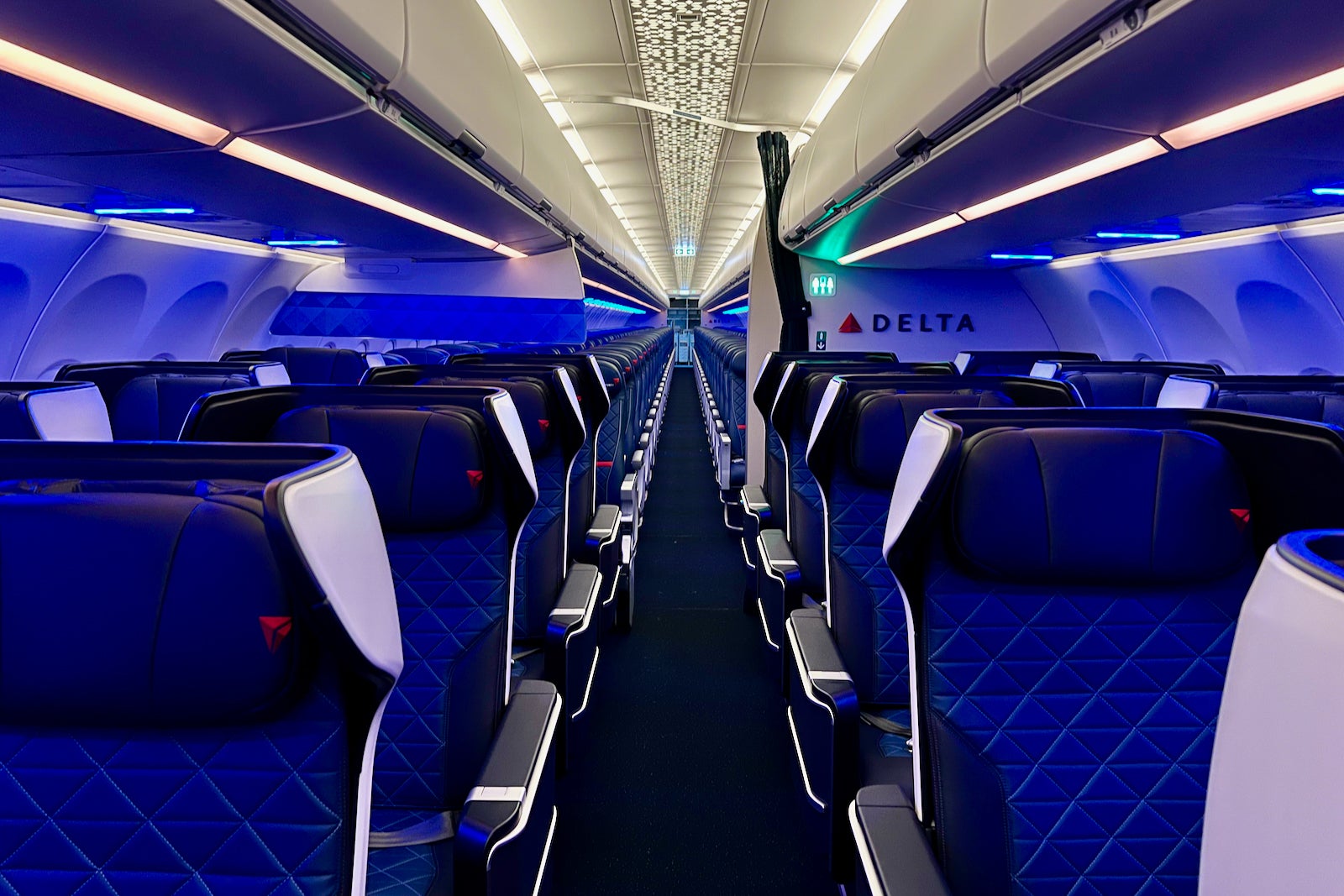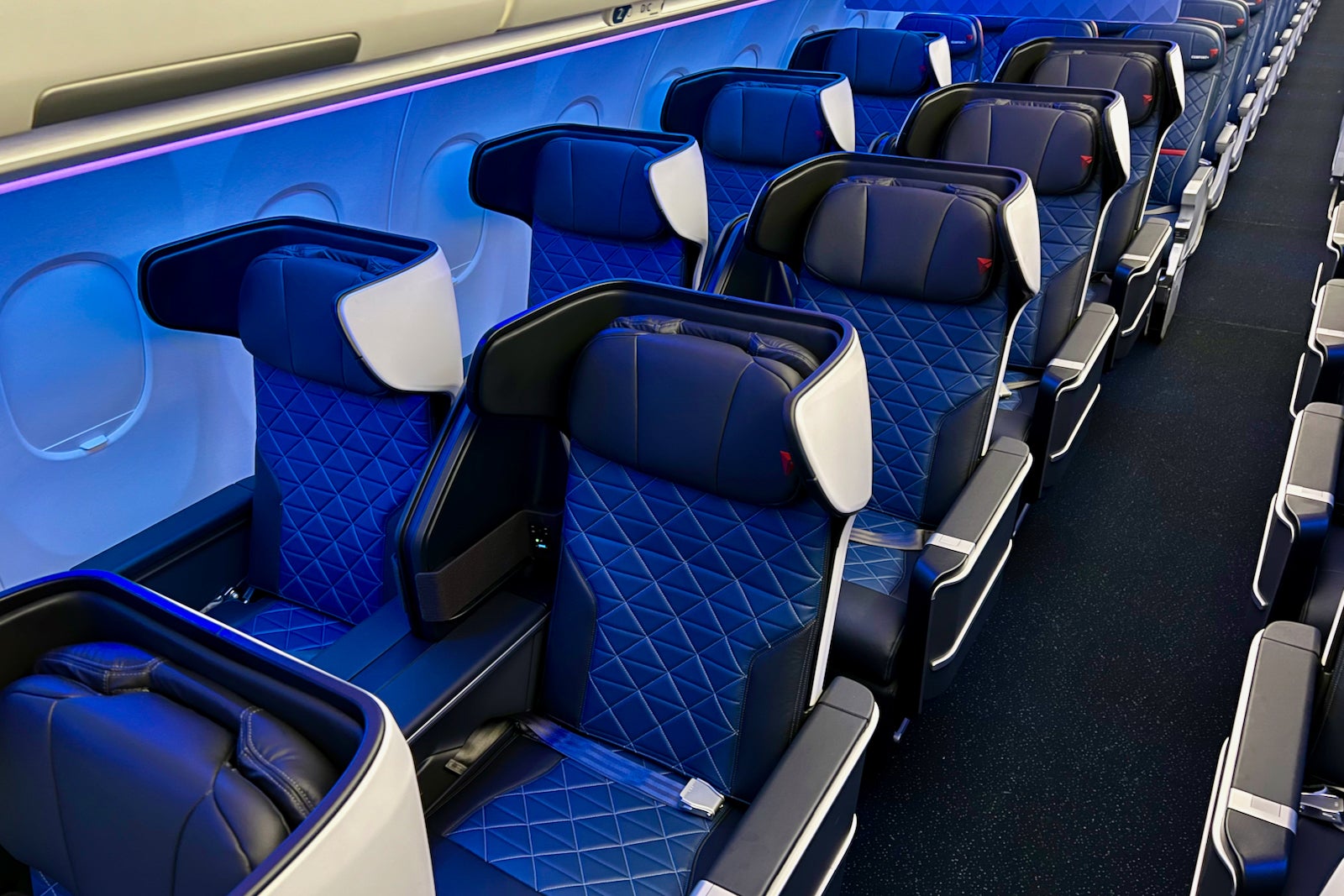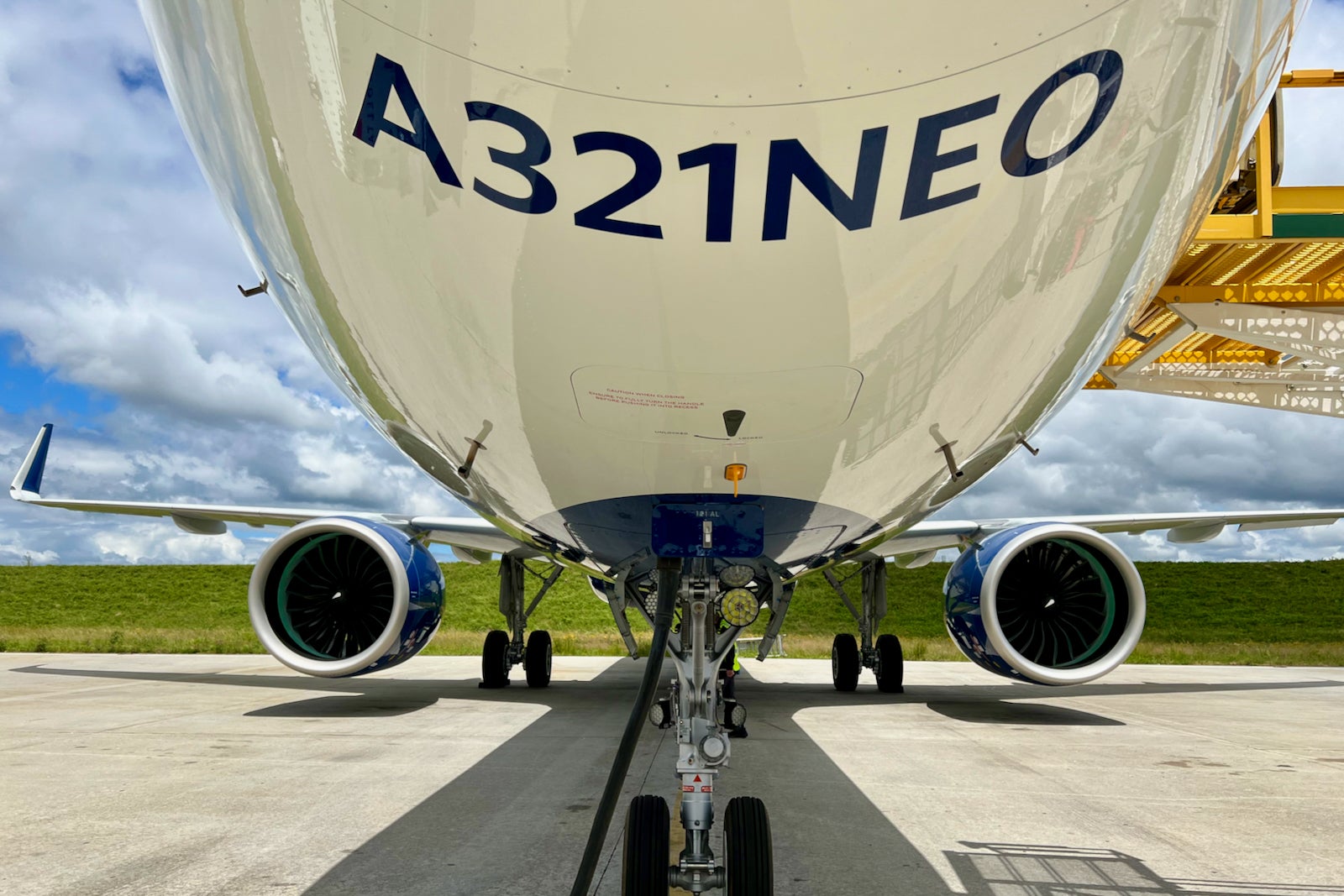 Delta didn't just add used planes to its fleet this year — it also took delivery of a brand-new domestic workhorse, the Airbus A321neo, or "new engine option."
While the plane itself may look like the classic Airbus A321, the interior sports perhaps the biggest upgrade yet to the domestic first-class experience.
Delta installed a custom recliner that features additional privacy, more storage and plenty of other improvements.
In fact, I'd say that this was the biggest innovation to happen to the domestic onboard experience this year.
Lounges got nicer… and busier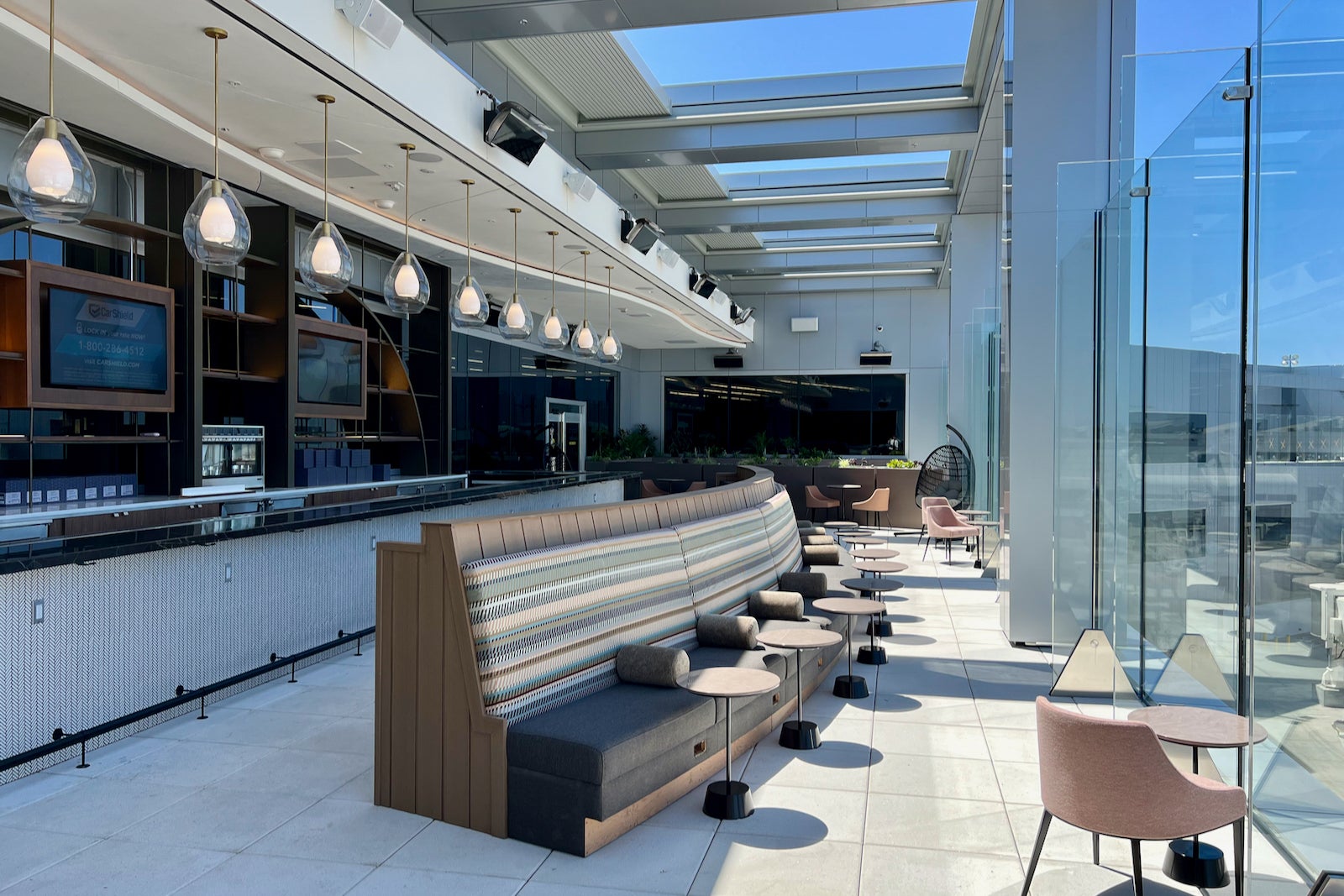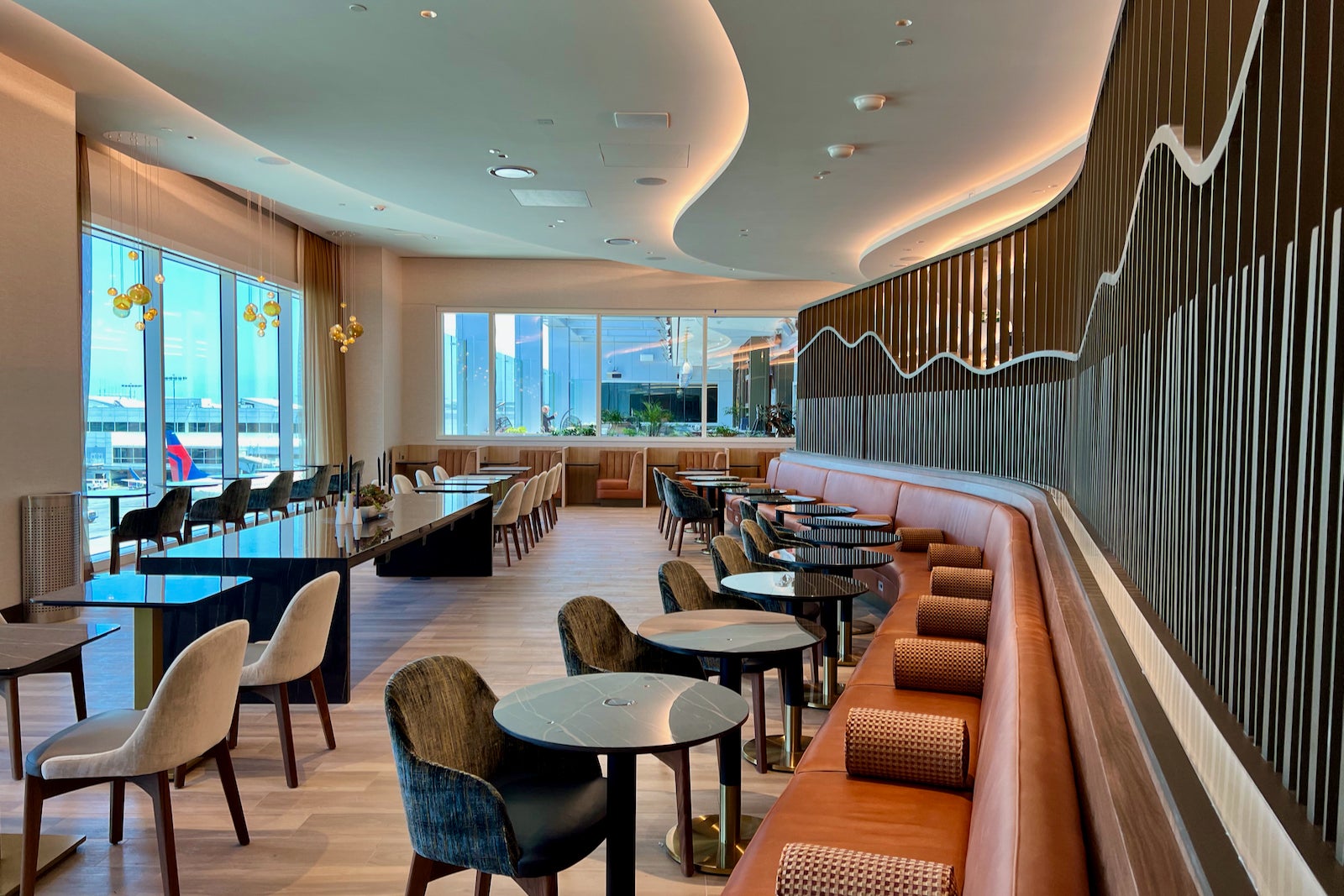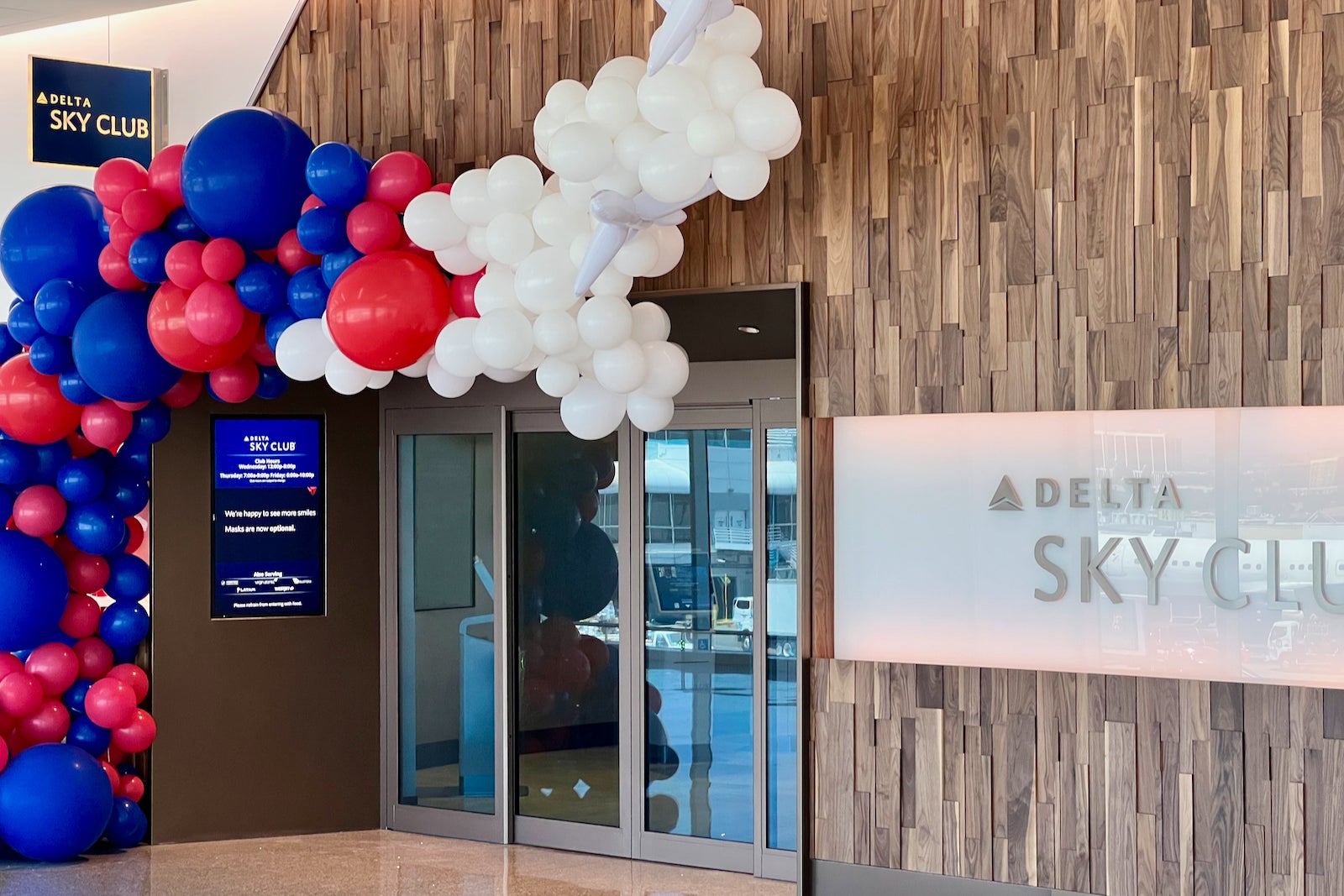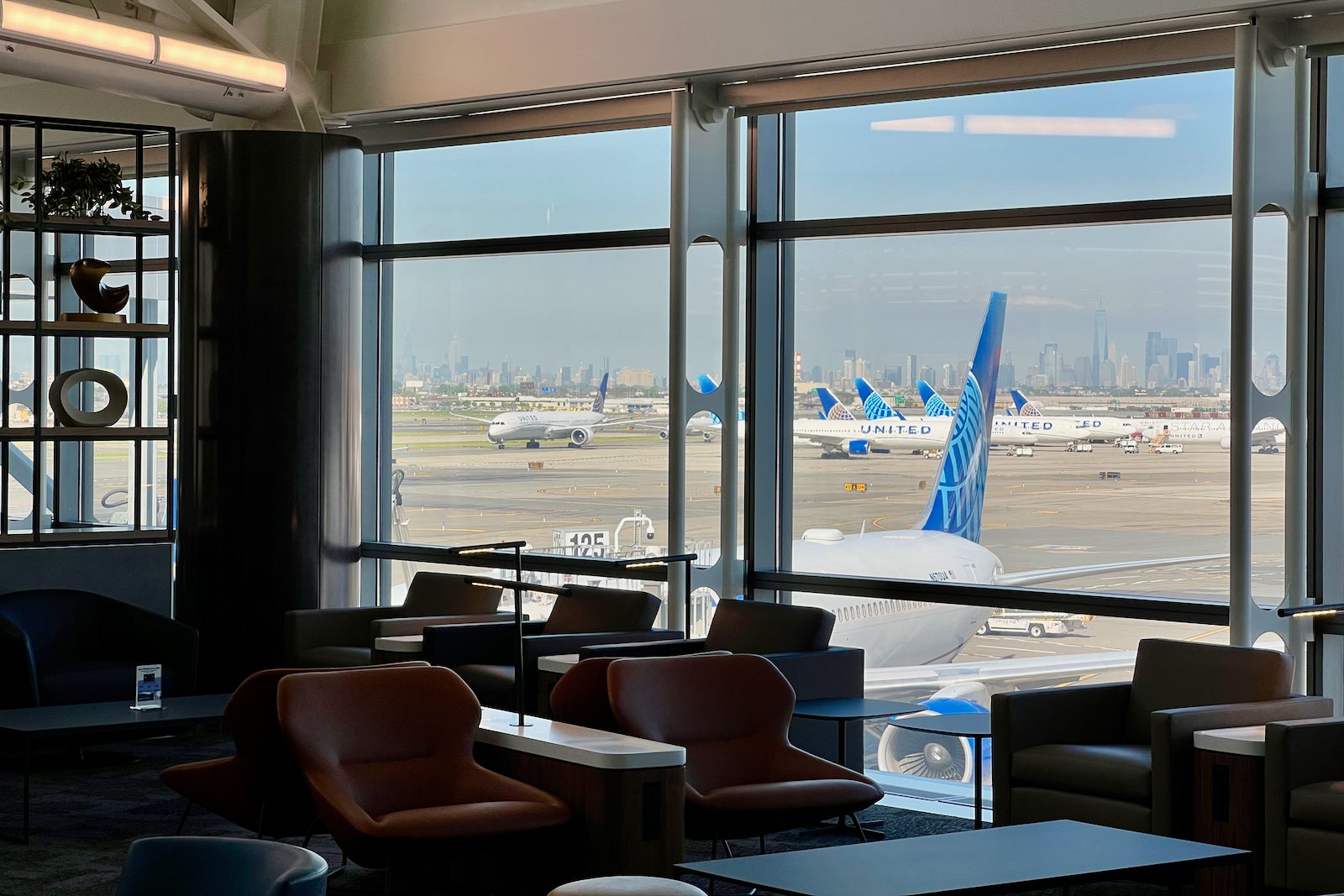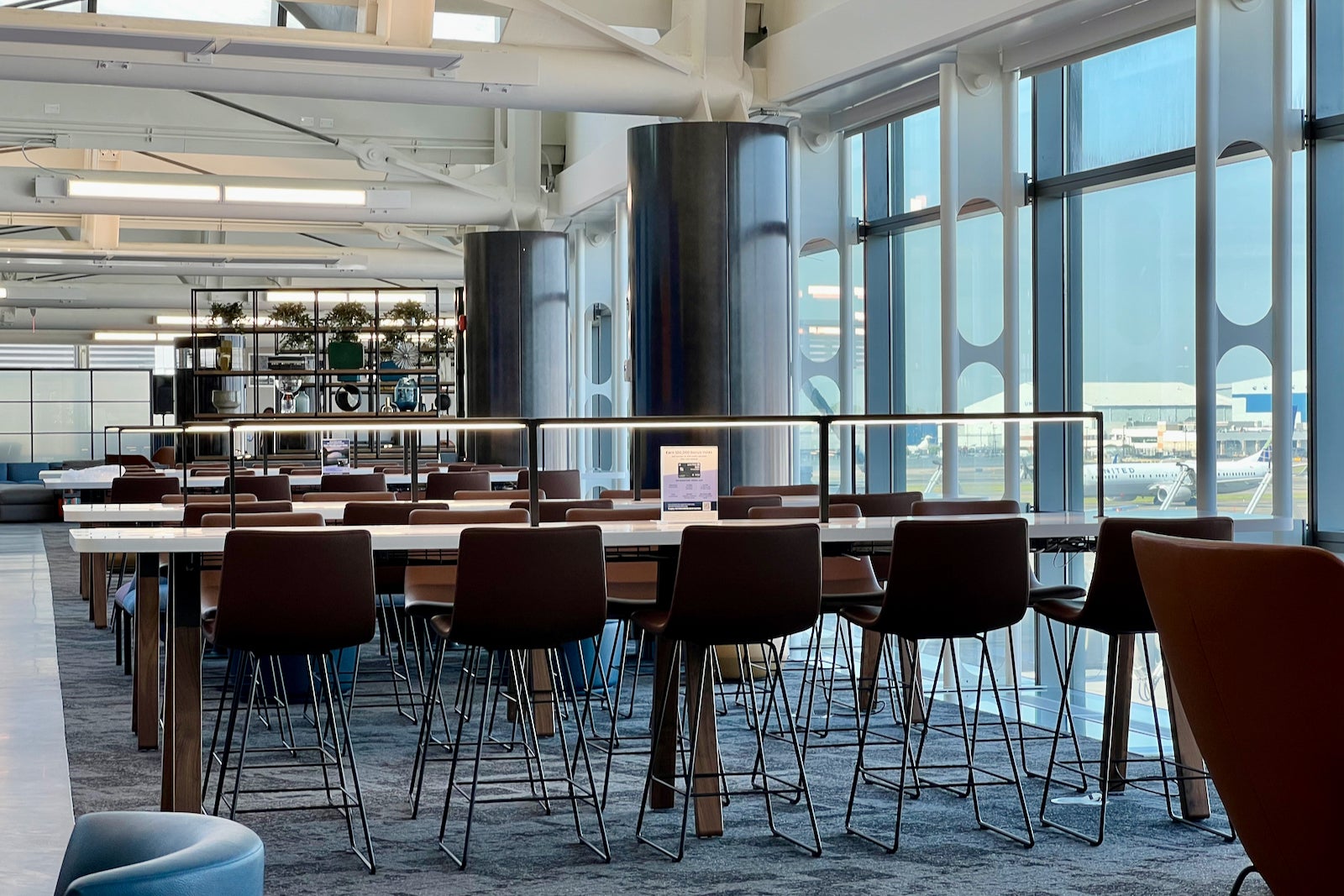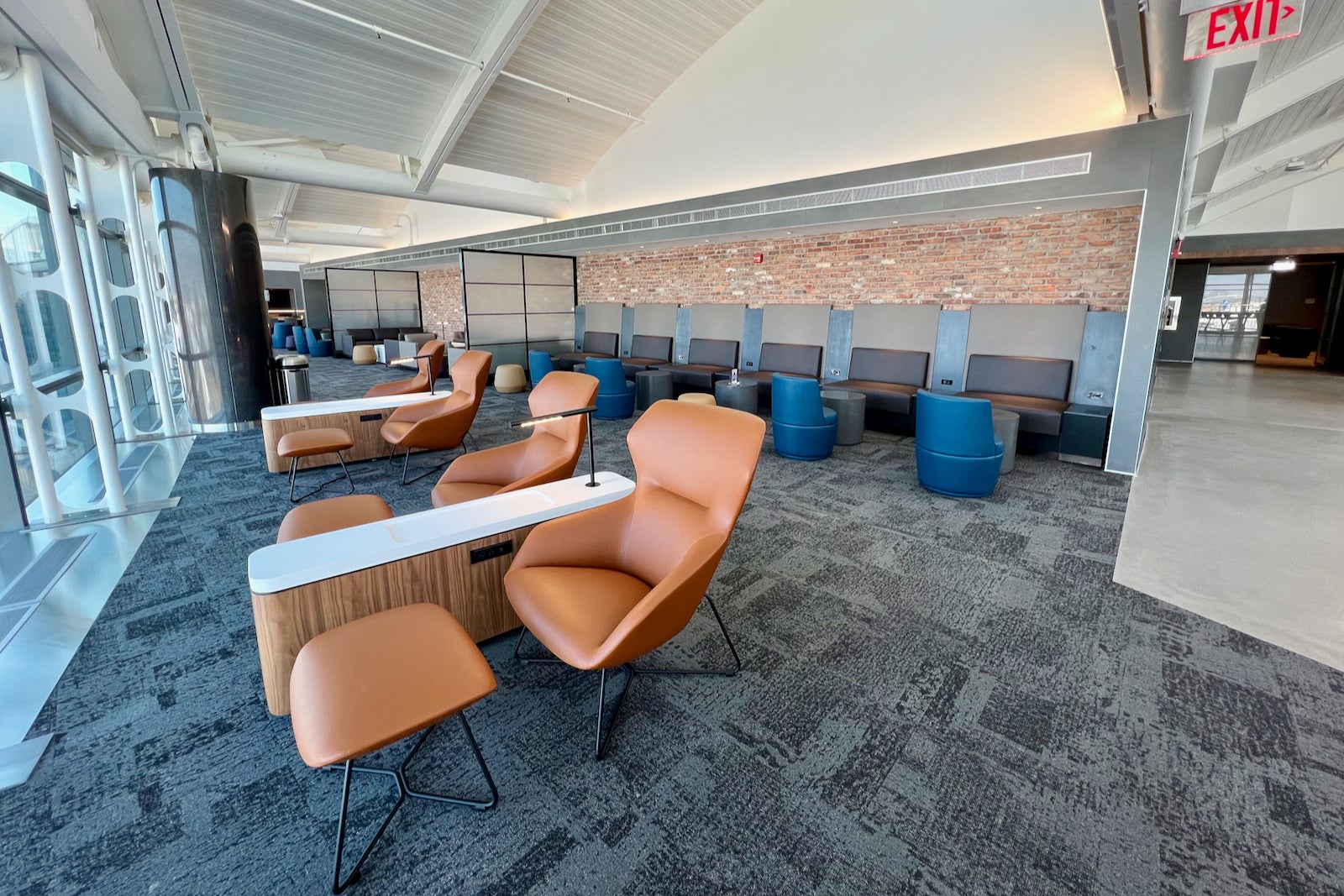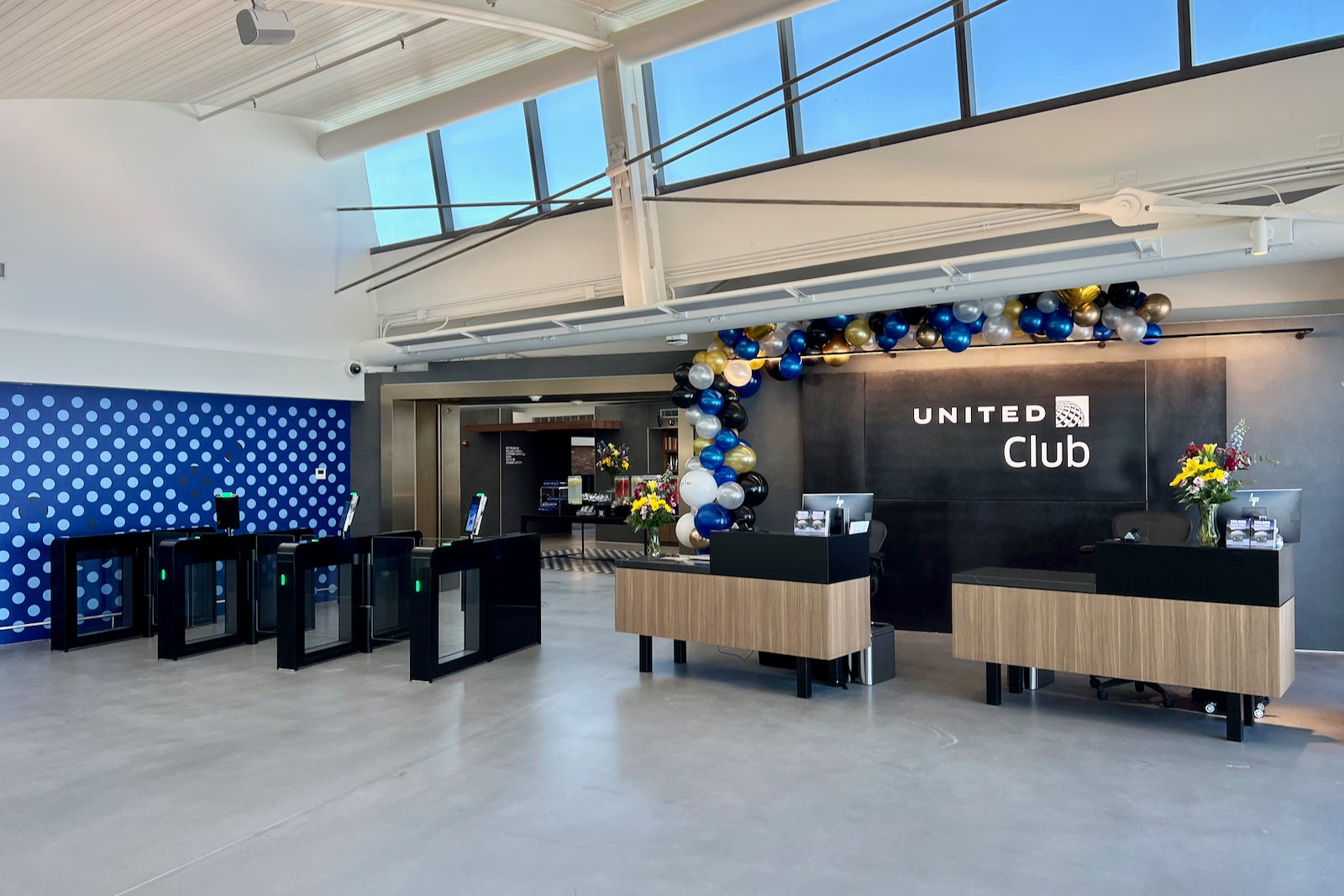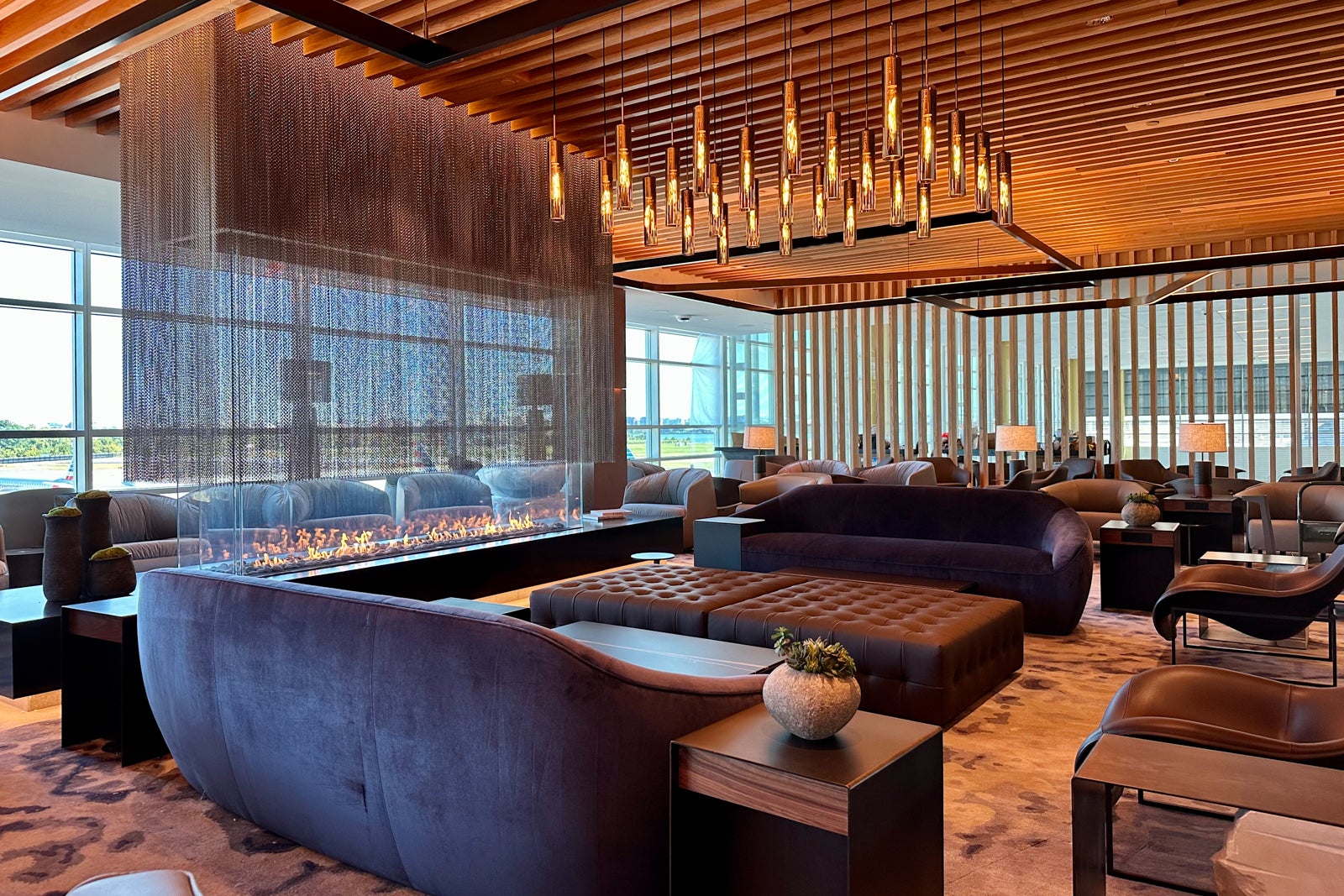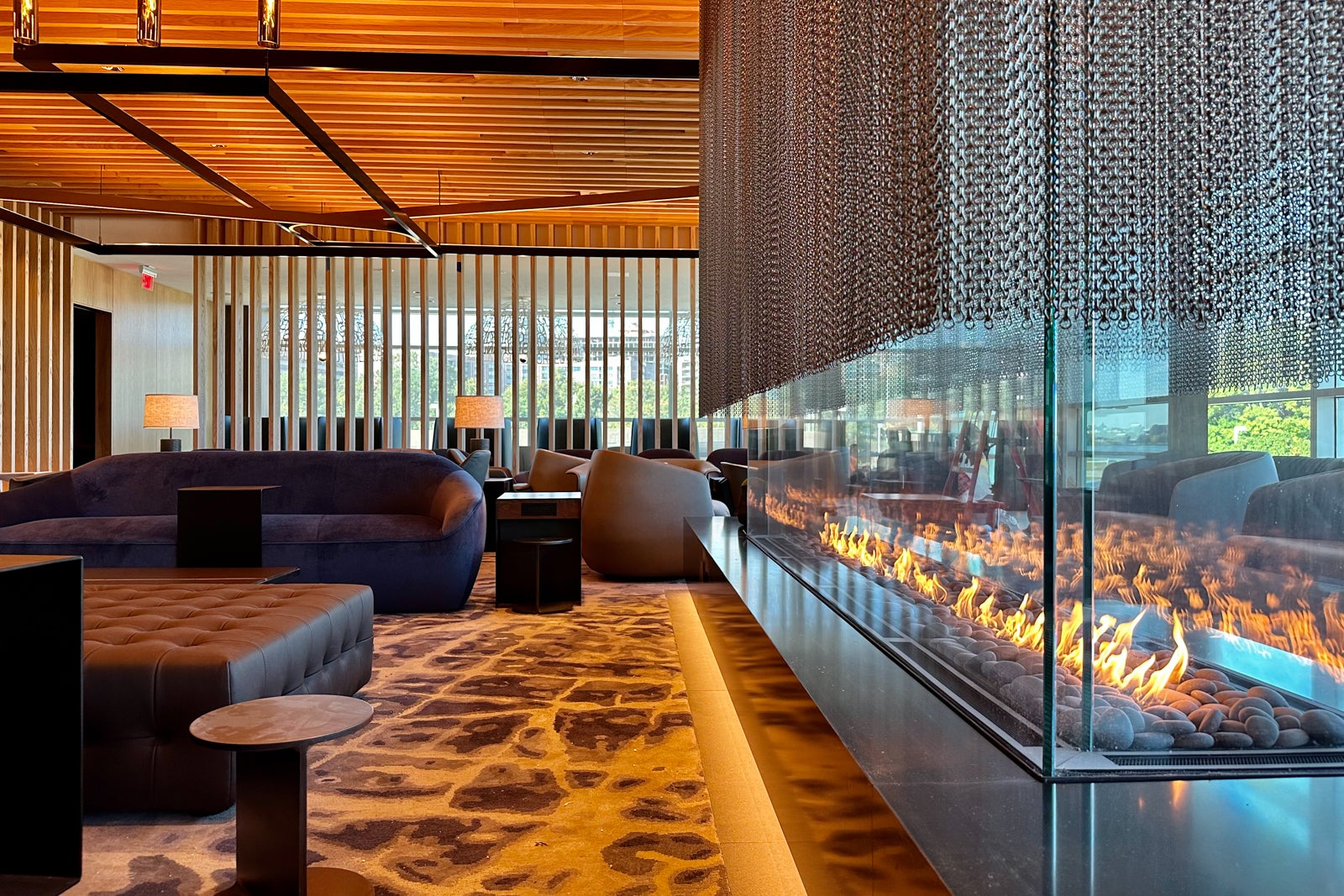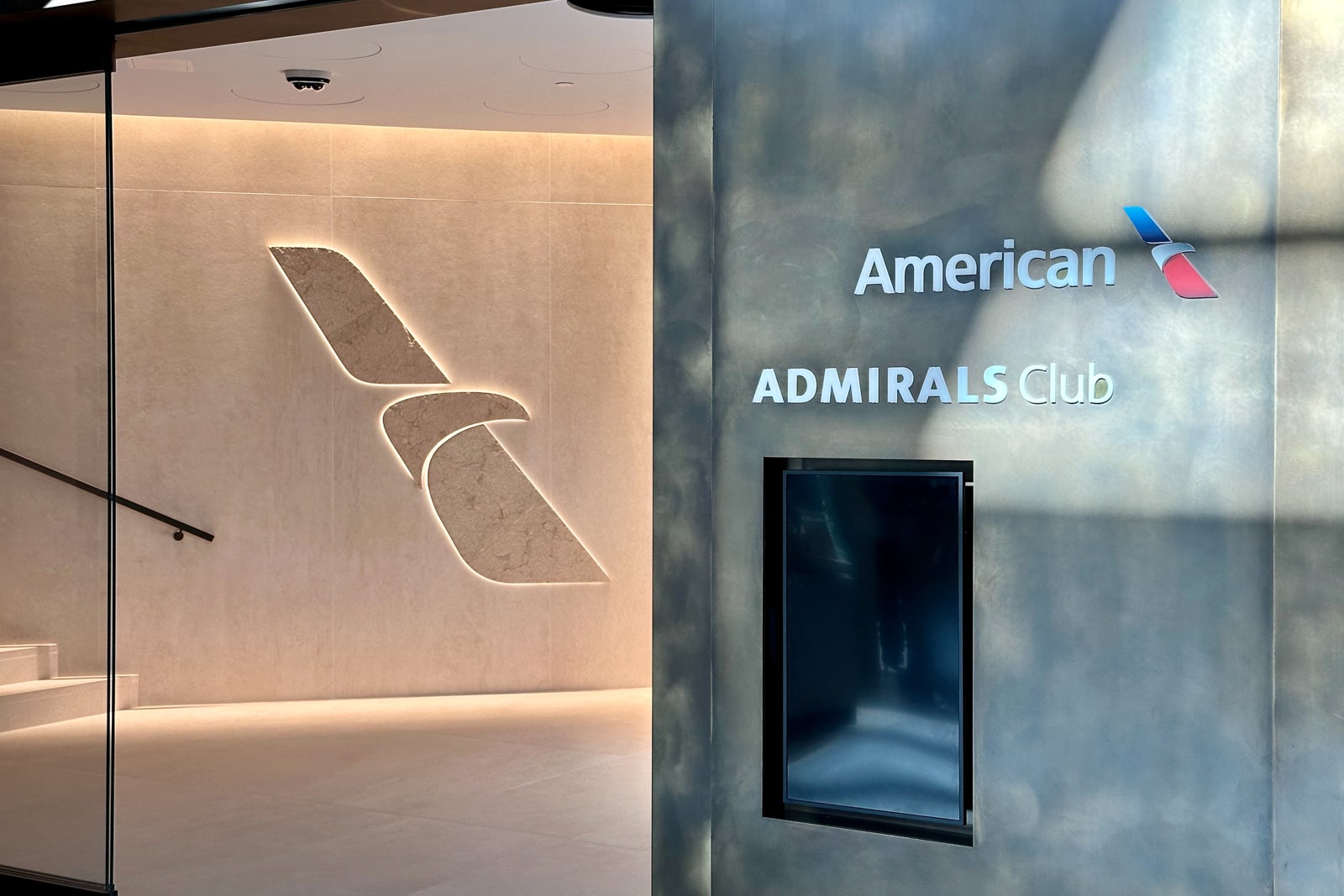 Now that travel is nearly back to 2019 levels, airports are really busy once again. Perhaps nowhere is that more apparent than at the lounge.
After a two-year hiatus due to the pandemic, lounge overcrowding came back with a vengeance. But, when you do make it into the lounge, at least you'll likely enjoy a much-upgraded experience.
Delta opened three stunning new Sky Clubs this year in New York, Los Angeles and Chicago. My personal favorite is the one in L.A., which features a year-round outdoor deck that's great for plane spotting.
American and United also opened new outposts this year, including the massive United Club in Newark and a first-of-its-kind Admirals Club in the nation's capital.
Premium economy is all the rage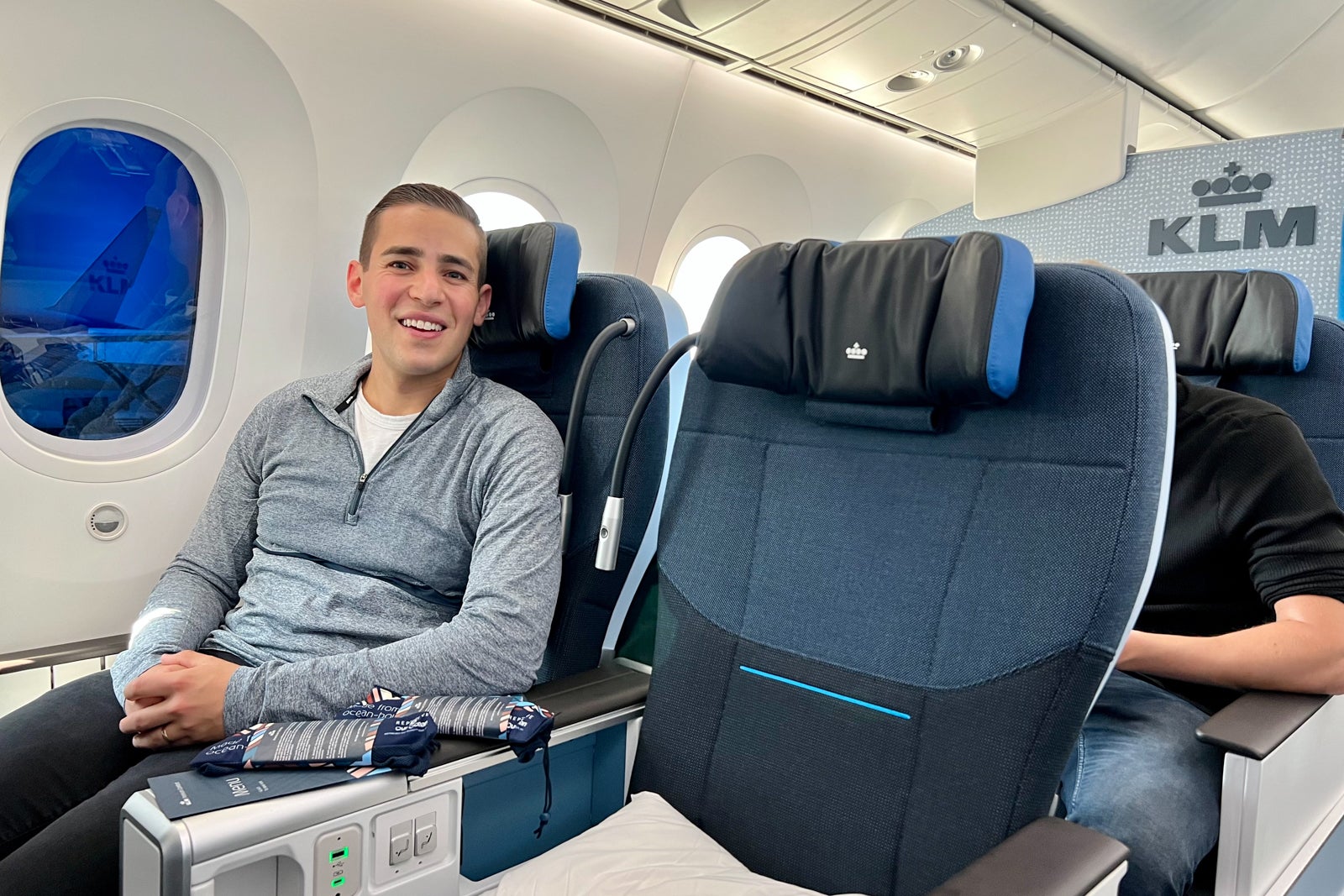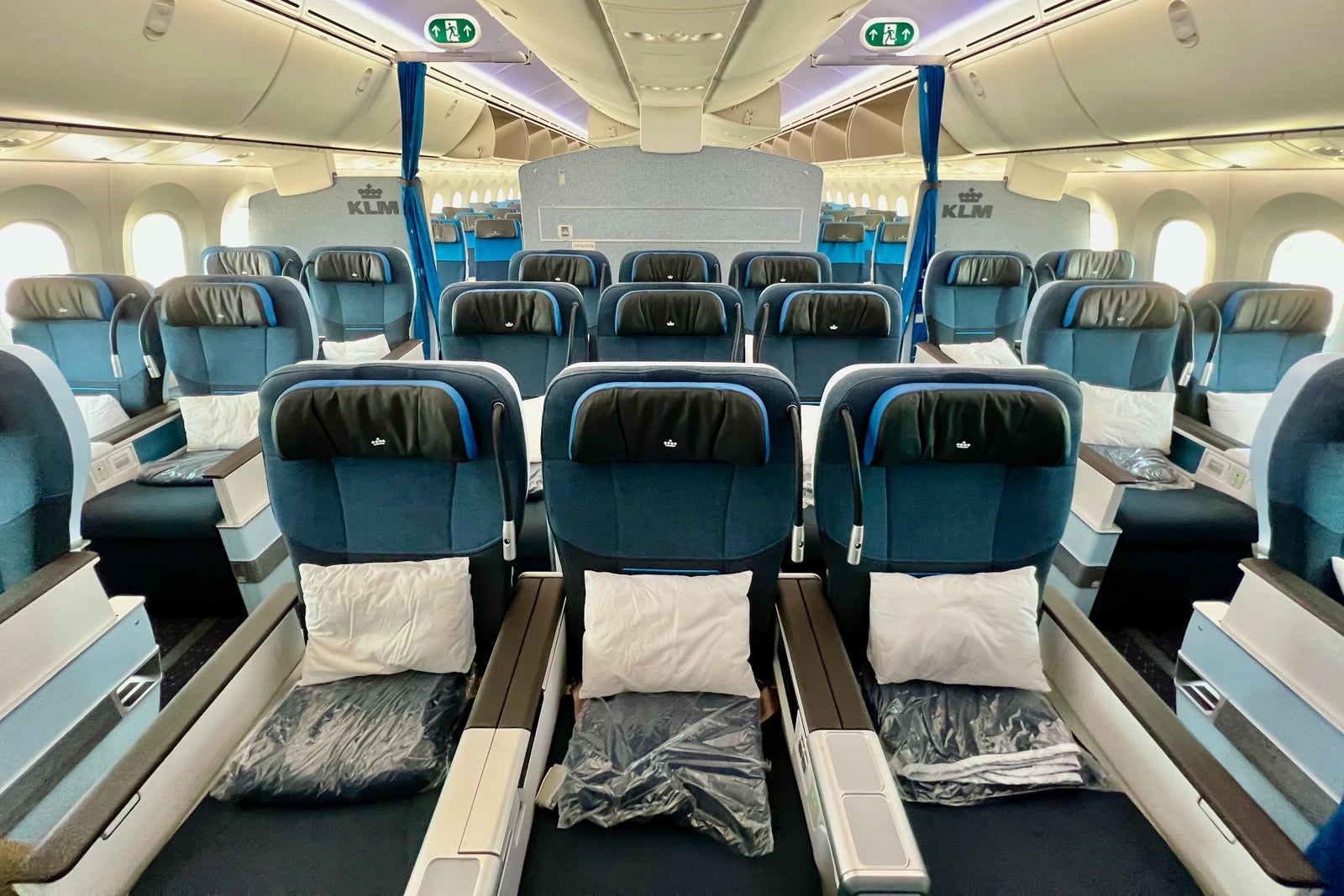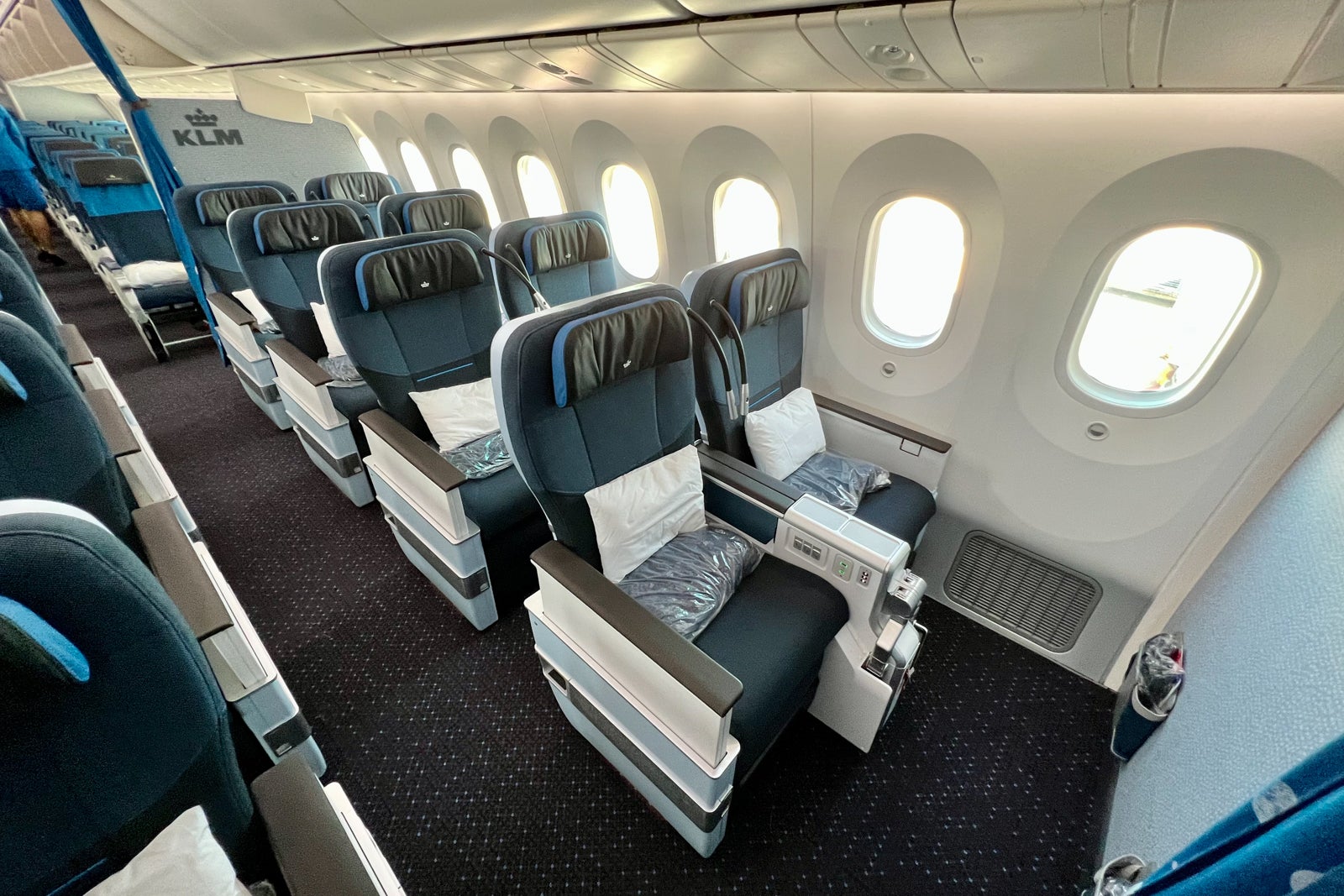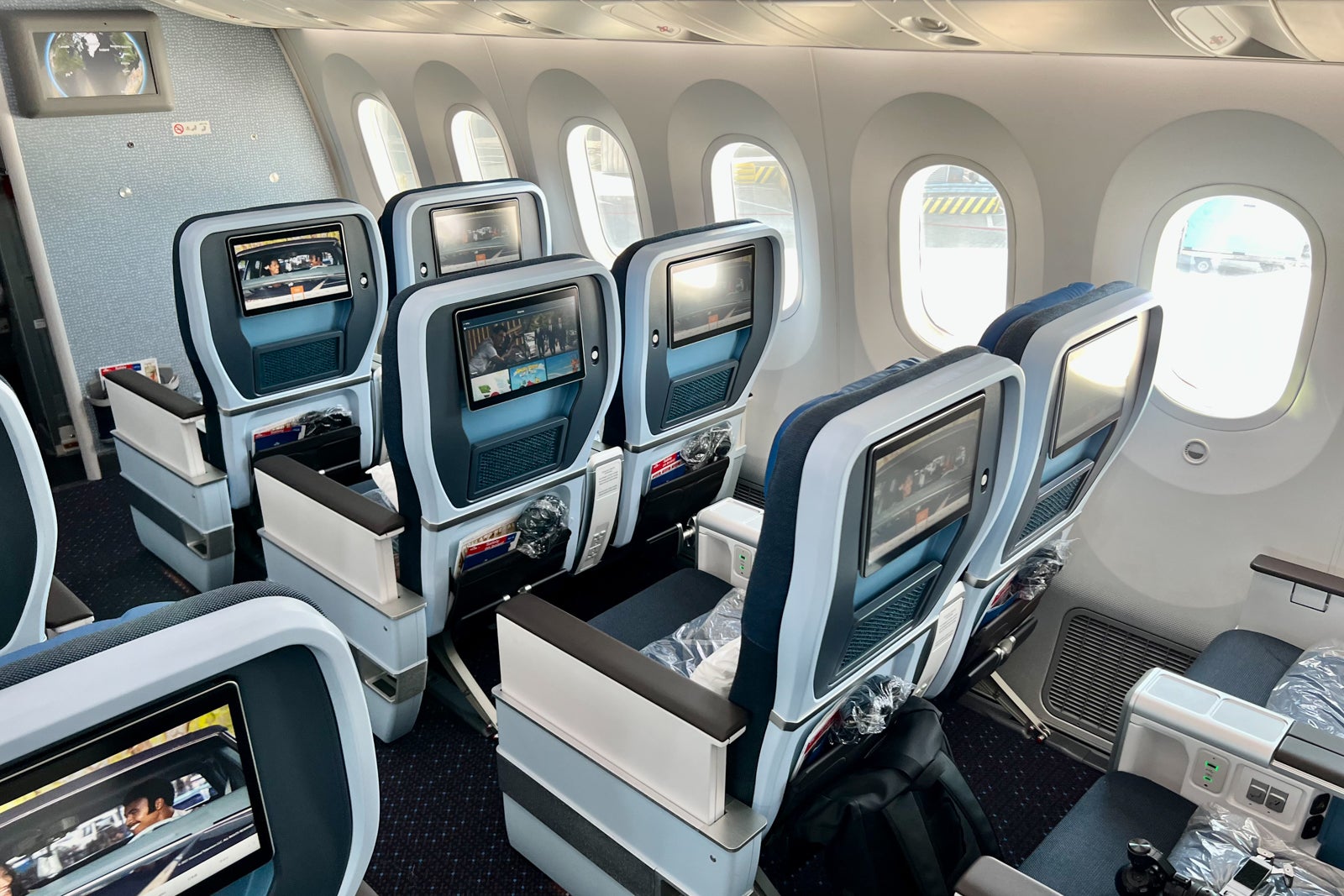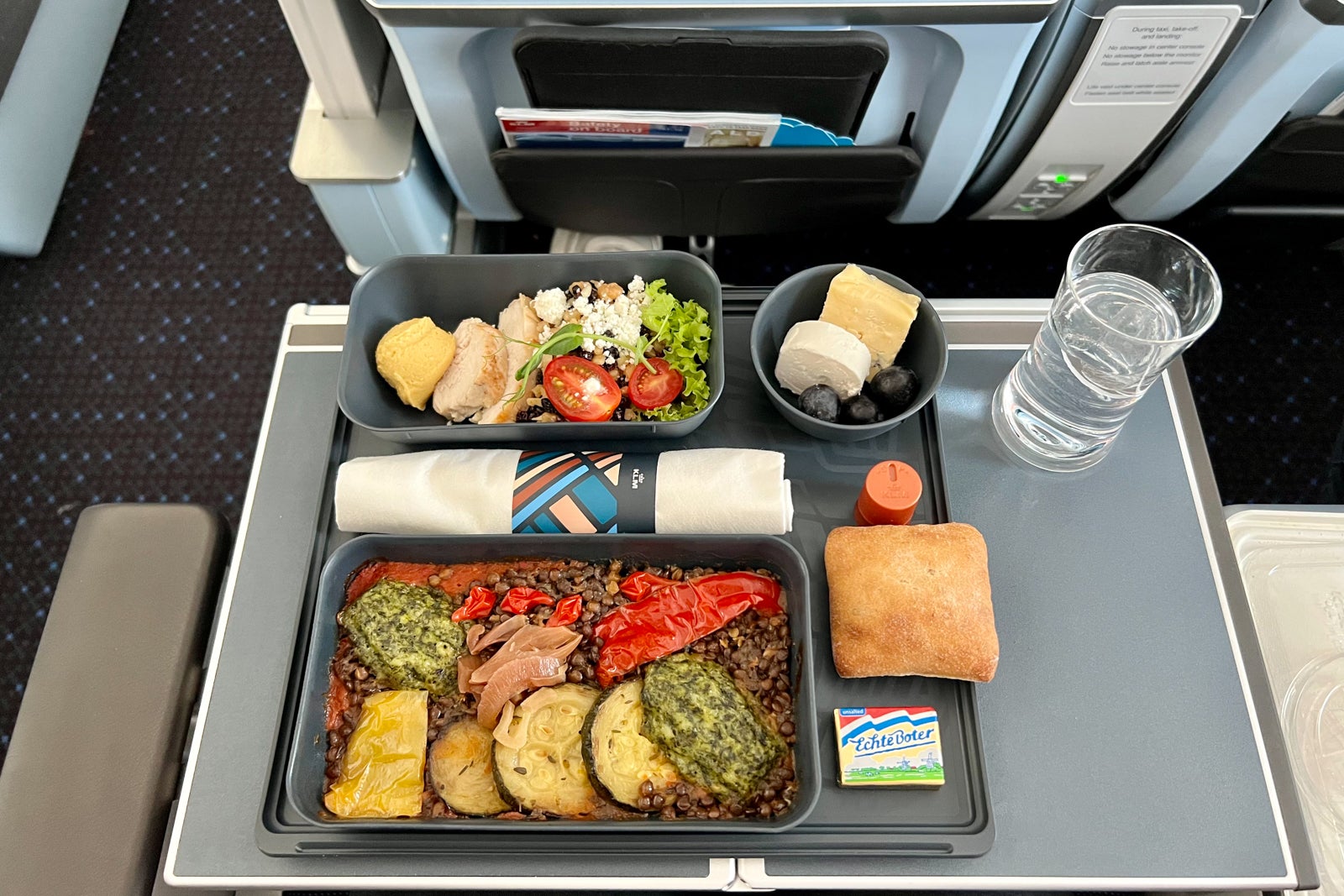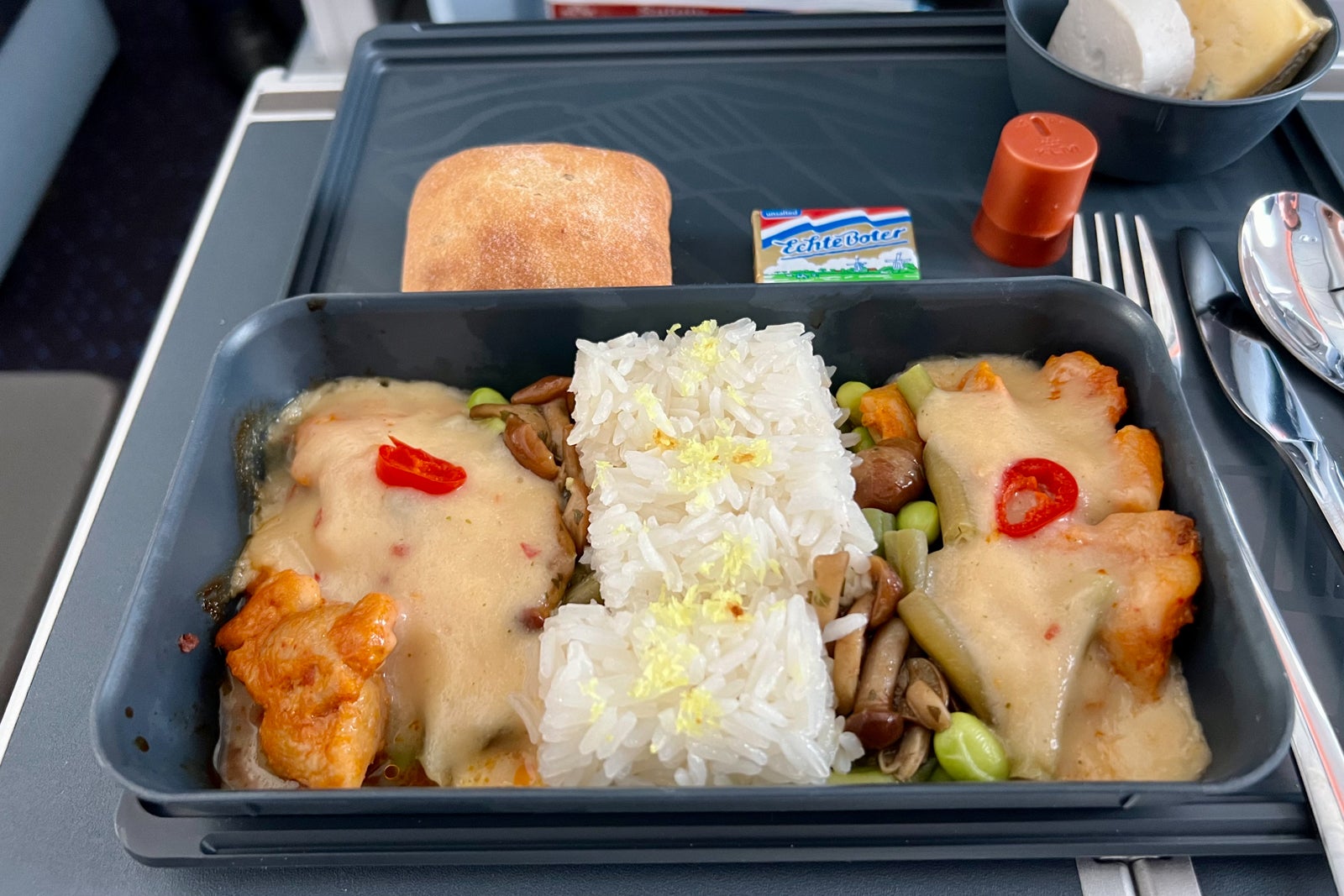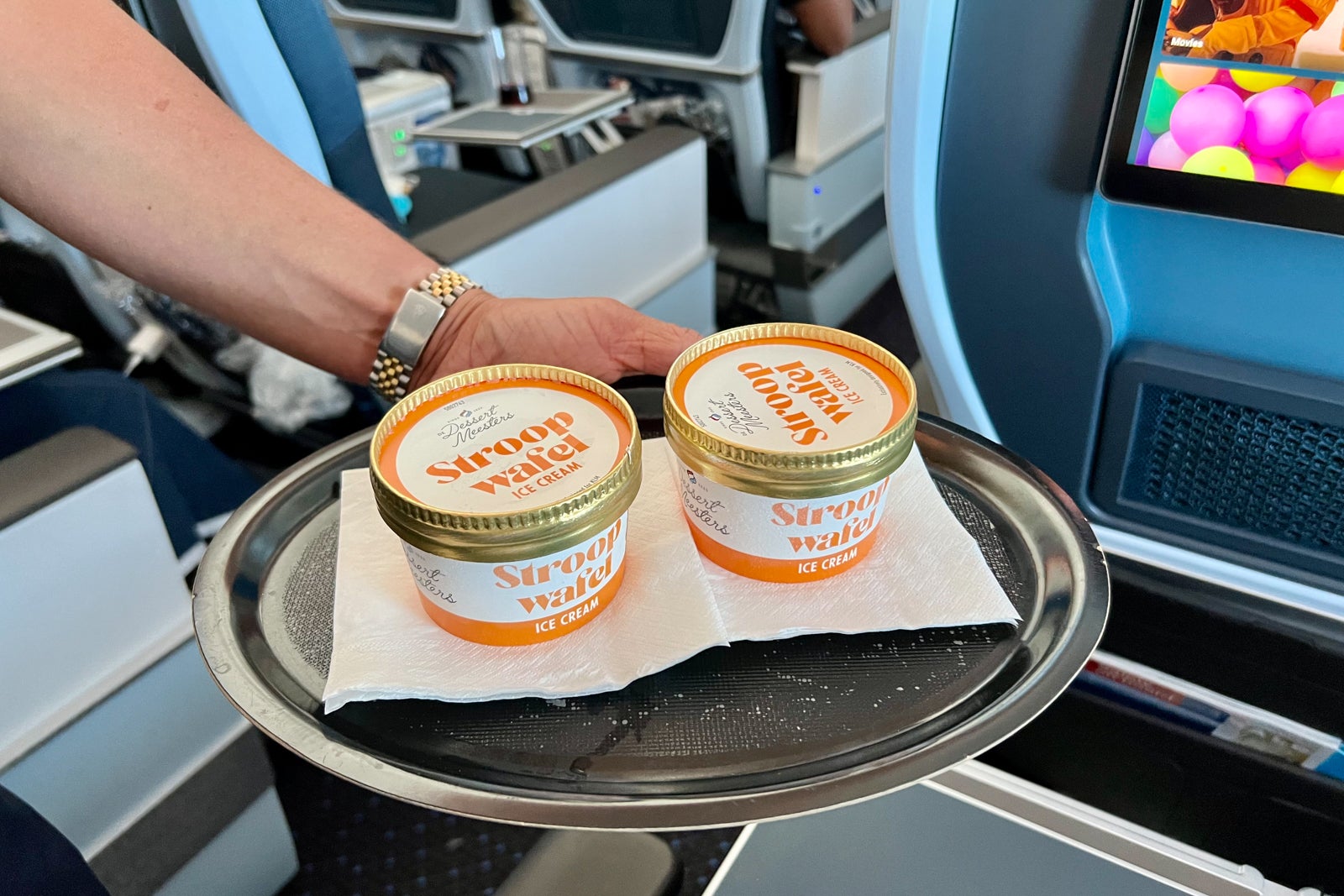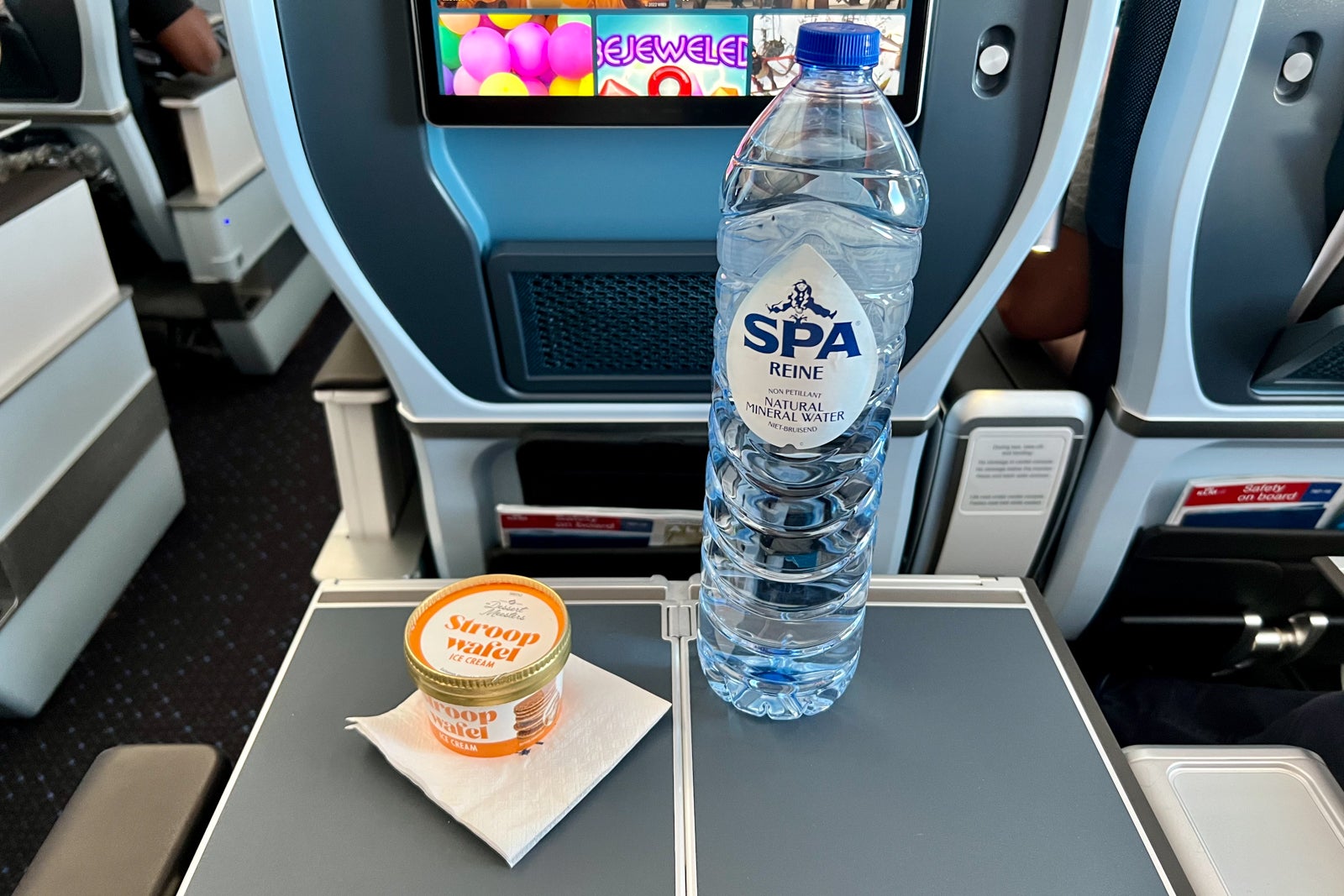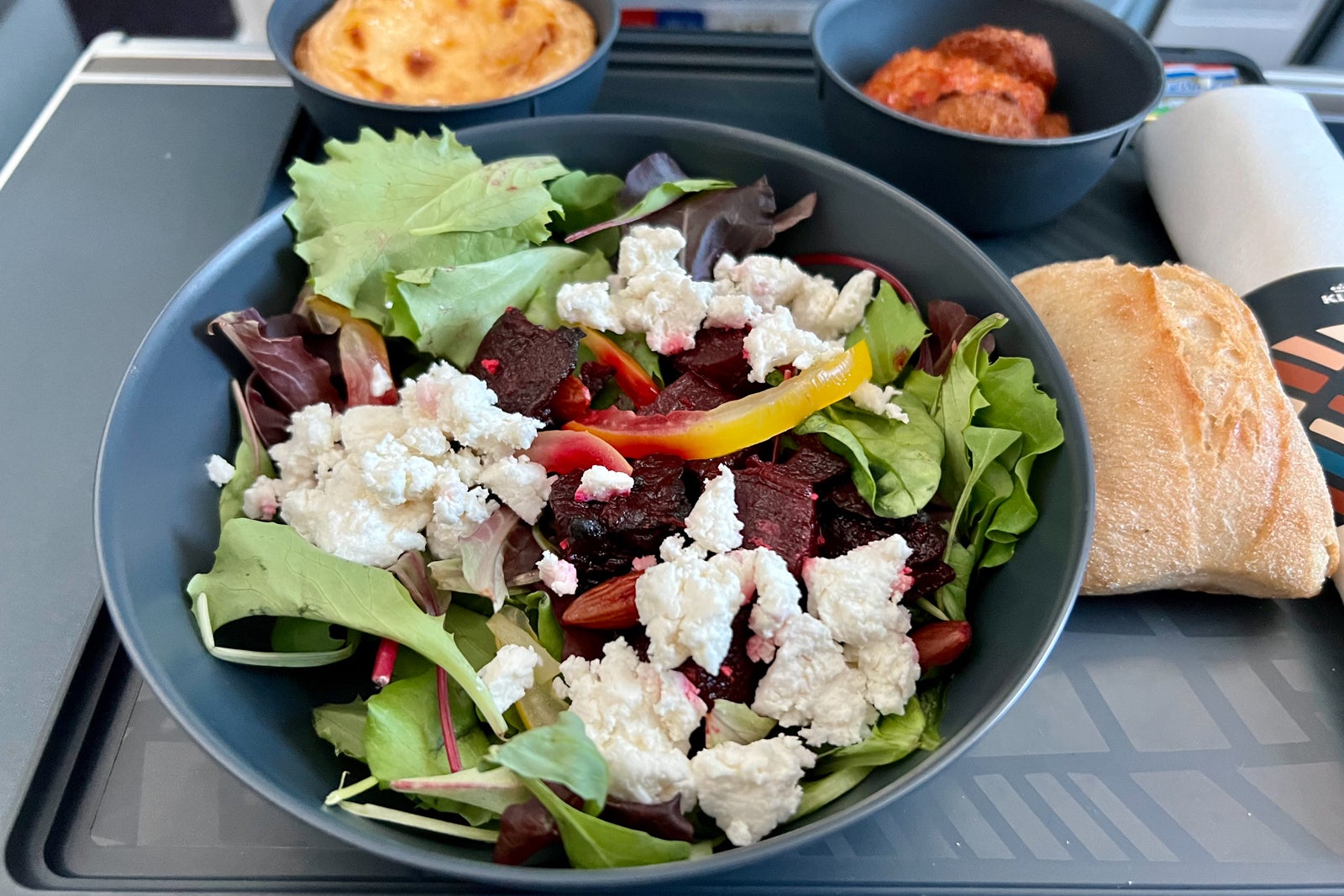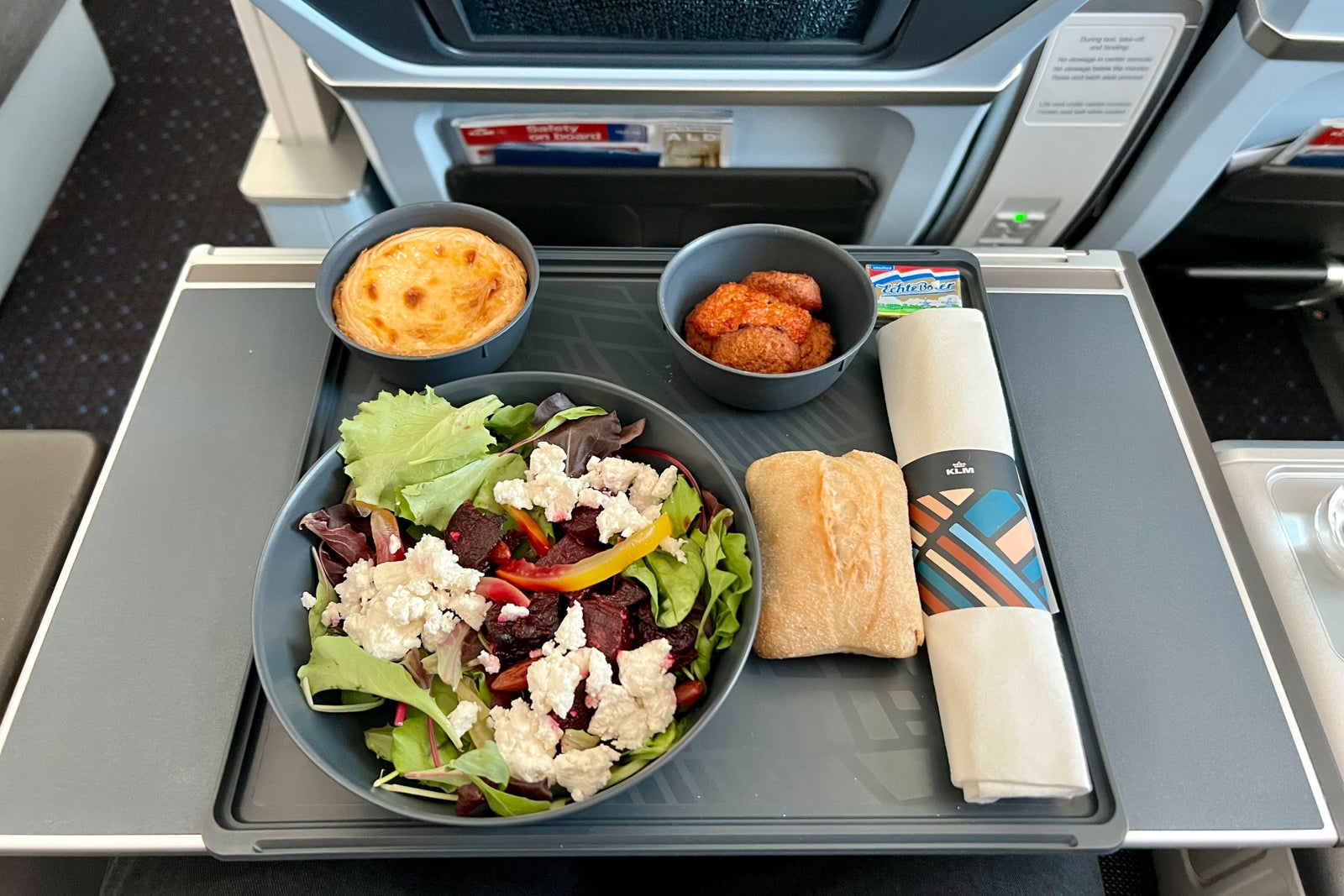 If you're looking for a bit more comfort on your next international flight, you might want to consider splurging for premium economy.
This intermediate offering between business class and economy has become more popular than ever, with more and more airlines adding this cabin to their long-haul fleets.
This year saw the introduction of KLM's new premium economy, which I flew on the inaugural flight. The experience, especially the dining component, looked more like business class than economy.
In fact, it was so good that it won TPG's award for the best premium economy cabin.
A US airport renaissance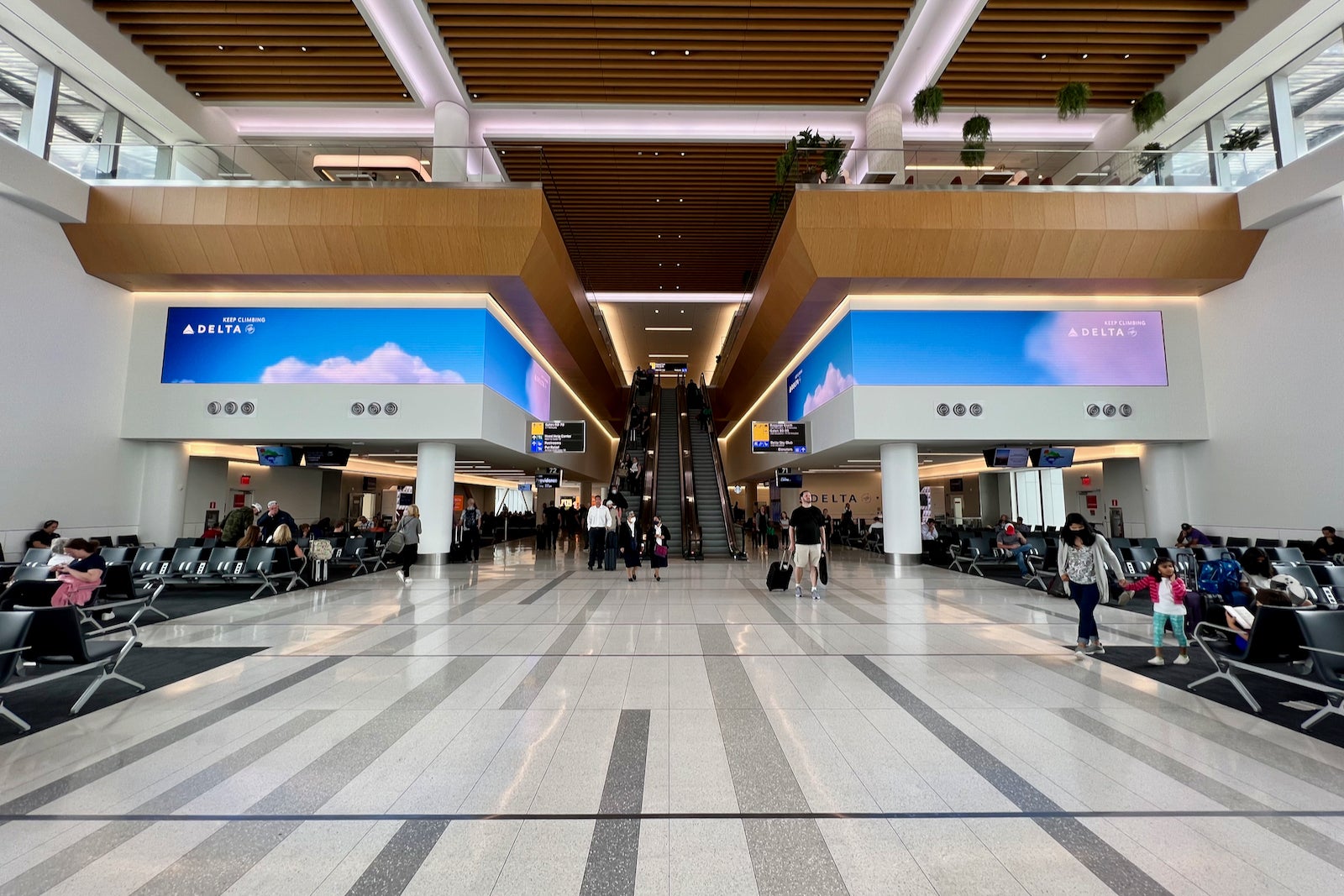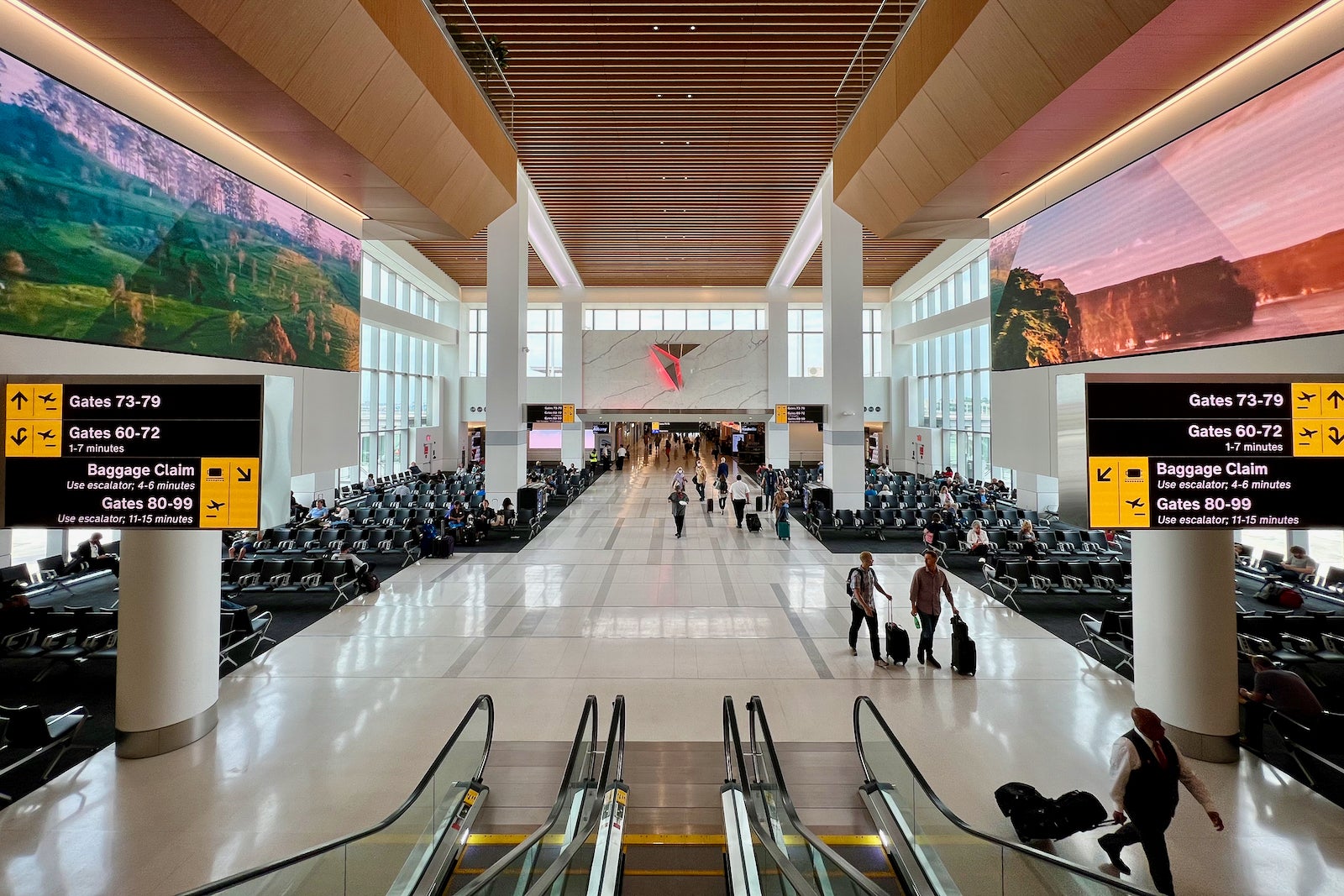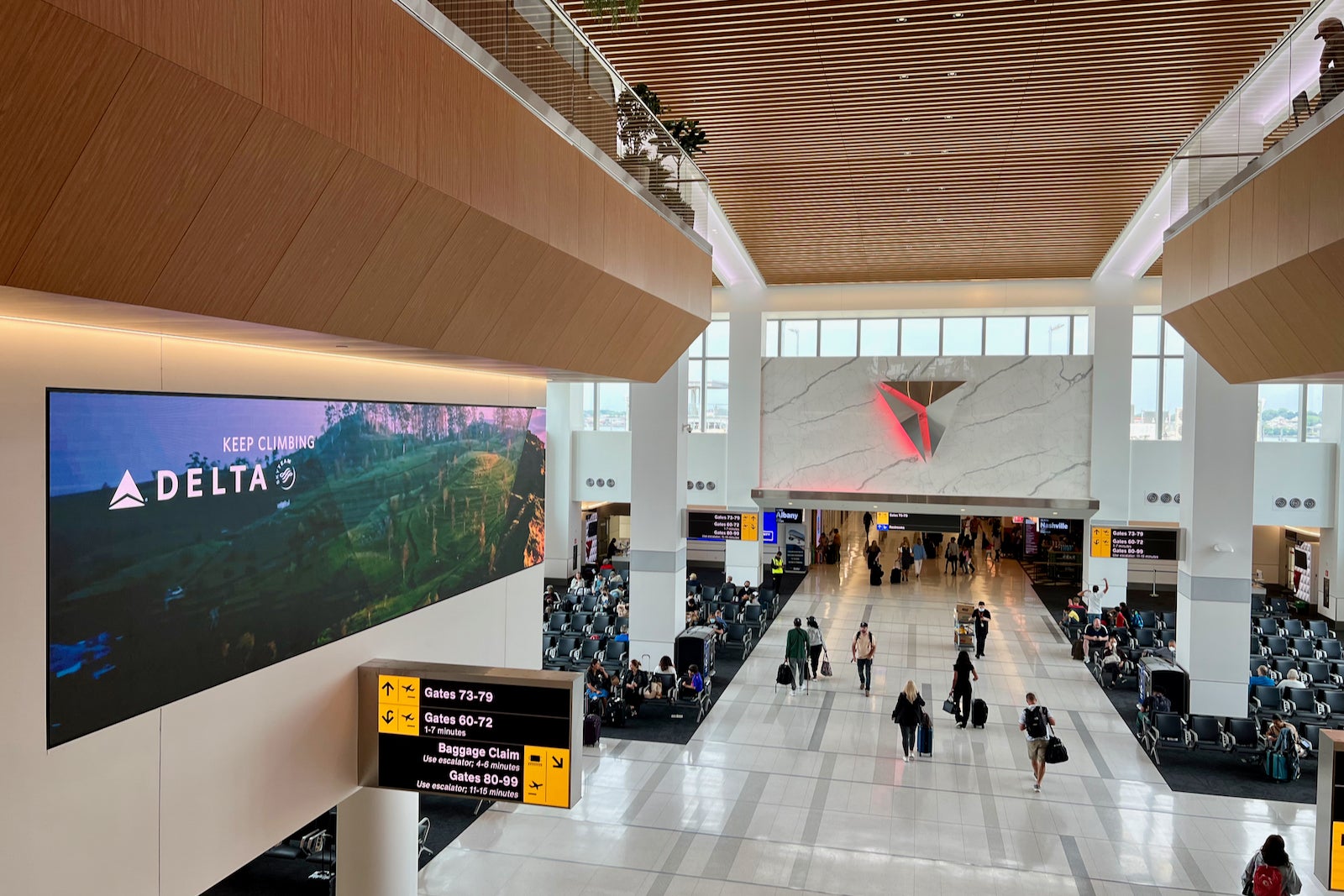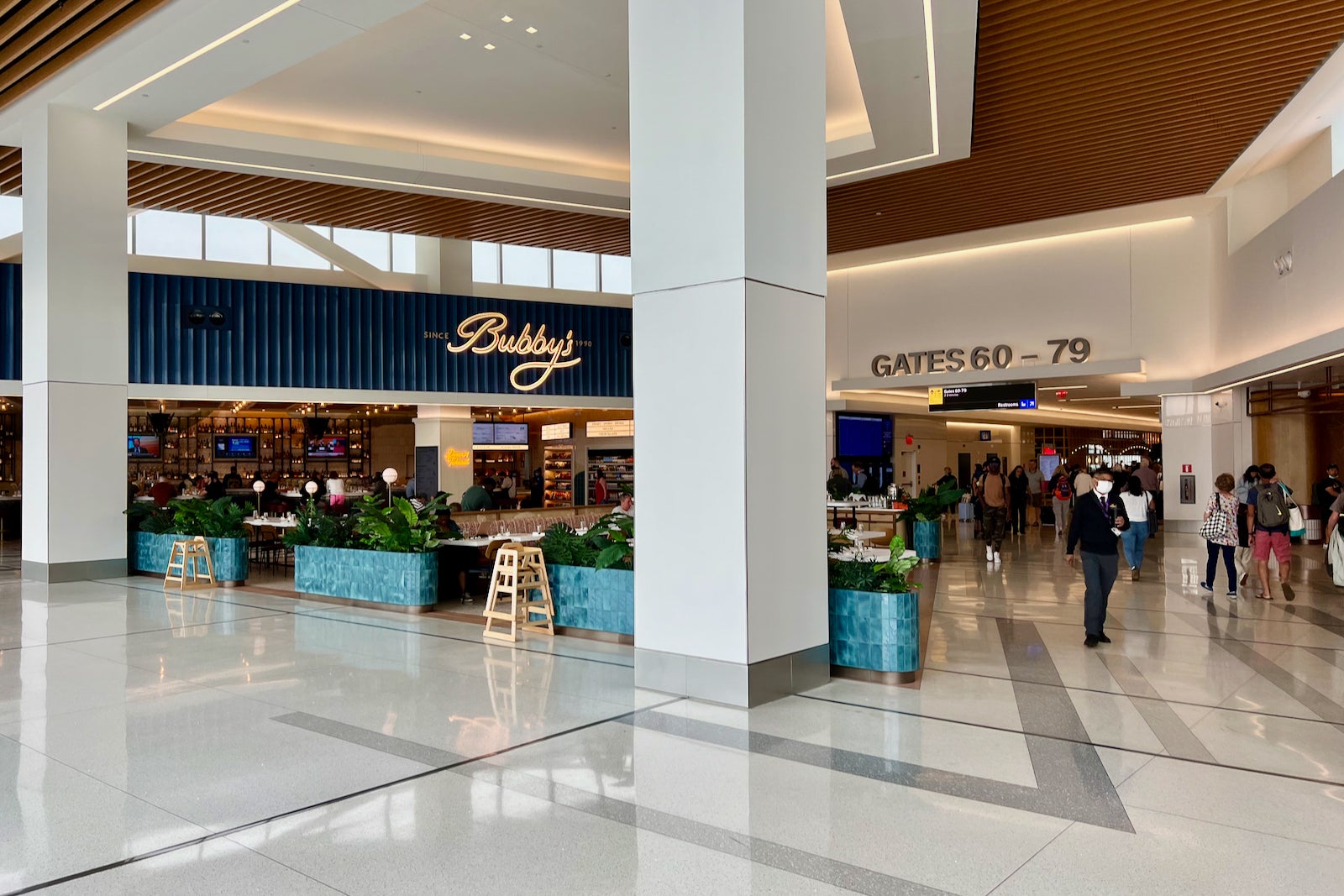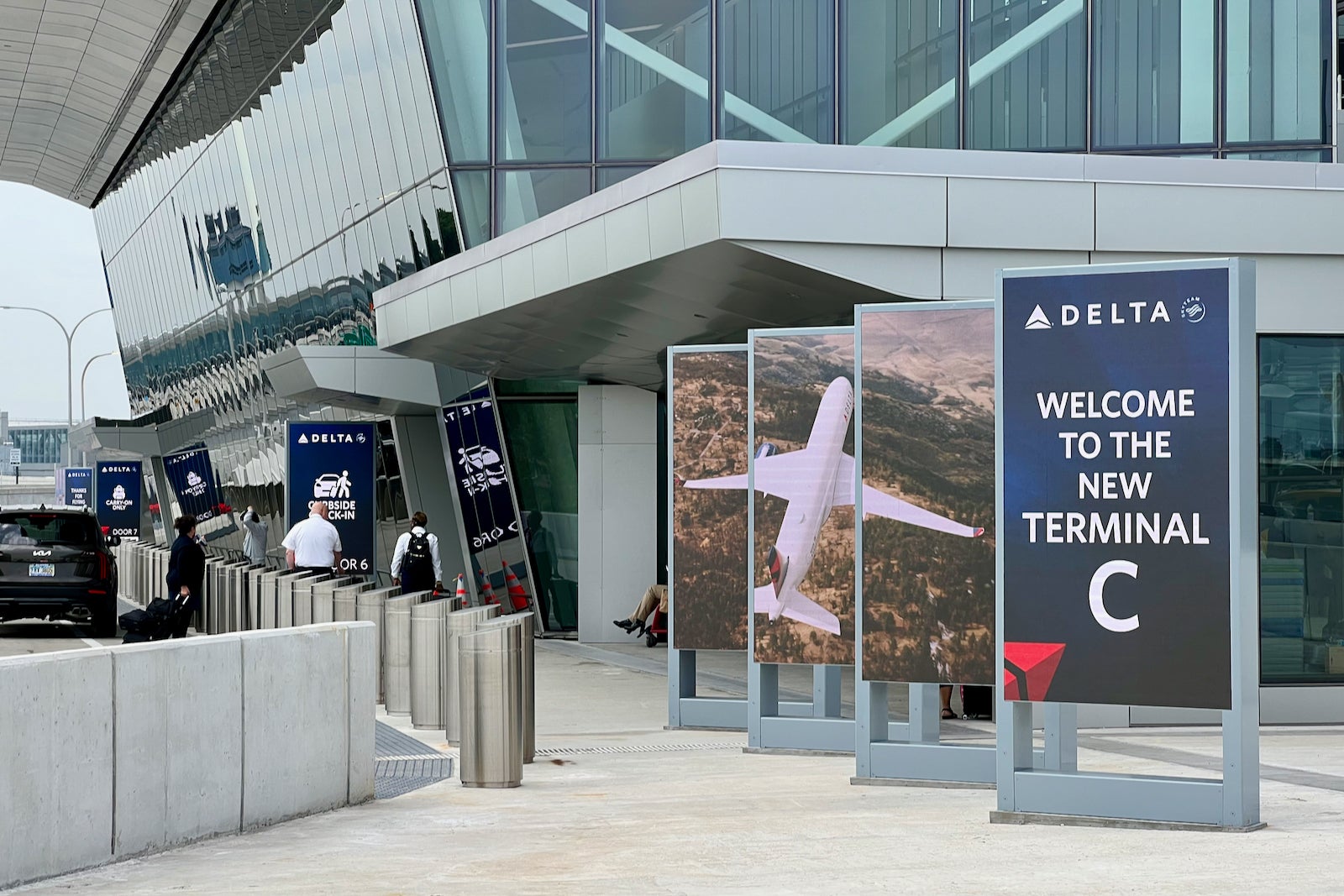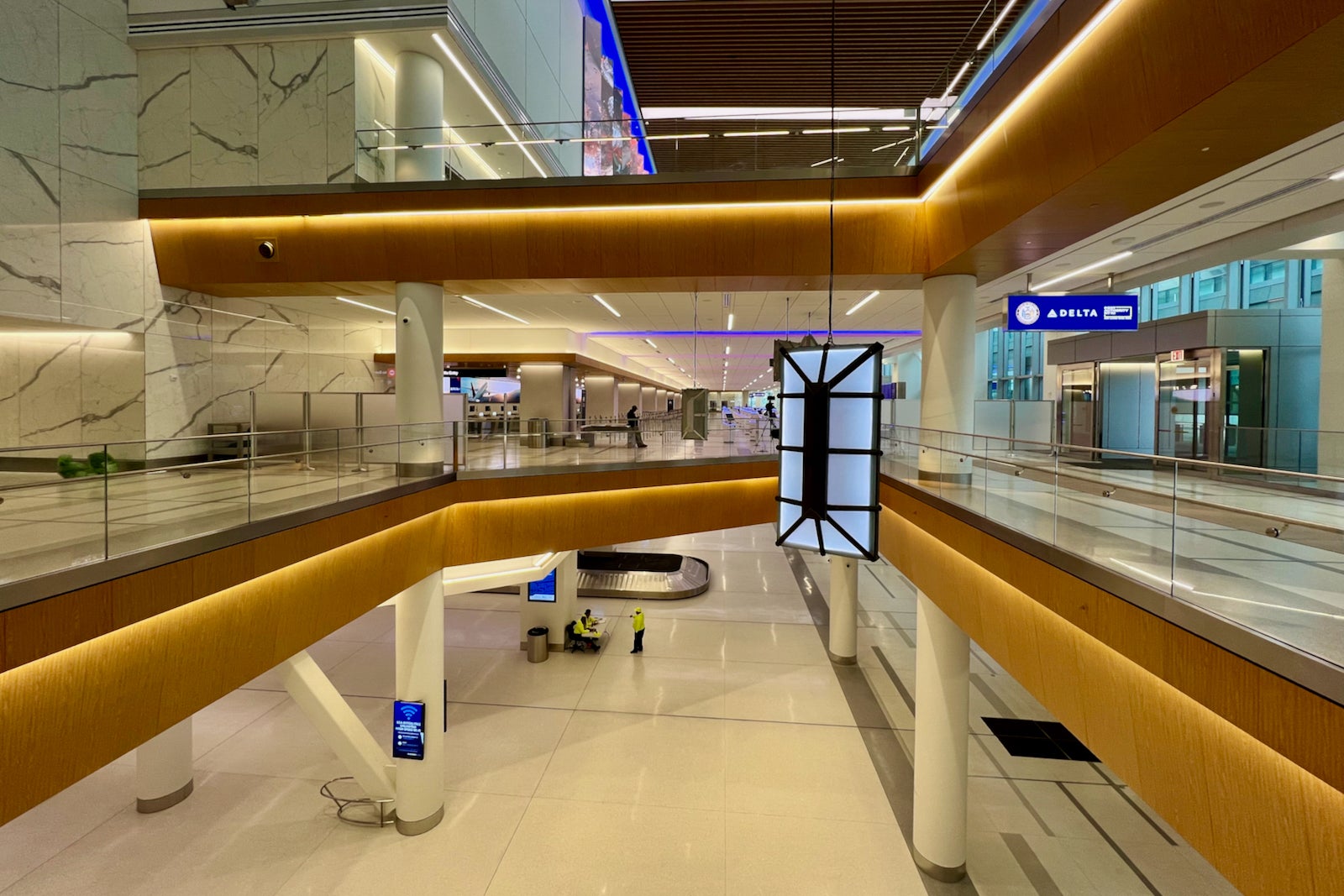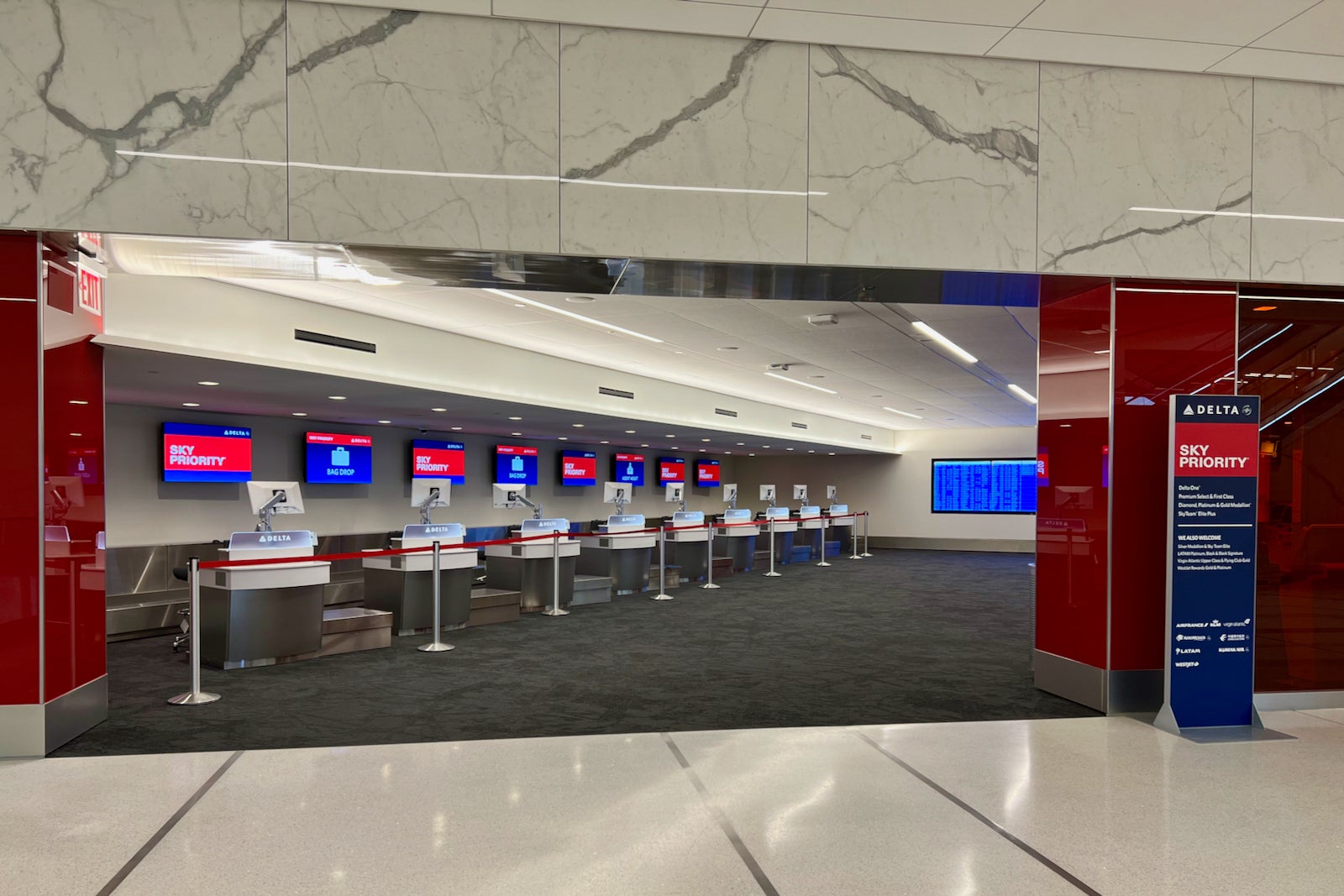 One of the silver linings of the pandemic has been the acceleration of airport infrastructure projects. Perhaps nowhere is that more apparent than in the Northeast, where new terminals sprung up in LaGuardia and Newark Airports.
American and British Airways co-located in JFK's Terminal 8, which now features three new lounges and an upgraded premium check-in experience.
Los Angeles International Airport (LAX) also got a big upgrade with the opening of Delta's new Sky Way in Terminals 2 and 3.
Memphis also reinvented itself as a post-Delta hub with a new 23-gate terminal, which opened in February.
What's on tap for 2023
2022 turned out to be a big year for me, and there's lots more coming in 2023.
I don't have that much booked yet, but I'm looking forward to flying United's inaugural service to Dubai in March, returning to Japan and flying the new Qantas flight from Sydney to New York via Auckland.
I'm sure many more plans will pop up throughout the year, so stay tuned to TPG for lots more exciting coverage in 2023 and beyond.